No Purple Hearts, No Blue Ribbons
Two years ago Levi (Hurco) brought this CB550 frame and weld on hardtail to one of our motorbike get togethers. Which I promptly left there. Ya. It spend the remaining time at both VonYinzers place and Bradjs shop.
Finally after way too long, I got it back to my place.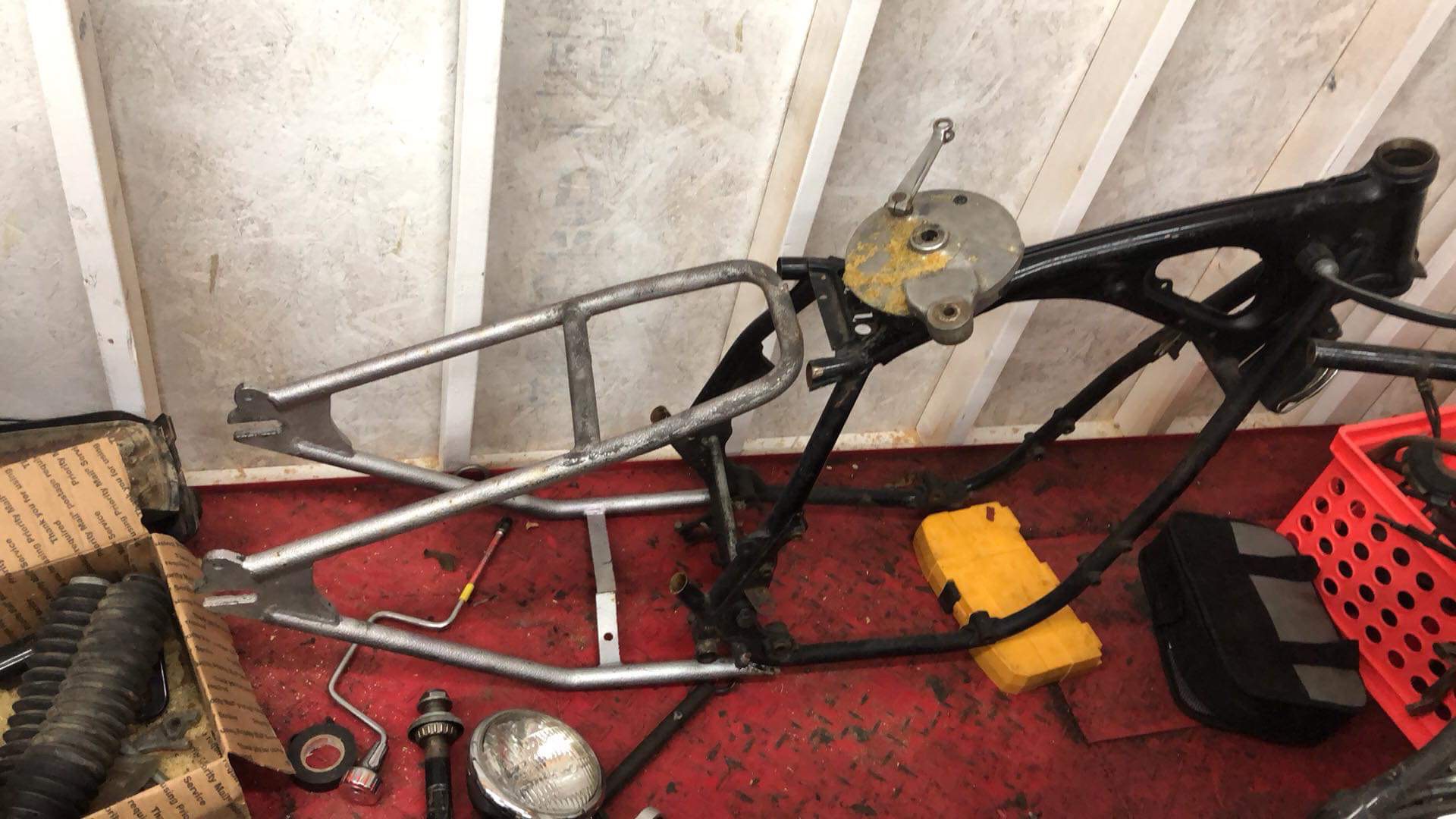 Decided to glue it together today. Slugged the top (deep well sockets made for some pretty good slugs), and butt welded the bottom.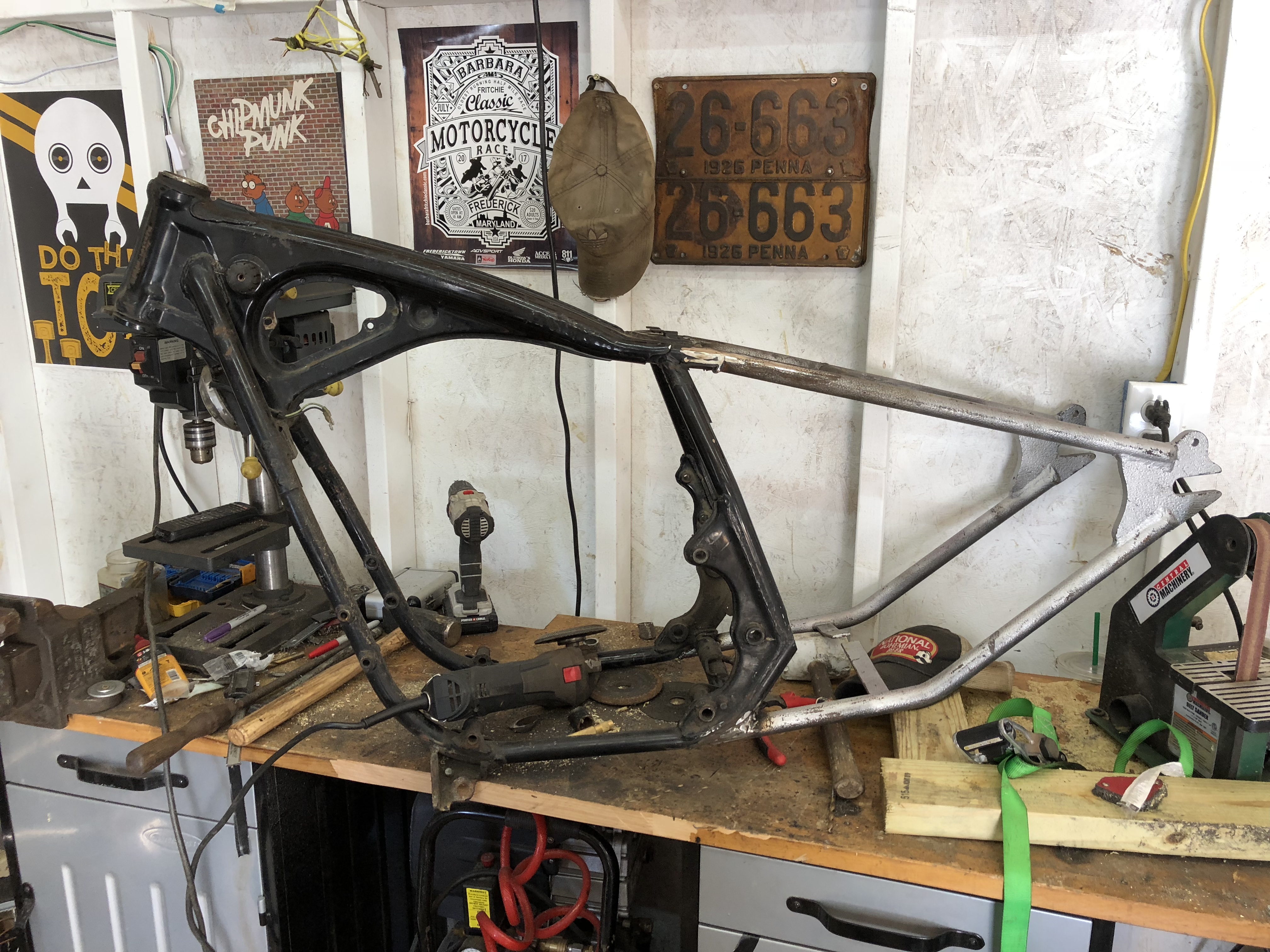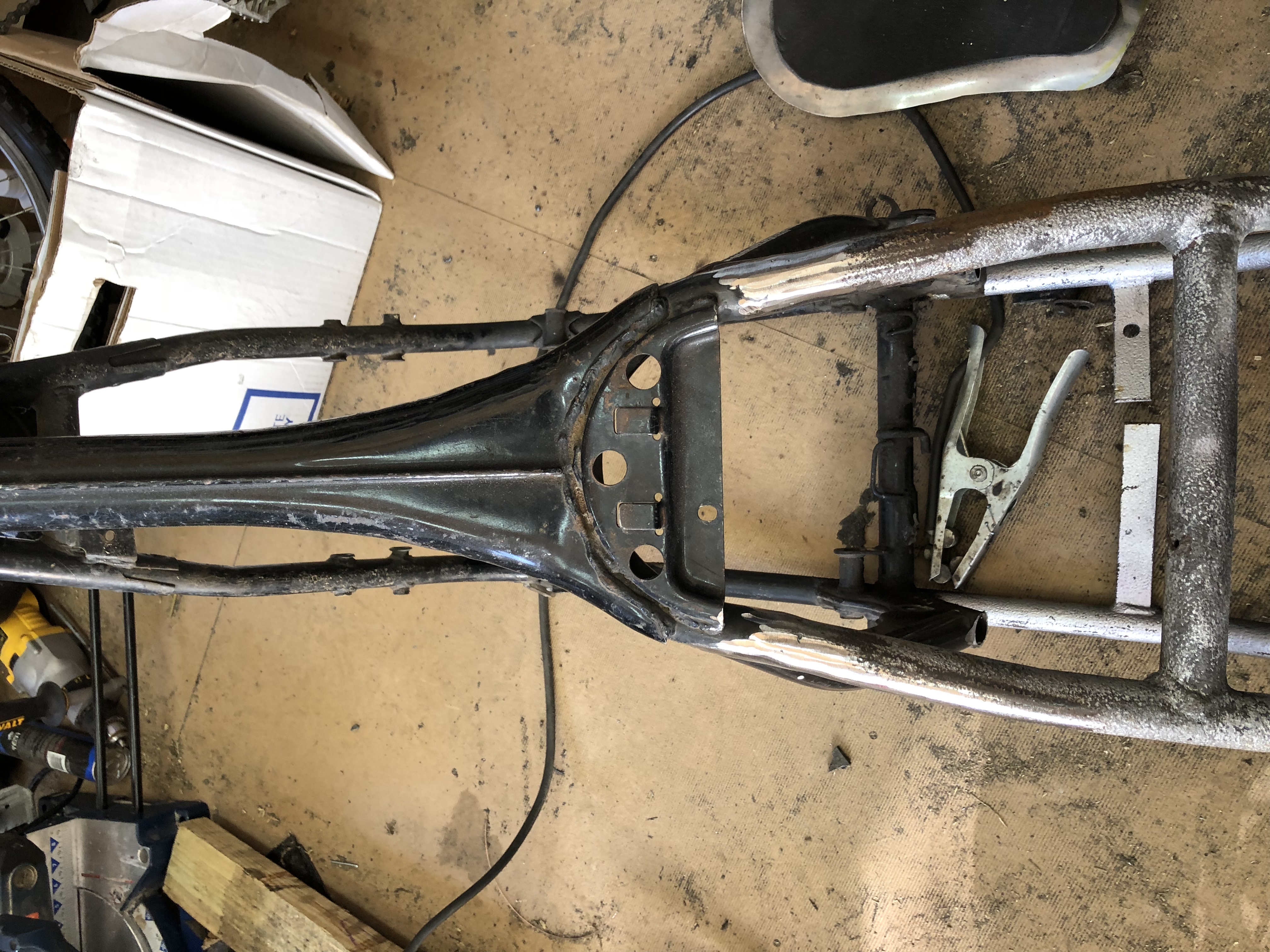 I might run this aluminum XT500 tank.
The motor (not pictured) has been sitting in my shop for quite some time. Mr. E brought me the motor, also originally Levi's, three years ago.
Thanks again for the DTT family for getting me the necessary bits to build this bike. Sorry it took so long to start. Ha