Is that the best you got? OK.. now my TURN...
Ok.. So here is the newest locO bike...
Definately not what you'd expect from me...After all, variety is the spice of life....
This machine is pretty darn insane...2000 GSXR 750.
She has a 52 tooth rear sprocket, (stock is 42) and a freaking bitch to keep down...
Im literally twisting the throttle in milimeters and she wants to rear like an crazy arabian stallion.
Its not throttling in inches like we are used to...
She started life humbly as:
naturally, shes been stripped down, farrings sold made my own undertail.
Of course I PAINTED with Black TRUCK BED Liner..BHAHAHAH.. I love it...
Im not just waiting on a new hindle high-mount exhaust system, (headders, mid pipe and can)
I might change the sprockets back to stock..re-route the wiring to hide it all, install an Ingunity Stunt Cage...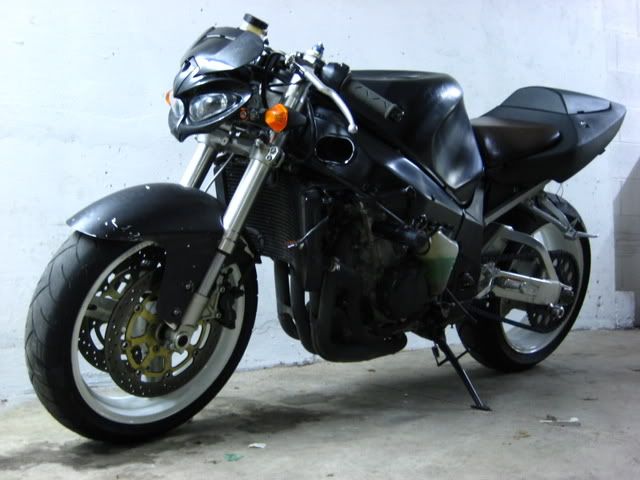 Last night at Tims: