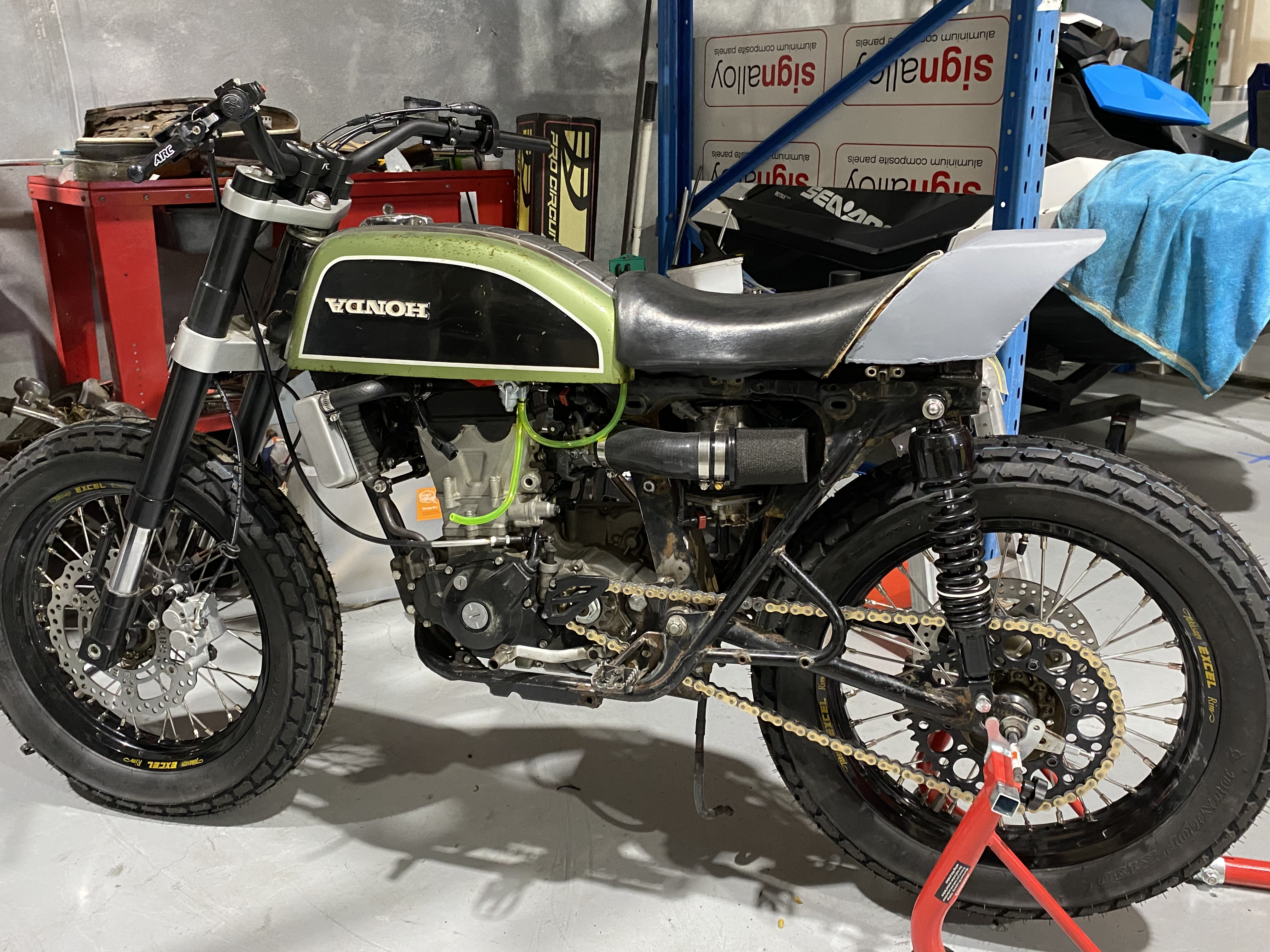 Seat pan taking shape.
Im no panel beater or sheetmetal worker and was going for a tracker seat but ended up with this.
I used a Hyundai iLoad tailgate and a Holden Cruise bonnet from the local Smash repairs and cut sections out to make it on an original CB200 seat pan to retain the hinges.
We were able to re-use the foam and seat cover. (not glued down yet)