Bold claim, right?
This thread comes with some history.
The PDV Gringo was a motorcycle produced by PowerDyne Vehicles in 73-74. The PDV way was to send Japanese engines and whole bikes over to Taiwan to be copied. They then sold the bikes as American made. Seems like most of their business was smaller bikes. The Gringo was their big dog. The frame was a chromoly copy of a Champion frame and the engines available were copies of the Yamaha DT250 and DT360. The owner of Champion frames then sued PDV out of existence eventually. Apparently it was a bitter fight.
Production numbers on the Gringo have been hard to pin down. I've seen as low as 115 and as high as 300. I'd lean towards the higher number.
Not really a great bike, according to people who have owned them, but they're popular with amateur flat track racers because when you can find them they're a good bit cheaper than Champion frames. Most people have thrown out the Taiwanese copy engine for legit dt250 and 360 engines, which are better in every measurable way. Here's some stuff I've come across.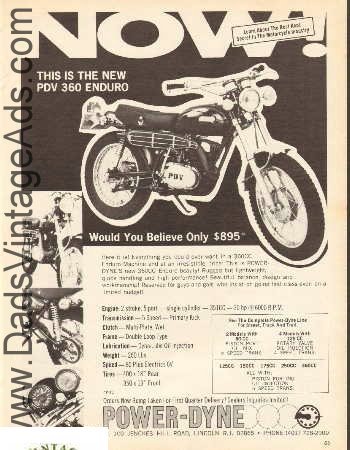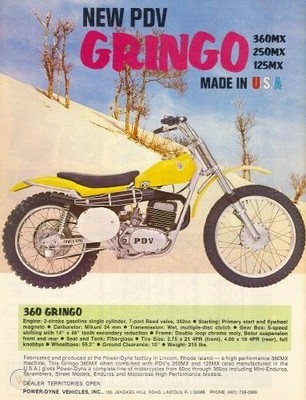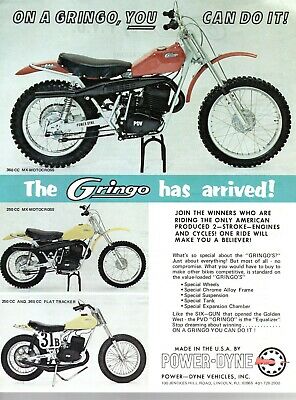 Here are some pictures that folks who used to race them have sent me.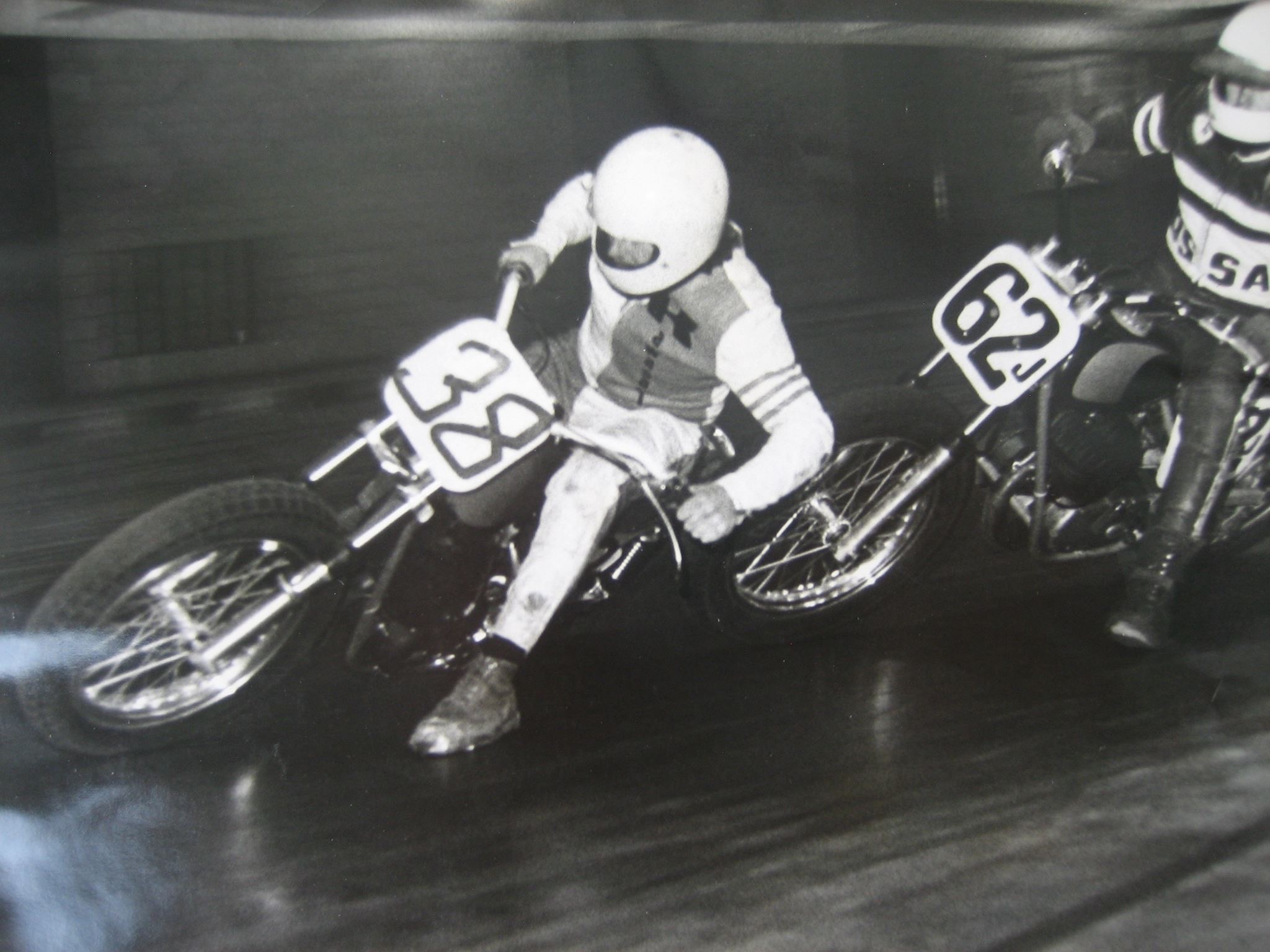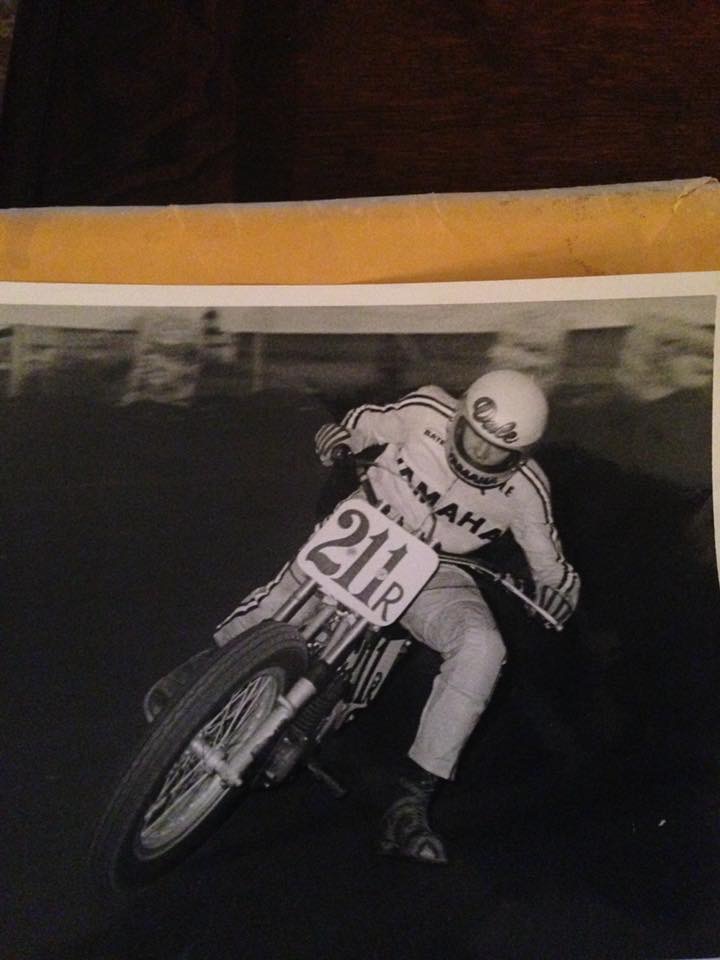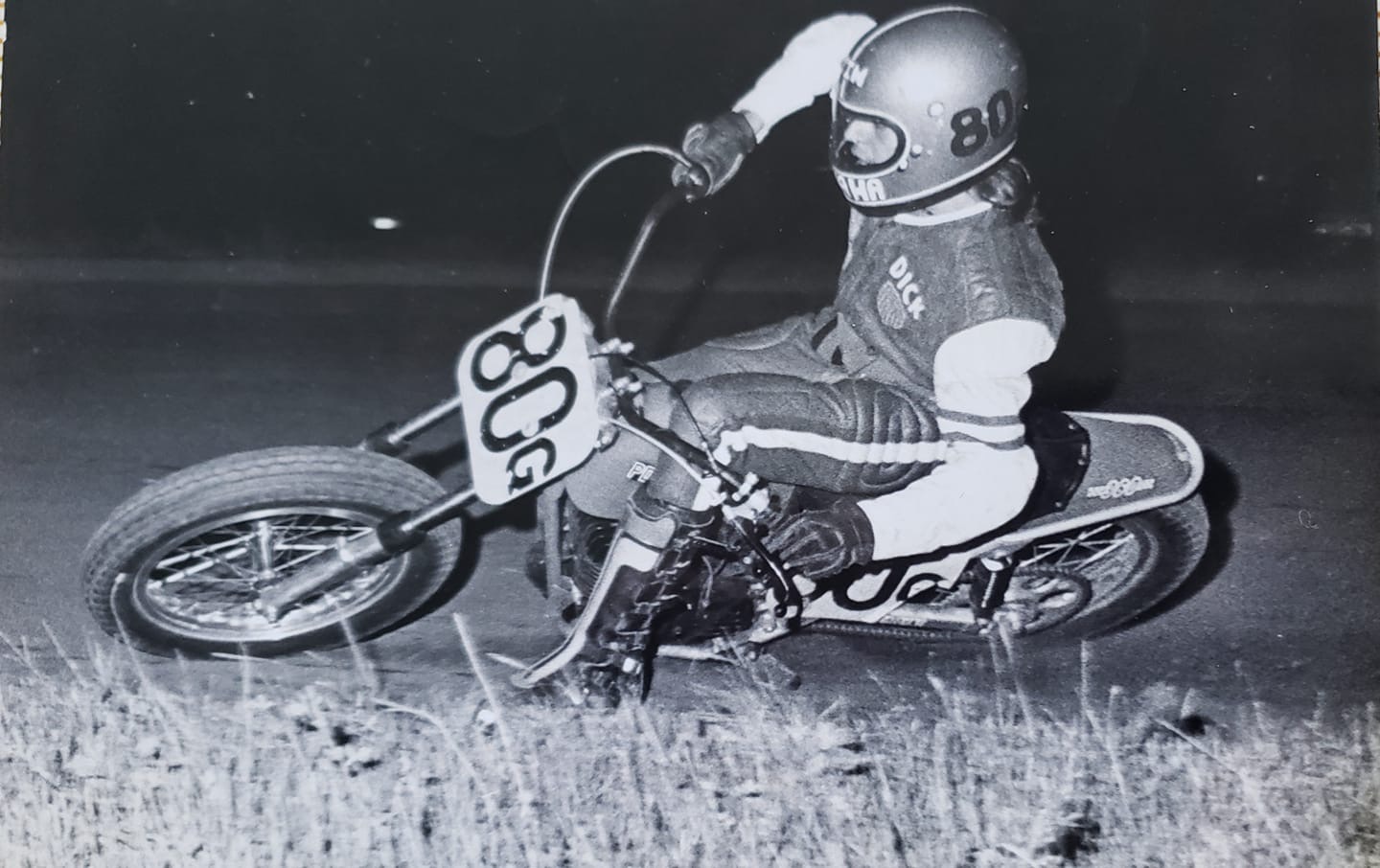 More than ten years ago one of my good friends found a frame in the mud behind his wife's uncle's shed. He got it from him and was told it was a powerdyne. There's even a thread somewhere way back where we were asking for info on it. Anyway it was passed to me shortly thereafter and I held onto it knowing that one day I would build something out of it. This past year I got struck with inspiration and started accumulating parts. It's last life was as part of a wall art collection of parts.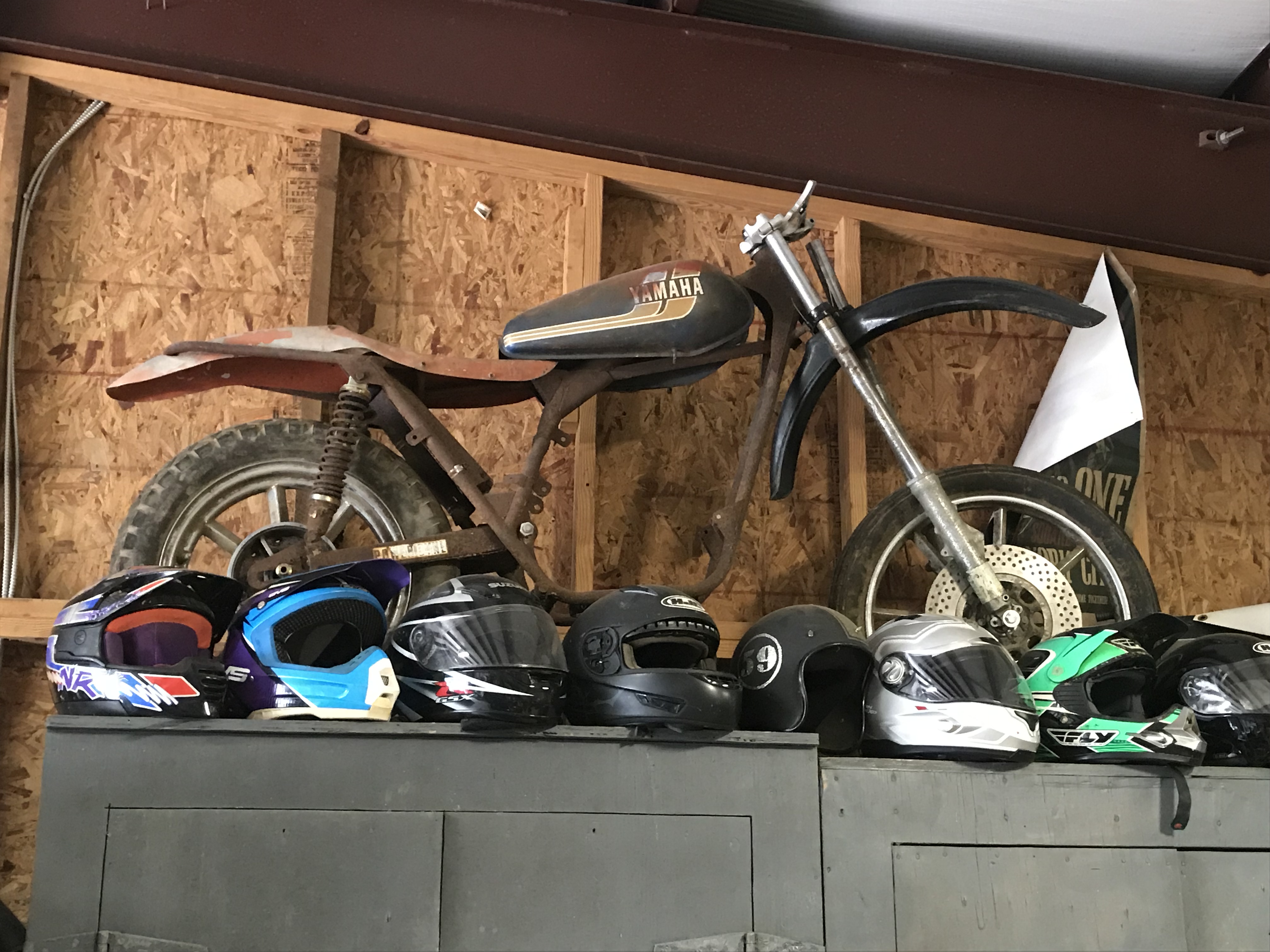 My good buddy Levi grabbed an engine from a 1974 Yamaha Sc500 for me that was for sale near him. I had worked out that folks have swapped the sc500 into dt360 frames, so doing so into a Gringo frame shouldn't be too hard. He brought it to Barber and I also picked up a cool yellow tank for $25 at the swapmeet.
That engine in that frame should comfortably make this the World's Fastest Gringo.
More to come.
Last edited: