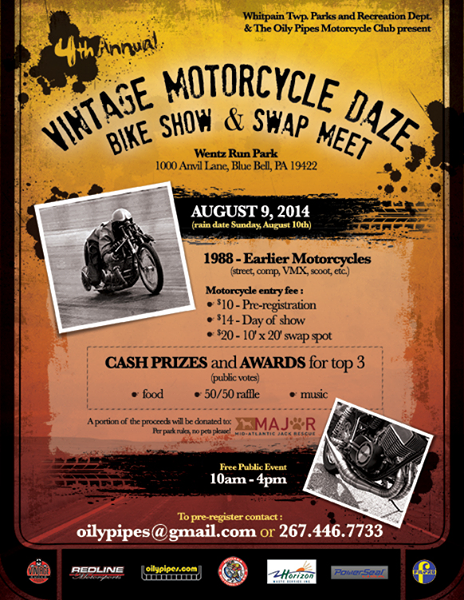 Vintage motorcycle show/swap meet Sat.
8/9/14
From 100 point restorations to ratty daily riders and everything in between. '88 and earlier bikes. All makes/models welcome. See flyer for pre-registration info.
http://oilypipes.com/
*I'm not affiliated with the event at all, I'll just be in attendance. Went last year and had a good time.
My '77 CB750 with my brother's '78 KZ650, last year