I could agree with you but then we'd both be wrong
I posted this is my build thread, but thought this might be a better place as it is just about paint.
Getting closer to having to decide what color I'm finally going with and decided to try the blue frame I was thinking about before instead of the burgundy. Also trying the cream/white engine, I know even with the hi temp paint it will probably discolor but that makes me think it'll make it look neat.
So, tell me what you think of these color combos. (Please ignore the red front wheel)
The first two pictures are of the Burgundy & Cream
And here's the blue: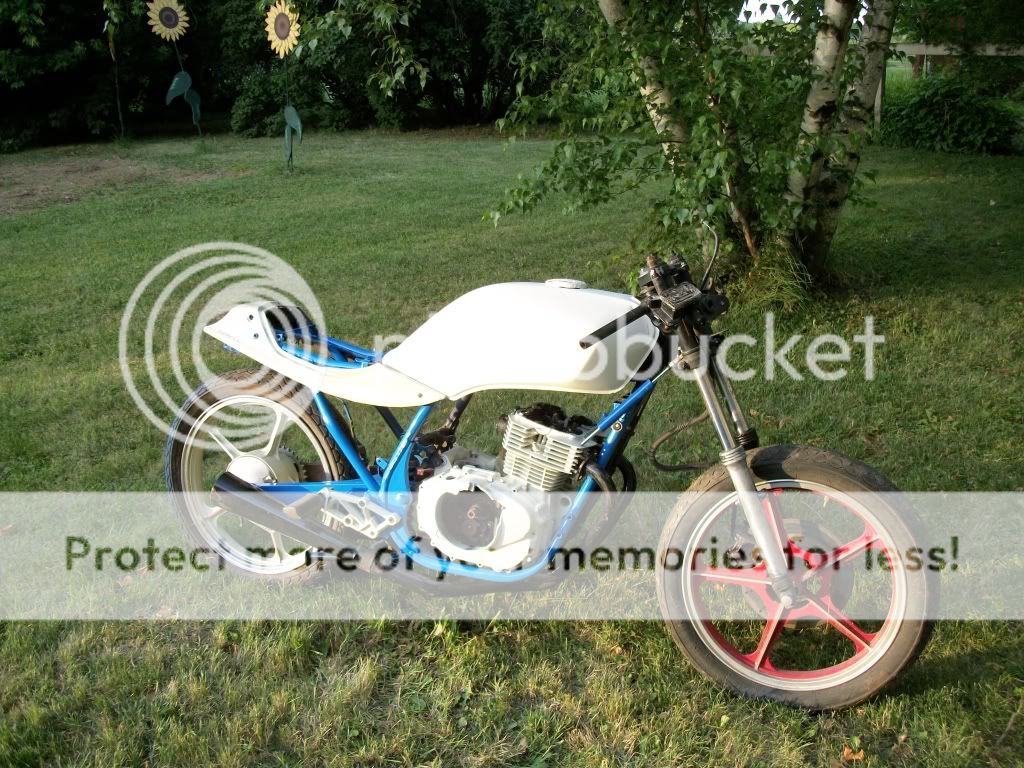 ........ummm, the engine I'm using won't have the big hole where the clutch is supposed to be