I have a 1980 CB750K (DOHC) that I cleaned up and did a couple light cafe mods too. It's not quite done yet but what's everyone think it's worth? I only ask because I see DOHC CB750 values all over the place.
Stats:
-17k and runs strong
-General tune up with new tires and cleaned/rebuilt carbs
-Chrome is in great condition and very, very minimal rust on the frame (not visible)
-Mods are 4-to-1 exhaust, clubman bars, trimmed Supersport seat/new cover, chopped rear fender.
I've done a good amount of work to clean it up and re-polished a lot of the parts, including engine covers. Only negative is a shallow 1.5" long dent on the front top corner of the tank. I'm debating repainting the tank depending on how much the dent would effect the value.
So, thoughts?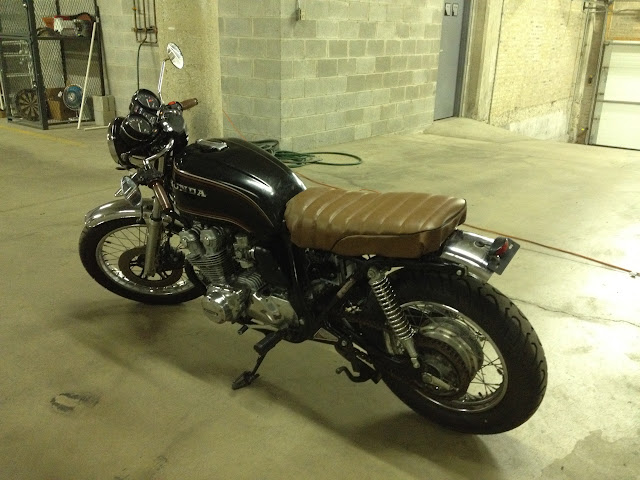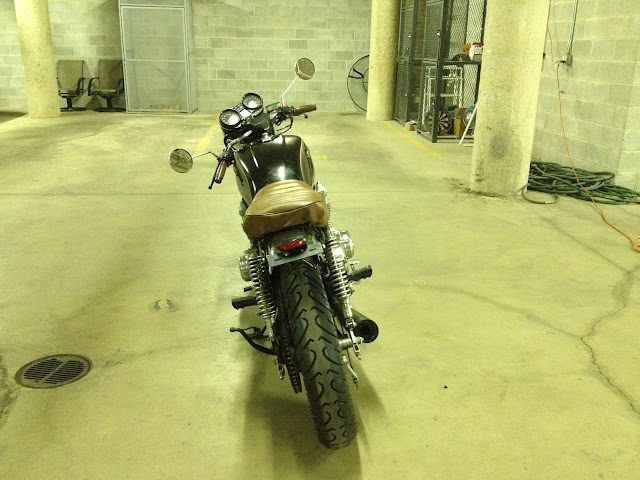 (seat looks weird in this pic?)