Hey guys,
I picked up this 75 single slammer 750k for $800, it's a runner but needs a good amount of work to be where I want it. So... I decided to create a project thread and post progress along the way. I have some really cool things planned for this bike that I have yet to see on any other bike. I will have to keep those secrets for now and you can tune in to my thread to see them come to life
. This is my first bike build so take it easy on me.
-Spencer
Day 1
shortly after that I took off the fender and taillight and added some drag bars

The factory coil wires were in really bad shape and had been trimmed back so many times that there was tension on the leads. I replaced the wires and caps with dyna 200 units, and lengthened the wires a few inches.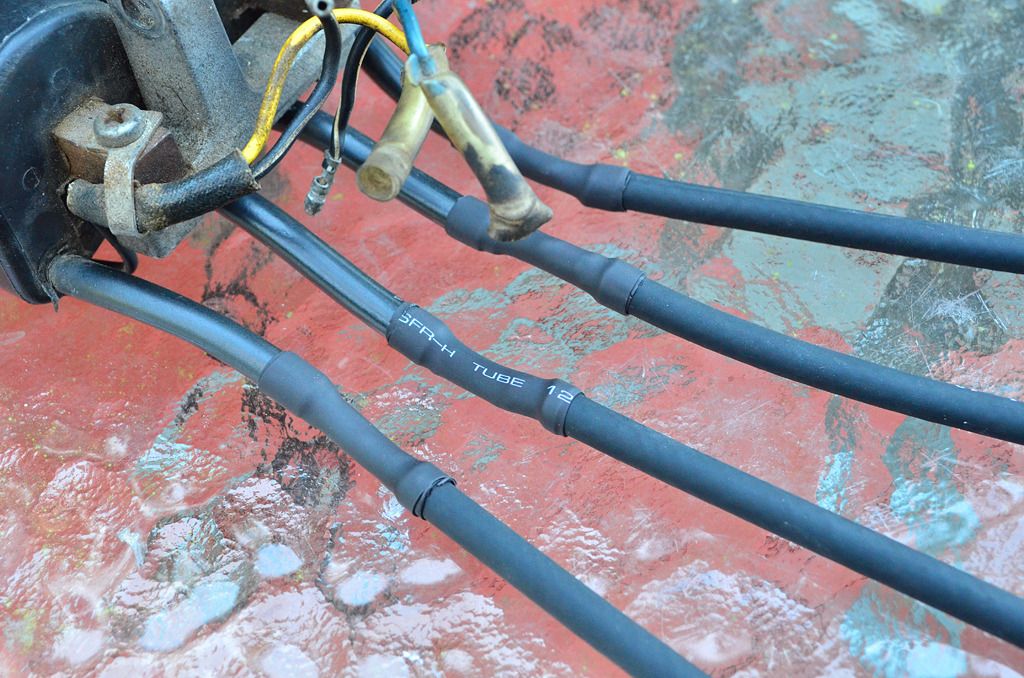 The bike was running poorly because of a cracked airbox and melted inlet stacks. Since the previous owner put 120 main jets in for the exhaust I just replaced the airbox with cheap pods. Surprisingly the bike runs much better with pods.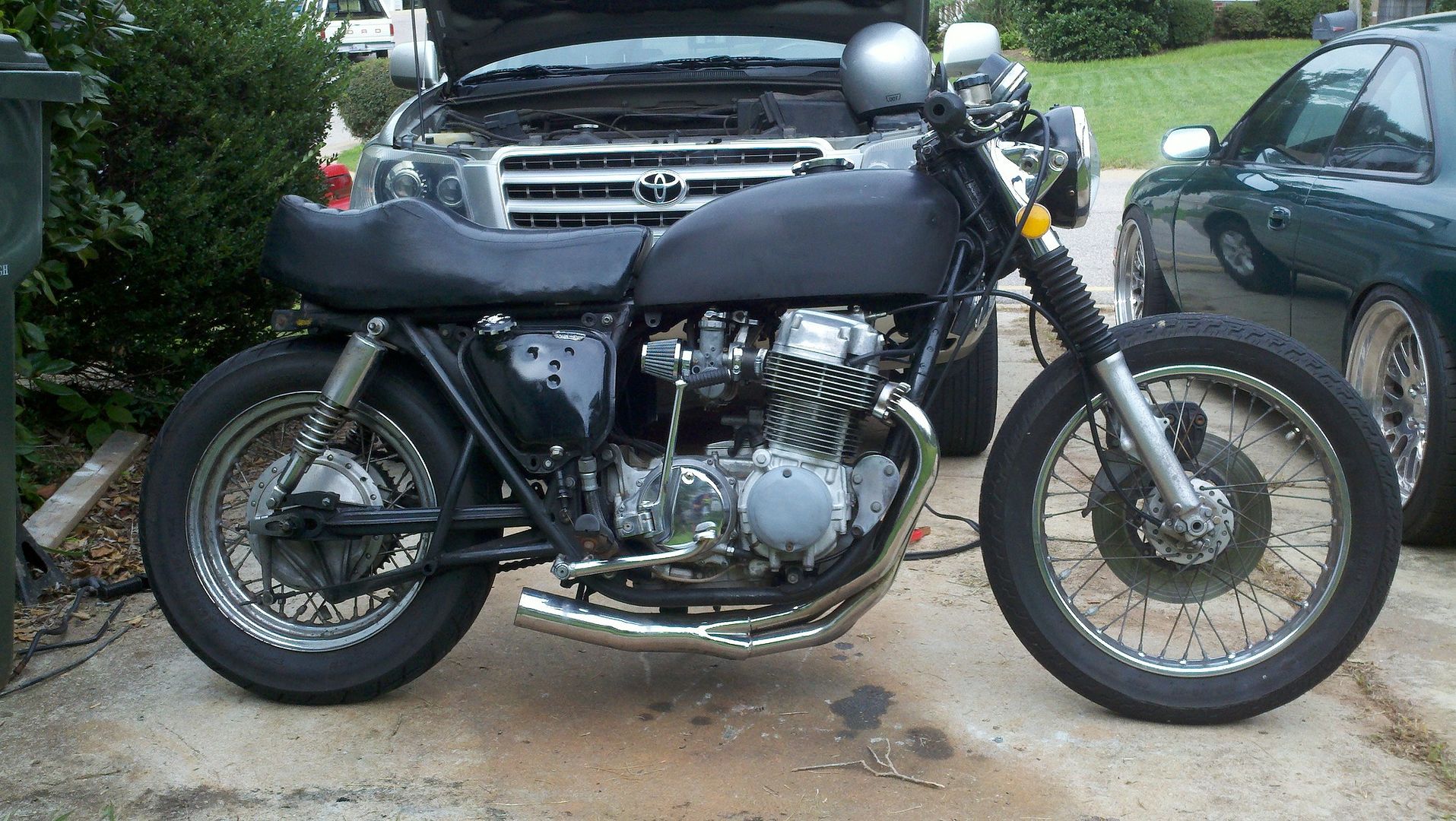 quick video after i put the pods on
http://www.youtube.com/watch?v=a6omF0ElQdU
bonus photo with some cages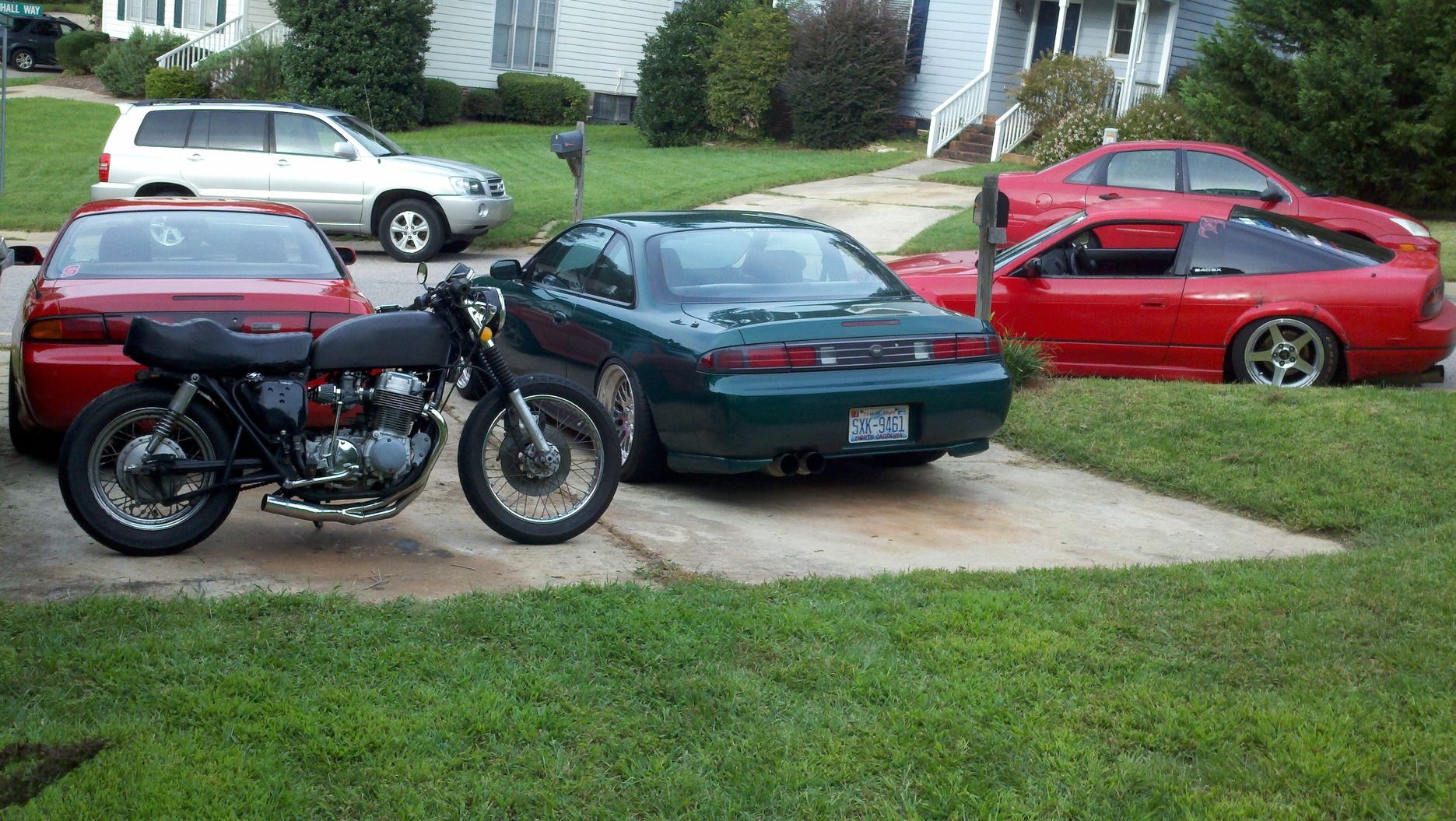 So that brings us to today when my seat came in from DCC. I did some frame modification, removing the rear peg mounts and old seat mount, and rear crossbrace. I ran out of daylight so I will clean everything up tomorrow and do a bit of welding on the rear seat tubes. And I need to tighten up the chain again so I can safely ride it.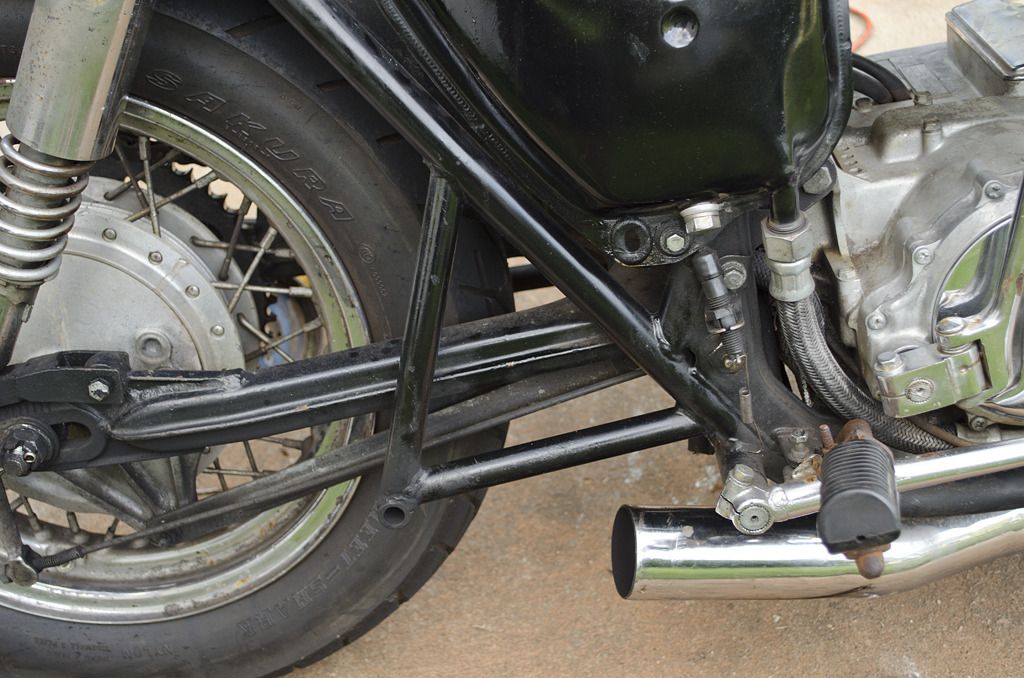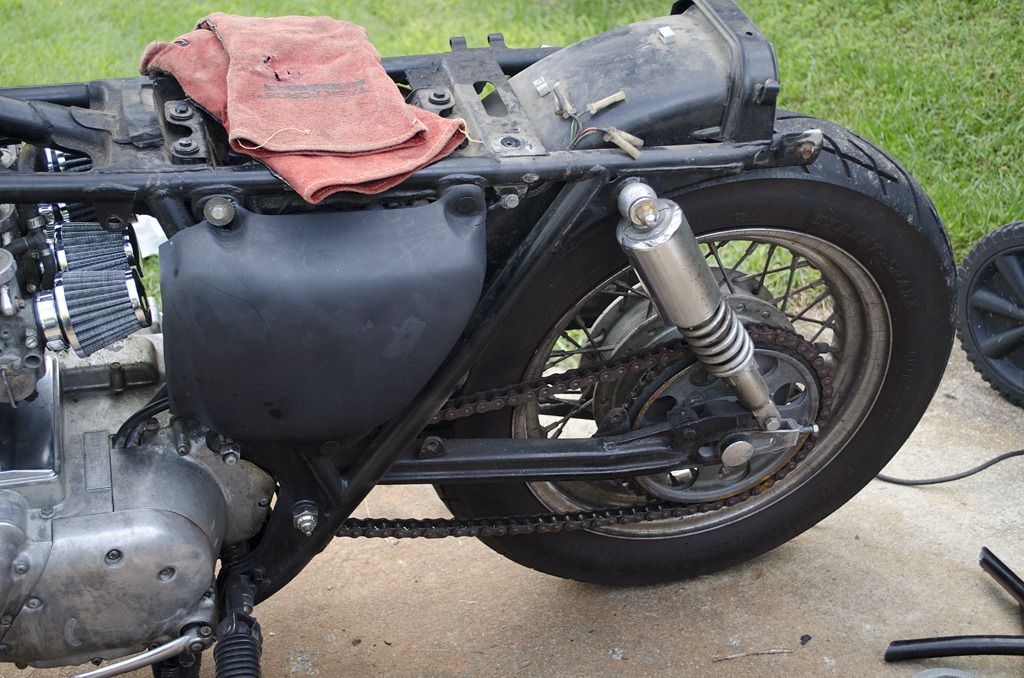 Here's a quick test mock up after trimming the front. Tomorrow I will trim the rear and weld on some hinges and mounts, and figure out where I can hide the electronics! I think the battery is going to have to stay in the current location...