This is good reason why you should sometimes do things yourself. A little over a year ago when I first tore down my CL350, I got all excited and sent my wheels off to a local shop to get new tires, tubes, bearings, and dust seals. I was just getting intimately familiar with bikes at the time and bearings were not something I wanted to mess up. Plus I didn't have a bearing puller and the shop is an authorized Honda dealer, so they got the parts in and both wheels back to me in like 2-3 days.
Flash forward to present day. My bike is almost all ready to go, I just need to install a new chain and get the rear wheel torqued down. Well, when I went to torque the axle I noticed that whenever I tightened the axle nut more than hand tight that there was some major drag/binding happening. So I took the axle back out and looked in the hub. There was a ton of slop in the center distance collar. I presume not having a solid connection through the wheel caused some pressure to be exerted on the bearing or at least somewhere it wasn't supposed to. I took a look at the parts fiche and realize that the shop left out
a distance collar that fits inside the sprocket side rear wheel bearing (part #8 below)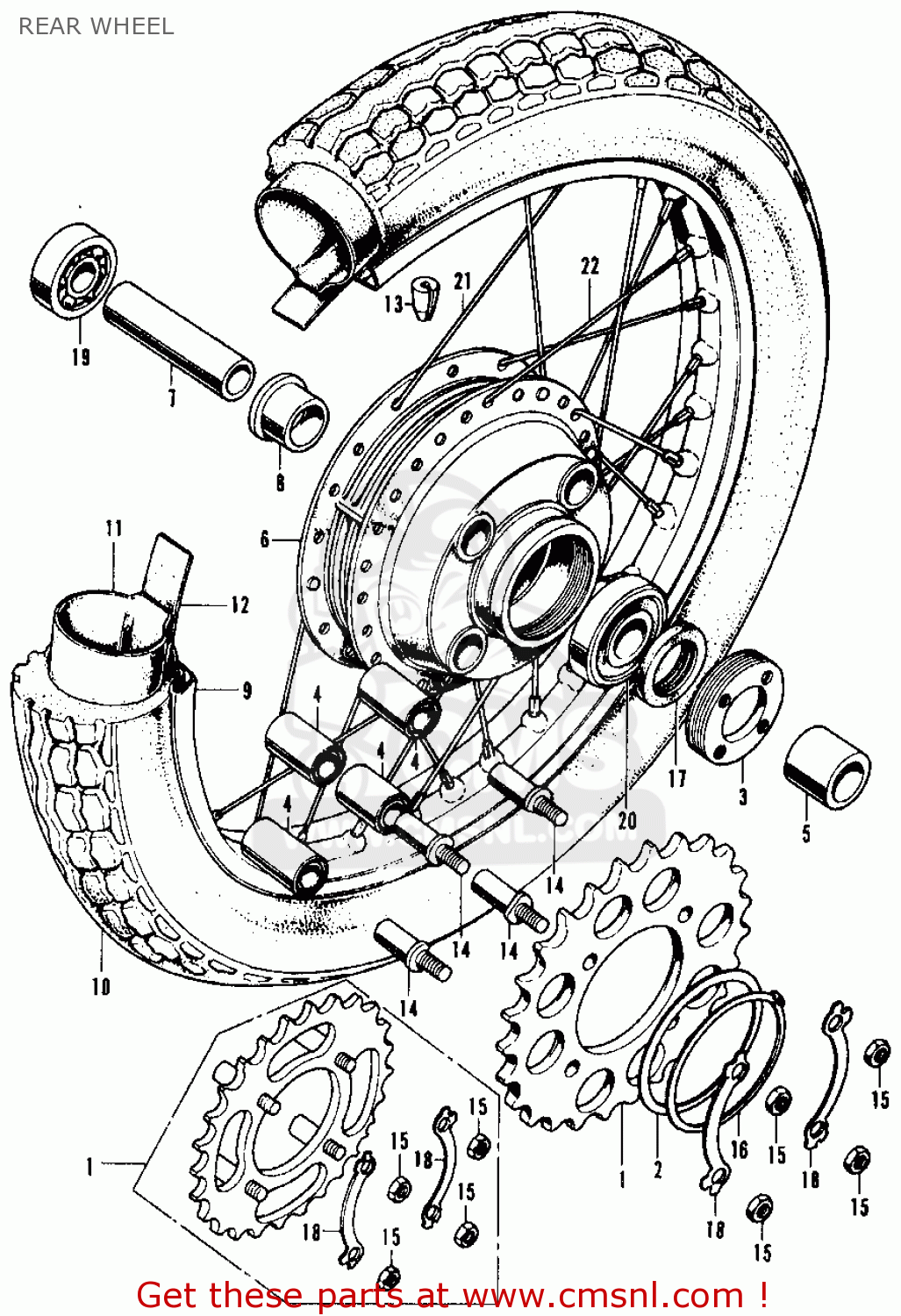 Thankfully, I had the "foresight" to keep the old parts the shop gave me when I got the wheels back. I ended up finding the distance collar I need, but the shop had welded a washer to it in what I assume was a cheap and easy way to get the bearing out because they didn't have the proper size blind bearing puller
I've attempted to grind out the washer on the inside mating face to help separate it from the distance collar but no luck so far. I really want to get this bike back on the road, so I plan on just buying a replacement and slowly working on this one in the meantime. I could take it back to the dealer and make them fix it but I 'm now comfortable enough to do it myself and I honestly don't trust them with vintage bikes anymore. To make matters worse, apparently the distance collar has been classified as
partus unobtainius
from both the dealer and eBay. So, I was hoping someone with a parts bike could help a fellow member out. Any takers?
Thanks in advance!