Keep er' Between the ditches
DTT SUPPORTER
DTT BOTM WINNER
I debated on making a thread, but I figured I might as well share the experience as I haven't seen any of these bikes on here. Bought this little Yamaha hs1 off of the second owner, who bought it used in 1972. Him and his daughter (12 at the time) went in halves and bought it for $200. He welded up a frame for the front of his camper and it was their ride for around the camp sites. The little booger even made it from Ohio out to the west coast once. (On the front of the truck, not under its own power. That would be a heck of a ride)
Anyhow, it ended up getting stuck out in the barn for years, and when I rode out to the guys grandsons place on the old Suzuki smoker, he rolled in and said "I have an old two stroke bike that i think you'd like". We made a deal and I brought it home yesterday.
To me, it's a very solid specimen for its age, just in need of a deep clean. It will need crank seals, brake pads ect, but it's a worthy bike in my book. The plan (as I told my wife) is to clean it up and try to make a few nickels off of it at mid Ohio, but I am kinda growing fond of it already.
The paint is probably an 8.5 out of 10 on condition, so I'll buff it out and leave it. It's only original once. Only thing not original is the po had the seat recovered. Kinda a bummer to. He said the original seat cover was perfect and he just wanted new foam put in. When he went to pick it up, the guy had recovered the whole thing... grrrr.
Anyways here it is as I looked at it.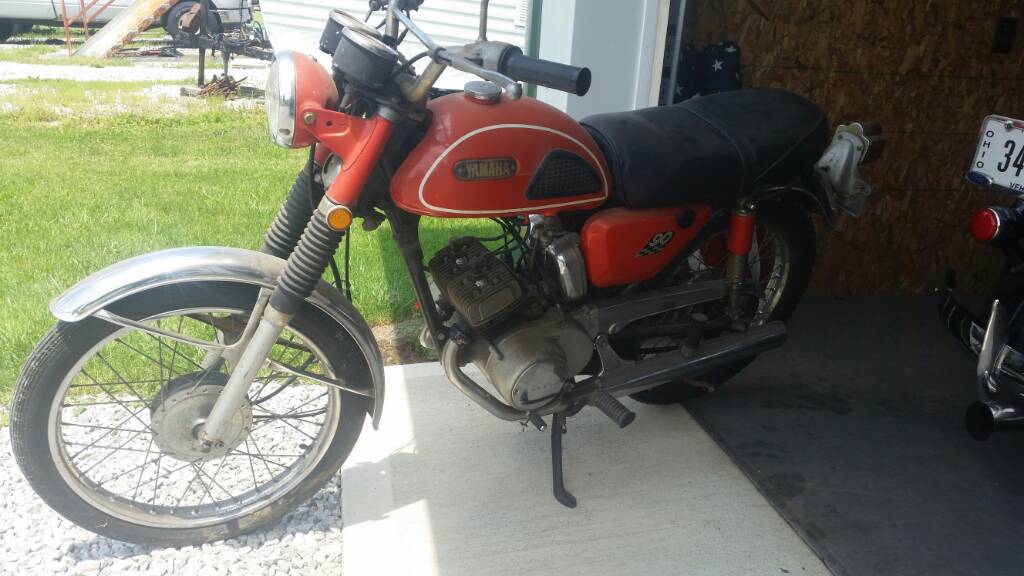 And home with the first layer of crud washed off.
Dash area cleaned up and polished the rust off of the bars.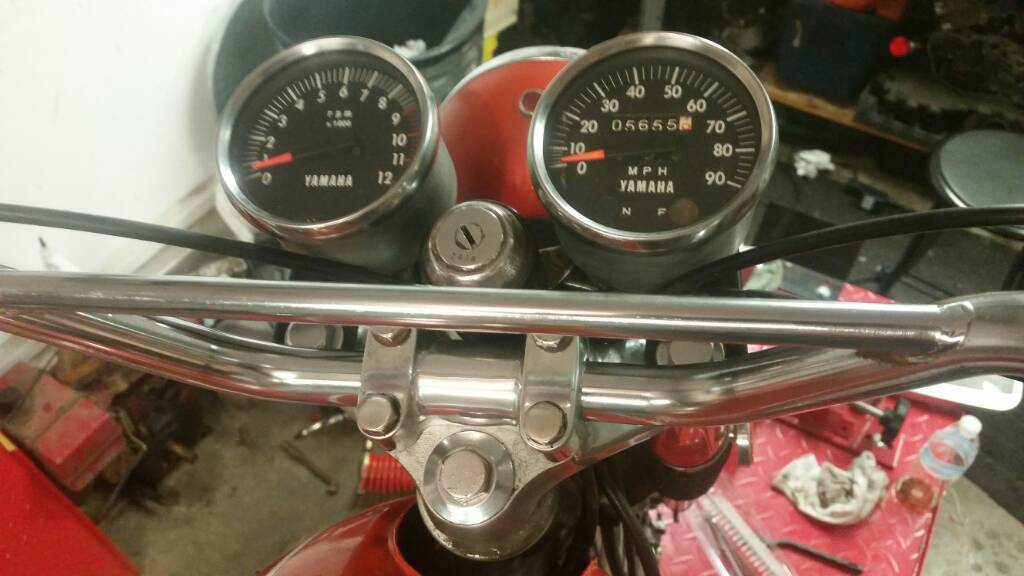 Still waiting on the bowl gaskets to come in, but I removed the years of varnish out of the carbs.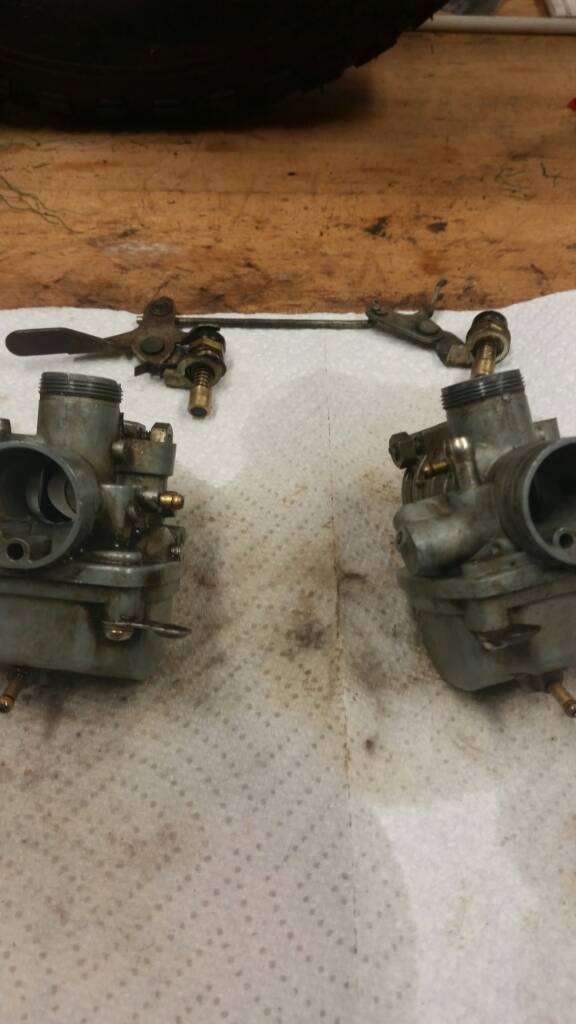 It's nice when the heads are small enough to fit in the little harbor freight ultrasonic cleaner.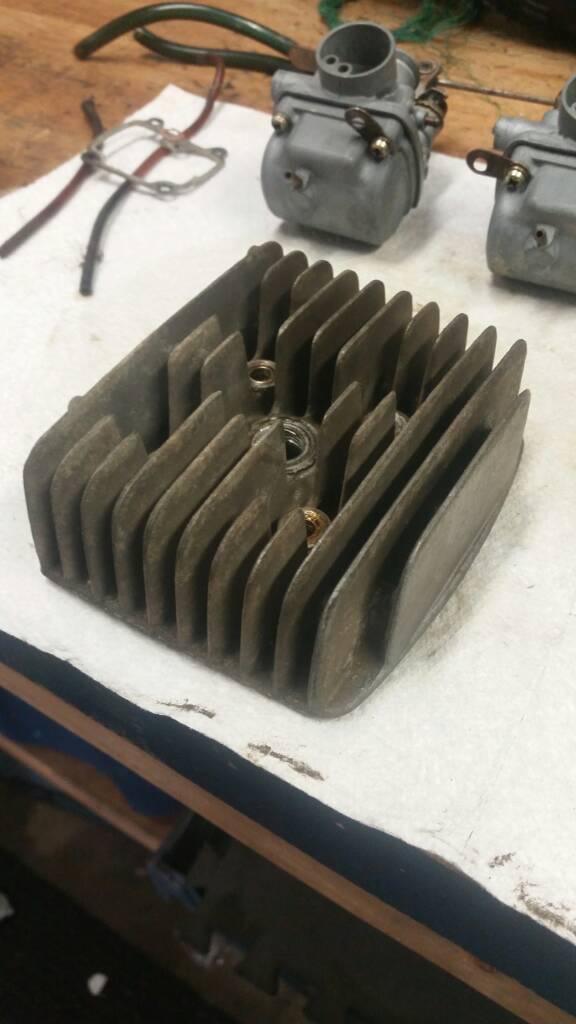 I've never seen pistons this small on a bike either. Looks like they would be more at home in a weed eater out chain saw lol.
More updates to come.