So I sold my CB250n Cafe bike about a month ago and bought a new project the next day. A 1979 Yamaha RX125 2 stroke.
Out with the old
In with the new.
The Plan with the RX is to build a practical and fun tracker bike with road/trail tyres.
I also wanted to build/make more parts for this bike than I have with previous bikes so the plan is for a custom stainless oil bag and stainless expansion chamber. I am still using a bought seat however.
I haven't had a lot of time to spend on the bike between having just moved house (Garage is an absolute shambles and currently doesn't have power connected), working away 2 weeks at a time and fitting in a weekend holiday however I managed to get a bit of a mock-up done.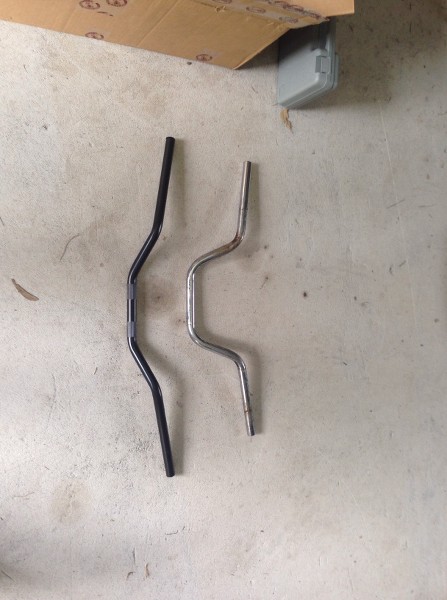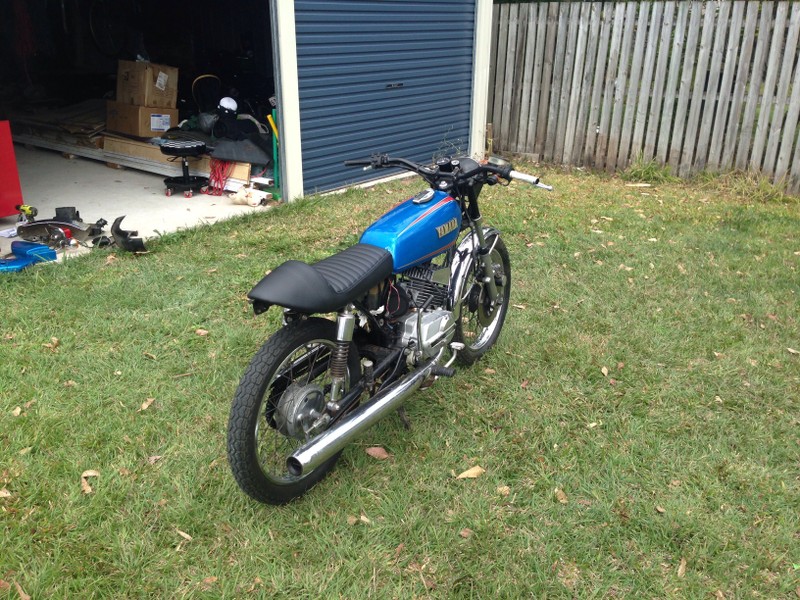 This used to be a 20mm Stainless Bolt and Nut. Now it is an oil filler neck. (Can't take credit for this, a machinist mate turn it down for me on his lath)
I basically have a plan for the following:
- Stainless Oil bag (have the stainless stock ready and filler cap made)
- Cut back front fender
- Modified rear fender
- Tail light (Need to fab the mount)
- Seat Mount (Mount made, just need to weld to sub frame)
- Bars (Fitted)
- Tacho delete and running 2.5inch Speedo
- Dual stage foam filter (Fitted)
- Stainless Expansion chamber following the dimensions for a 1979 Yamaha DT 125 which effectively uses the same engine
- Longer rear shocks (Ordered 3cm longer)
- De tab frame
I am doing a complete assembly of the bike before stripping it back down to paint and powder coat.
Biggest dilemma I have now is with the electrical system. The stock bike is 6v and I would prefer 12v for the convenience of bulbs etc. I also have a speedo which contains 12v LED's for the check lights and back light. I can run a 12v step up for the back light but not the check lights. The bike runs a CDI for ignition.
Can anyone help with what will be involved for a 12v conversion or a way to run the 12v LEDs in the speedo on 6v electrics? I have a nice 12v lithium battery which would be easy to hide if it can be made to work.
Nicko