So, thappened yesterday... Frame is titled, wheels looks straight, brakes seem to do something and that's about it.
Mileage, history, if she's a runner,... is anyone's guess.
Let's just say, if she runs with just an oil change it's a bargain, otherwise I'll kick myself for it taking up space I don't have.
Behold my latest purchase, a 2003 Yamaha XT600E!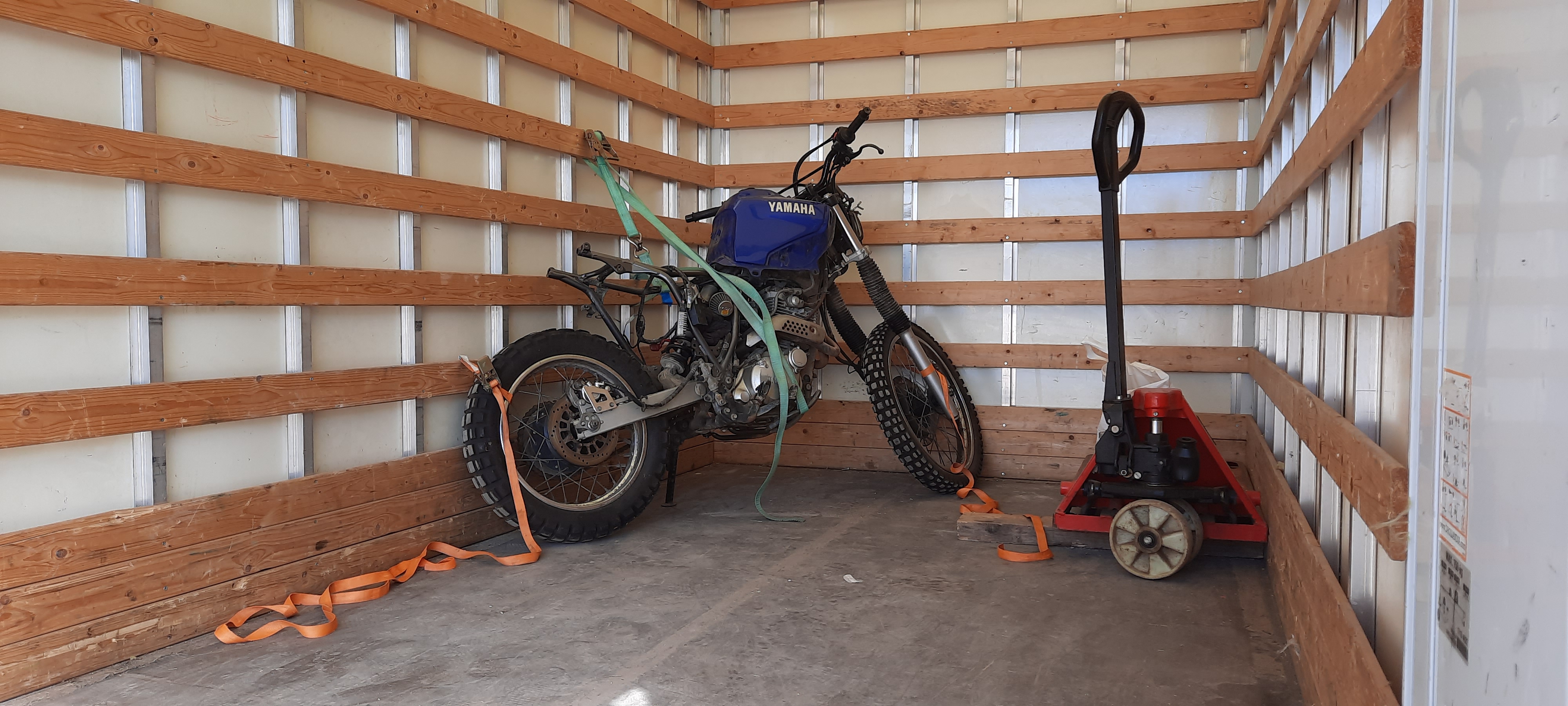 This could be fun. The plan is to butcher her to some kind of rat scrambler/desert sled. Looking to make a fun, functional machine out of her with a vintage vibe and a hint of 'je m'en fous' (that's fancy french for 'I don't give a f**k'). The idea is to have a fun light streetable machine which I can take out on the dirt whenever I like to and can take a drop or two (which will inevitably happen).
I was looking for something with knobby tires for a while. Never owned a Yamaha nor a 1 cil 4-stroke. The wife didn't think of this as a valid argument to buy this heap of scrap but while I'm in the shed she has her peace so it's a win-win.