What we have here is a dirt cheap test bed for trying out two-stroke modifications and a great little toy for the track for sessions between the big bikes.
I originally picked up this Zuma for $300 with faulty petcock and no registration.
Fast forward a year or so and I've had a number of track days, a lot of smiles, and a lot of fun learning and modifying along the way.
This first post is a dump of a lot of details, after this, updates will make more sense.
(the middle scoot is the one we're talking about in this thread. See 'Yamaha DT3 - Small Garage, Large Ambition" in Projects -> Trackers , for the DT3 build.)
Early days of the Zuma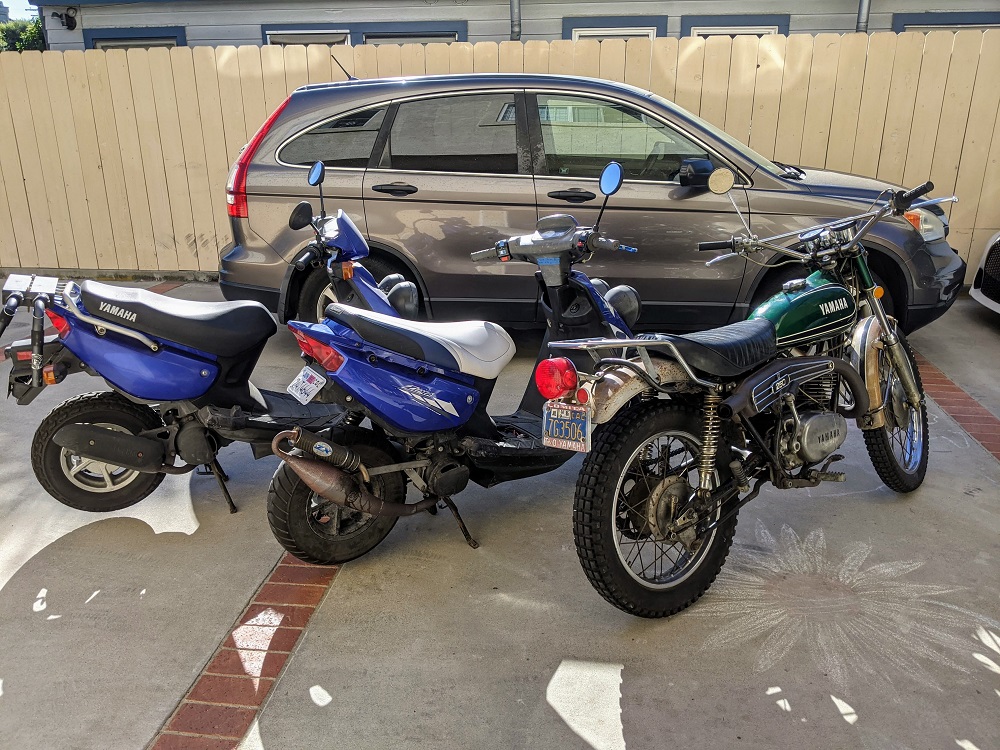 First attempt at the idea of a 'side bleed' exhaust. I modified the LeoVince ZX it came with. Tested the concept-> Worked well -> Improved later for packaging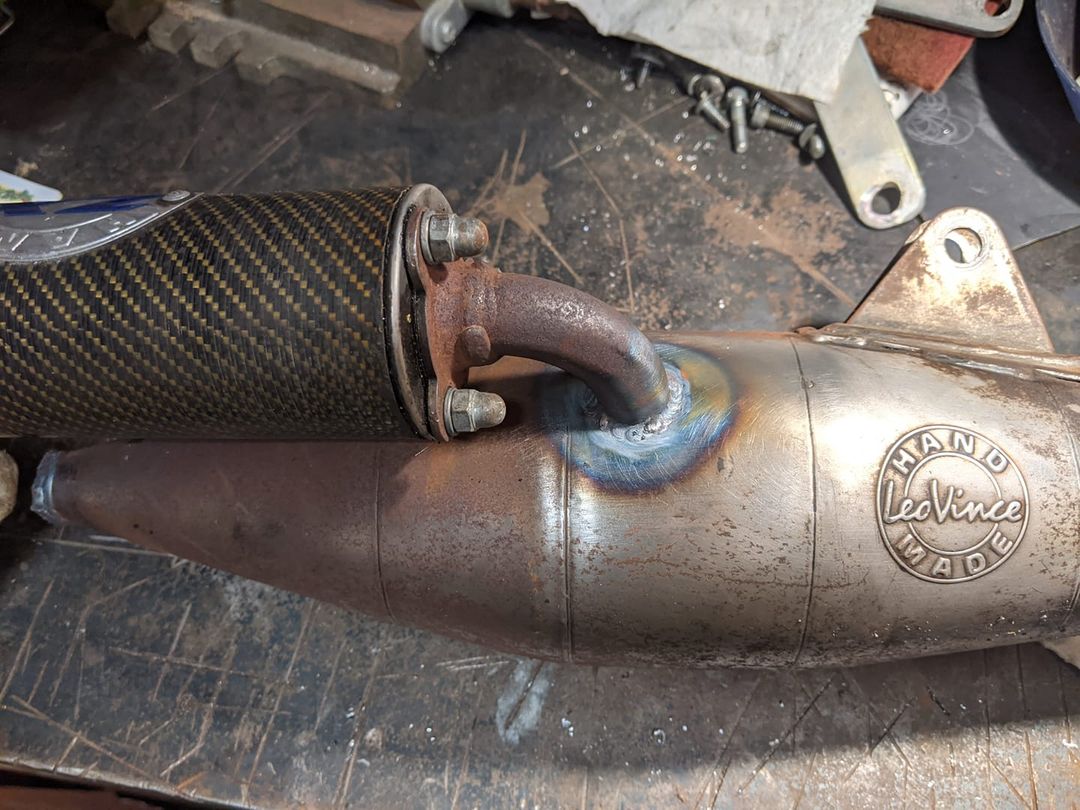 Same concept, just moved silencer around 180 for better packaging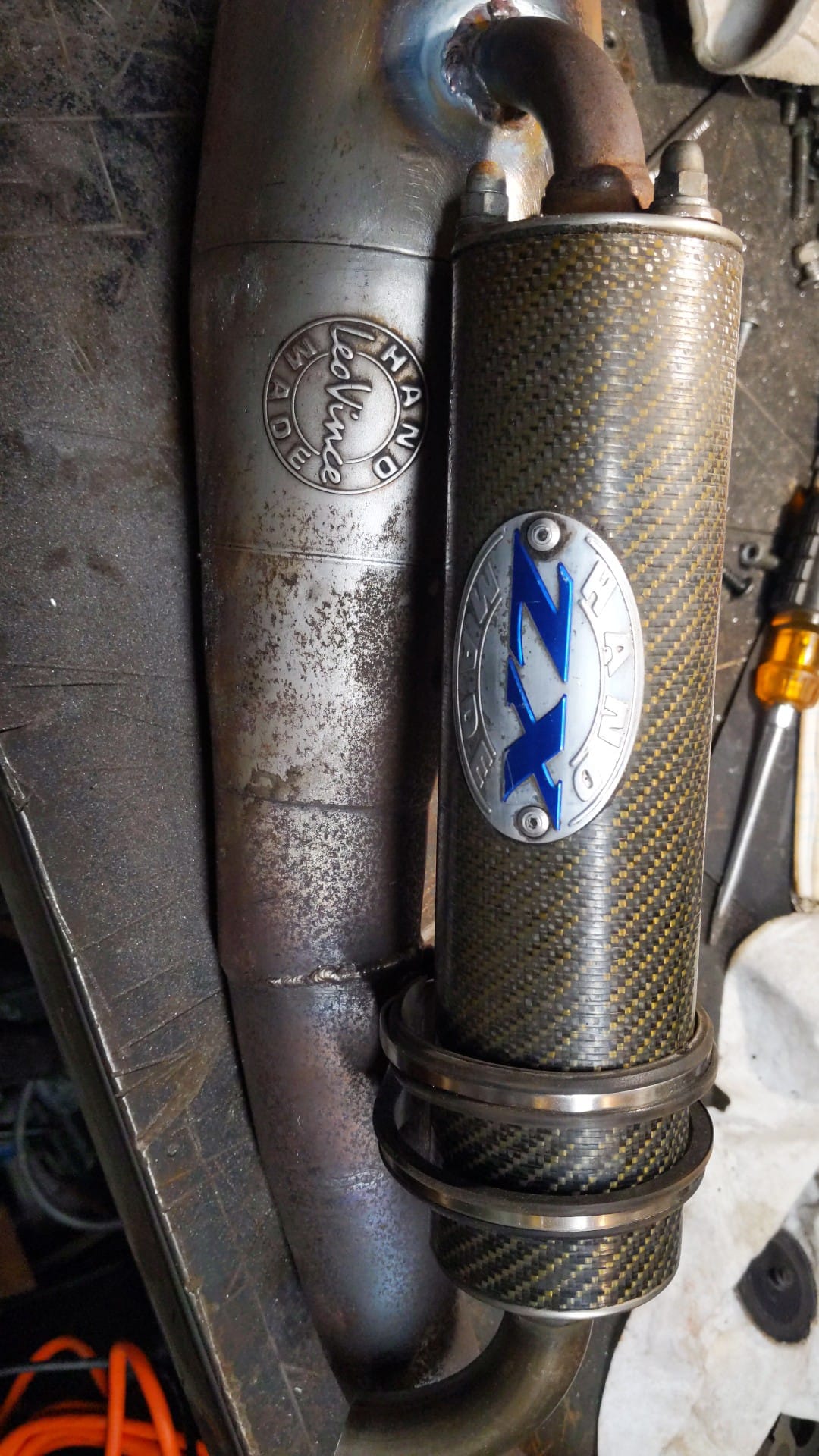 Cleaned it up with some better paint: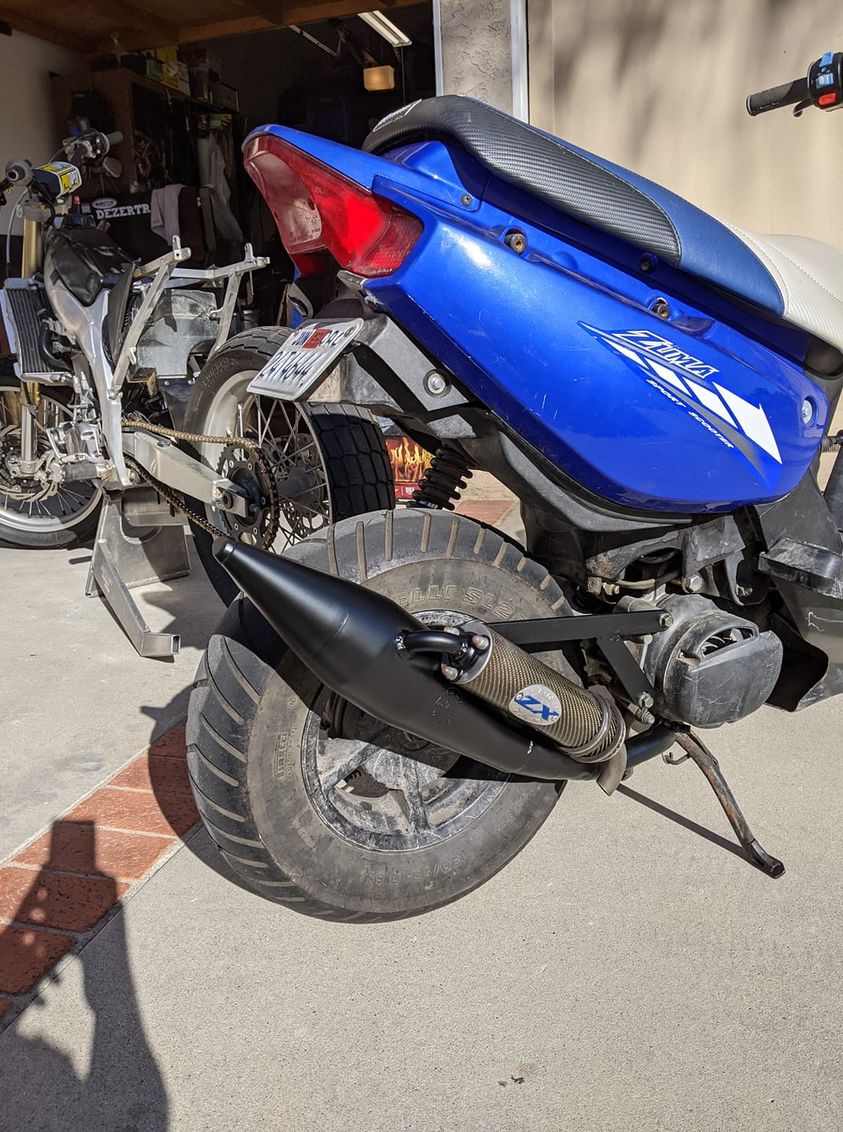 Hit the track for some baseline settings before getting into the cylinder. Ended up dropping CVT roller weights down to 4.5g per roller, added a .020shim to the drive bushing spacing to get a little higher engagement RPM as well.
Worked very very well after a number of CVT tuning sessions. I can get it up to 9940rpm, but it's happy place was 7800-9100rpm. The new goal is to get it operating above 11k, just because.
Side note: These old tires are very very hard and slick. They don't take heat when riding, and they don't hook up. I can't tell you how many times I almost lost it when the front folded under pushing through the corners. Definitely working on tires and suspension after the engine is dialed.
Side-Side-note: I know it's a tire and not-just-suspension issue because I use a durometer and the front measured in at 68A !
For reference, most bikes in the paddock were 45-55a.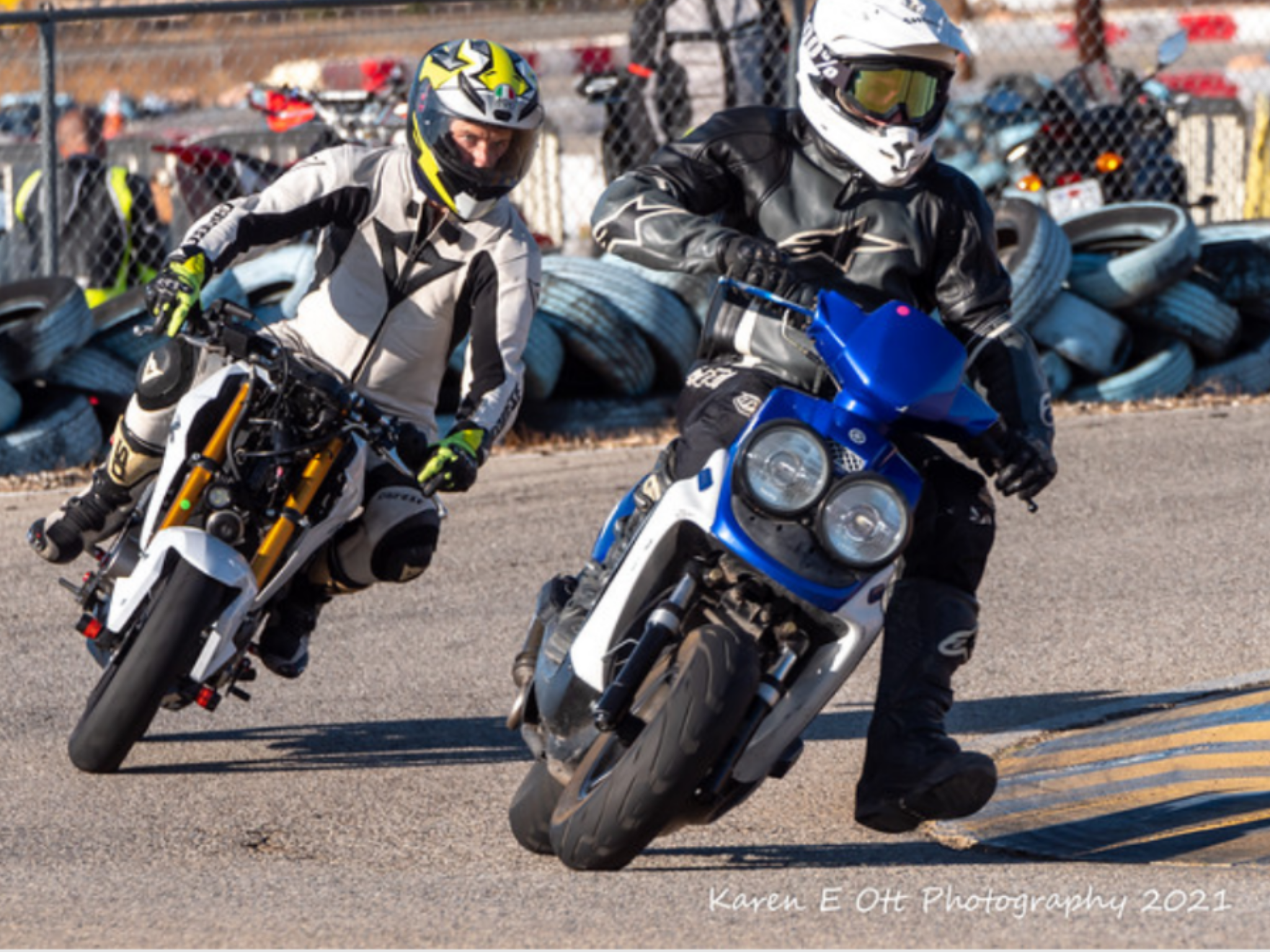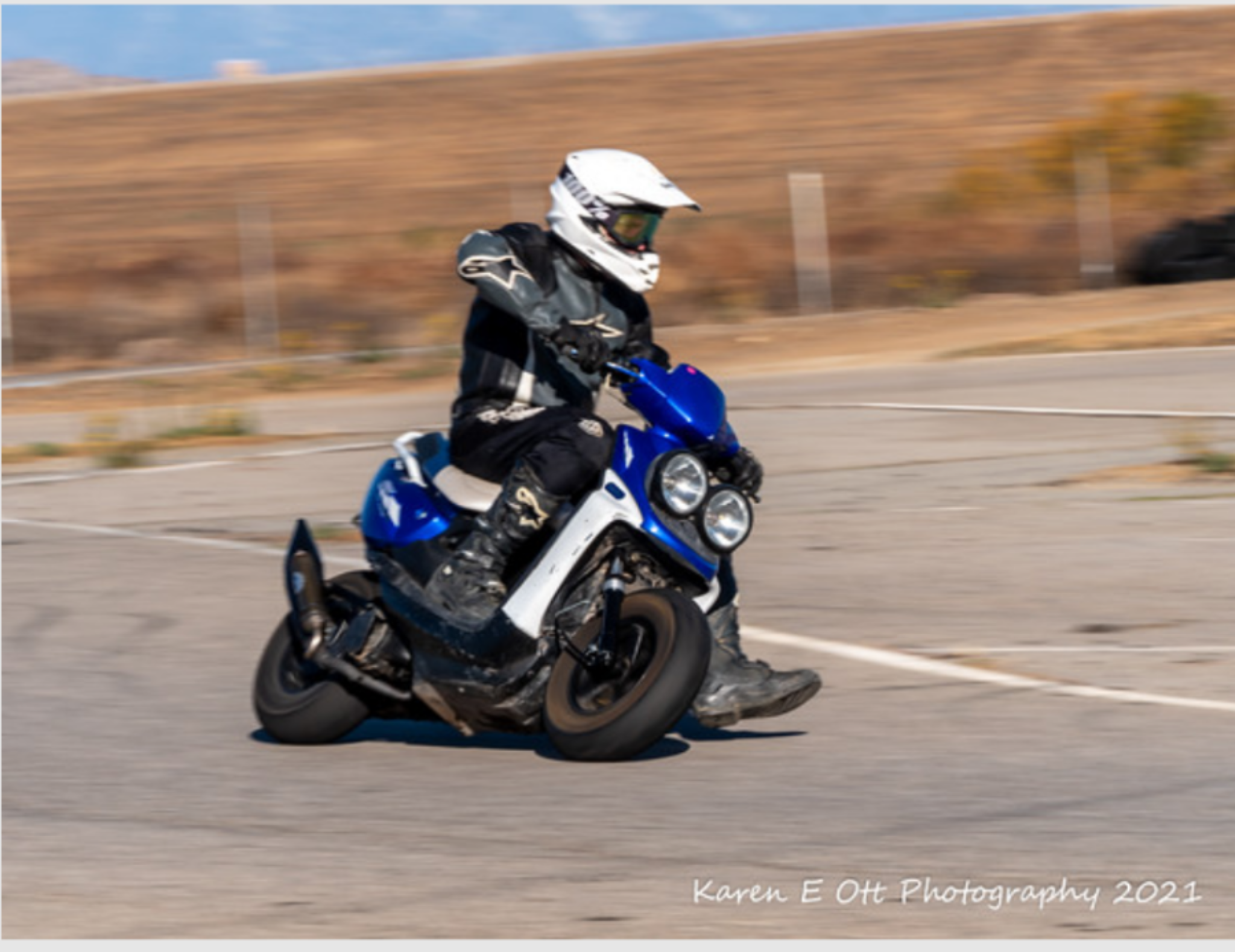 After all that, I really dove into the motor.
Started looking to open her up and found a number of areas for improvement. I started with a general clean-up of the cylinder ports and de-restricted the intake boot. That help marginally, so I knew the pipe was holding me back. Following Alexander Bell's book, I opted to build my own exhaust (really to help dial in my ideas and execution before the DT3 pipe), and I learned a ton along the way. I also opened up the exhaust port more to help match the new pipe.
Before: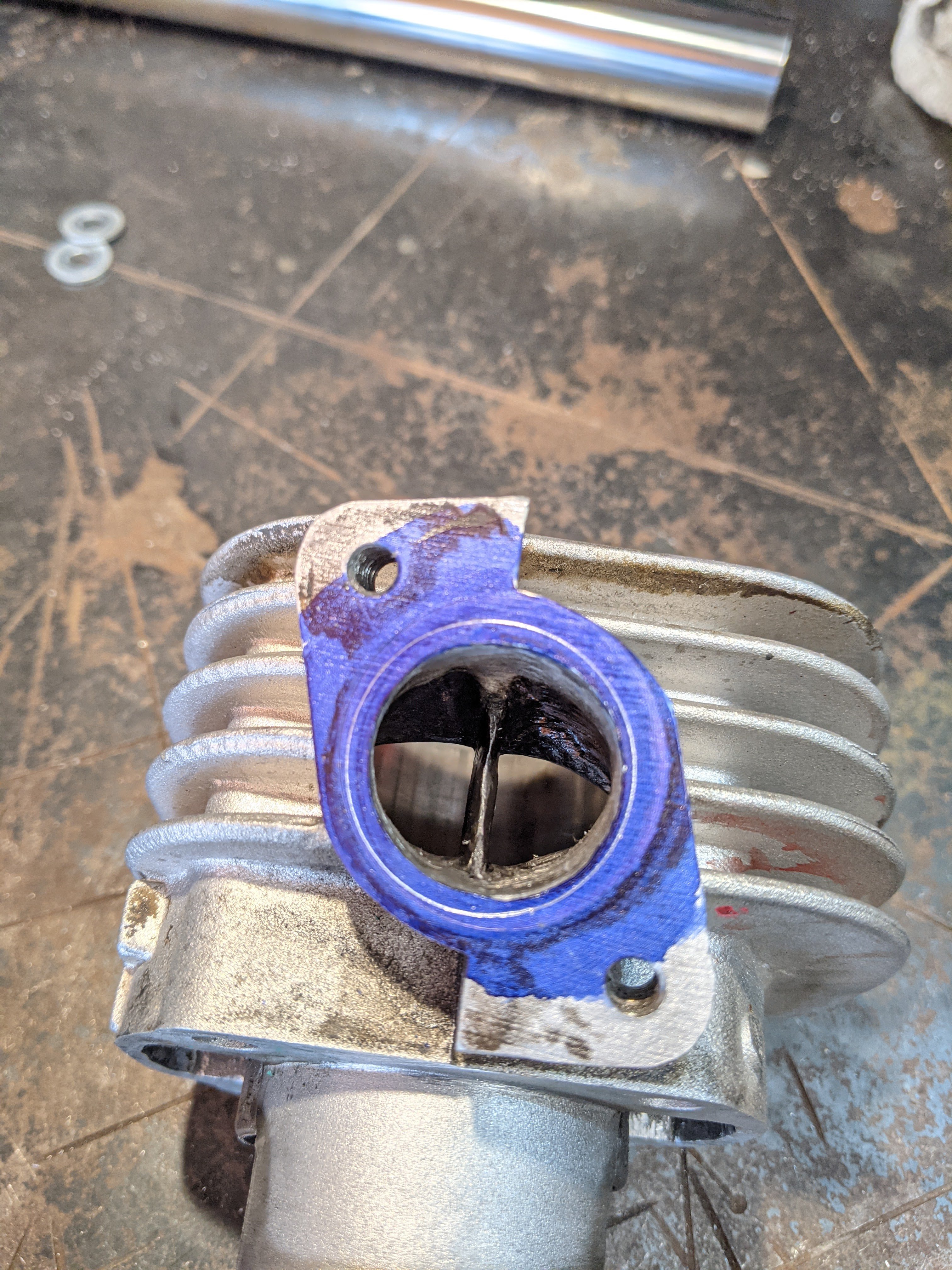 After: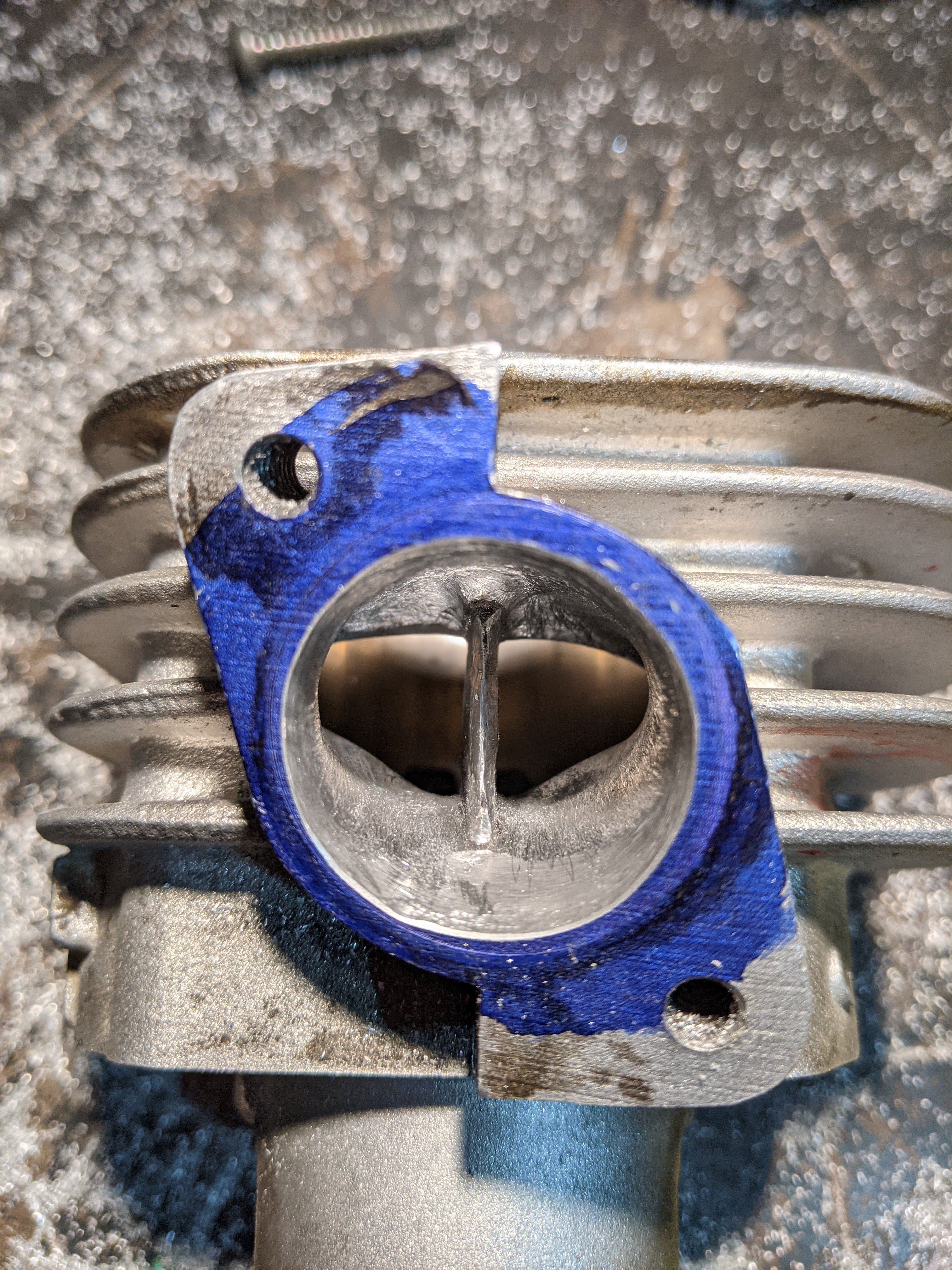 Before: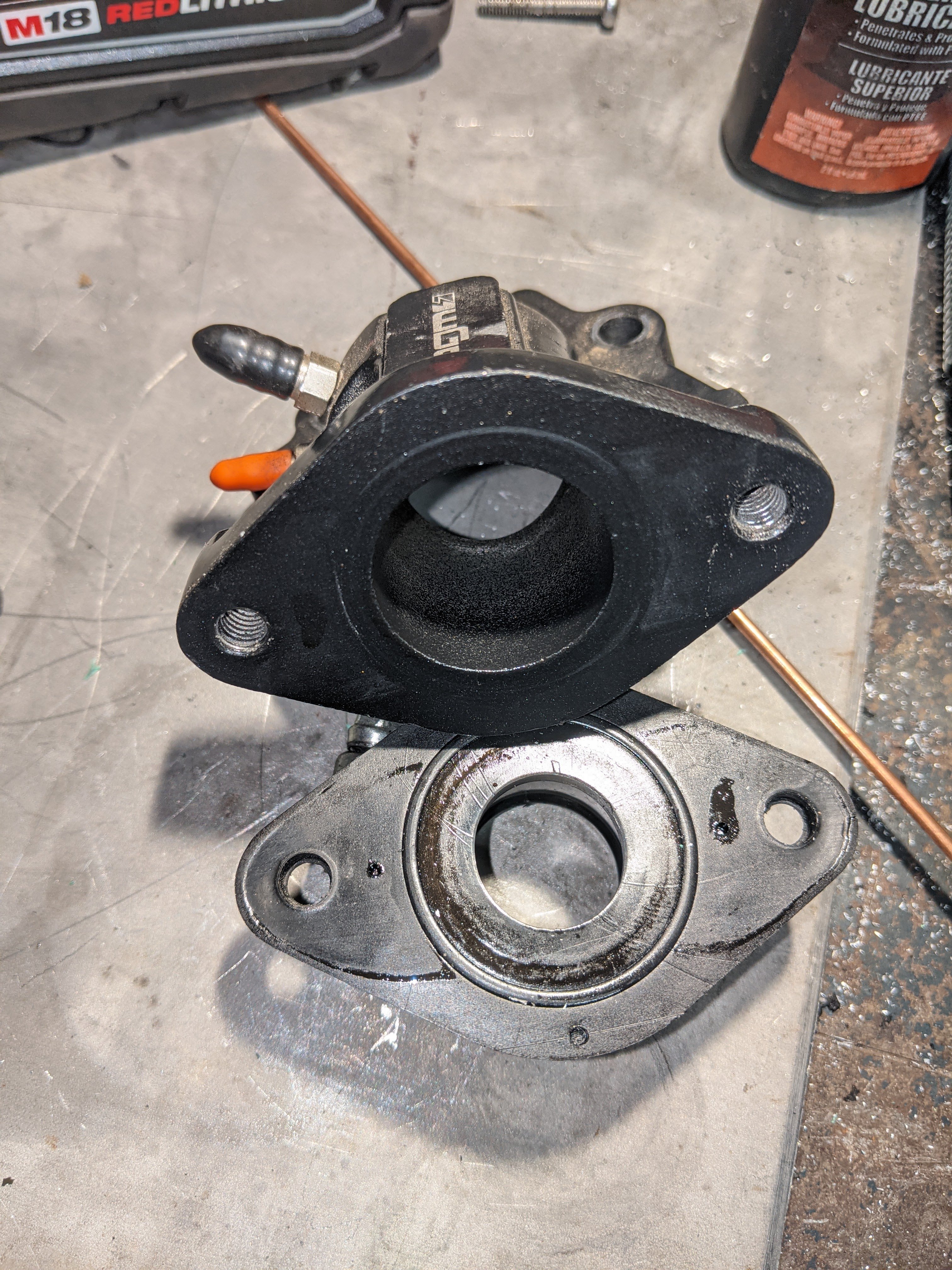 After:
Last edited: