Recent Posts
1
« Last post by doc_rot on Today at 01:45:30 »
very nice. Lovely color
2
That's a pretty pile of Ducs.

I put my Commando on the lift today to get started with assessment and list building.
3
« Last post by doc_rot on Today at 01:31:19 »
definitely get one with a kush. otherwise there is a good chance you will strip your output shaft.

if your going to go old japanese why not just get a hub from a kz1000A? otherwise there are lots of modern options, bonneville, thruxton, ducati sport classic, ducati scrambler... etc
4
« Last post by doc_rot on Today at 01:24:08 »
+1 for a racetech setup. get the most out of your stock suspension. I installed some of their emulators and springs in my kz750 forks. Haven't had a chance to try them out yet, but if they are as good as their shocks I think they will be a nice upgrade.
5
« Last post by teazer on Today at 00:28:09 »
Agree. The tank will need to be washed out to get a clean surface for the Caswell kit to bond to. I did a glass tank with Caswell and IIRC I flushed it out with acetone.

I had a Norton Commando in the shop a while back with bent valves caused by the resin leaching out of his glass tank into the fuel supply and coating the valve stems with a nice sticky glue. Ethanol in fuel is a problem for old school glass tanks.

And Kreem, as PIDJones said is horrible stuff. You would be picking that out of the whole fuel system for years to come.
6
« Last post by teazer on Today at 00:20:49 »
That would be much lighter than a GS rear wheel for sure.
7
« Last post by teazer on Today at 00:20:06 »
Electrons have a long way to travel through a lot of connections to get to the regulator end of that brown wire. There's typically a small voltage drop at every connection and on an old bike that can add up to 3 volts or so that you are seeing. What the regulator needs is voltage that's close to battery voltage. If it's less than the battery, the regulator "thinks" that it needs to tell the alternator to crank out more power.

In reality, the regulator may be able to be adjusted but a better answer is to provide the regulator with battery voltage on the brown wire.

There are a few ways to do that and a simple one is to splice in a relay and a wire directly from the battery (or starter solenoid) to the relay and from there to the regulator.

But you can also check and clean each and every connection plus the main switch. That should improve things somewhat.
8
« Last post by 1fasgsxr on Dec 15, 2018, 23:09:17 »
Never thought about that Irk.
9
« Last post by irk miller on Dec 15, 2018, 23:03:54 »
I have a DR350se hub on my chopper. The catch with a dirt bike hub is that most are non-cush because dirt has give. You need a cush drive on a street bike. The DR350se is a cush hub. You'll want a dual sport hub if you go that route- DR650, XL600r, etc.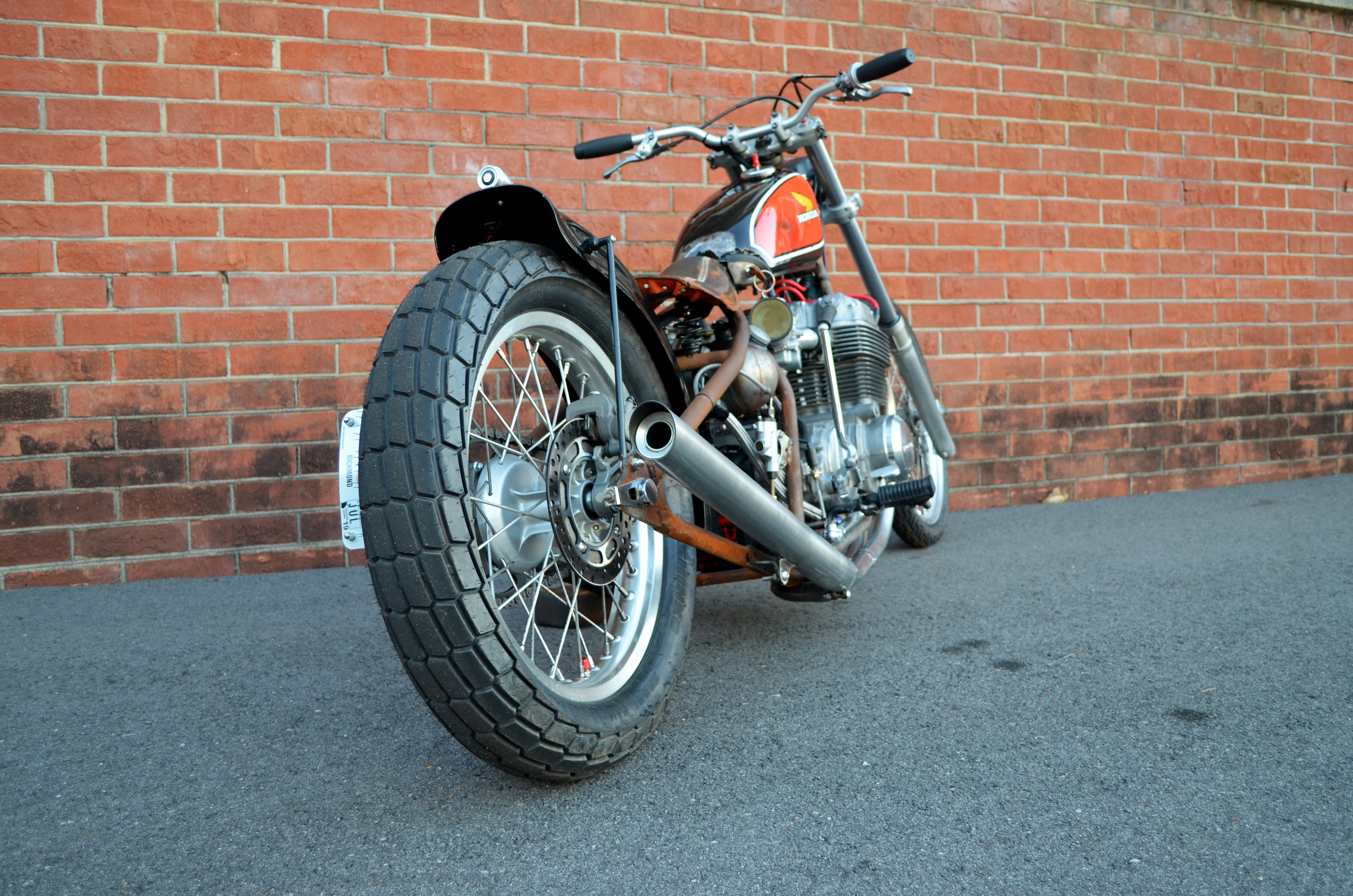 Sent from my iPhone using
DO THE TON
10
« Last post by DesmoDog on Dec 15, 2018, 22:47:58 »
My two projects are stuffed away in a corner of what sometimes passes as a small spraybooth.
My "real"bikes are stuffed in a different corner, awaiting warmer weather.
None of my real bikes will do "the ton".
In first gear.