"You Meet the Nicest People on a Honda"
So thanks to my buddy George's massive Brit parts stash, I have a new project for the summer. The heart of this build is a Matching numbers 1965 Triumph Bonneville T120R frame and motor.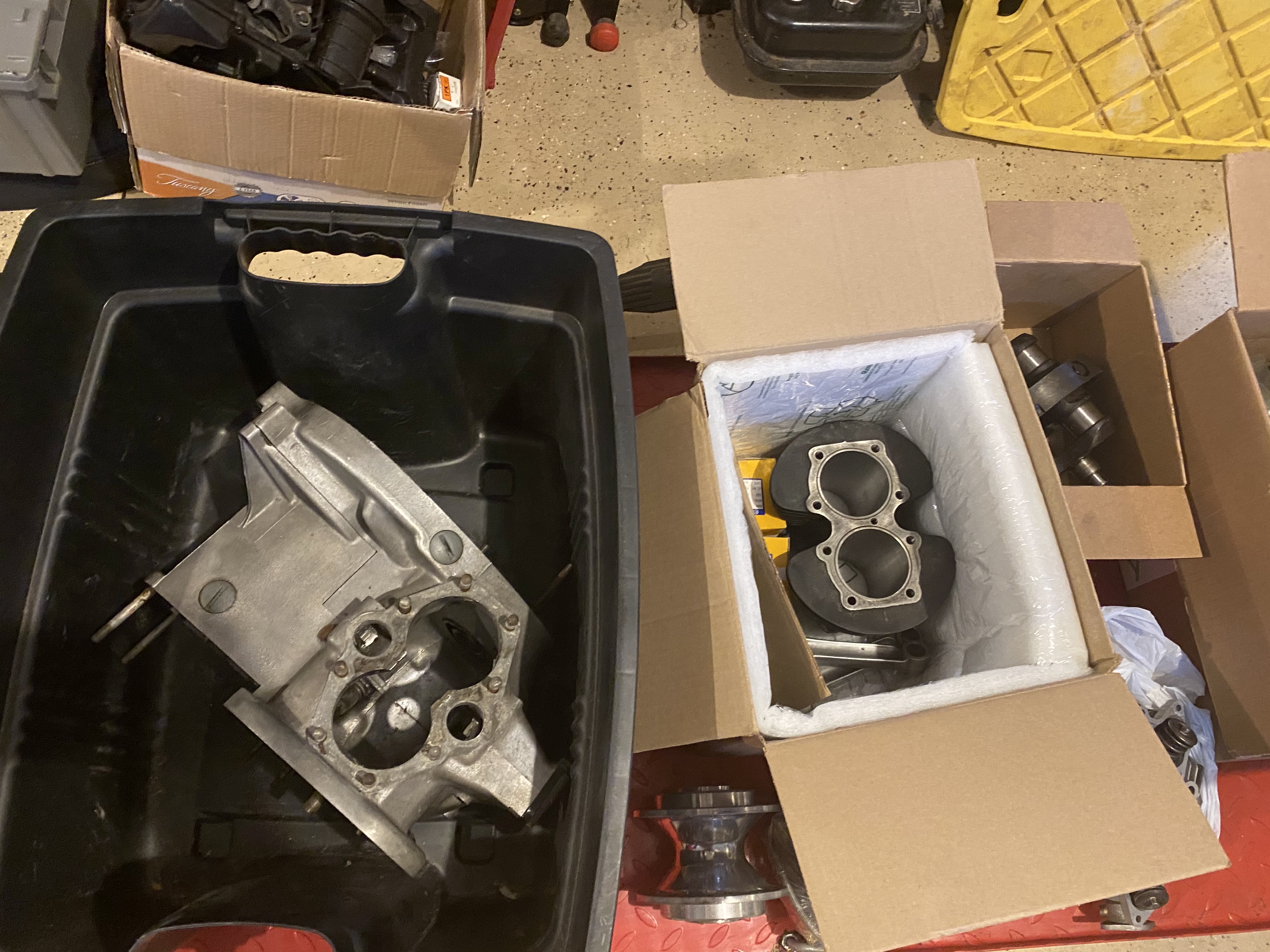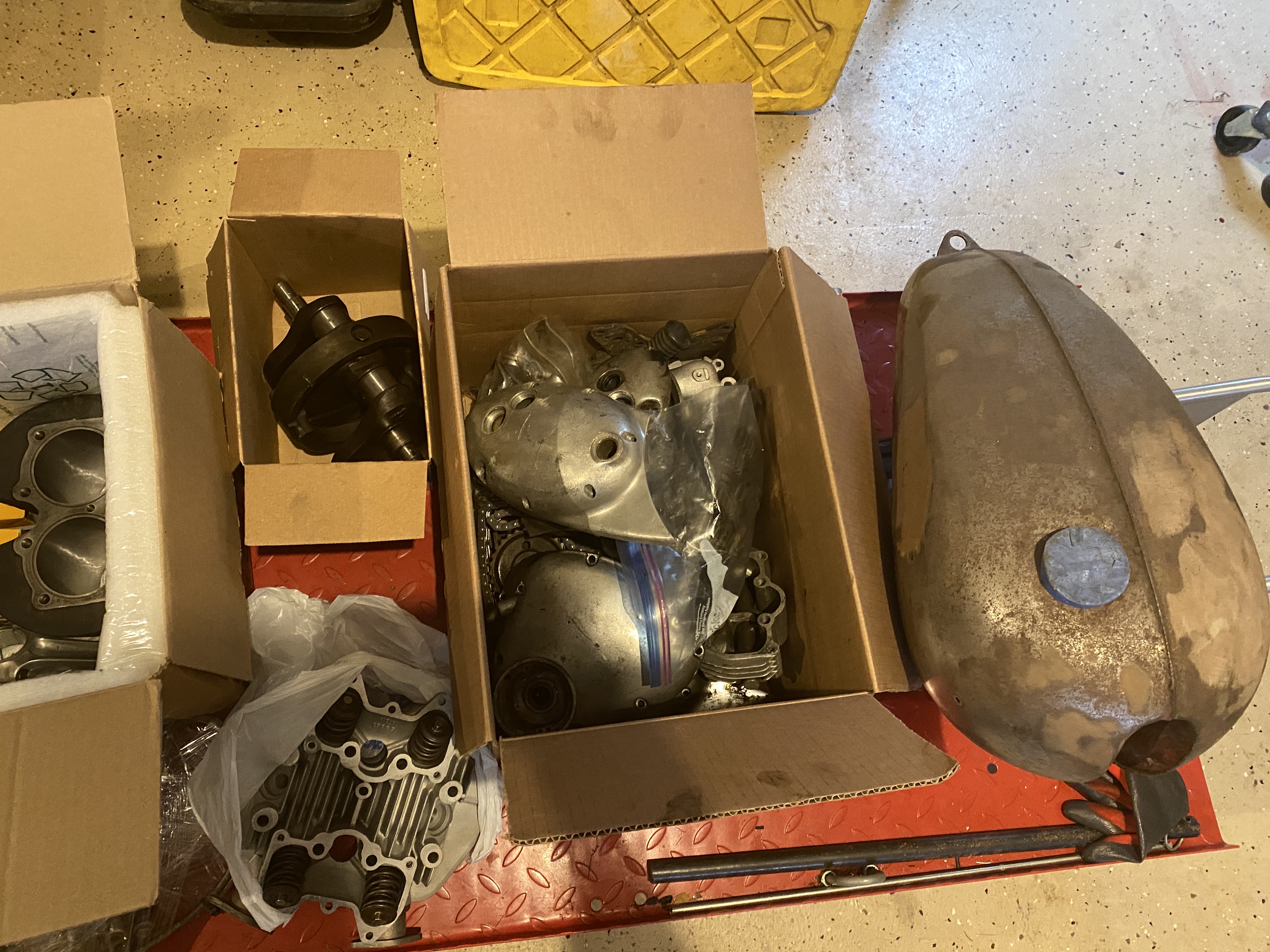 The plan is to do a hard tail with a modern front end and brake system. As you can see I've got a pretty good pile of parts boxes. I've got to build the motor from the crank out. Luckily the head and cylinder are already serviced at the machine shop and are ready to go.
I'm going to use a front end off a 2012 Triumph Street Triple, which is arriving tomorrow. I'll get measurements and try to figure out what it'll take to mate it to the frame neck.
I'm likely to build a set of wheels using dual disc narrow glide hubs and either aluminum or steel rims. Lots of planning to do now.
"Ticket to Ride" - by The Beatles was the number one song today in 1965. So here's to another British bike build. Cheers!
Last edited: