Comfort the afflicted and afflict the comfortable.
DTT SUPPORTER
DTT BOTM WINNER
Several months ago I was talking w/ a friend who told me he had an old airhead that has been sitting for a long time and his wife had been bugging him to get it out of the garage. He and his wife are semi-retired and travel back and forth between TX and Ohio on a pretty regular basis as he winds down the obligations of his local law practice. It took time to coordinate his time in town and decent weather but we finally got together last Sunday. He said it hadn't been ridden since they moved from Cincinnati to their house here and was only started once or twice since. They bought the house in 1989 so it's been sitting since then. He bought it from the original owner in 1984 and the original owner purchased it new in December 1974. The original owner, Fritz, seemed to take loving care of it as from the time it was new it was serviced at a Cincinnati area dealership every 5,000 miles through 35,000 miles in July 1984. The odometer now reads 41,533 miles. (I'd be very tempted to take it to a dealership when it rolls up 45,000 just to see their reaction.)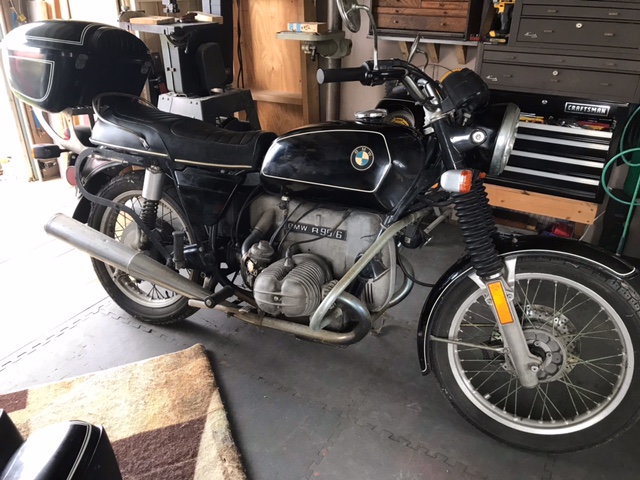 It had a Wixom tail trunk and panniers and massive Vetter-style fairing w/ an AM/FM/Cassette radio and speakers. I don't plan to put the tail trunk and rack back on but I will use the panniers.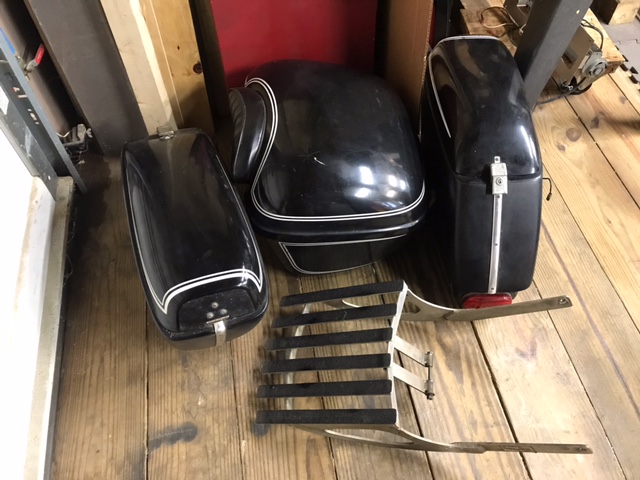 It also included an R90S fairing and mounting hardware that I will use.
There was a box full of other goodies that included this set of unique exhaust header heat guards that I'll clean up and mount if for no other reason than I've never seen any like them before.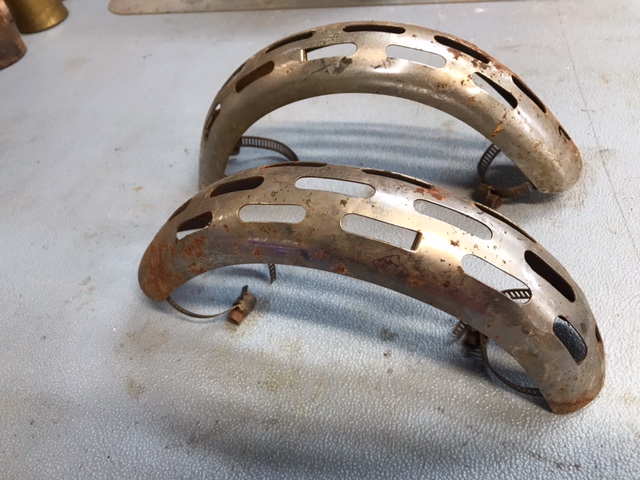 Other goodies include this box for extra light bulbs, a flat handelbar, Progressive fork springs, extra mirrors, and shorter cables for use w/ the lower bar. The complete original tool kit and roll bag and the rebuildable hand tire pump were there as well.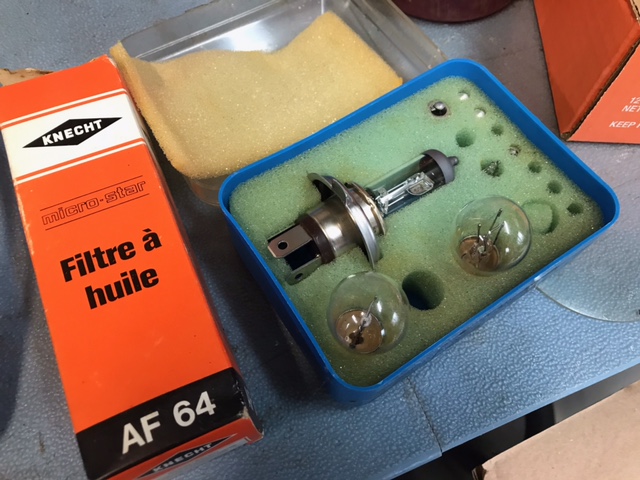 The big fork mounted fairing will not be going back on. Functional and utilitarian for sure but it's heavy and ugly! I've never seen one made by Greater Hemispheres, Co. before but there's a sticker saying it was made by GH for BMW so it must have been a dealer-installed accessory.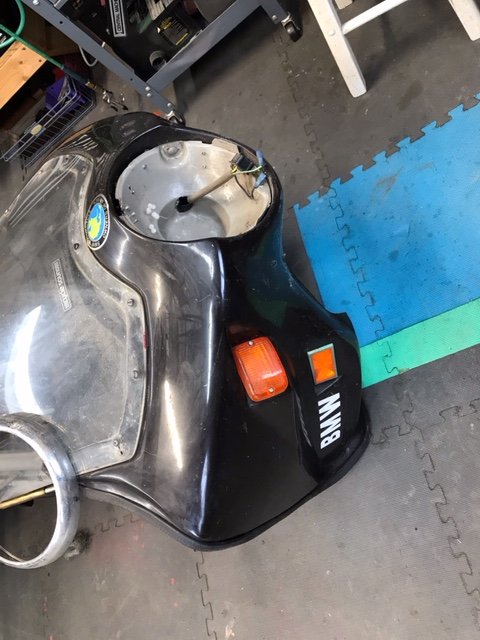 Here is a shot of the potential that's there after just a few minutes of clean-up and half-assed polishing: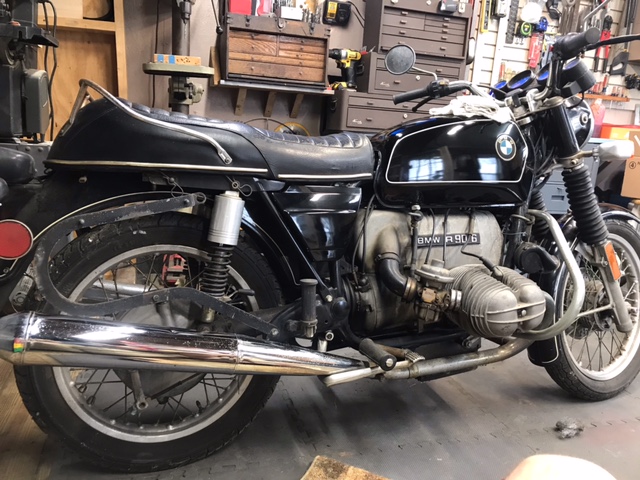 I'll post a few more dirty bike pix in the next post as well as a general description of my plans for it.
Last edited: