Washed up Weekend Warrior
DTT BOTM WINNER
I didn't document much of the painting process because it was one of the more stressful parts of my young life. I was in a (self induced) time crunch to get the engine painted, which led to taping and painting it under a carport during a light thunderstorm. The paint went on well enough, but the storm picked up and blew in enough rain to create several small spots in the topcoat. I redid everything the next weekend and it's still not perfect but close enough for me without disassembling the whole lump.
I painted the frame and other connecting bits with good ol Rustoleum appliance epoxy and spent a few days building up the courage to mate the two back together. I used foam, moving blankets, carpet, an engine hoist, an extra set of hands and was still a nervous wreck the entire time. A few small touch ups later, and she was much heavier: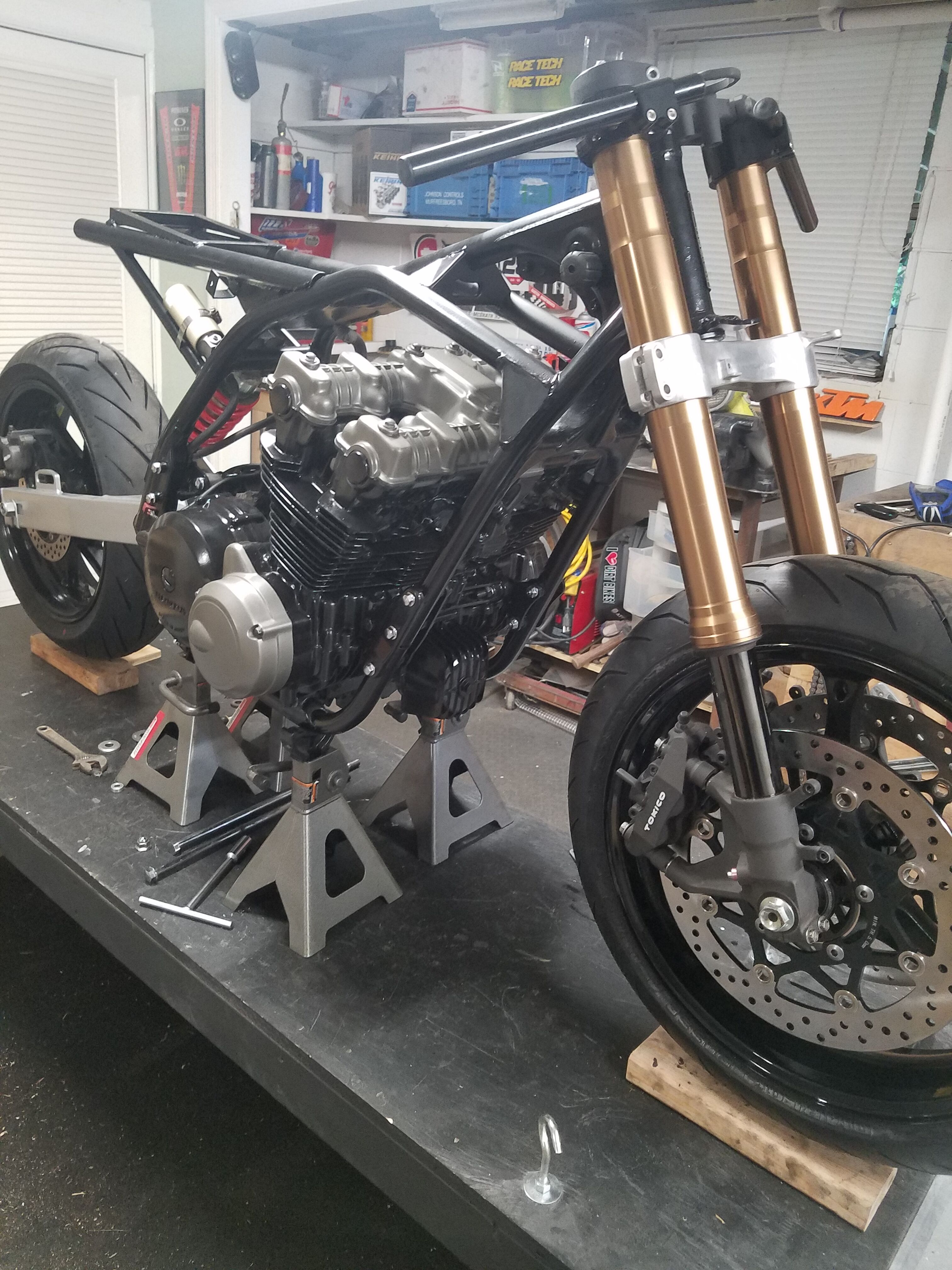 As you could probably guess at this point, I didn't have a clue how the paint scheme would end up. Except for one thing; it had to be red. I spent a solid week removing paint, learning how to use bondo, filling dents and the emblem mounts, then a ton of sanding/priming/sanding/priming. After it was smooth enough, I laid down a couple cans worth of Troy Bilt Red Tractor epoxy. Sure, it's not the infamous Tahitian Red I originally wanted, but it's also not $30 a can and once it's cured is some of the toughest spray paint I've seen.
The camera doesn't pick up the real color quite like in person, but just imagine the most generic red crayon you can find and this is it.