Well, it's time for me to start this thread. I got this beauty for $300 last year and finally have the time to work on it now that the other bike is done and the wife is happy with it.
The cbr came to me without any plastics on the front end. It did have a seat, gauges, and the rear panels (although the mounting tabs were gone so they flapped around a bit.) I got it running within about an hour or so, with a good carburetor cleaning, new gas, and battery. Fired up, ran great, drove great other than a binding chain from the dude riding it up "north" on dirt roads and not cleaning/greasing it...ever. First pics are when I welded a little bracketry up to hold a cb360 light I had laying around to it, so I could drive it and at least look legal for the 5 minutes I was on the roads near the shop.
Enough of me blabbing about. Here are the intro pics!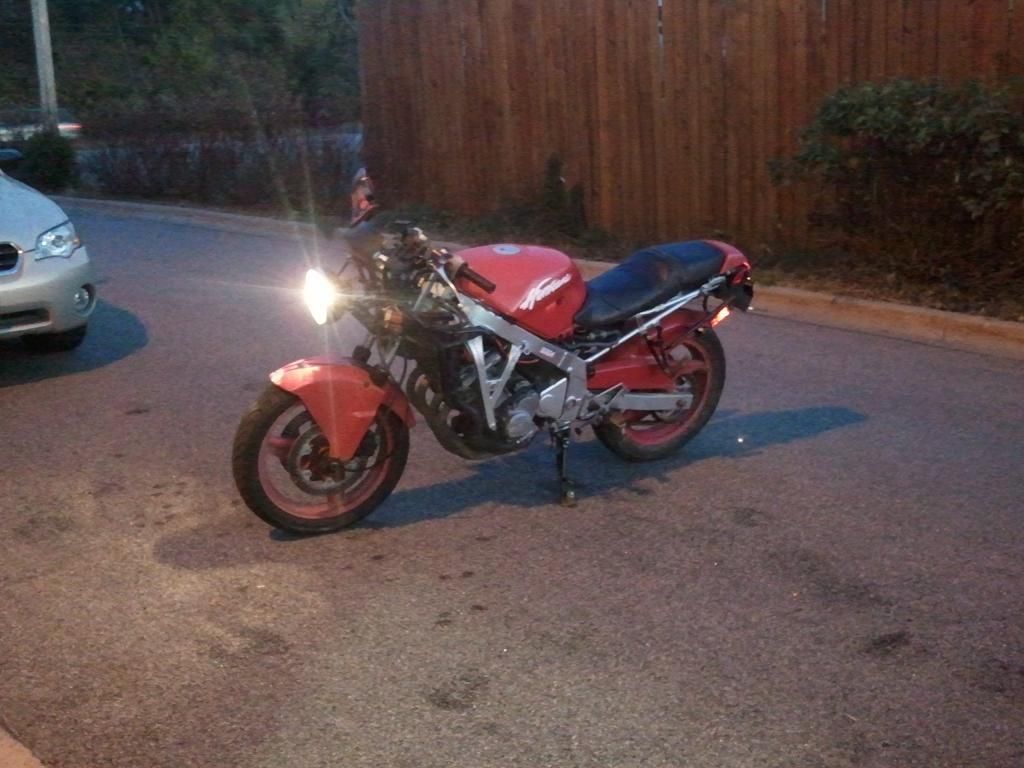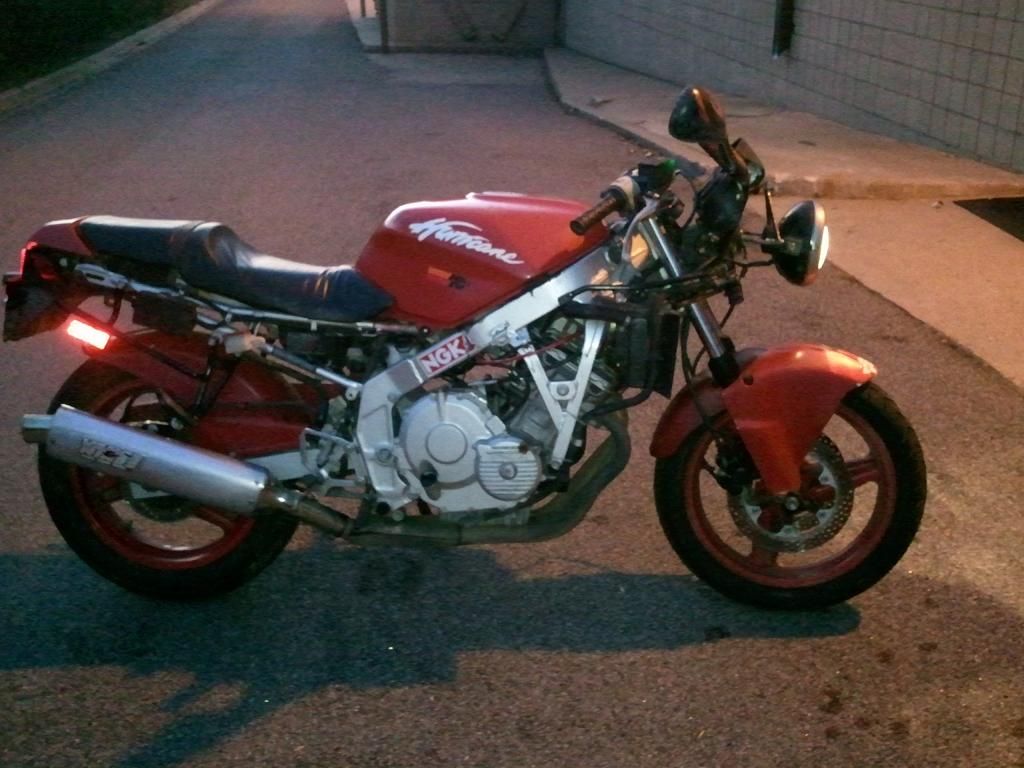 Used a thicker plate here for some strength.
And where I'm at as of today.