I've been on here reading and learning for several months and figured I should start my first café build thread. First off I was given this bike for free because my brother-in-law was moving and needed it out of the garage so sweet right.
The plan: Break the bike down to the frame, keep the electrical in place (don't know much at all about electrical), then clean and paint the frame, wheels and motor and reassemble. So far I've broken it down to the flame, welded the upswoop on the back and mounted some seat mounts for the trimmed down thruxton seat. The problem I'm having now is trying to find a AG battery that will fit under the trimmed down hump which I think I won't find. (Stock battery is 12v/12ah 210 cca) So it looks like I might have to go lithium and upgrade the regulator.
Questions: Ok so at this moment I'm about to start cutting off the remaining tabs and was curious if I can also cut the metal braces that go between the frame that held the battery mounts in place. There's a plate on the rear of the triangle and front of the triangle. Does this affect the strength of the frame? Thanks guys.
Also, anyone have any other ideas of how I can run an AG battery while keeping the electric starter without seeing the battery in the middle triangle? Can't seem to find any AG smaller than 6X4.5 inches which is to big to hide under the seat.
Original: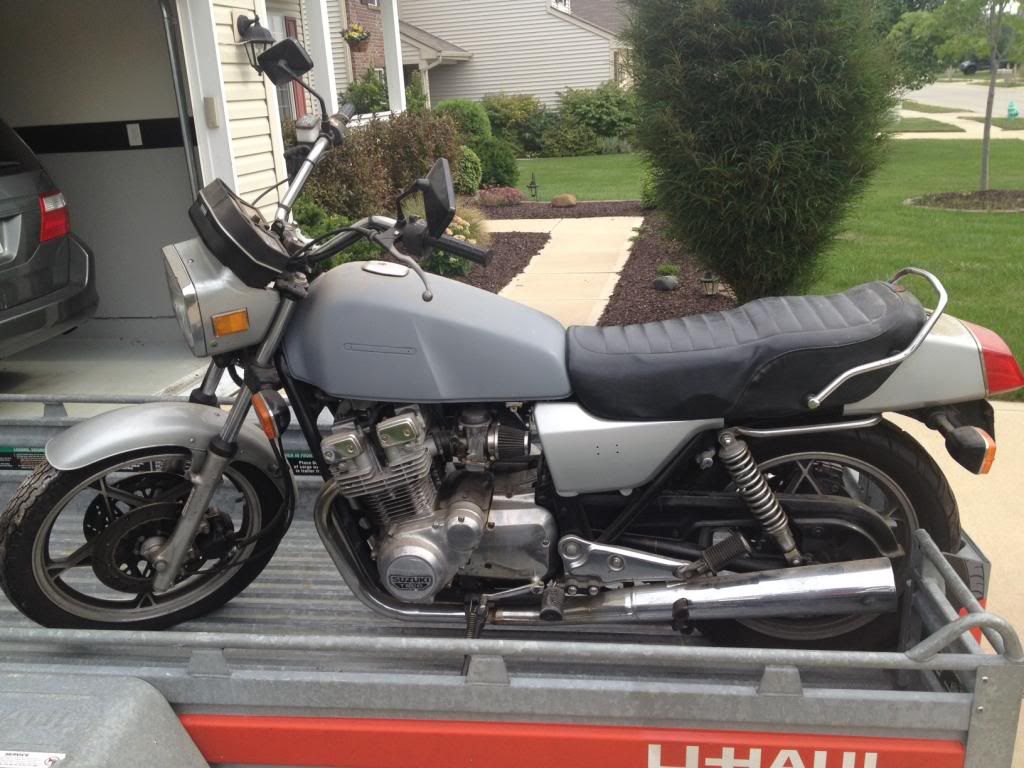 As of today: