Hello everyone. Was referred to this site by a friend so I figured I'd get this ball rollin.
I am picking up a 72 CL100 tonight, running, and in great shape for $300, with title.
It runs pretty well but obviously needs some work. Seams to idle a little low and occasionally stalls if you don't give it gas. It also apparently leaks some oil once it gets warmed up but it is coming with a brand new complete gasket set. So I plan on doing that as well.
Once I get it running better I plan on stripping it down and restoring it. New paint all around, and replacing whatever needs replaced.
Visually I like the look of the Honda in the banner at the top of this page. I want it to be a two seater, and I want to either put clip-ons or clubman bars on it.
Let me know what you guys think, and any and all advice is appreciated!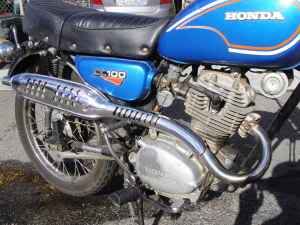 Thanks