No Custom Title
DTT BOTM WINNER
Got a call from my dad the other day, not the greatest news. My uncle John is pushing 80, still in pretty decent mental health, is moving into a retirement home.
Cleaning out his home and sheds. Dad and John came across a dusty and rusty, long forgotten little 1972 CL100. My uncle had bought the bike for my cousin John jr. way back when.
Uncle John didnt want to dumpster the thing, so gave it to my dad. Who in turn has given it to me, I am gonna restore it, maybe w a few small mods for my wife, Rachel.
So here we go...again.
DAY 1
Last plated in 1978. Thanks to the god Honda the bike weathered better than the plate. LOL
The gas cap was tough turning. I was amazed to find this...
With title in Johns name.
After a quick clean up.
niece, Avery and nephew, Gabe went for a ride.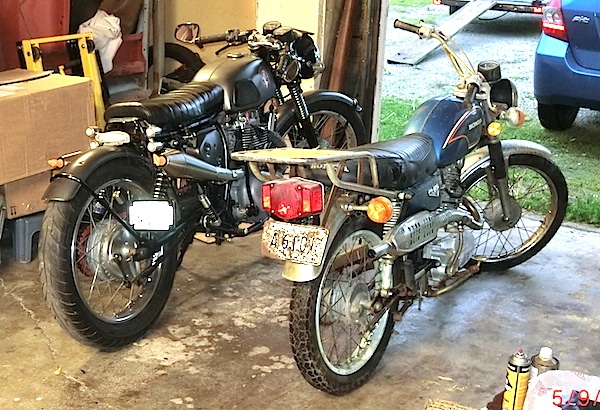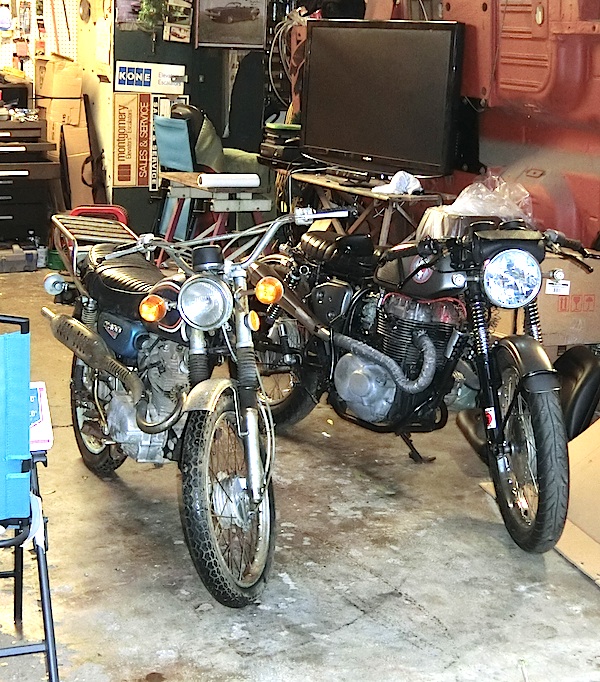 So, heres the plan.
I downloaded manual last night...THANKS DTT!
Pulled plug sprayed some penetrant and a dash of marvel. The engine is FREE.
So gonna do all the usual, work to get her fired up & tune up stuff, make it safe to ride, cables, chain, brakes, shocks, fork seals....etc.
Amazingly I clipped a 6 volt to the battery cables and the lights and horn STILL WORK. LOL
So, Here is what I need from you guys...
1 How the hell do I open the seat on this thing??? LOL
2 Got any links to the proper cables to share?
3 Tire recommendations. I want dual sport tires for the wife. The pavement in Illinois is usually strewn w gravel here and there.