Re: 72 CL350 Build - updated pics and progress 10/26/12
So I've finally been able to get to work on the gast tank. The weather was great in Chicago this weekend so I figured I better get it done. Here are some pics of the primed tank and headlight bucket. I then wetsanded with 400.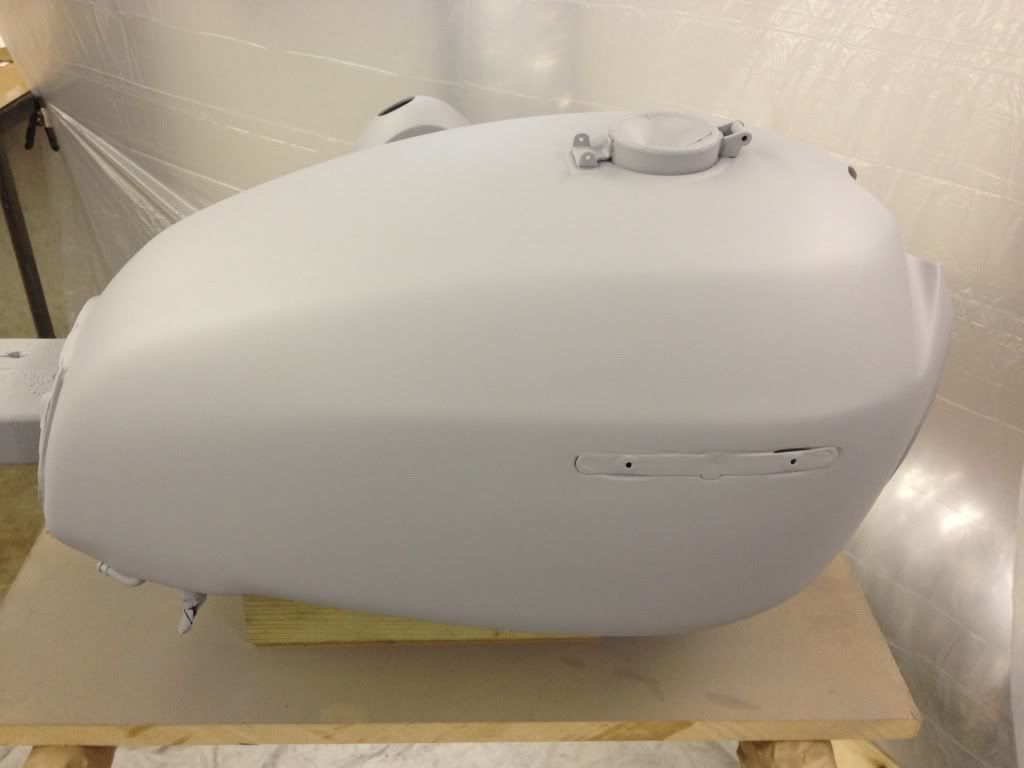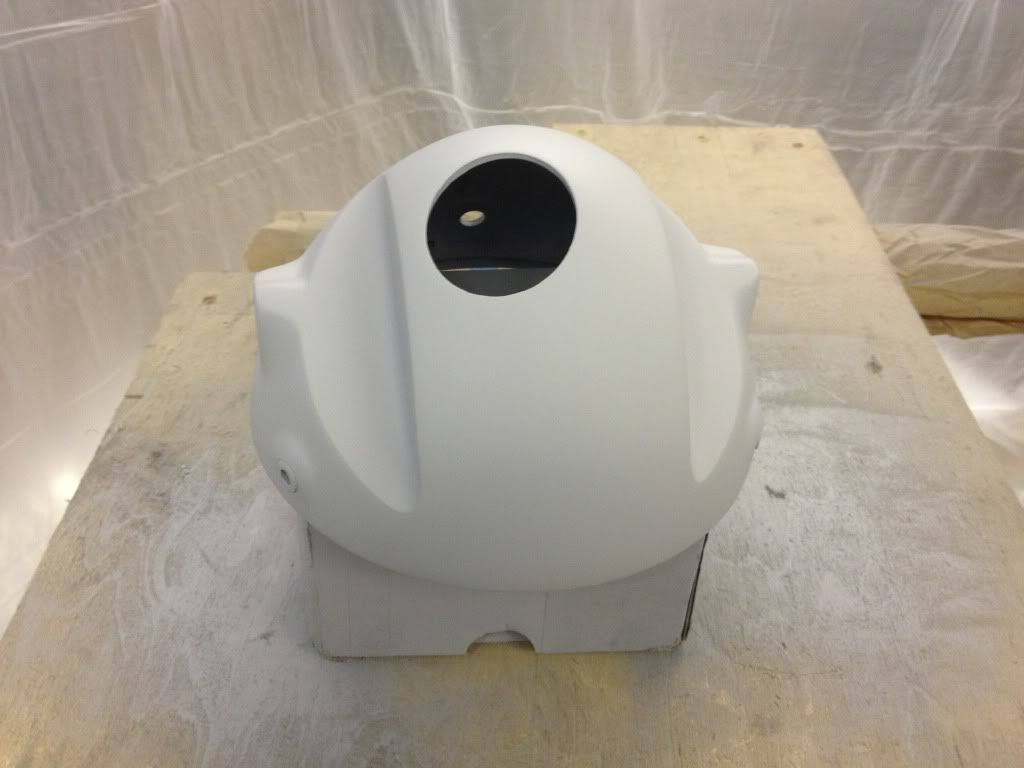 Once I had everything all wetsanded I took it to my utility sink to wash it and this happened!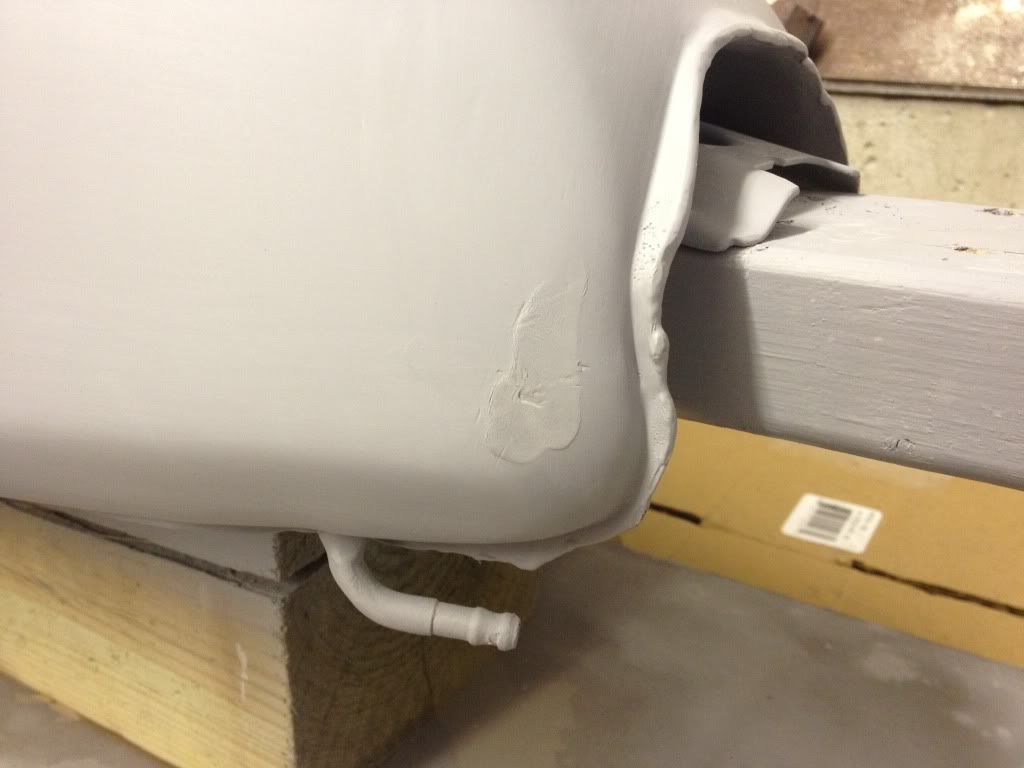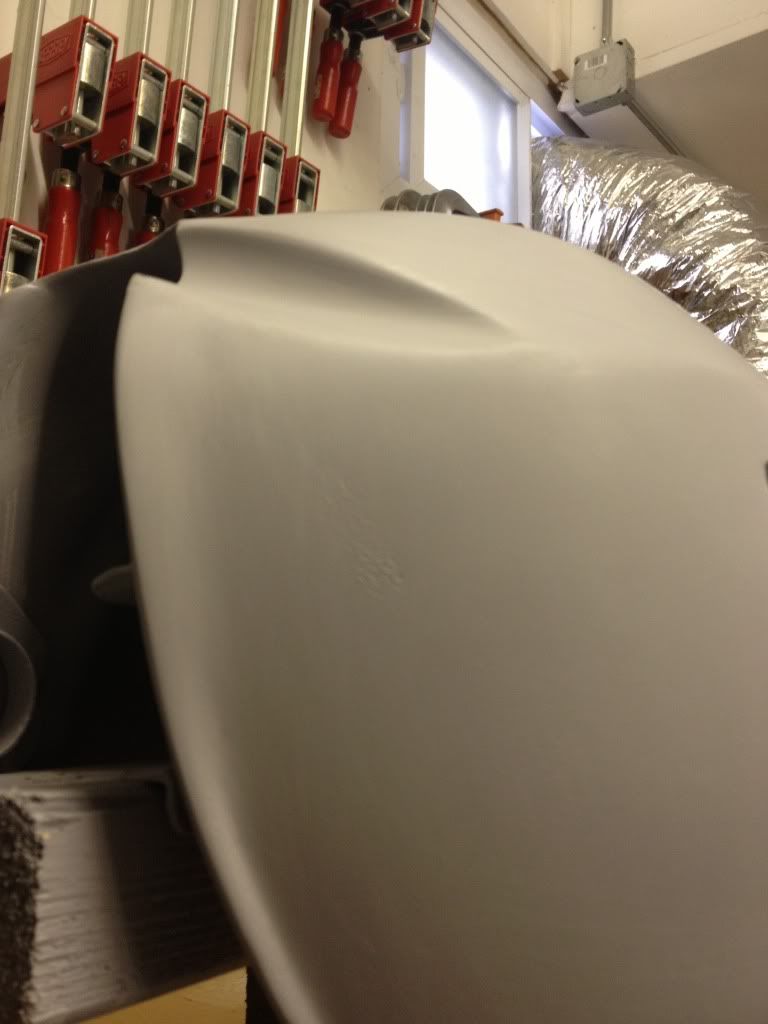 I guess the primer was still a little to fresh. So I resanded down those areas, featherd them out and re-primed.
Once I had a couple of filler coats on I let it dry overnight. I then wetsanded and washed it again and then sprayed some sealer primer on it. Once that dried I masked of my pattern.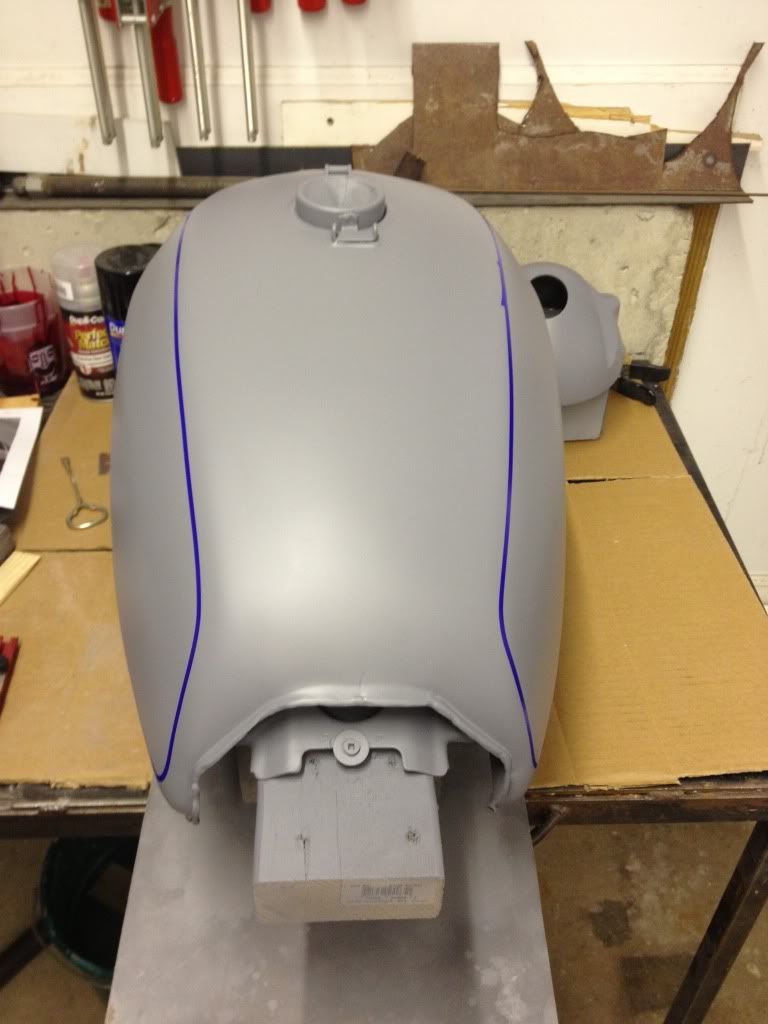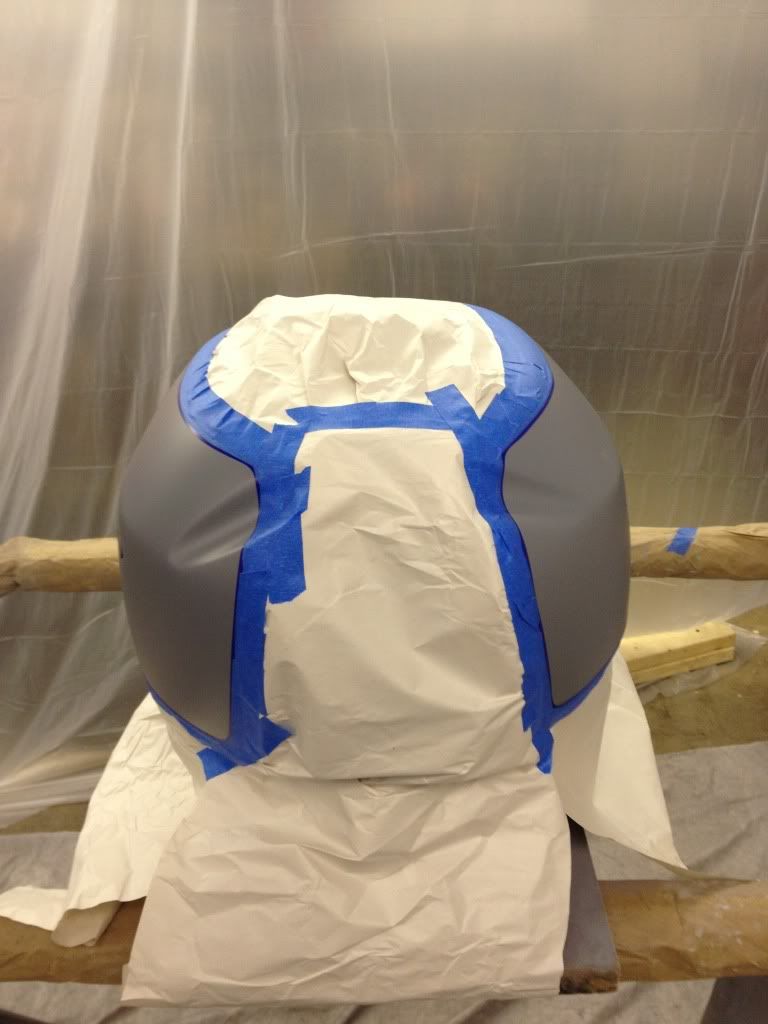 Then I painted: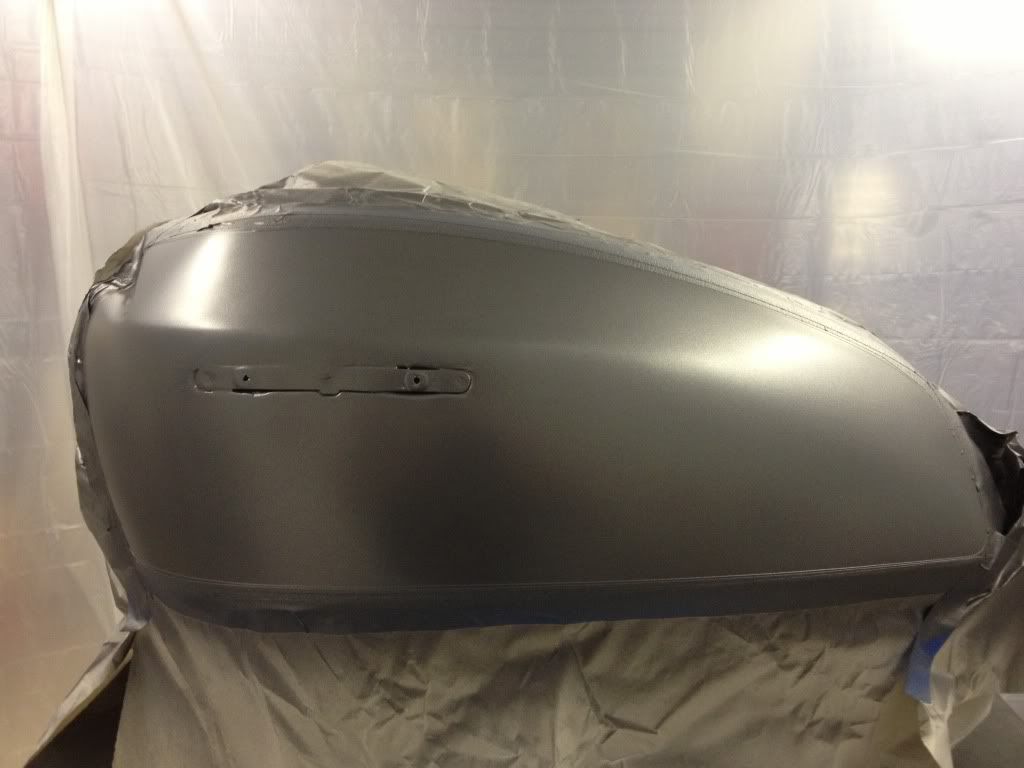 I let it dry about an hour and then demasked it:
I then masked off that section to get ready to paint the other:
I won't bore everyone with the masking but here is what I ended up with:
I have a couple of bad spots but I'm not to worried about those as I still have to put a white line where the two colors meet. Here are some shots: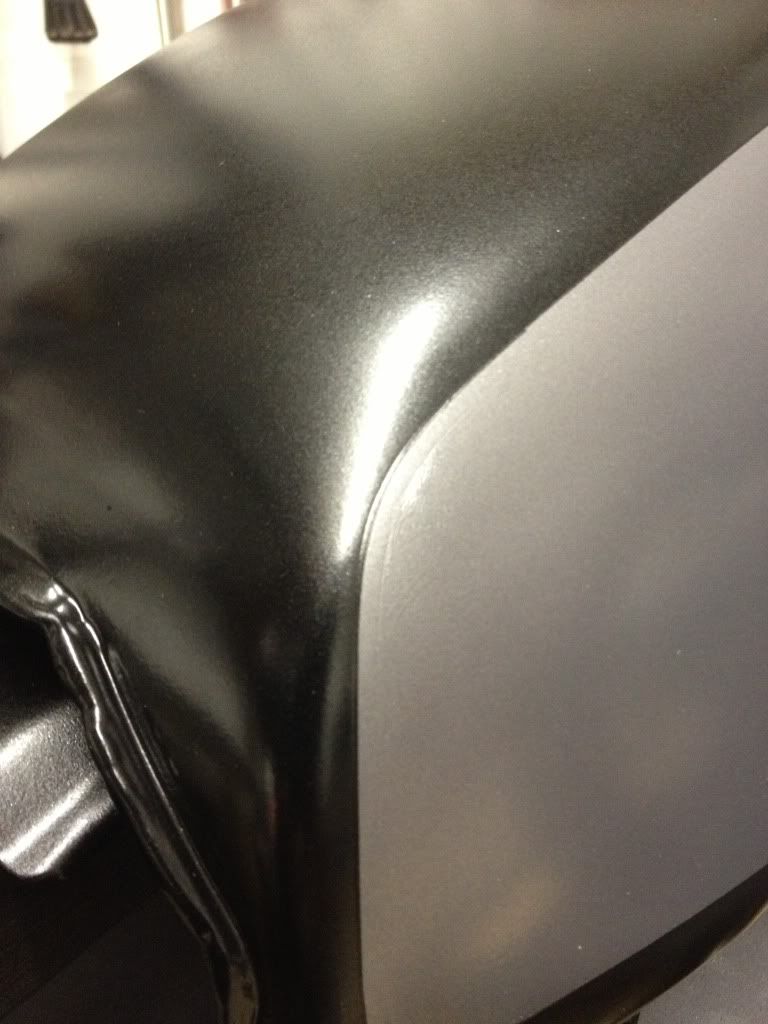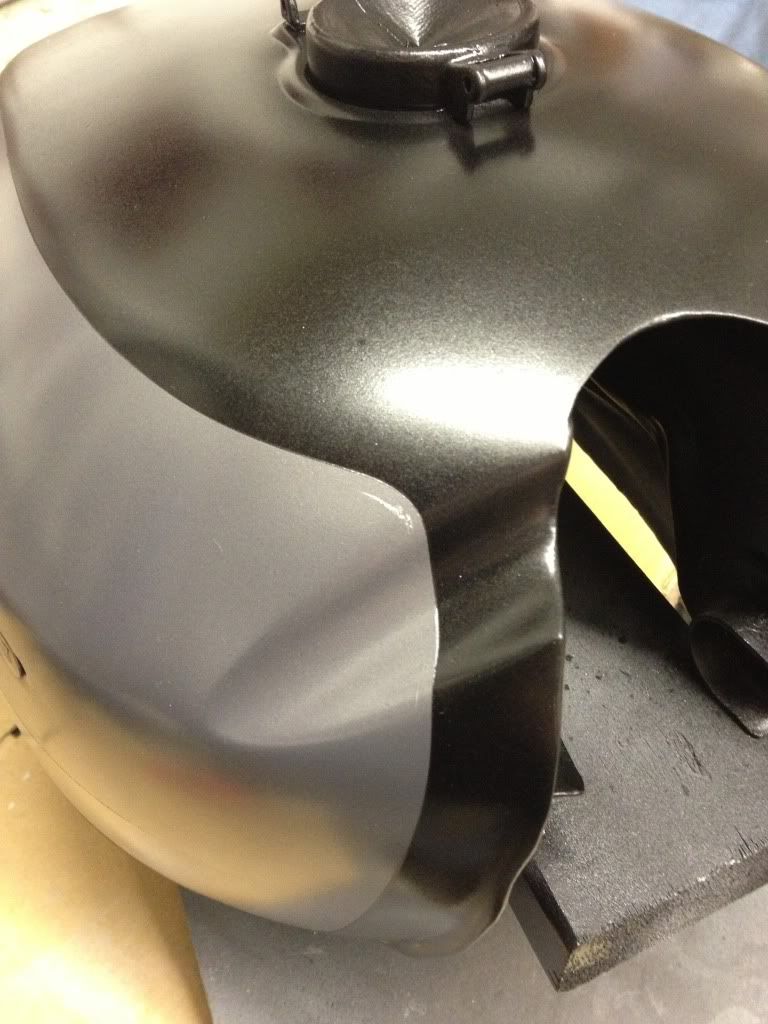 The headlight bucket turned out good. I actually painted and clear coated this so It's all set.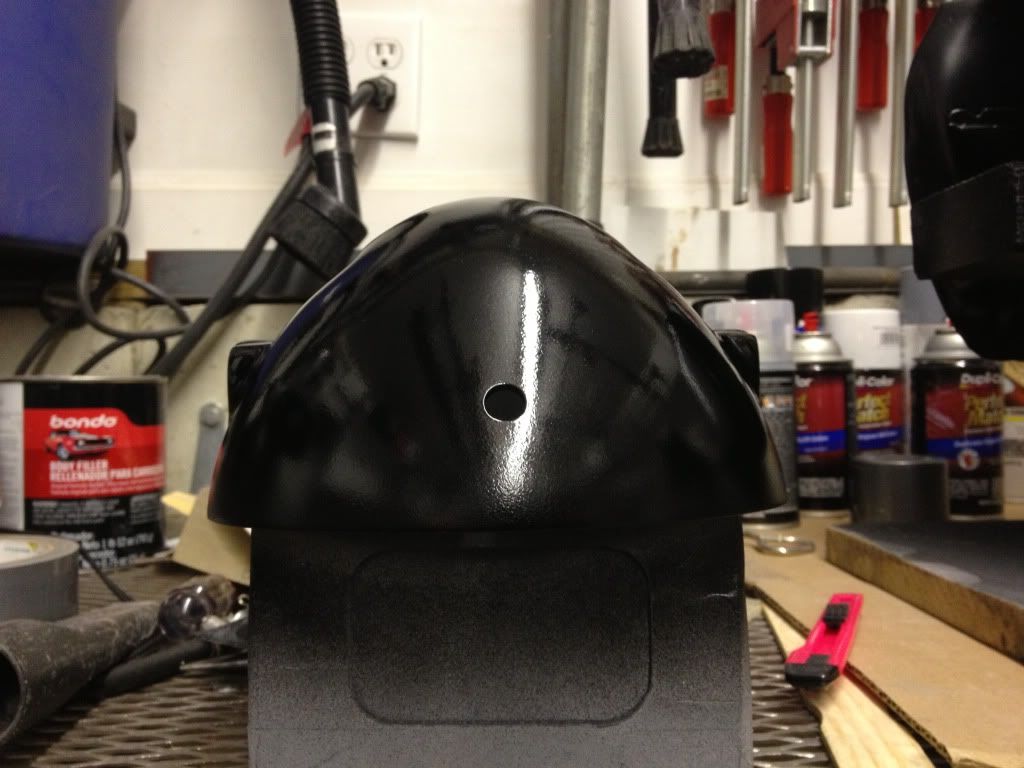 Since it started to rain as I was getting finished I can't show the true colors of these till we get some sun. Both colors on the tank are metalic and the headlight bucket is the same as the black on the tank. Once the tank dries for a couple of days I'm going to wetsand before I put the clear on not to mention I still need to pinstrip the white on between the two colors.
Let me know what you guys think.