If you didnt see my info thread i just recently picked up a 74' and a 76' Suzuki GT250 from two different owners. I hope to take a little from both and end up with one kick ass bike for to and from work and around town. I have been ridding or racing motorcycles in way or another for about the past 17 years. But this is my first stab at a full custom vintage ride.
This is how they started...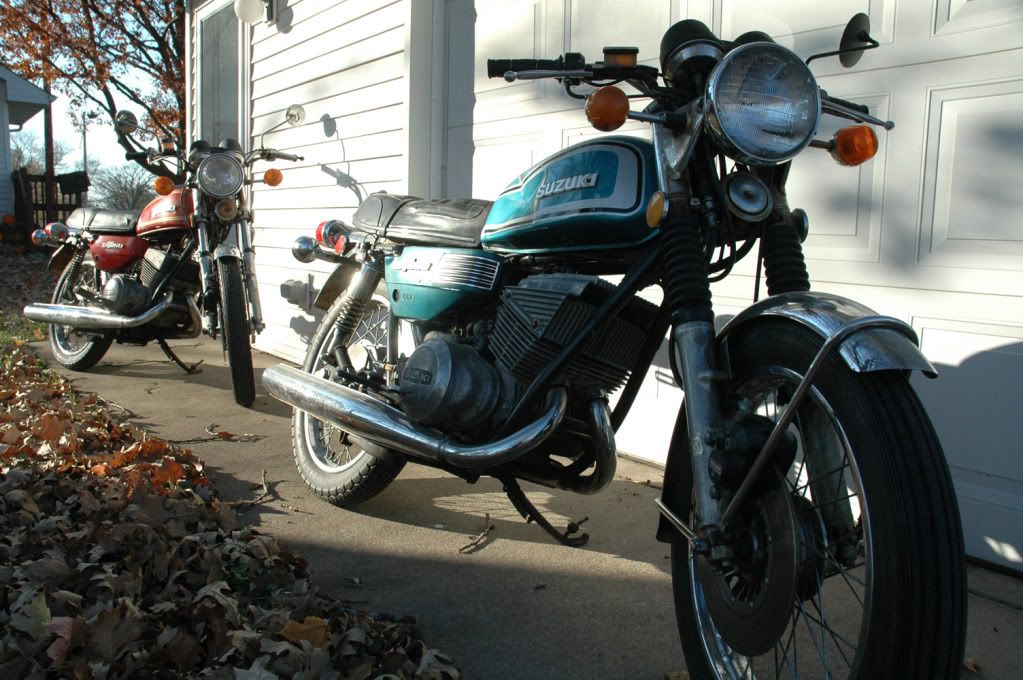 The 74' This one is the frame donor since it has a title. It ran and rode ok, but something was going bad in the tranny.
The 76' No title, but only 1,700 miles. This one is the engine donor. Ran and rode real good. Actually had a noticeable "on the pipe" feel.
This is the stage i am at now after working on them for a few weeks. Took a bunch of crap off and did a quick mock up with the new clip ons i got in the mail. Mostly to visually see what ideas i have been throwing around in my head for the past month or so.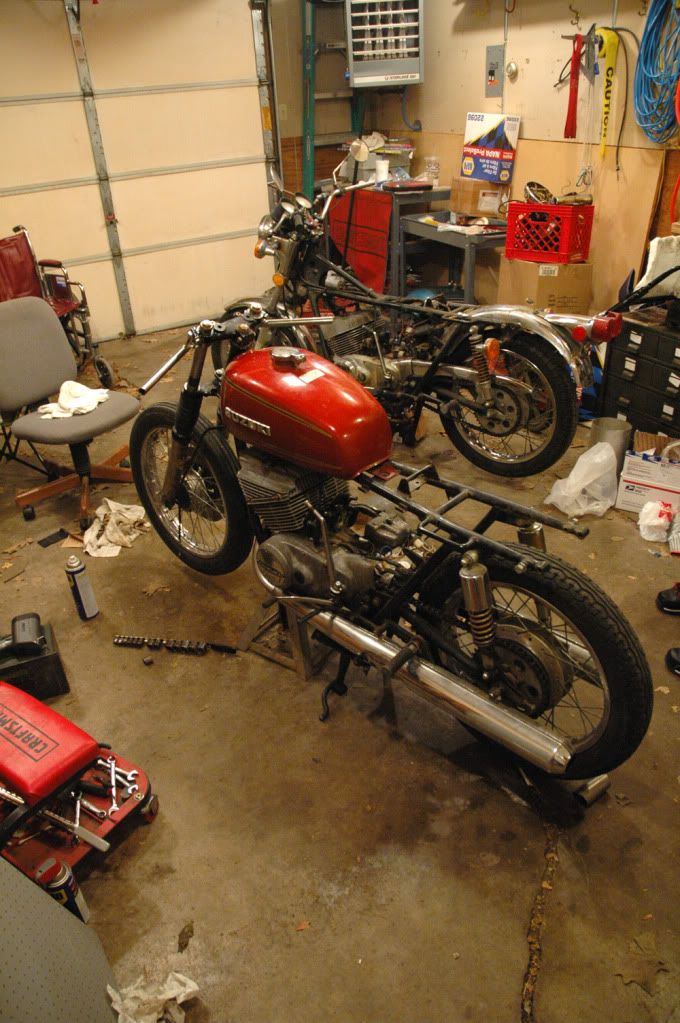 And the parts counter. I got smart before i started and decided i need to be a bit organized when taking two bikes apart at once.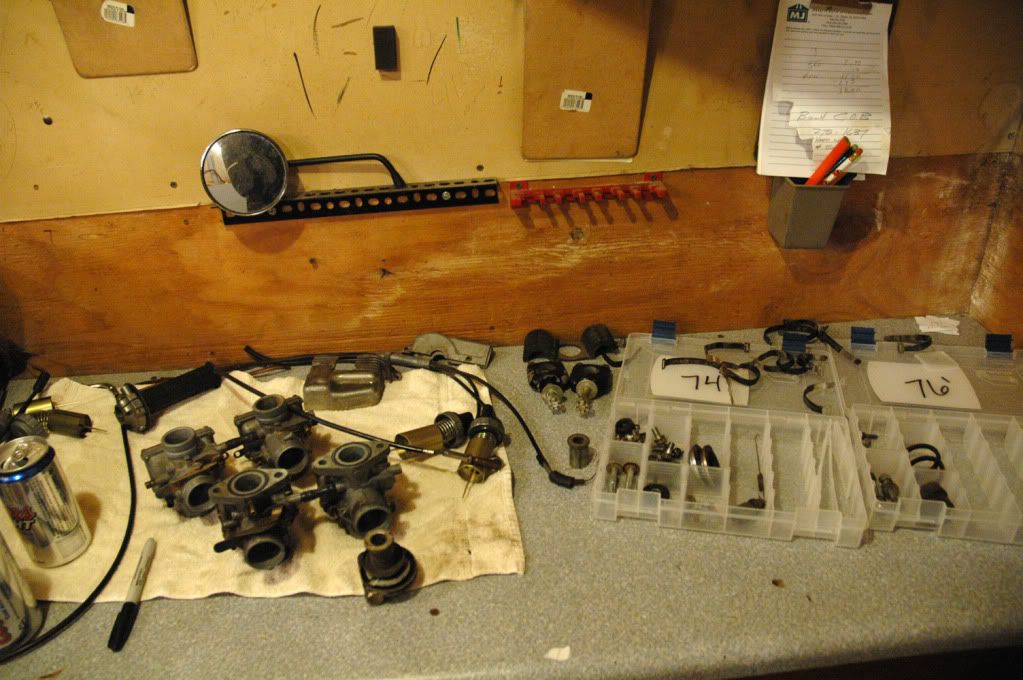 The next thing on my list is to try and figure out a oil tank/battery box combo of some sort. I want to try and hide as much as i can and leave a lot of negative space in the frame.