In a blind world, The one eyed man is King!
Found a sweet CL find last month. The guy called about 10:30 Sunday Morning "Come on over, It runs alittle rough but hell for 250 bucks what would you expect".
So, I'm game for a winter project 1979 CB750K DOHC. Let the girl know I'd be back in awhile and that I was gonna go and buy a new bike. WHAT! she say's and I said ya I'll be back a little while later. Bye.
Didn't tell her it a 250 dollar beater.
Met up with Mel and took a look. Seem's like a fair deal. Runs rough but it starts and the tires hold air, lol!
Handed over the cash and loaded it up with his fork lift.
Here's the pics from the back of my PU.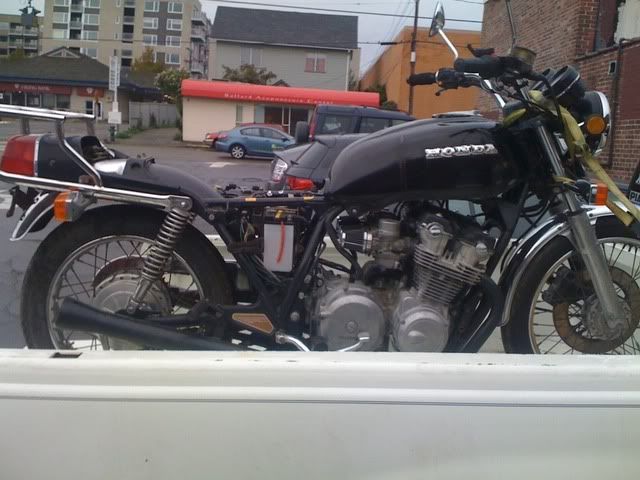 I got it unloaded and pulled the carbs. Not to bad really alittle shellac and some plugged ports but all in all ok. The float levels were all outta wack. No wonder he couldn't get it to run right. The accel. pump ports were plugged also.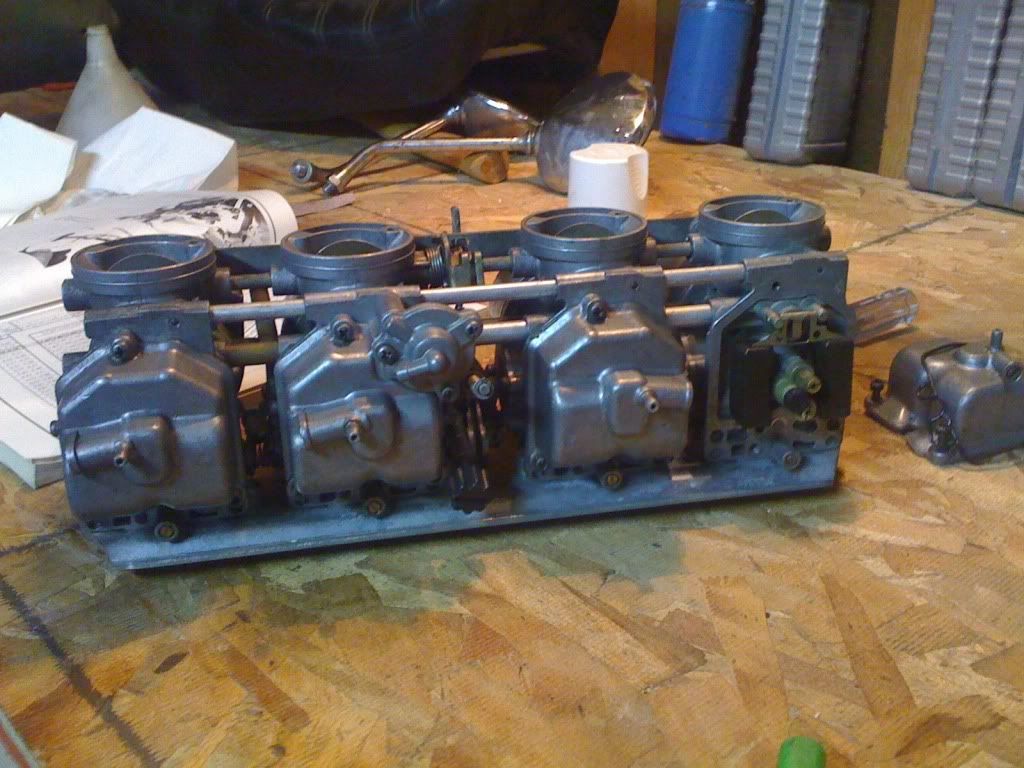 Pulled the choke out and spun it over. VROOOOOM VROOOOM. HOT SHIT IT'S ALIVE!!!!
No blue smoke but running lean. The idle wont drop for a few seconds.
The PO told me he could hear a rattle on decel. and so did I.
Pulled the valve cover to find this...sorry the pic sucks but you can see where the cam chain has been slapping on the cover.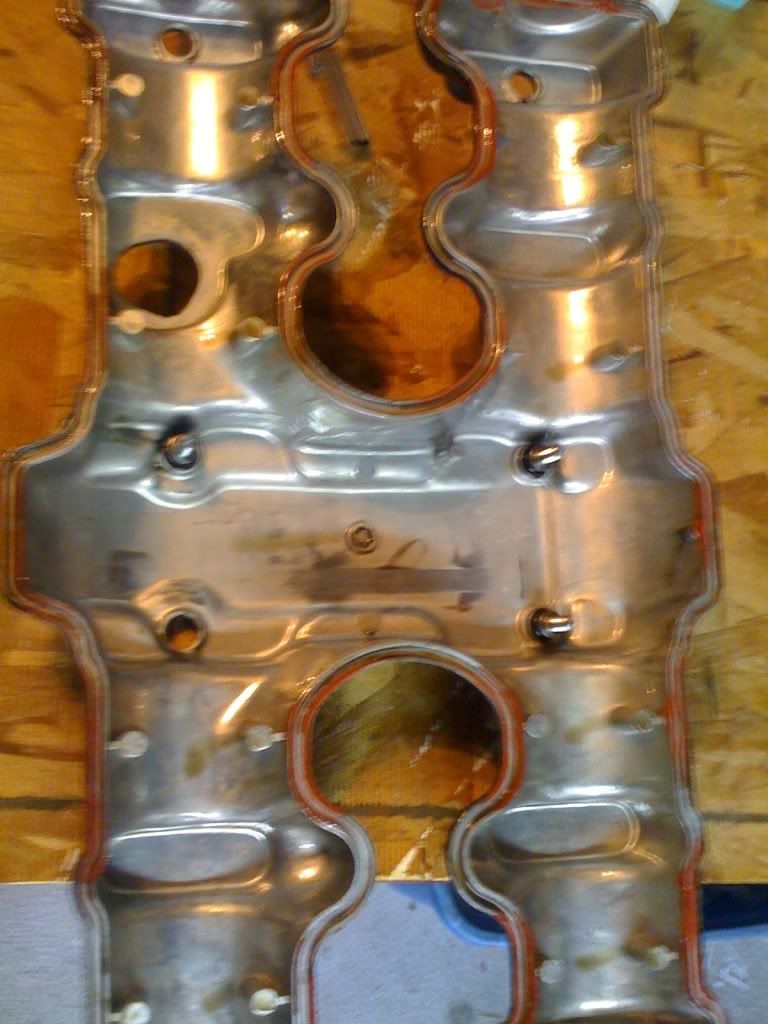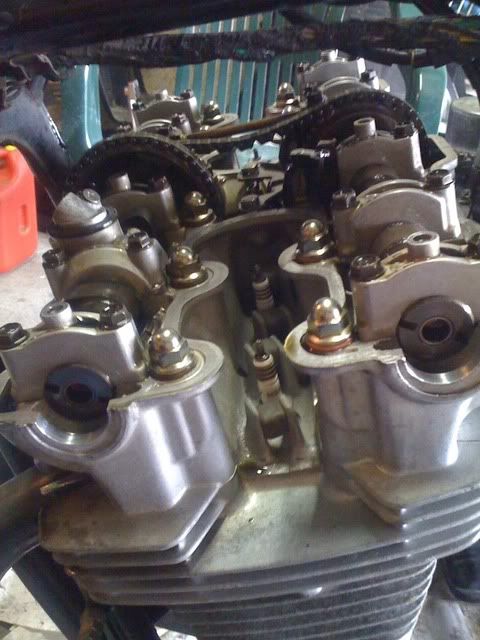 This is whats left of the cam guide. I found it in the pan.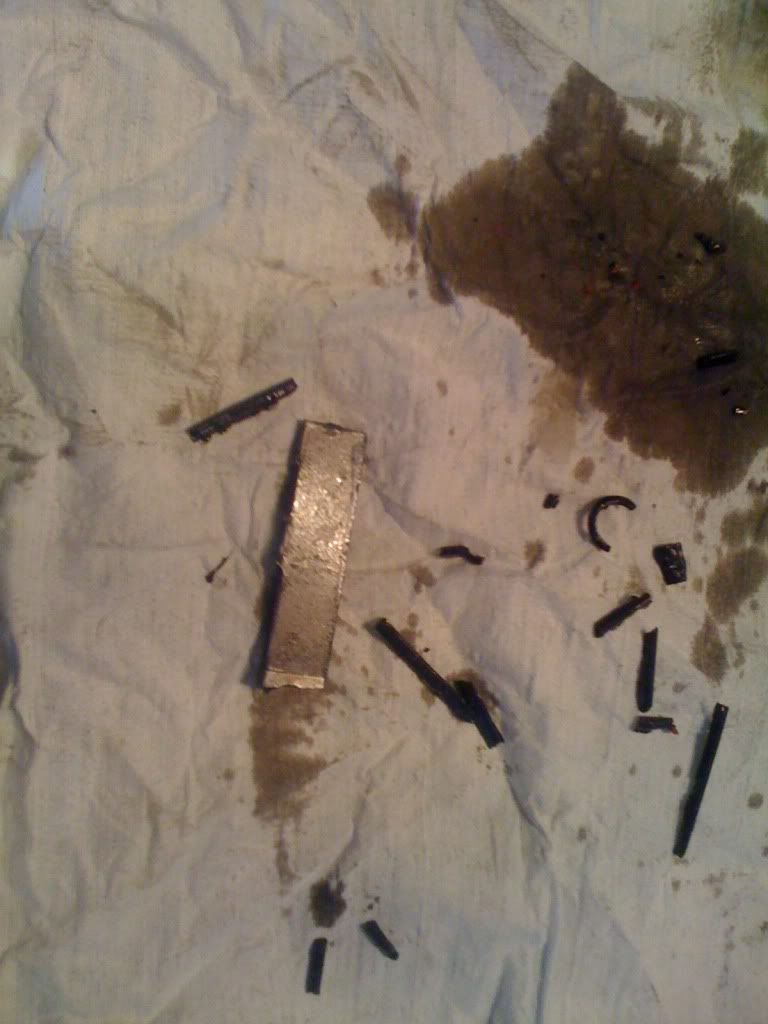 After finding the chunk of guide in the pan I figured I should at least rinse the poor old girl out. Took a gallon of clean #2 diesel fuel, and ran it down the cam shute. Did this several times till it ran out clean and I was happy with it. I buttoned up the bottom end and changed the filter.
Got a new/old cam chain guide of ebay and installed.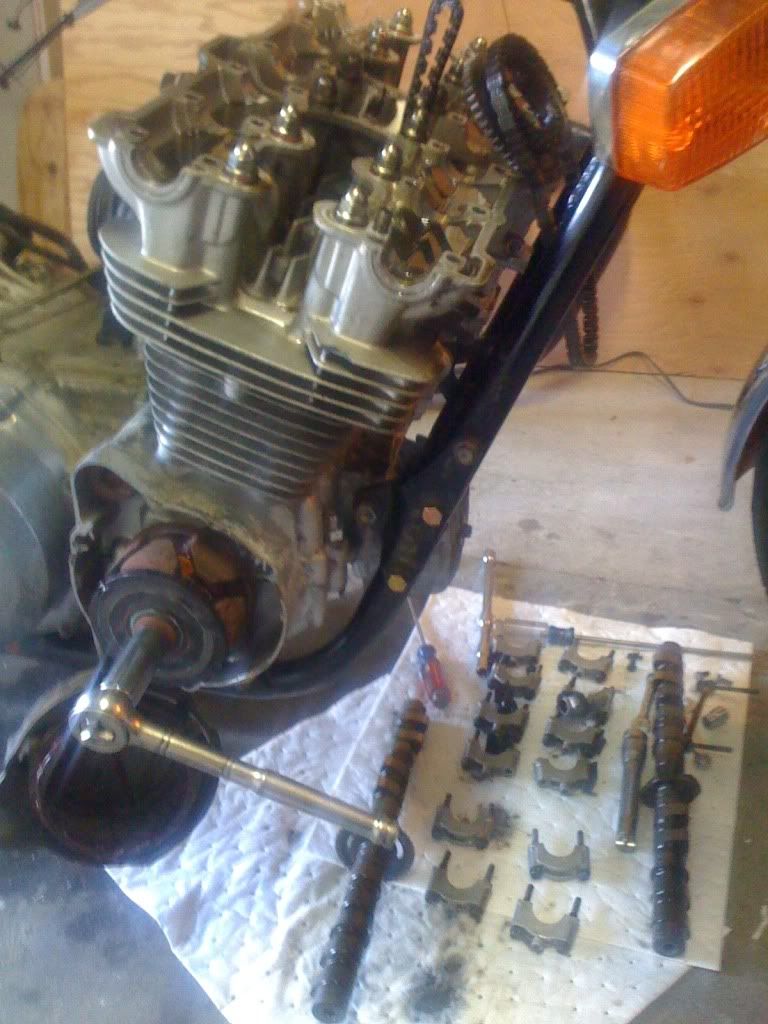 Found the root cause of the failure. The tensioner broke.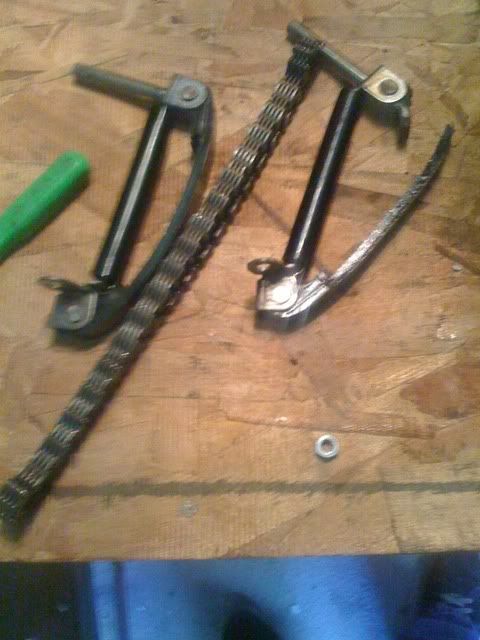 Reassm. all the cam shit, what a PIA but it was what it was. Hooked up the carbs. tank, and exhaust. Filled with some 92 octane , pushed it outside the garage (if it catches fire), and rolled it over. No choke and it fired up. Gab helmet and took it around the block. Trans all works good so it's time to take it down. Here it is in all it's glory!