Keep er' Between the Ditches
DTT SUPPORTER
DTT BOTM WINNER
So, a while back I started on an xr600 based hardtail bobber. After thoroughly looking over the frame and power plant, I decided to go a bit of a different direction. The xr600 threw up a few challenges that wasn't "worth it" to me to work past towards the end goal. The xr is a dry sump motor, oil in frame which could have been remedied with an oil bag, BUT I was planning to use the stock main frame. That moved me to the next issue of the rake angle being to steep, which would be harder than usual to change, due to the oil tank being in the backbone. Then, on top of that, I had to source and fiddle with dual carbs.
So enters the
1996 to present DR650
lump. It was chosen for (almost) all the reasons I didn't want to use the xr600 lump.
Pros:
- Still a big bore thumper
- Wet sump motor
- Single Carb
- Large amounts of aftermarket
Cons:
-Electric start only with no ability to add a kicker
I was on the search for a while when Mr.E sent me a link to a DR650 engine for sale "over the mountain" from him in North Carolina. I struck a deal with the seller and E delivered it and a few other DR650 parts to me at Mid Ohio. The story goes that the bike lost spark and so the seller parted it out. I found another guy locally that had a DR650 that lost 3rd gear and so he was parting that bike out. I purchased a boat load of parts off of him, but most importantly a complete ignition, wire harness and c.d.i unit.
Also included was pretty much the entire engine minus the guts and cases (i.e. head, cylinder and case covers) which will come into play in a future post.
The plan is simple, A bare bones, no frills thumper powered hard tail bobber with a short rake, Shouldered spoked 18/19 rims on an xs rear hub and a 2ls Titan front drum. And as the title states, I want to use as many bits that I have laying around as possible to finish this bike.
I will be building the frame from scratch, using a titled KZ550 ltd neck tube that I've got kicking around. The plan right now is also to build a set of girder forks from scratch. I spent a few years building custom roll cages for pulling tractors and one Baja truck. I'm thinking this will be a good way to knock the rust off and hone my skills back in on tubing fabrication and welding.
I've had this frame jig built for a while now, and I'm excited to try to use it to build a complete frame.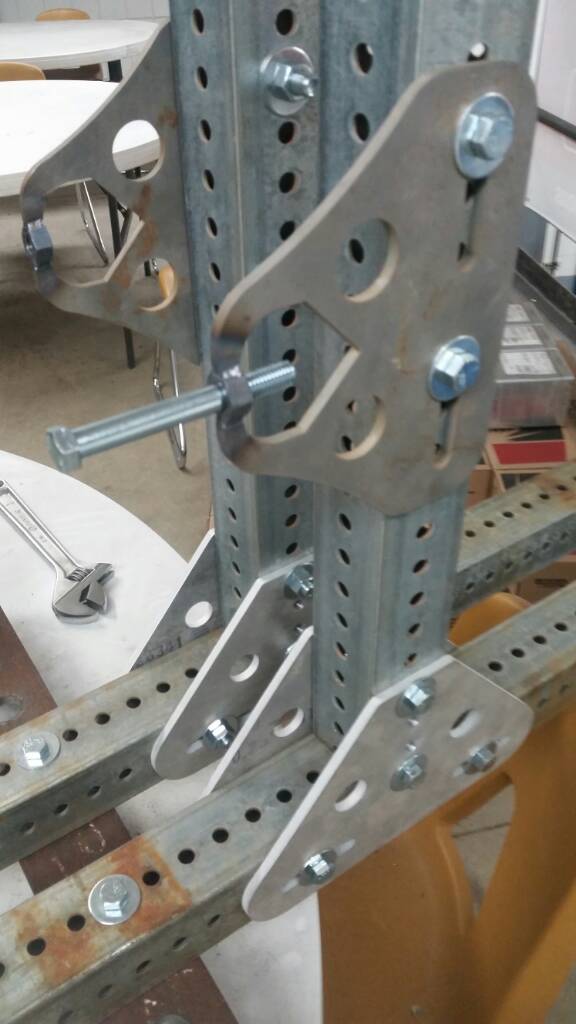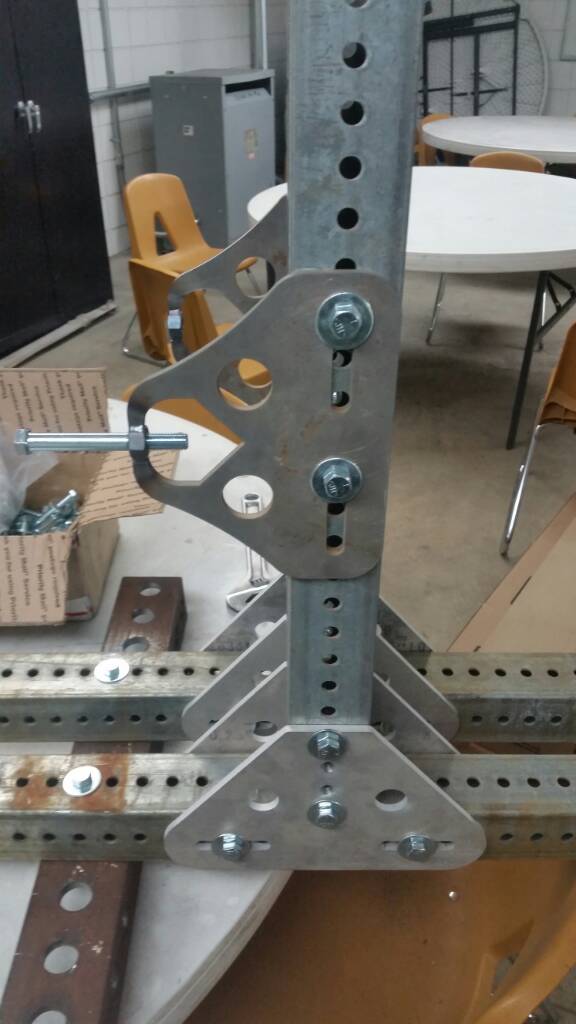 And below is a picture of my inspiration bike. I love so much about it. Low and Lean with a short rake, minimal and a high tunnel wassel tank. It even has (pretty much) the same wheel combo I plan to run. If I can hit the proportions of this bike, ill be happy.
Anyways, cheers and enjoy another stupid project from Hurcos (new) garage.