I picked up a Honda CB125s a little over a year ago. Its been sitting under the porch in a tarp for awhile so i figured it was time to dive into the motor and get this thing together. The motor had a good amount of dirt and some oxidation. Cell phone pics cause i dont work on my bike in a photo studio.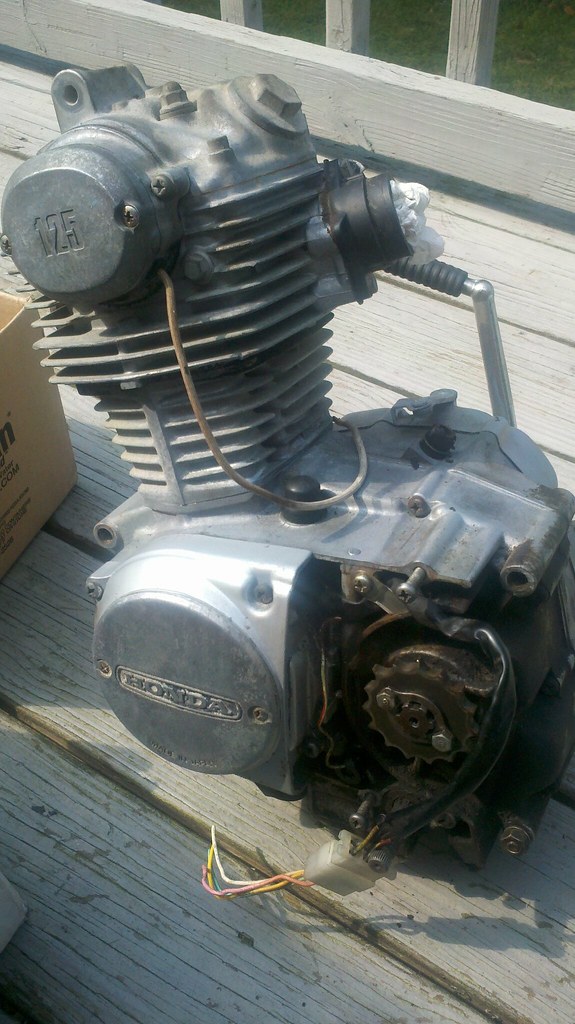 Took the head off to see how the insides are. Piston has a good amount of carbon build up on top but no visible damage.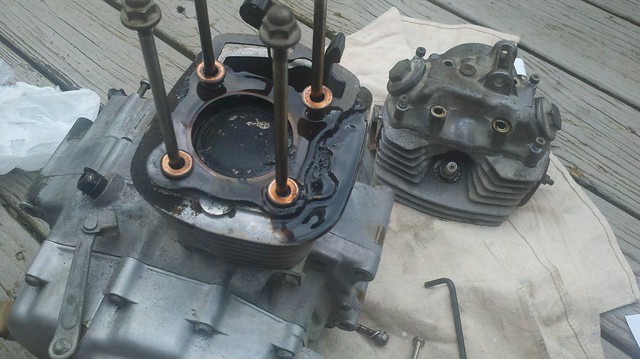 Then came off the cylinder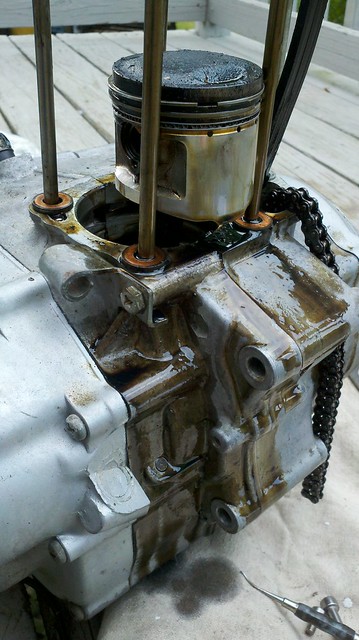 Combustion chamber is coated in carbon.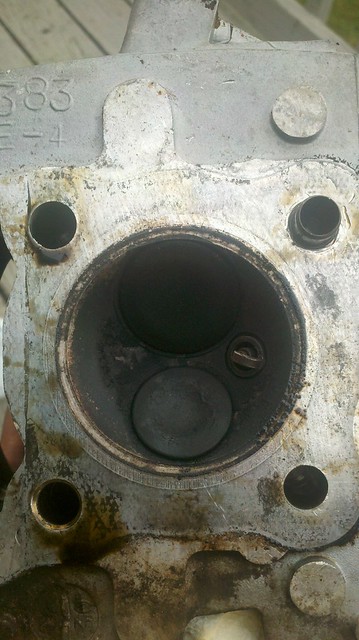 I cleaned it up some today. used brass brushes to clean out the fins and get all the oxidation/dirt off the head. Head still needs some porting/polishing work.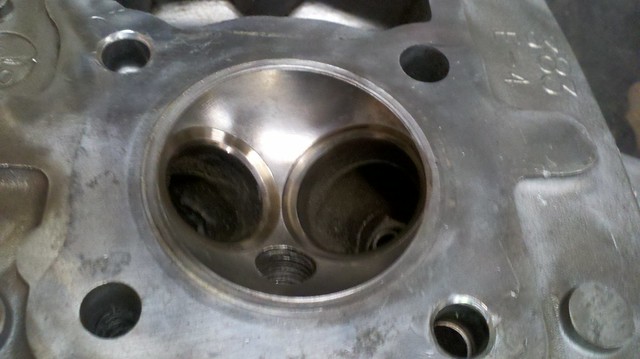 I do have one question. I have yet to get a manual to know the answer so i was wondering if someone could tell me if i can replace this seal without splitting the case? I think it leaks oil here.
Also:
Are there bolt kits for this engine?