I have been lurking in here for a while and I have decided now is as good a time as any to start this build log. I picked this bike up from a moto junkyard for $150 2 weeks ago!!
Project goals:
2006 GSXR Front end swap with an 08 Harley Narrow Glide 19" wheel
Mono - shock in the rear
GS850 Piston swap...bought some .5mm over size GS850 pistons which will result in a 383!!
miscellaneous awesome customness!!
It is for the most part, everything that I wanted to start with so I am happy!
I had it for a few days and wasn't able to touch it until the weekend, it was killing me! But when I did get the time to finally take her apart, it only took an hour!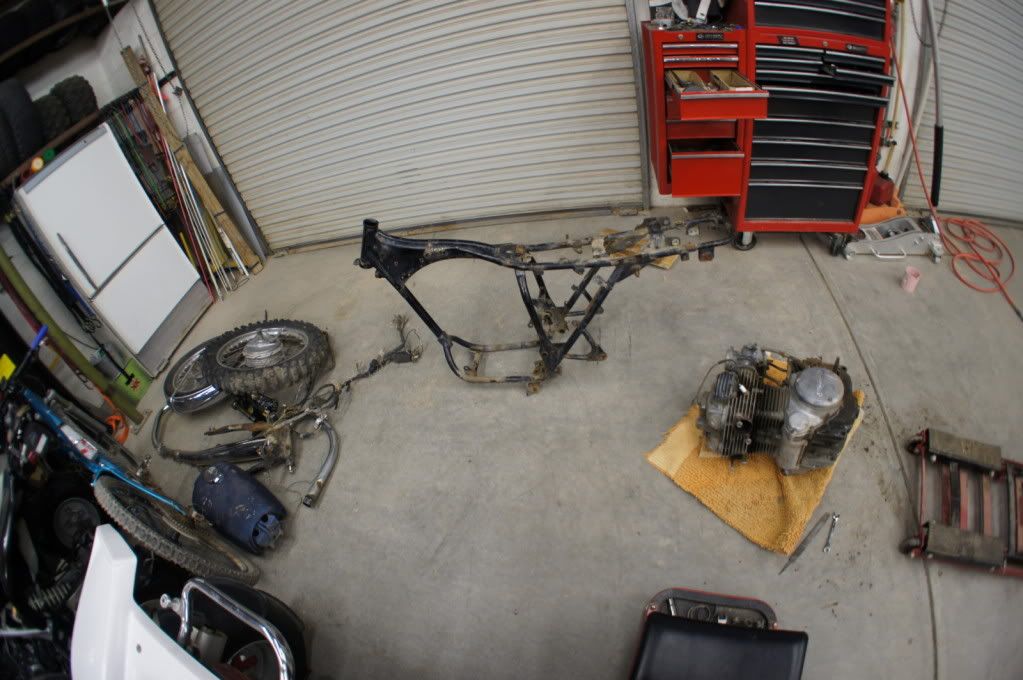 And started the engine teardown the day after:
And some cleaning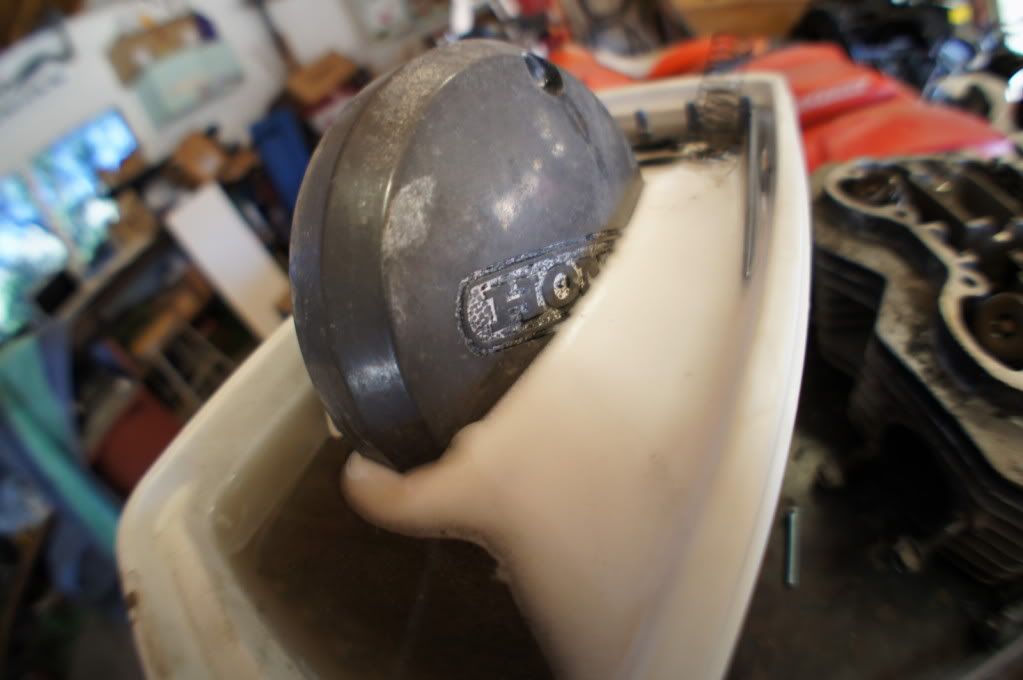 Found some issues...it looks like the cam got hungry and started eating the head :-\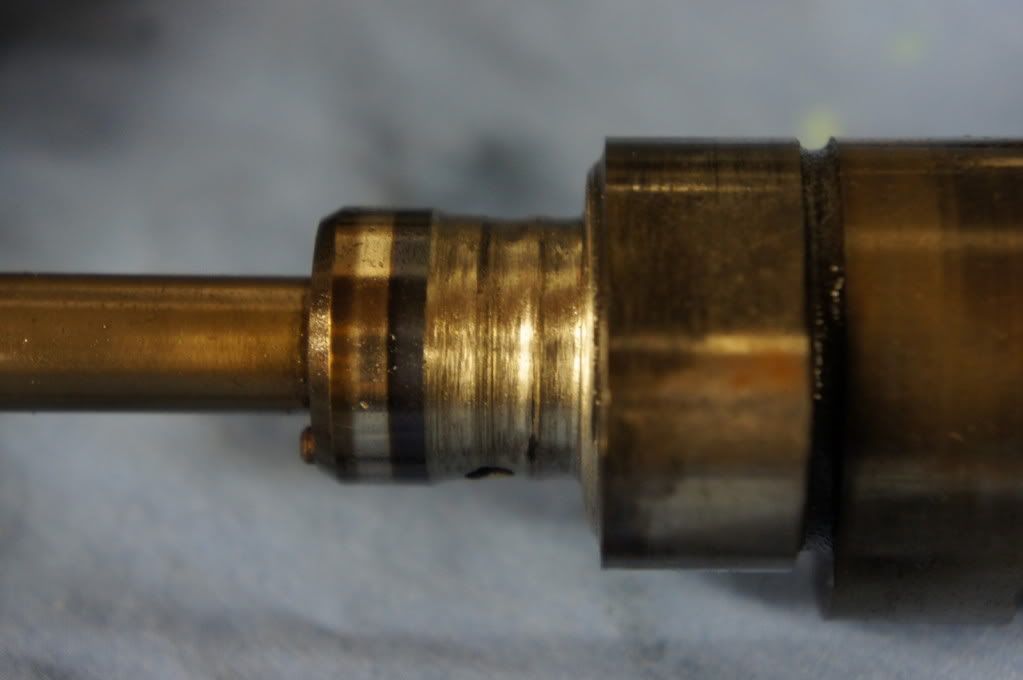 A new head is on the way and should be here soon.
Started cleaning up the GSXR front end,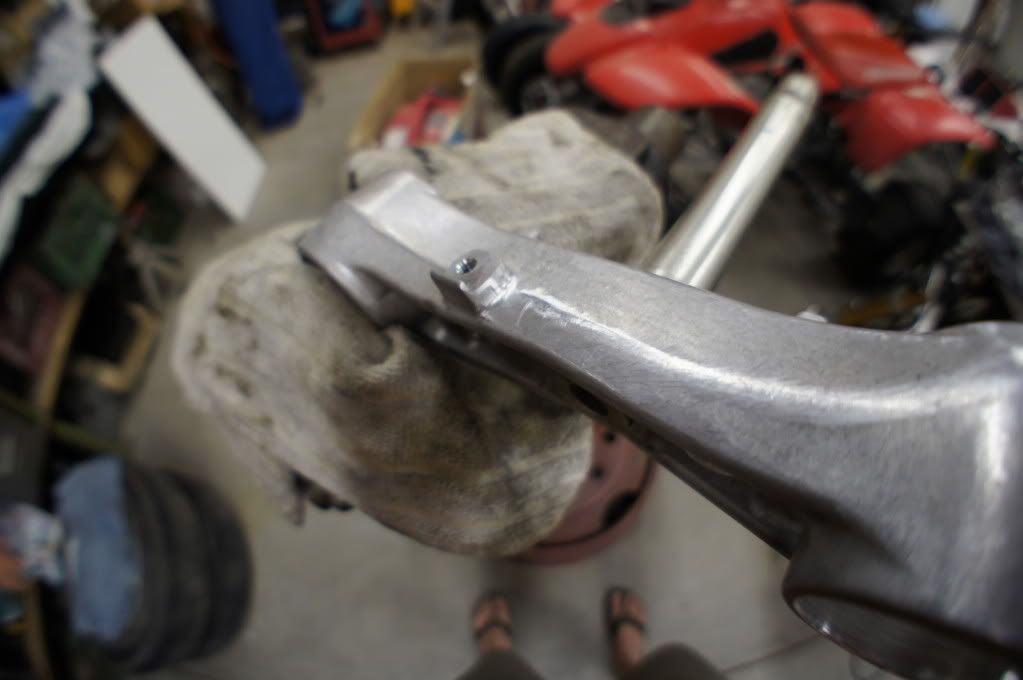 Oven cleaner loves anodizing!
Redrilling the 2001 GSXR 1000 rotors:
Bigger diameter holds the ID of the GSXR rotor, smaller diameter holds the harley rotor
GSXR rotor centered on (already drilled)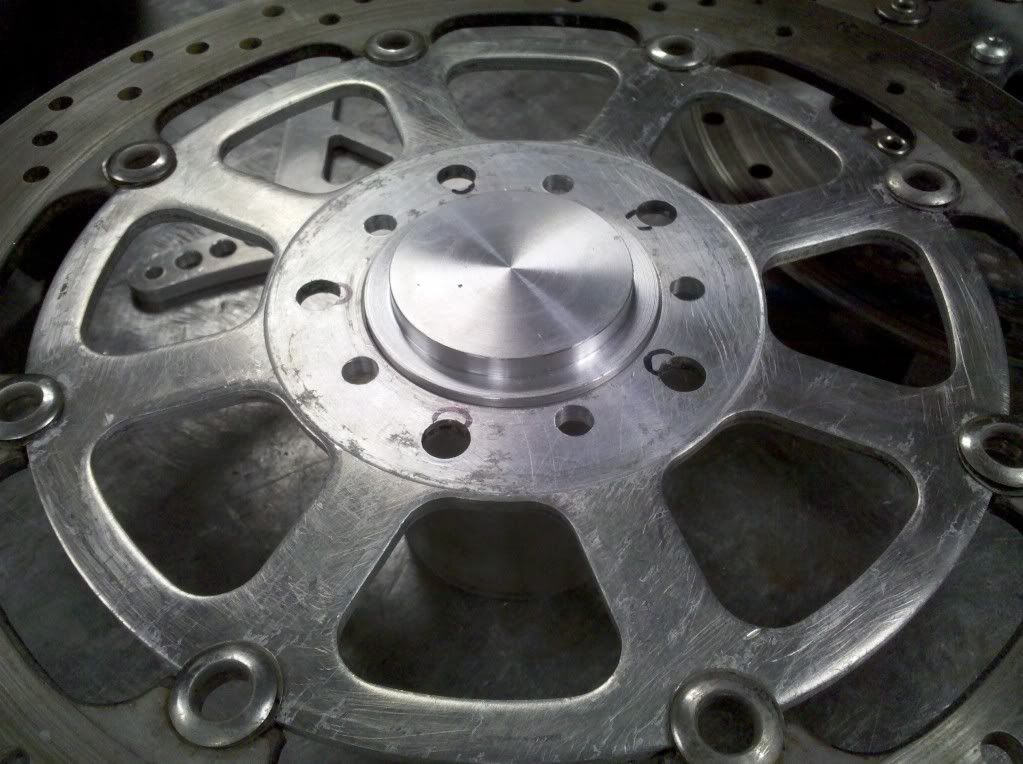 Harley rotor on top of GSXR rotor, centered.
Insert center punch, BANG BANG BANG BANG BANG! Then drill 5 holes, repeat for other rotor and new bolt pattern all done
Figured out the 06 GSXR front end uses 310 mm rotors and the 01 GSXR 1000 rotors are 320...So I could either machine the rotors down or build spacers, I opted for the spacers so that if they didnt work I could have options.
Here are the little guys, with a 6mm lift and the original little one next to it.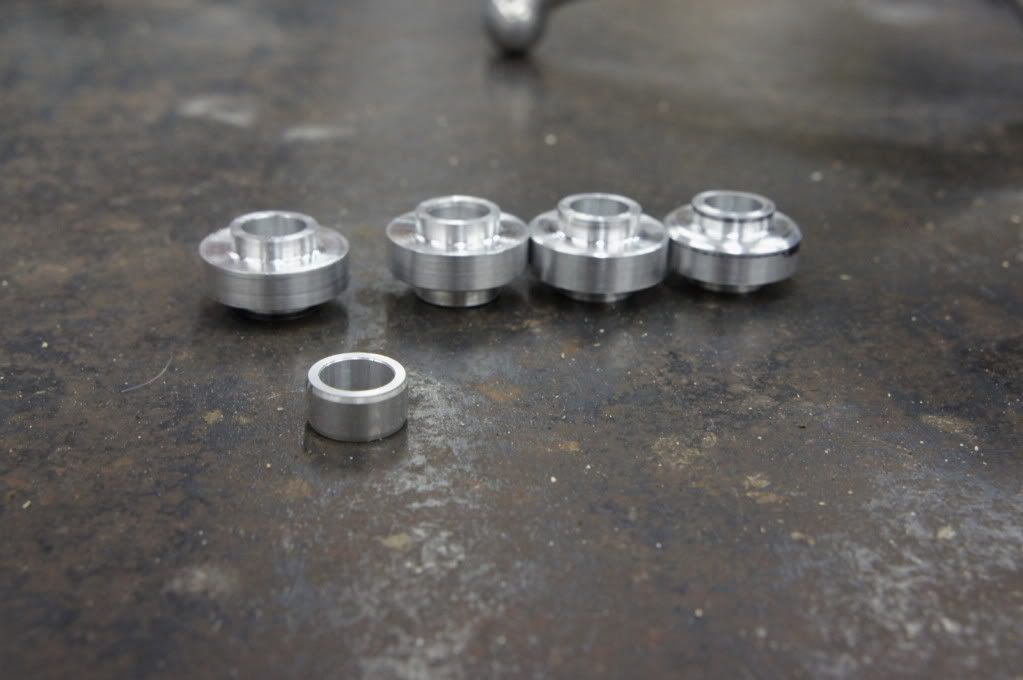 The recess in the forks:
Installed and perfect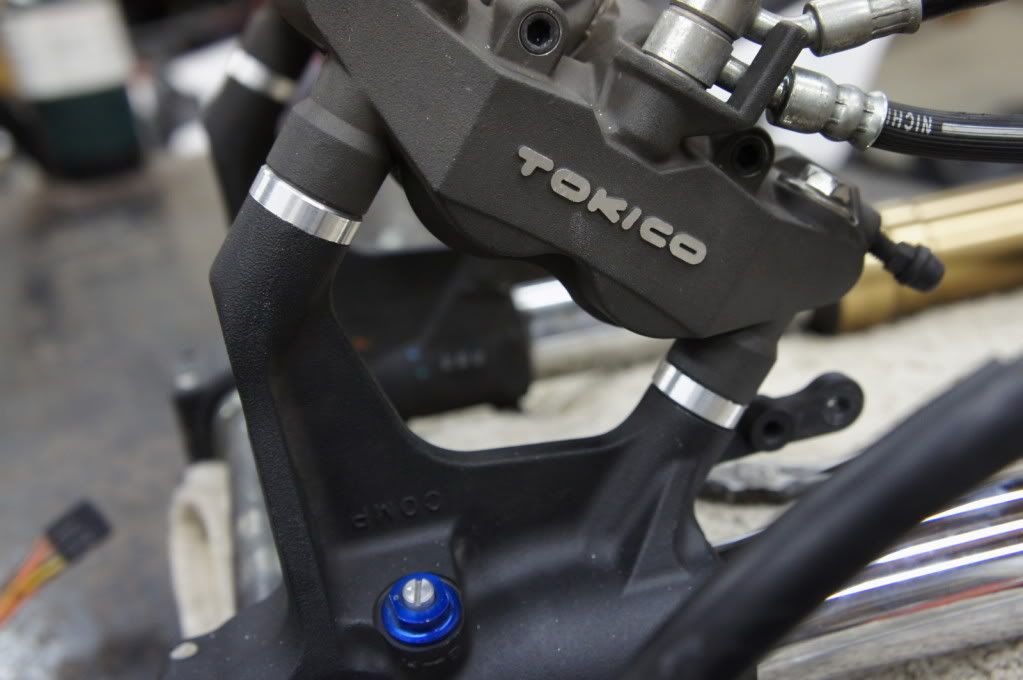 I machined them a little too "perfect" (read: too tight) and had to file the diameter on a few of them down to size to fit, but they fit and clear the rotors perfectly.
WE HAVE CLEARANCE CLARENCE!!
(Pre-new drilling and spacing)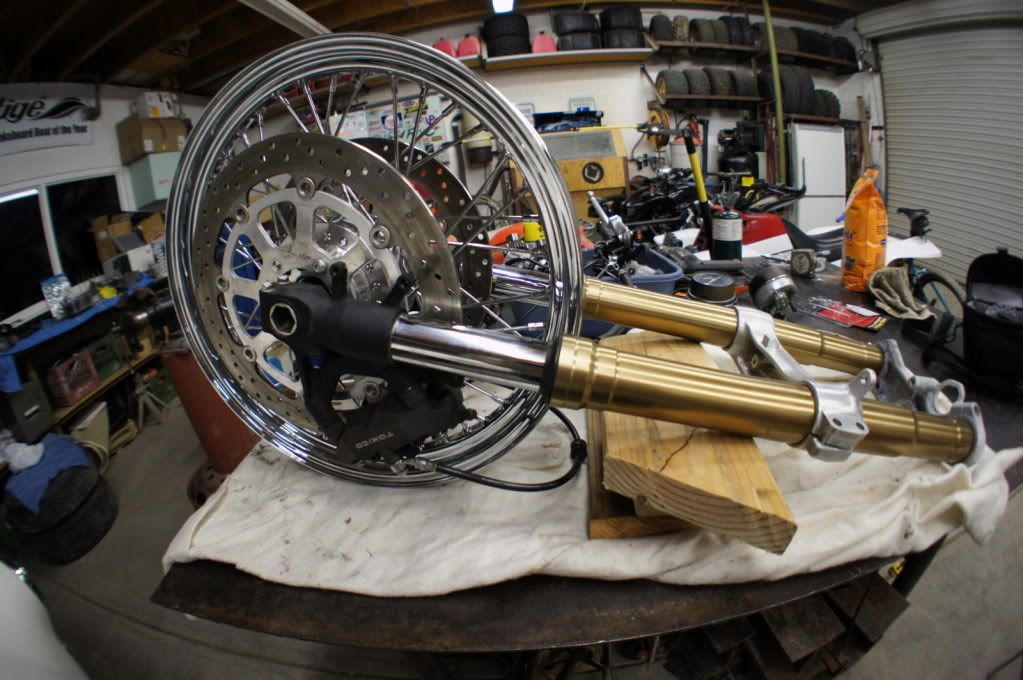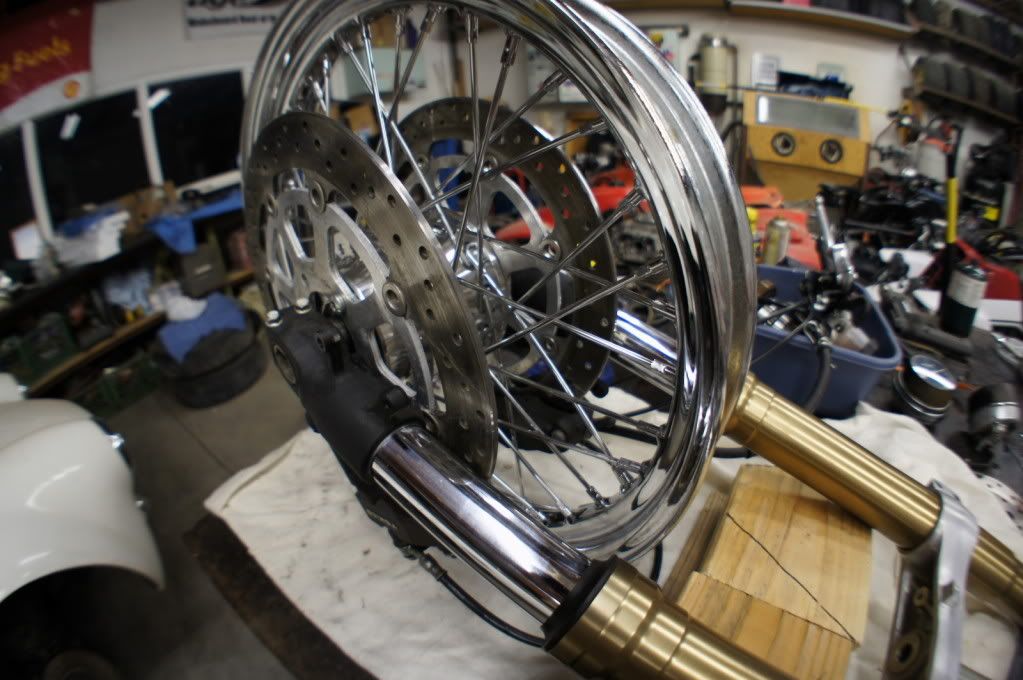 Started chopping the frame yesterday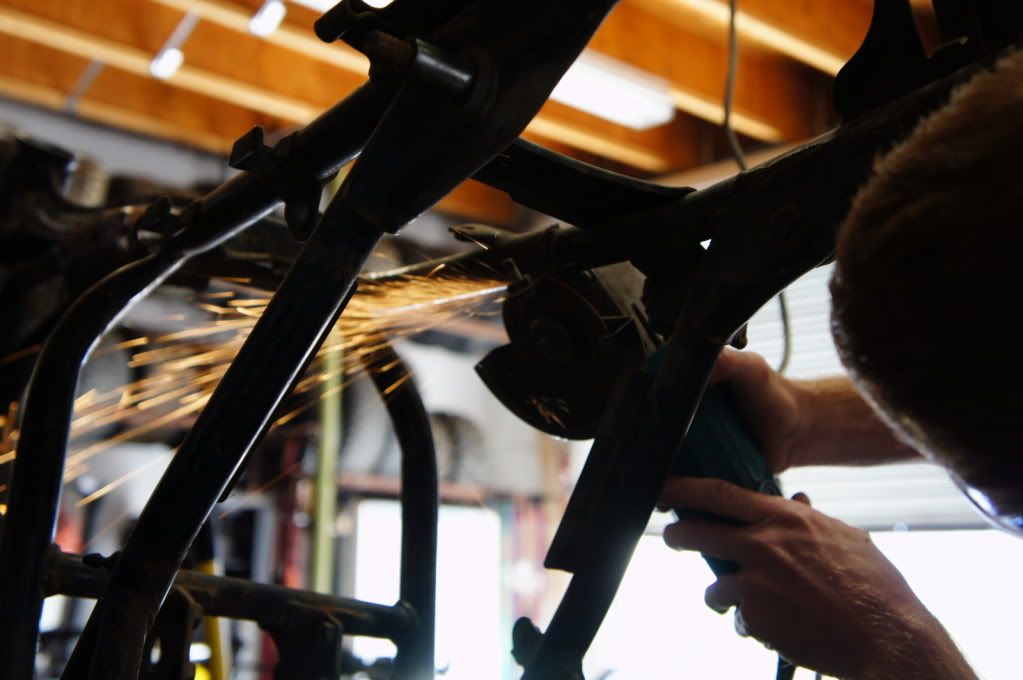 AAAAANNNNDDD....CHOP!
First stage of chopping/ prelim grinding done: