Hi everyone, Newbie checking in. Just though to share my project with the DTT collective as I am keen to gain knowledge and critique from those what do this better than what I does.
My name is Colin,I'm 56 and live in UK nr Oxford. I run my own business as well as paint and decorate for a living. I am into classic VW aircooled vehicles, attend VW events with my club buddies and live with meJoolia and 3x cats.
So, I've owned a perfectly stock Honda CBX550 since the mid 90's and rode it for over a year as my daily. It came to me with a Givi top box and rode nicely once I stuck a Bridgestone tyre on the front. The shonky Shinko on the rear never inspired confidence but at the time I was on a very limited budget to it stayed. It last ran on the road in 2003 when I moved house and rode it there.
Fast forward to 2014 and I had a hankering to throw a leg over it again. I never got rid and I always liked to say I have a bike haha!
Now, what to do with a 27K running bike that looks dated, had no special interest, not a collectors piece and not worth much....hmmmm?? I'd began to notice an undercurrent within the biking scene that didn't apply to modern sports bikes, or neither streetfighters....brat bikes were out n about. I liked the look and ethics and, as much as I don't want a beard, I liked the rebellious side to modifying a bike along retro lines with a modern take on certain aspects of the build.
This was how my Brat on a Budget project was born.
Here's it as was:
an early influencer...
..a bit dusty, but all there.
Now I should've started it, but I know this trusty old Honda runs just fine so a got right into the breakdown.
That's a mocked up seat to give me an idea it was going to look right....it looks right ;-)
Got to tidy this mess up...
The usual bucket of grubby parts to clean....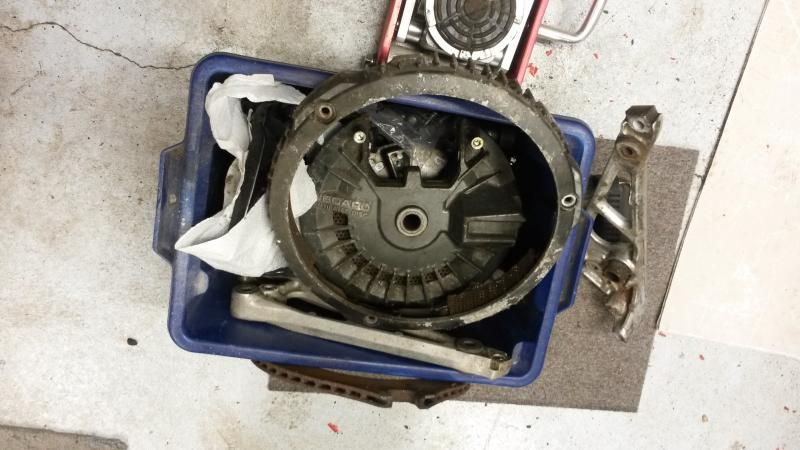 ...some of the grubby parts cleaned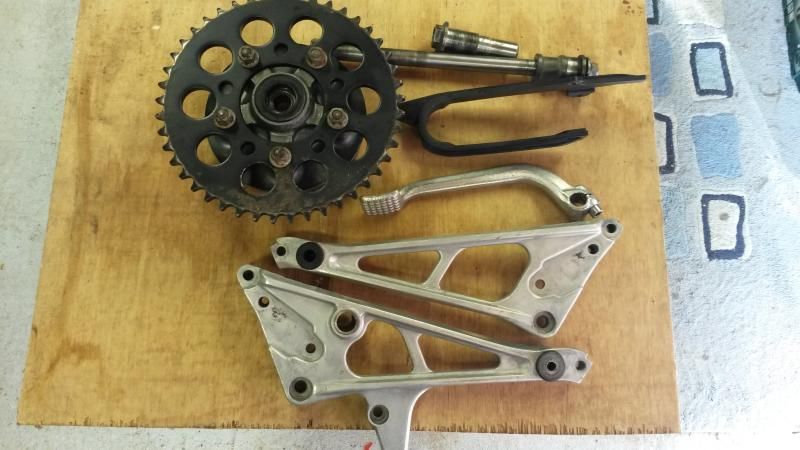 More to follow....