Battery issues all pointed at two duff chargers....so bought a new battery maintenance charger so trickle charge duties in the long term. Short term, it gave me a fully charged battery which span it over a treat.
No go initially, but a generous squirt of 'Start ya Bastard' soon had it firing/running.
Dah gud shit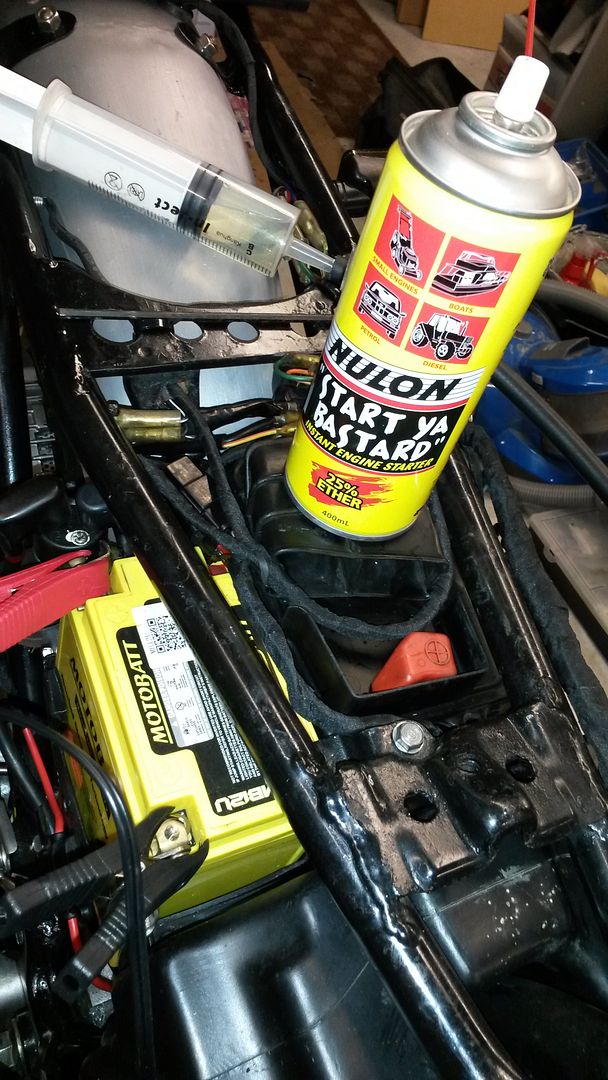 I don't have the tank on yet, so just the full carbs but it ran on the throttle for 15secs or so, long enough to know it's OK.
Exhaust is now on as well.....
My attempt at disguising the middle down pipes to make it look like a twin (from 30yds) failed haha!
Quite liking the silencer, it terminates at the hub spindle which is short enough (for now) at least.