You've been mostly-dead all day.
DTT BOTM WINNER
As some of you may know, I'm a teacher. For a while now, I've been pushing to diversify my courses with skills I've been holding on to, but never using for work. I was hired to teach Ceramics at my current school, which is something I've done at the college and high school level since 2006. Last year, I proposed a course or club to build a 1/2 scale cycle car. There are clubs around the US made up of enthusiasts who build and race cycle karts powered by a Honda GX200 engine. With our new Head of School, I finally got approval to start a club for this year and it will be offered as a class next year. And so begins Augusta Prep Motorsports and our first race car. It's my hope to begin this venture using the GX200 power plant, but eventually move up to something more roadworthy, like a CX500. If we stick to the rules of the regional clubs there will be a few specific restrictions:
A single seat ½ scale home built car, built to the following loose specifications:
Styling - 1920s and 1930s race cars, maximum pre WWII. Make it look good. Performance is secondary
Overall Maximum Length - 98", 2490mm
Overall Maximum Width - 40", 1020mm
Wheel Base - 66", 1675mm
Track - 38", 965mm
Chassis Frame Rails – 2 x 1"X3", 25mm x 75mm steel
Body Work – 1/4" (6mm) plywood and 3/4" (18mm) plywood Monocoque box, or metal work
Wheels and tyres – Honda 17"x 1 3/4", 177mm x 44.5mm
Minimum Weight – N/A
Maximum Weight - 250lbs, 113.6kg
Engine - 200cc, single cylinder 6.5 hp Honda OHV engine (GX200)
Engine Location – Rear
Drive - Comet TAV-30 (or similar) unit to one wheel only
Braking – Single rear wheel by mechanical disc. No front brakes allowed
Variation – Adjust all or any specifications above as required or desired
We're still in the voting stage of our design, but it's most likely going in the direction of this Richard Scaldwell Jap-powered GN Cycle Car: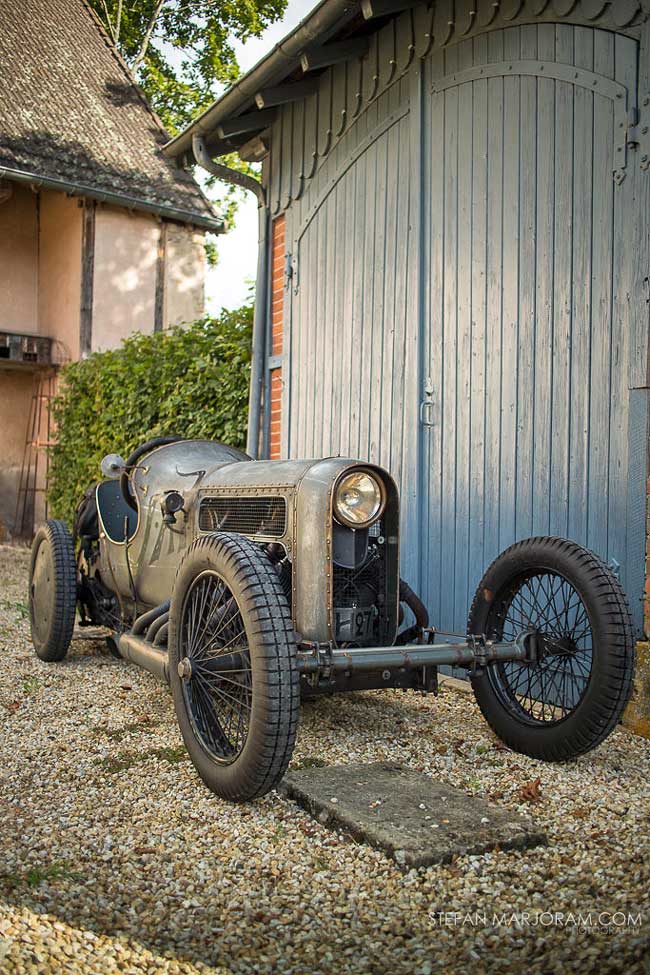 I have the GX engine at school and ready to go. At this point, I'm collecting and preparing parts to begin the build. We've been waiting for the end of the Robotics season, which just had its state finals.
We'll run kart steering and drive components. I pressed out the kart axles so I can run adapted 16mm motorcycle axles, which are pretty common. It will require a bearing change.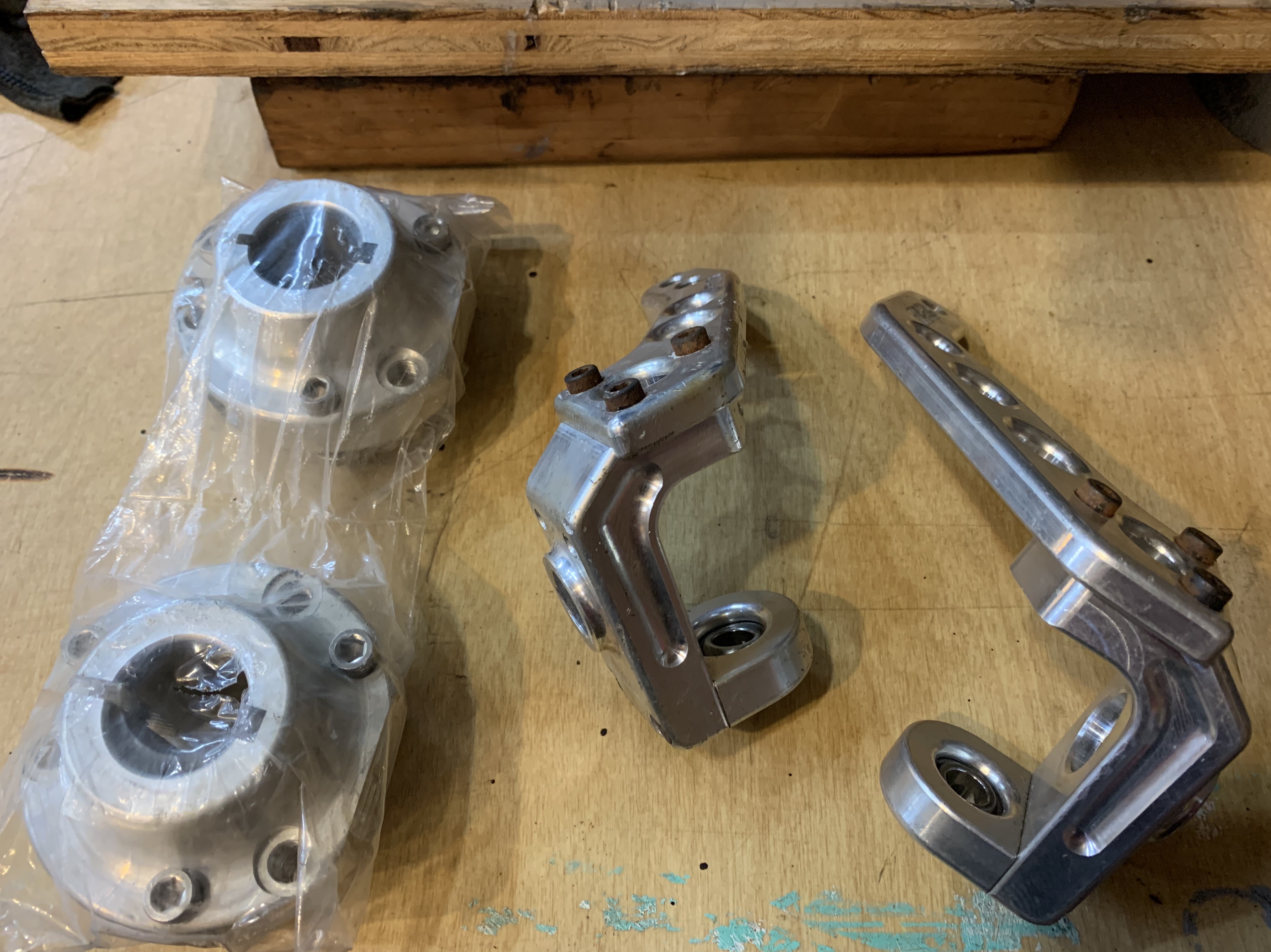 I collected a host of 17" wheels at Barber, with two being from a 185 Exciter and two unkown. The Exciter rear wheel is 16", but the hub matches one of the unknown hub diameters, so I'll swap the Exciter hub to one of the 17" rims.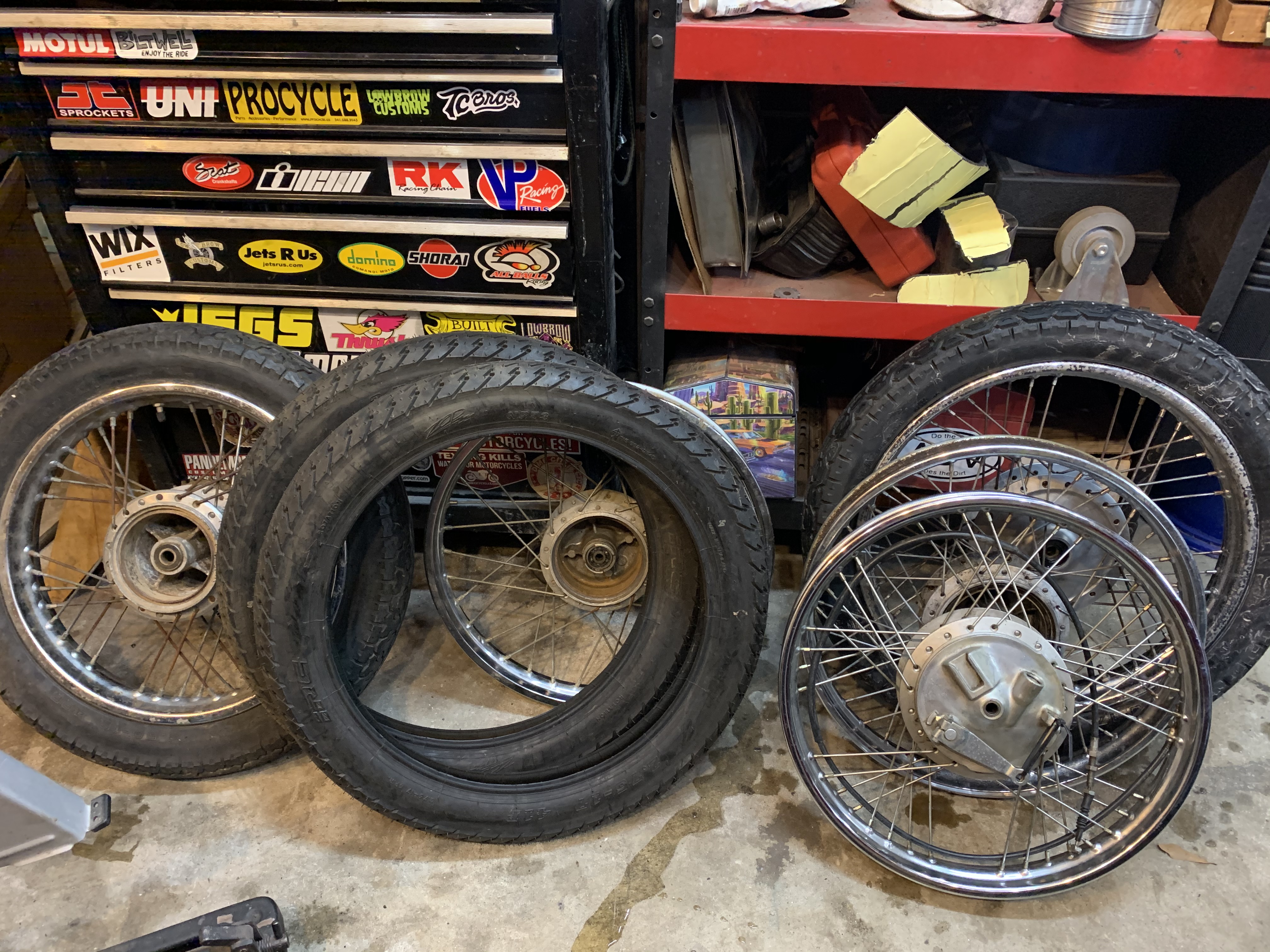 Last edited: