Reminds me of...me No, I'm sure of it. I hate him
Gotcha.
As luck (or fate lol) would have it after posting that I went into the shop and found this: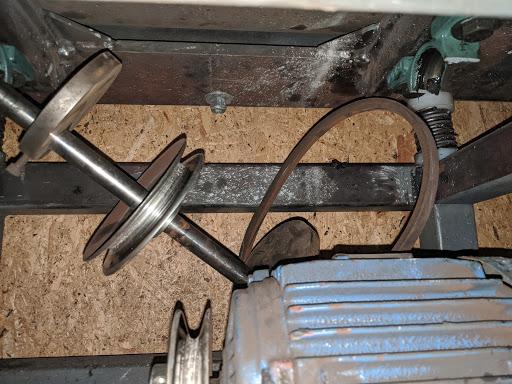 I love the self aligning but worry about the crappy castings.
We're about to cnc some carriers so we don't have to keep replacing these damn things.
Granted this is a vibratory tumbler so much harsher environment than the kart, just some food for thought though.
Pillow blocks are a common application for Formula SAE axles. Running 4 pillow blocks actually came recommended by the lead engineer of an IMSA race team, who happens to be the father of one of my crew guys. Granted, they CNC milled their own blocks. He ran two pillow blocks on their Virginia Tech SAE cars because of the suspension. These pillow blocks are self-aligning, so we have a little give locating them. If we do break one, then we go through the frame with the more common kart axle bearings.

These are the more common live axle bearings used in karts. Internally, the bearings are identical to the pillow blocks, so just the casting makes them different.

Sent from my iPhone using

DO THE TON
Last edited: