Coast to Coast
DTT BOTM WINNER
Started reassembly. Need this ready for Mod vs Rockers next Saturday.
Here we are at 3:00 today.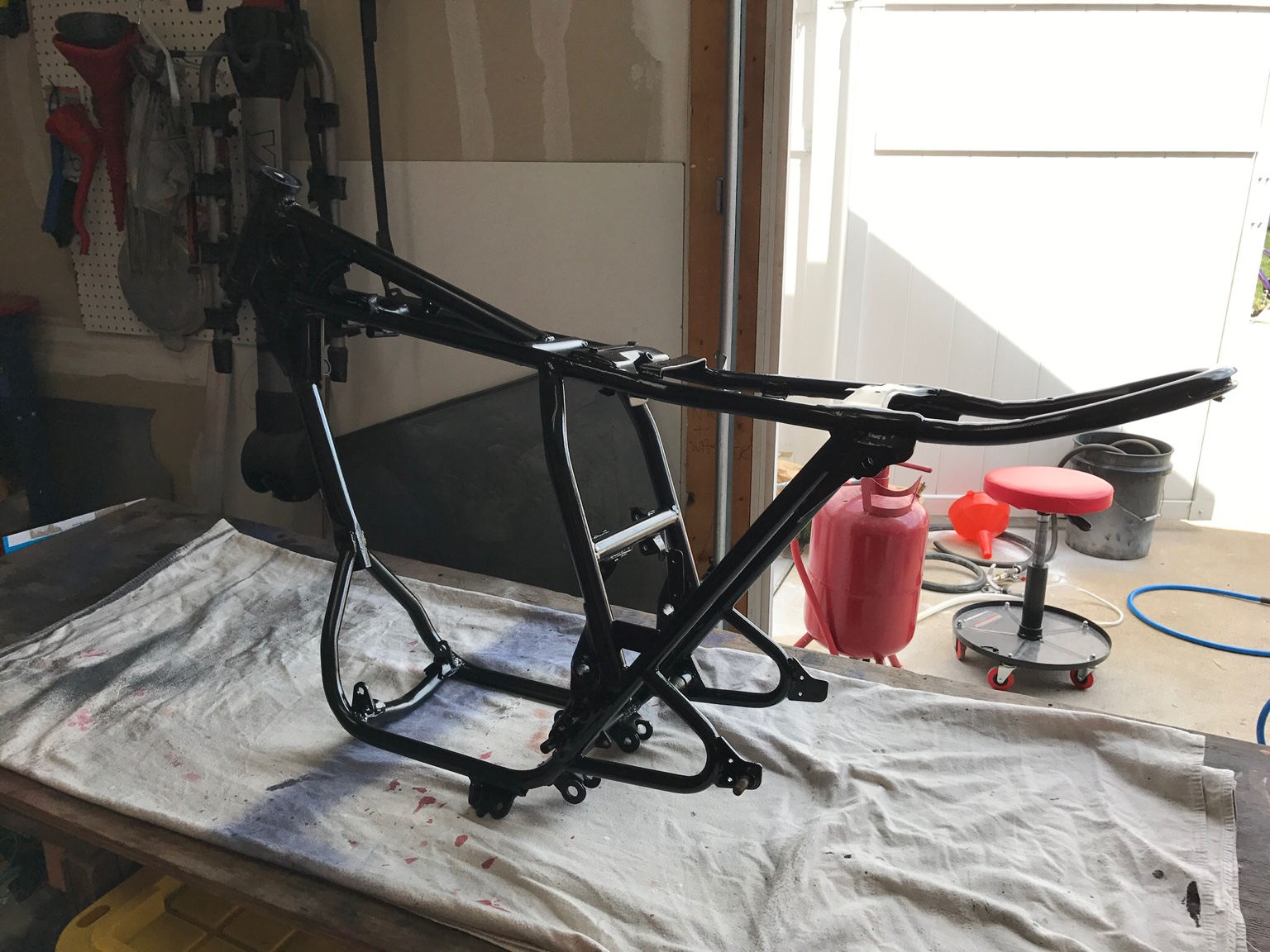 Here we are at 4:00
And by 8:00
Light came out great. I used spray foam, then hogged it out with a dremel tool and used some body filler to finish it off and give it a nice surface to stick to.
I got a polished bolt kit, I put a lot of the head and starter bolts on before I put the motor in the frame as they are a bitch to get to.
Then later, after the motor is good and in, I remembered that I forgot to use the never seize, so they have to come out again anyway.
Sent from my iPad using
DO THE TON