"Invictus Maneo" - I remain unvanquished!
DTT SUPPORTER
DTT BOTM WINNER
O'k, it's Thursday afternoon and I'm bored so I'll toss this out there for ya to kick around.
Here is my current project. It's a KZ1000 with ZX10R & 6R parts on it. The swing arm is JMC unit.
Started out like this...
Came home looking like this...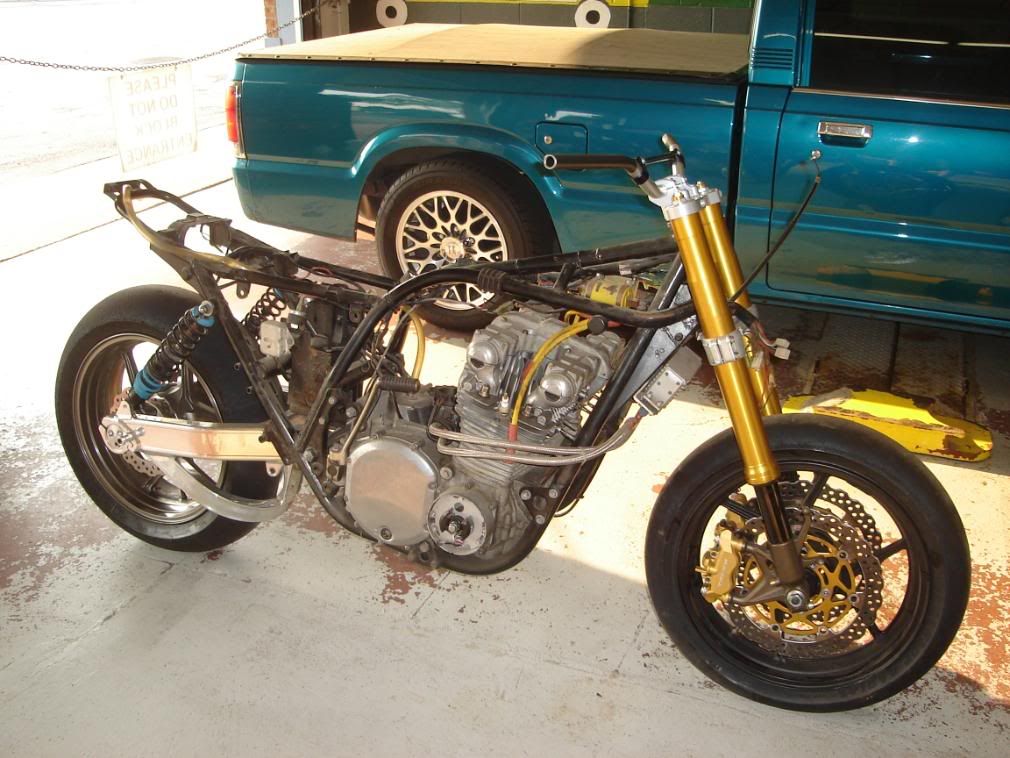 Back to the shop looking like this.
I was going for the Modern Classic look, combining the old 70's/80's superbike style with the modern running gear of the 21st century.
Only thing is... what is it? Is it a Fighter, or is it a Cafe? People ask and I'm really not sure what to say. I know it doesn't TRULY matter, but I would like some of your imput!
There's more done to it and with any luck, it should be rolling this spring.
Thanks for your comments!
Drewski