Over 1,000 Posts
DTT BOTM WINNER
[This work has all been completed (well, 99% ish...as they always are)....so its a bit of a retroactive thread but thought i'd post it anyway, I may just be a bit slow updating].
Well, after 3 years away from DTT I thought i'd pop my head back in and realised how much I missed this place!
Hope you've all kept well during the absolute shitshow that the last year has been!
I took a bit of a break from working on bikes due to work etc (my Honda CB is still in storage and hasn't moved since '17!!), but last years lockdown in the UK gave me a bit of an opportunity to get back to a little bit of wrenching.
I picked up an '02 plate FZS 'Fazer' 600 a few years for £1400 back to use as my daily commuter, and it was pretty much spot on for what I needed it for.
Good amount of power, easy to corner, narrow for filtering etc....and absolutely solid.
It was quite clean overall with 30k miles on the clock, no sign of the dreaded cam-chain noise, and only a small but sharp dent in the tank as a sign it had actually been used.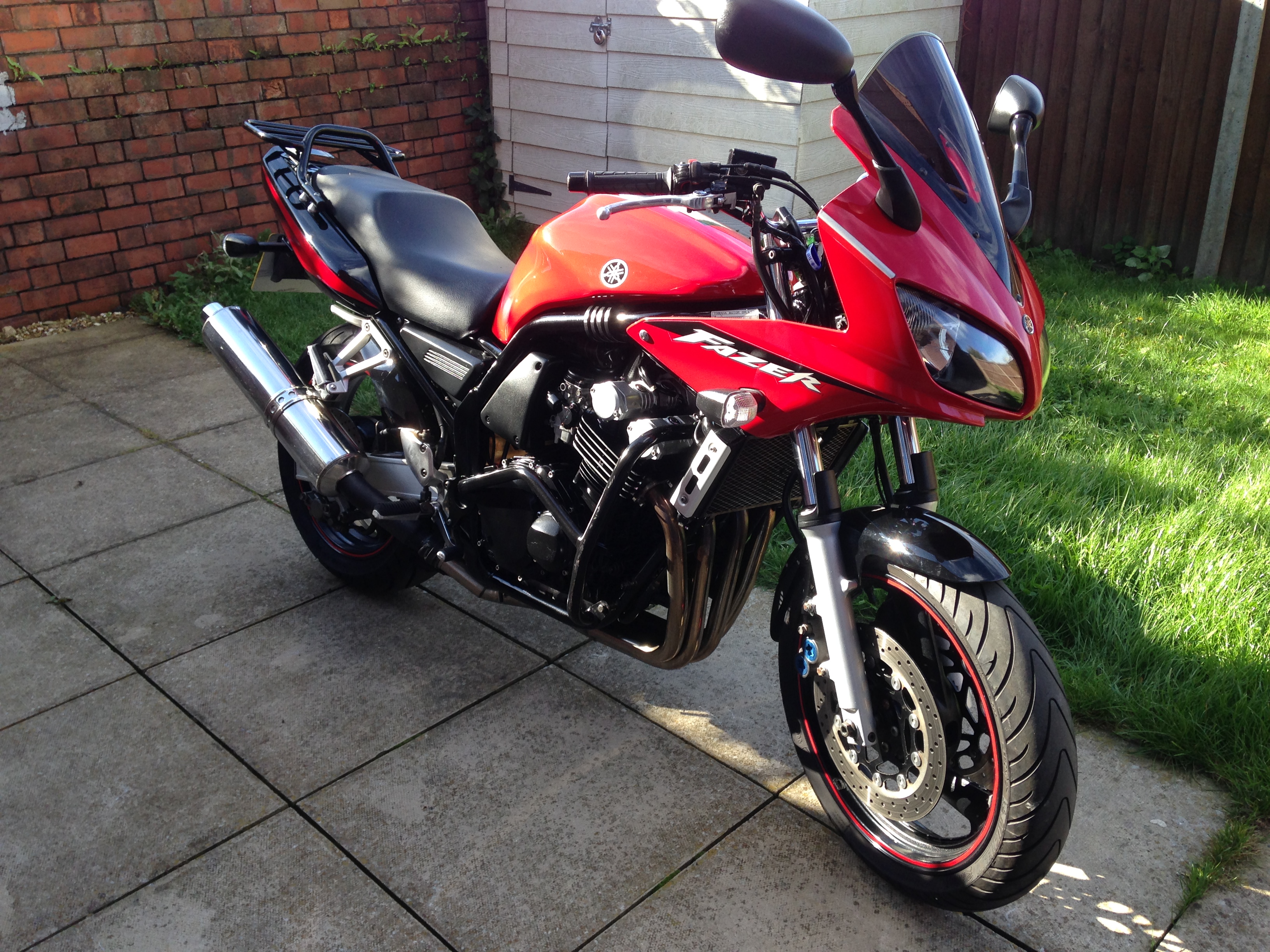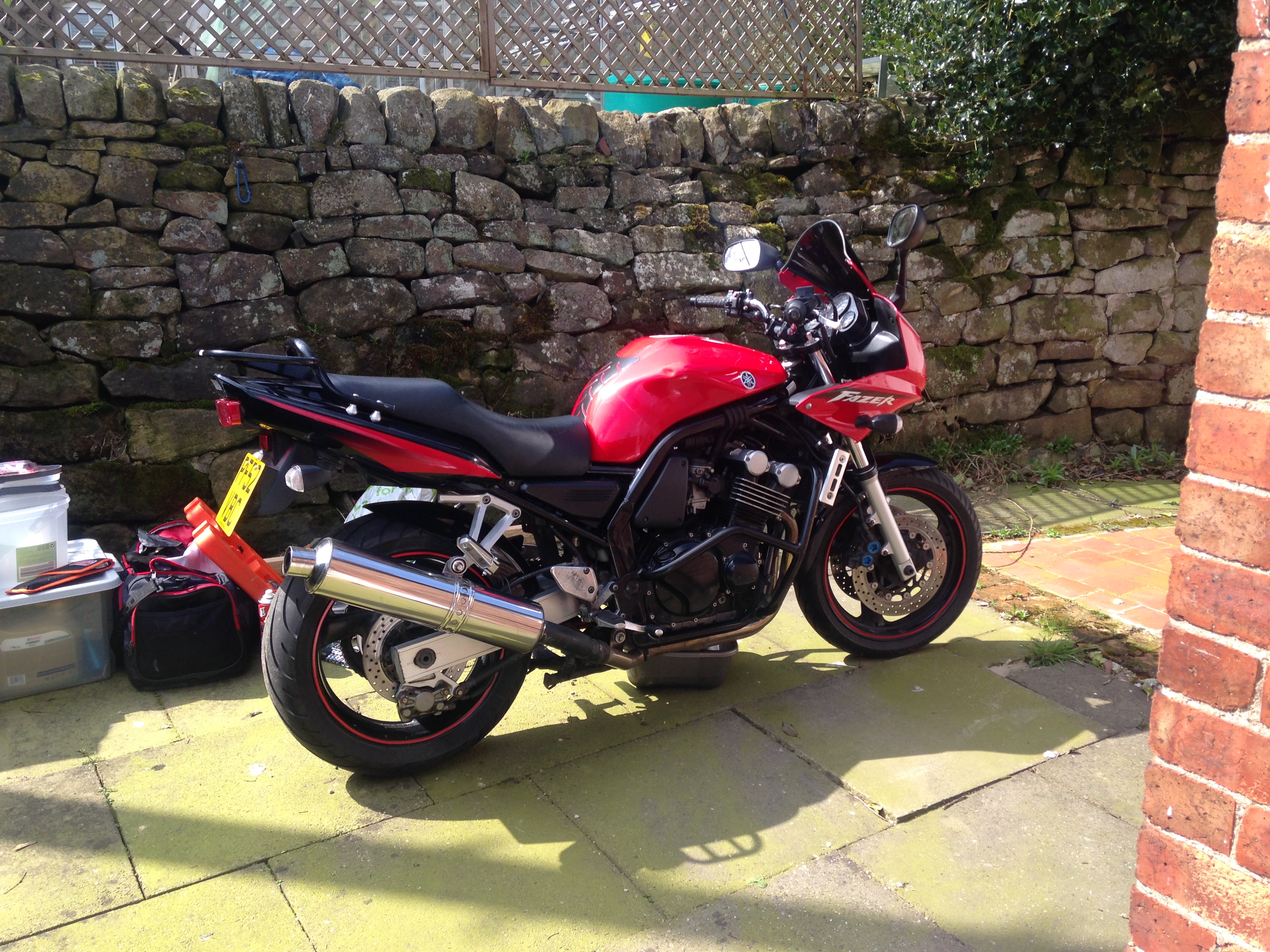 I didn't have any other transport at the time so it was an all weather kind of bike. And I mean ALL weather...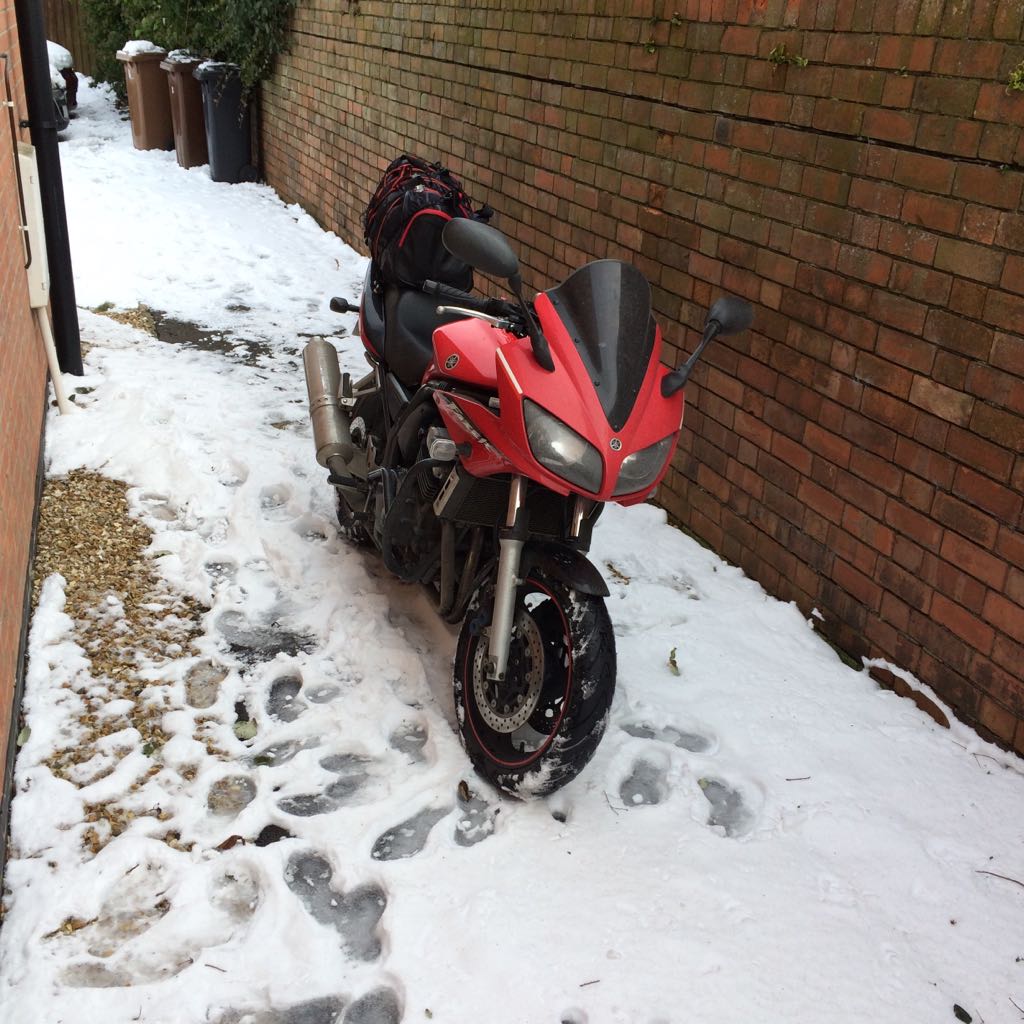 Even the 'Beast from the East' in '18 couldn't stop me commuting and even doing 90miles plus journeys for work....that was a fun time haha.
I did a few little bolt on mods just to try to stop me getting bored of it, which included a decent service with new gold chain + sprockets, new braided brake hoses to get rid of horrible spongy feeling from the bluespots, new wheel decals which I didn't actually like in the end, and a new end can from GPR (Deeptone carbon).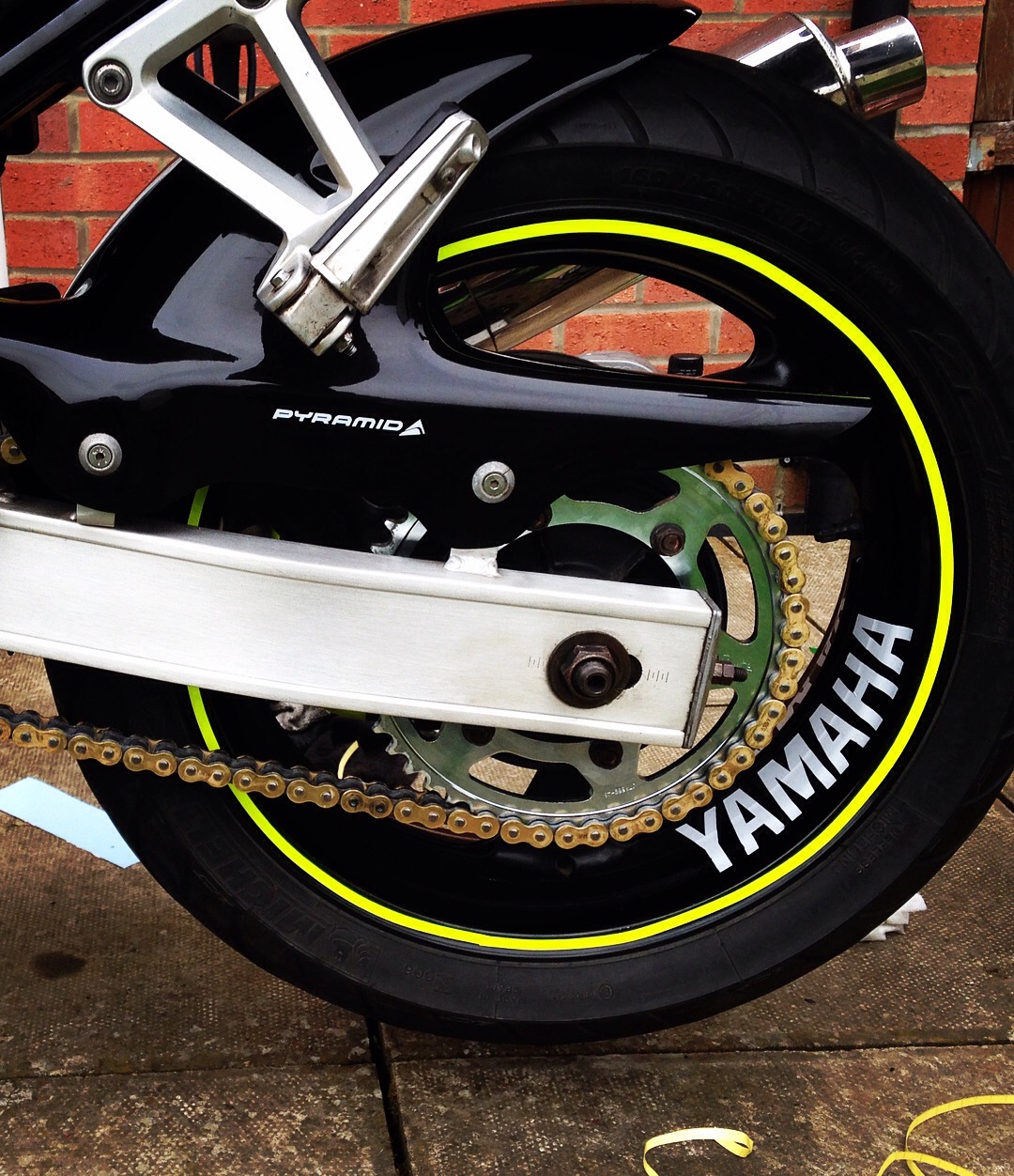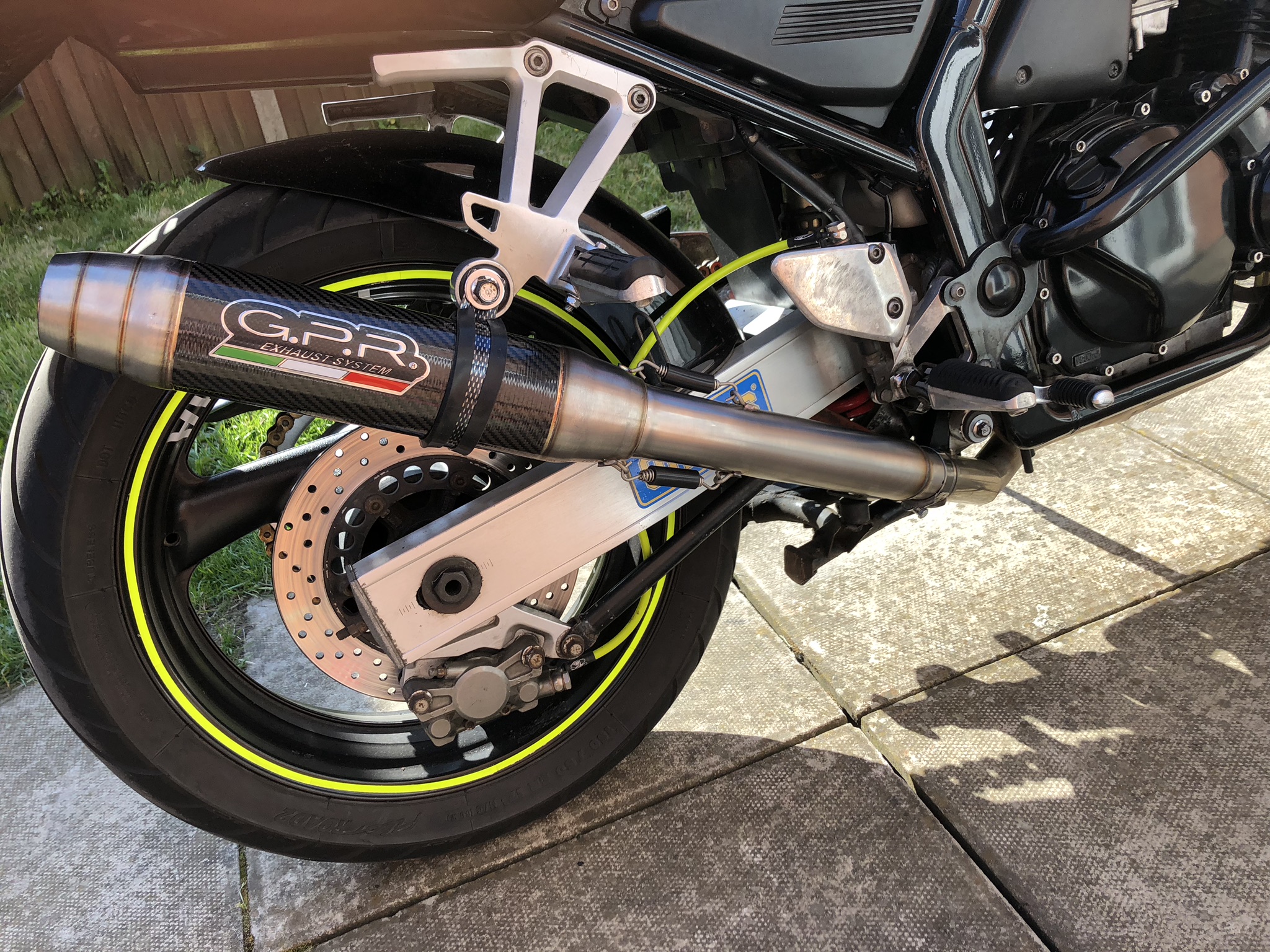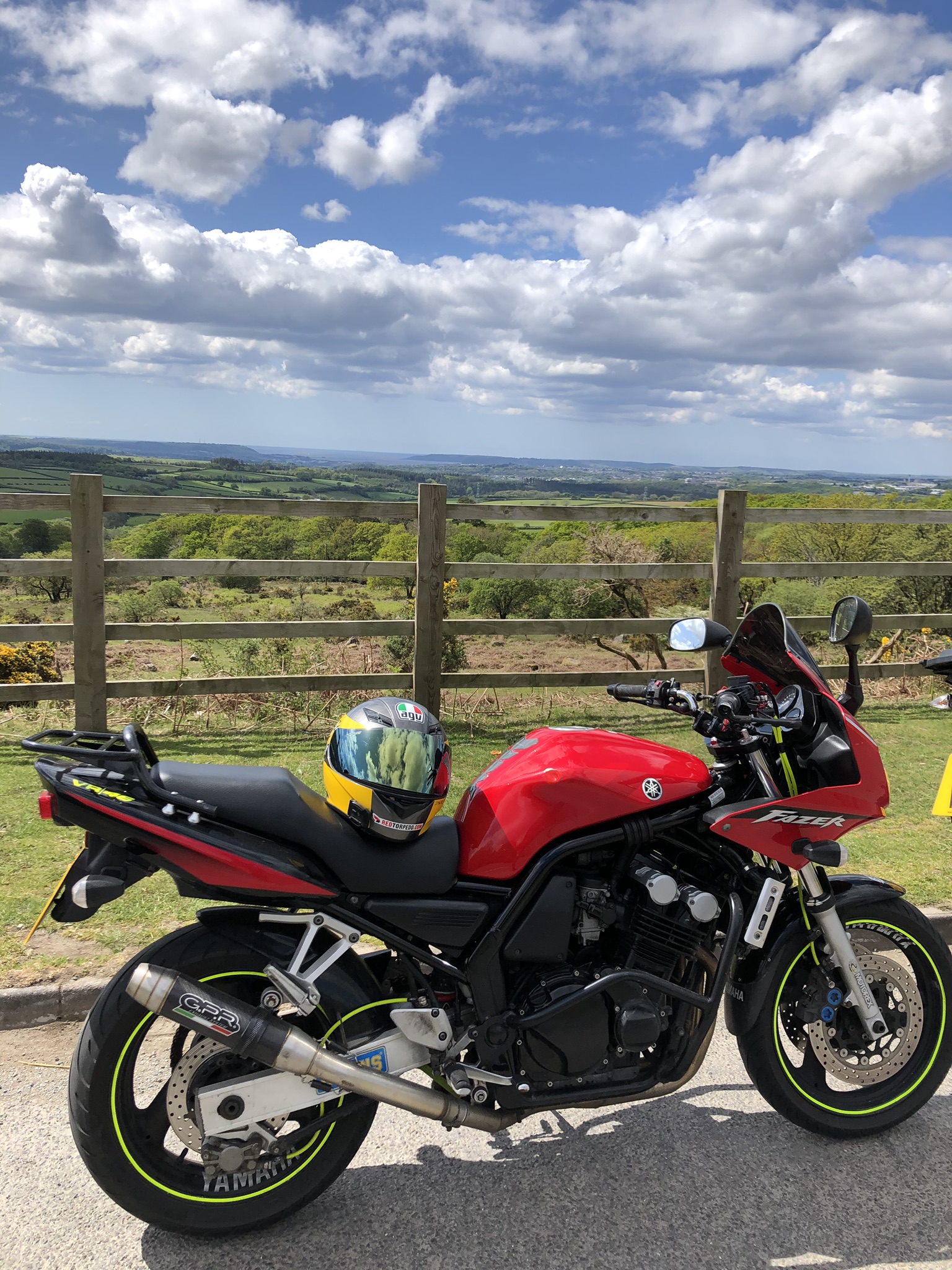 After a few years of use she was looking pretty rough, with a lot of corrosion and scuffs (and had been down the road a few times, although the crash bars held up well)...
Anyway, by the time the first COVID lockdown came around in the UK I had a new van and no reason to use the bike daily anymore, and no incentive to the fazer crumble away into a pile of rust...so the 'refresh' began!