This is my first bike, I found her on Craigslist for cheap. I was originally looking for a CB but they're so overpriced where I live finding a running and titled one would cost me around $1000. I saw this little Suzuki, not in the best shape cosmetically but it's been a daily rider for a few years. Here's how she looked after getting her home, pretty rough and DIRTY. Everything was caked in grease and oil, I don't think it had ever been cleaned. I had to spend the next two weekends scrubbing.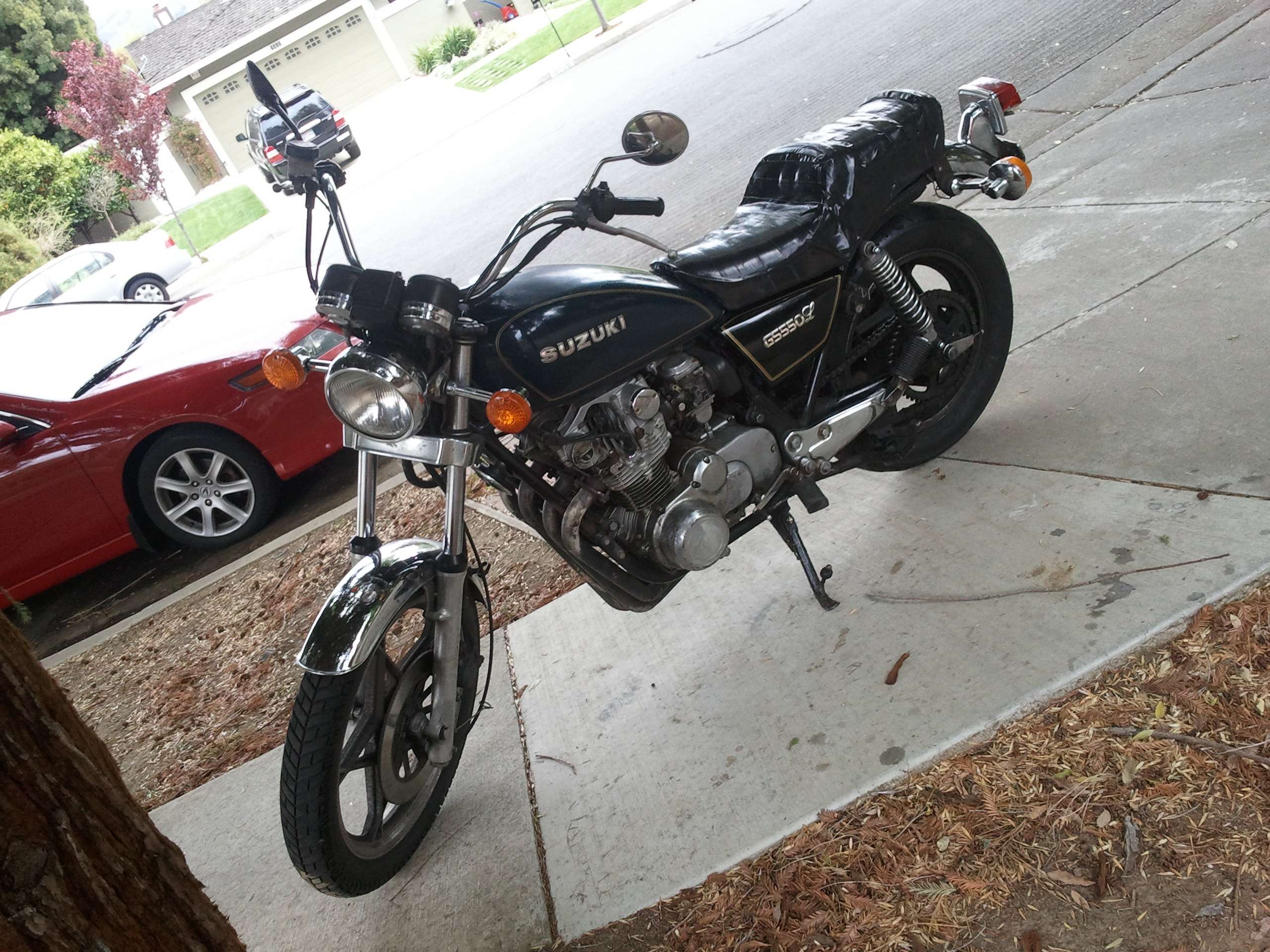 The seat was covered in duct tape and looked terrible, I was originally going to try and reuse the stock seat pan and foam.
Under all the tape
Rusted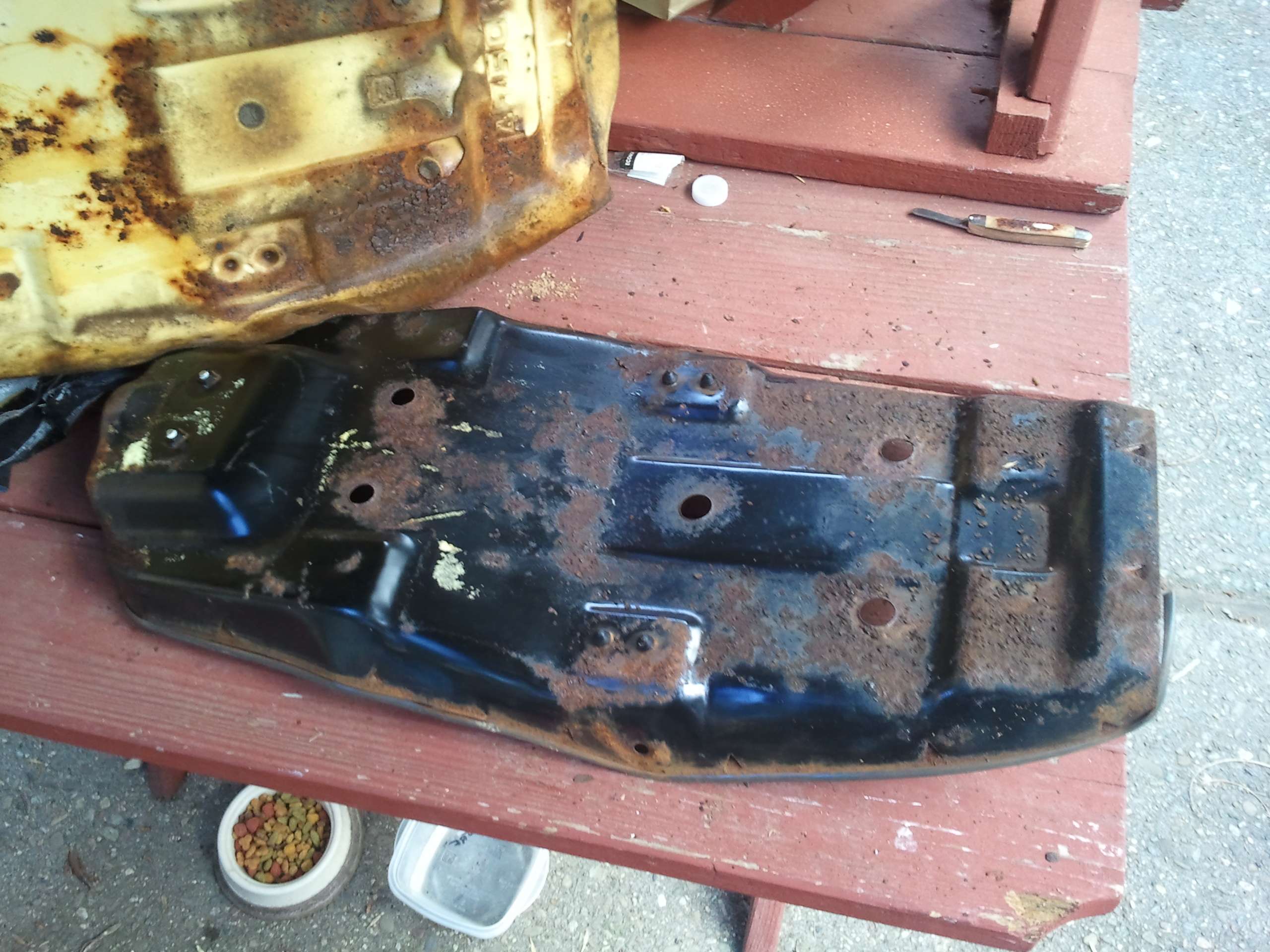 Seat foam trimmed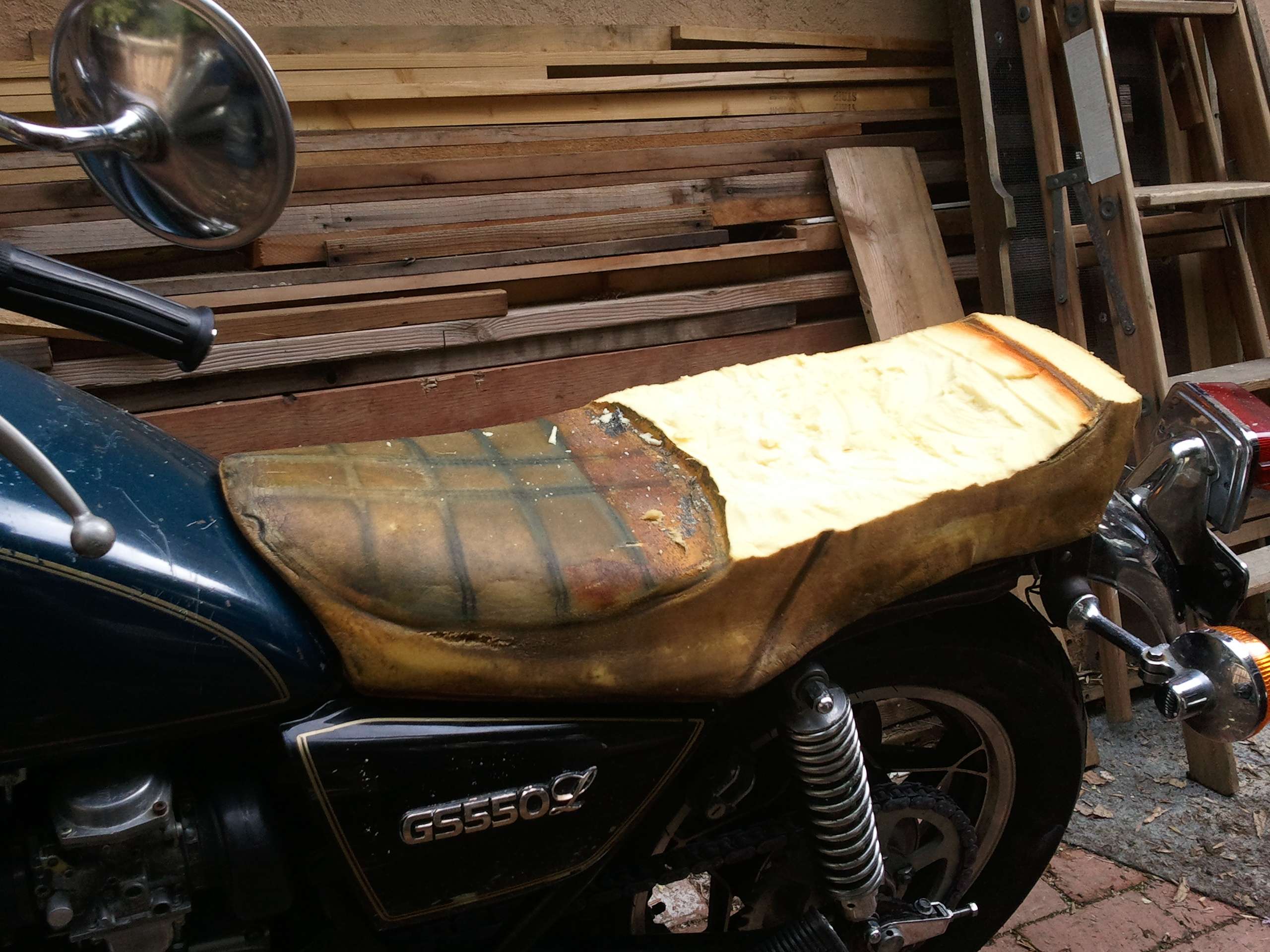 The tank got primered as well, I got sick of looking at the peeling paint.