So most of you know, I got hit by a deer while riding my 79 GL1000. I needed to figure out what to do with her, she is beat up as bad or worse than I am. So I looked at new to me bikes or rebuilding and while I was deciding a deal came up on a complete titled 1980 GL1100 that made the decision. So plan is when I can get into the shop in a few more months to strip my bike and assess what is usable then use the 80 and build a new 2-up mile eater. Pics below of the 2 bikes that will become one. The 80 has 8600 KM's and is in pretty good shape. I want to keep my frame if possible for title purposes because I will have to pay taxes and license on the new frame if I put it in my name. However I can if I need to which is nice. I'll post up more as I get into the shop, still on crutches or wheel chair and can't really work on anything yet.
What's left after a 200 lb deers hits your front wheel, then lands on you and then the bike does. Fun.
New to me GL. Needs a good cleanup etc. and I will not be using the fairing or most of the farkles etc. but the fenders, forks etc. will all get freshened up and used.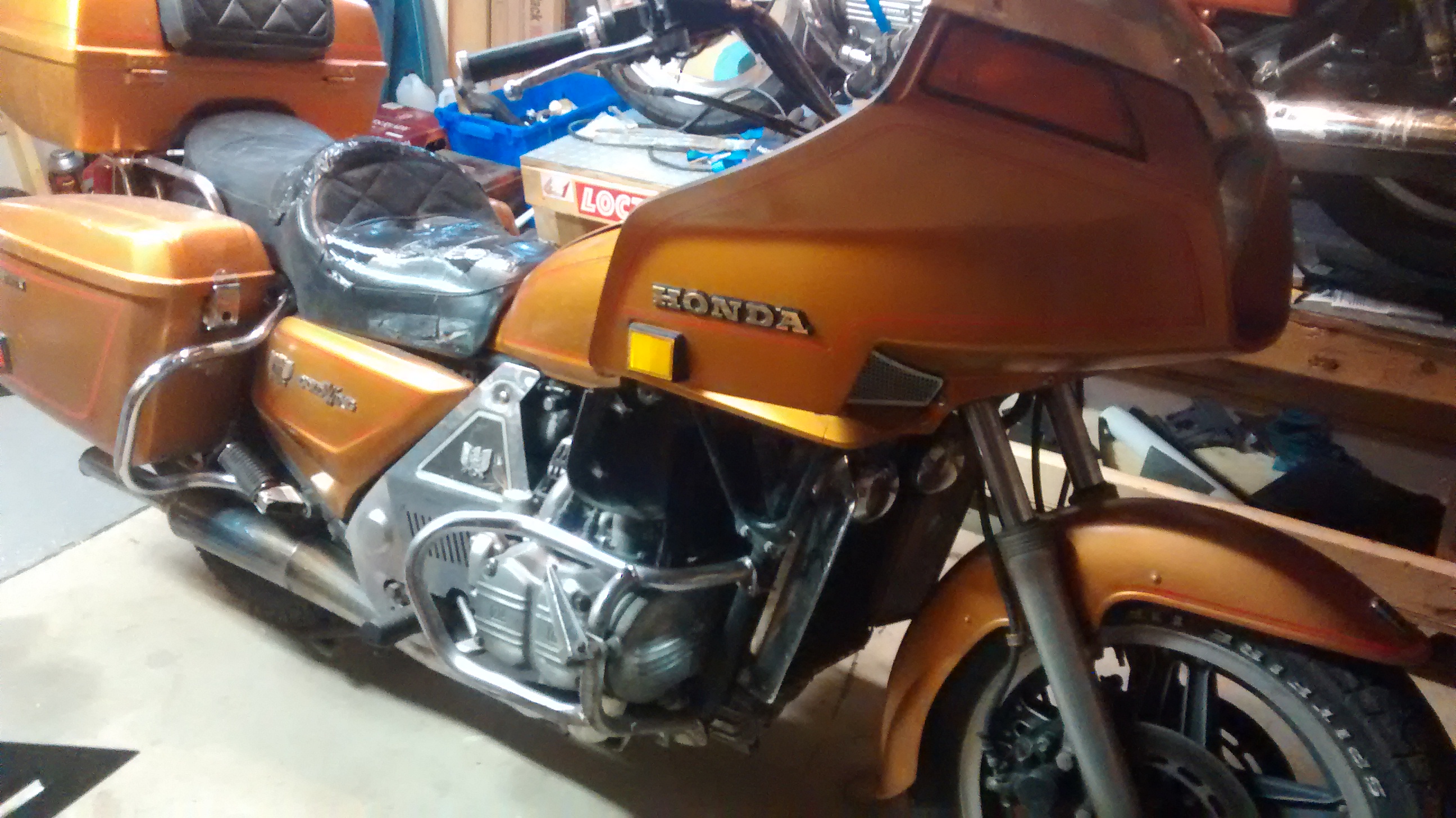 Cheers for now.