Oh the usual... I bowl, I drive around...
DTT SUPPORTER
DTT BOTM WINNER
10 year anniversary of tearing this bike down the first time. I have been working on a slew of updates over the winter.
The wires from the HID unit were getting fatigued and mostly broken from having the inverter crammed in the headlight bucket. I swapped for an LED bulb. Its amazing how far this tech has come in 10 years. When I was first researching lighting I was turned off from the LED bulbs because they looked horrible. I don't mind this, its super bright and 1/3 the cost of replacing the HID.
the ZRX forks were fully gone trough by Matt Wiley from Racetech VIntage, now sporting new springs, gold compression valve, gold rebound valve - with HFR, and new seals and bushings. I also took the time to paint the lowers with 2K spray max black gloss. I thought the bike handled well before but I am truly impressed how this transformed the front end. It feels so much more planted at high speed and hard acceleration out of turns is vastly improved. 10/10 would recommend.
Goldilocks handlebars: Superbike bars too high, Tarrozi clip-ons too low, These new woodcraft clip-ons are nearly perfect with more rise and pull back. The riding position is more comfortable, and I love the way they look.
The new clip-ons required new brake lines. I had to change to a splitter to fit the MC on the handle bars as well. I took the opportunity to black out everything. Custom ordered from
Graystone Systems
- highly recommend these guys - good prices and fast turnaround.
The tach started having issues reading the pulses so I sent it back to Speedhut and they made good on their lifetime warranty. they upgraded the chip board to their new design.
I fabricated a new front axle, increasing diameter from 17 to 20mm. I remade the spacers, and nut with aircraft grade 7075 aluminum, The other end has a 316 stainless nut i machined and welded to a hollow GSXR axle. It weighs 8oz. less than previous axle. Making this axle is something I wanted to do for a while. I'm not a pro machinist so this took me 30+ hours of machine time with a couple screw-ups along the way. However it forced me to get better indicating parts using a 4-jaw chuck on the lathe. I love stuff like this.
I melted my regulator and got a new one from Ricks Electronics that is specifically for lithium batteries. I also relocated it from in the tail to behind the carbs to get more airflow.
Lots of little things here and there to spruce it up - Painting the rusting exhaust collars, swapping bolts, new clutch cable, cleaned up the wiring loom, painted instrument covers and headlight, it goes on....
Riding this bike never fails to put a big stupid smile on my face - its gonna be a fun summer!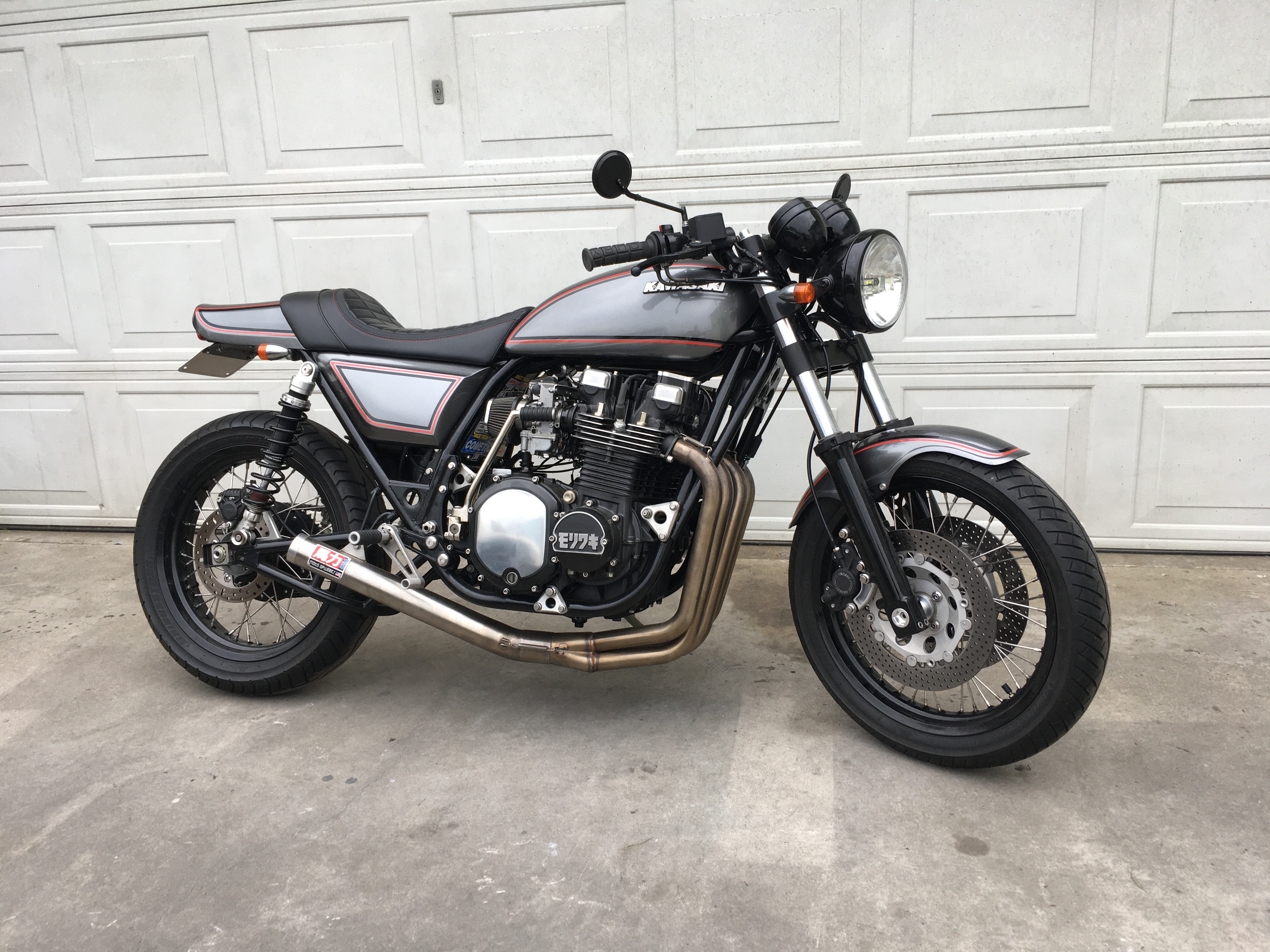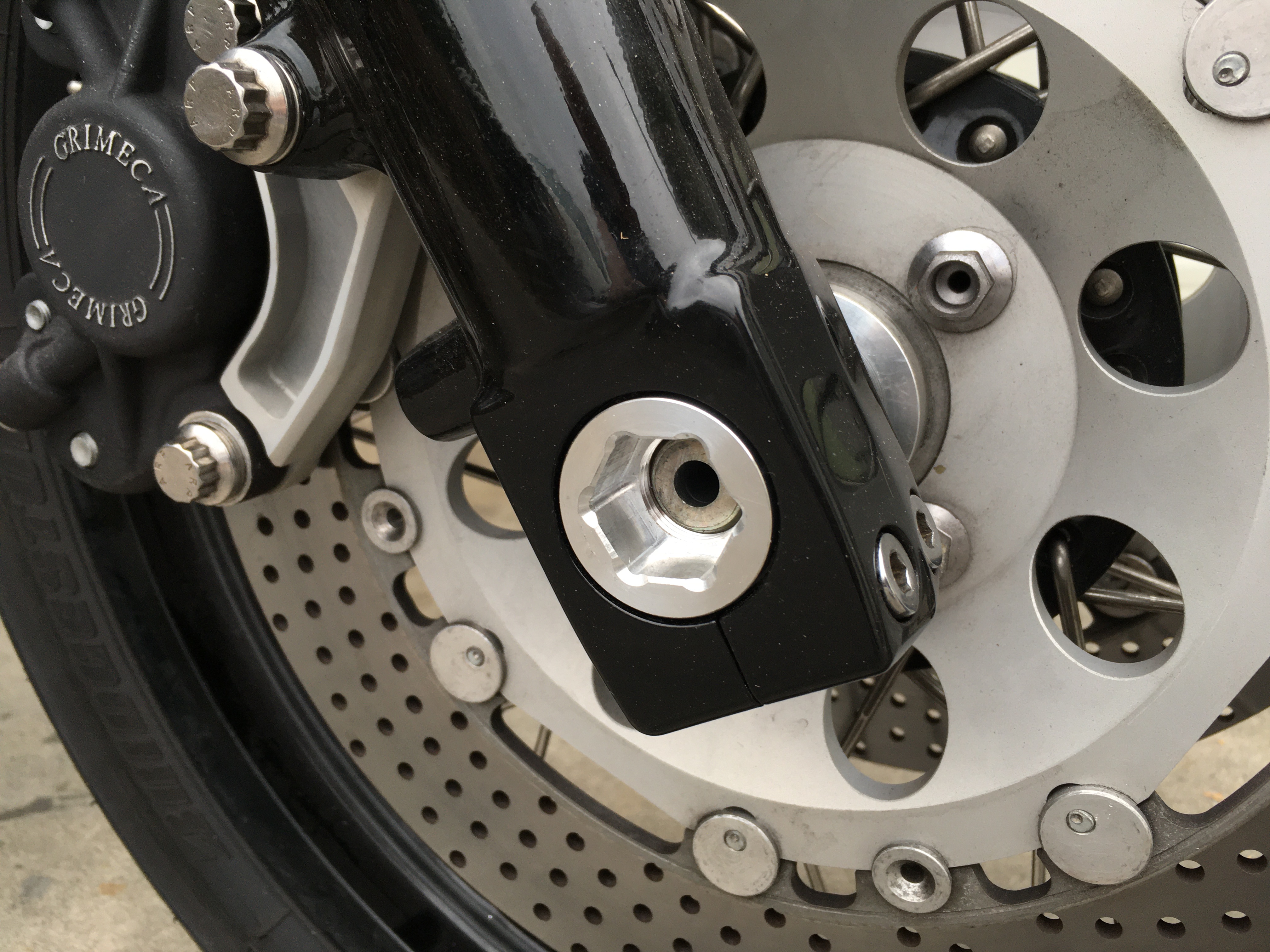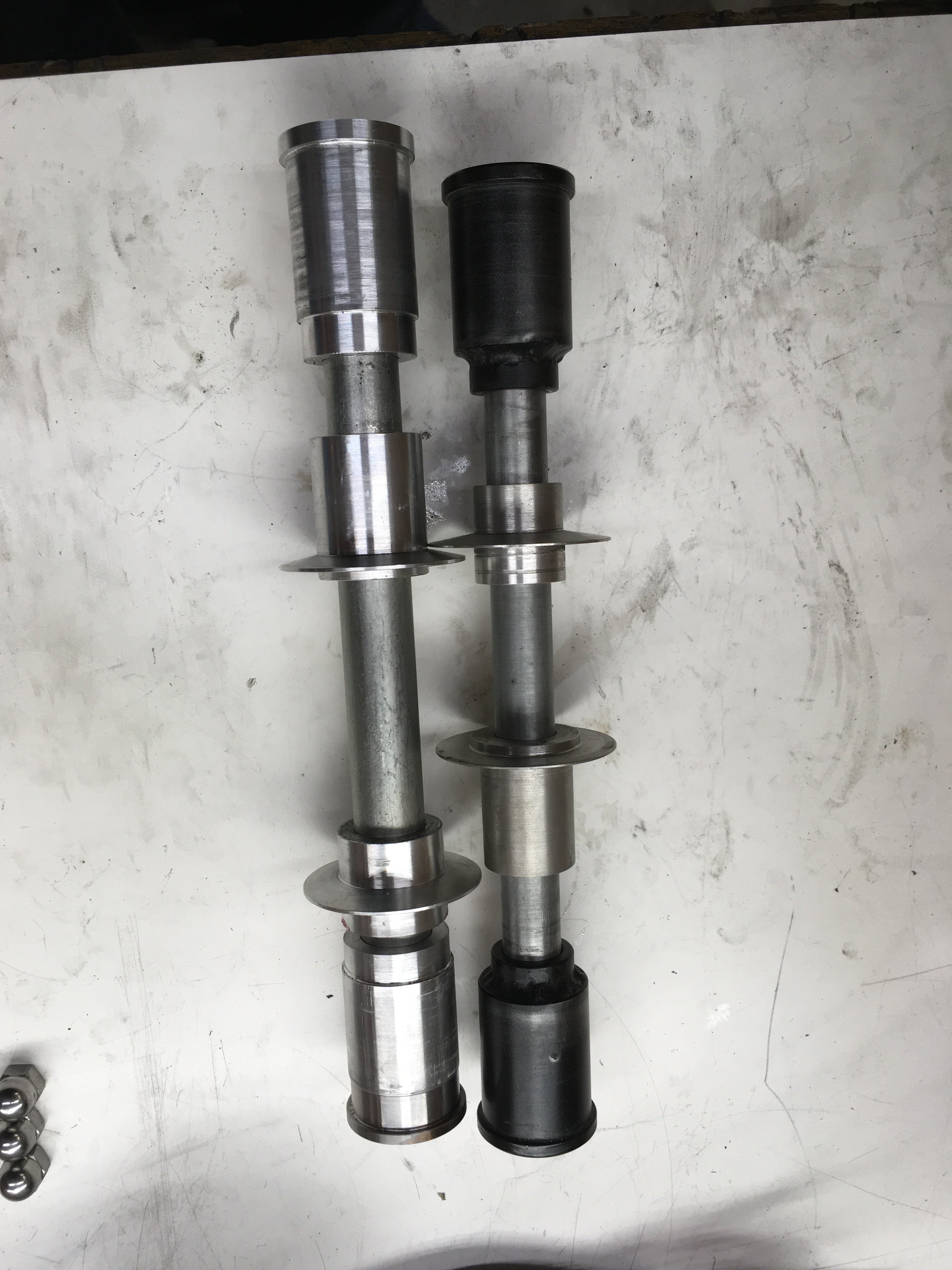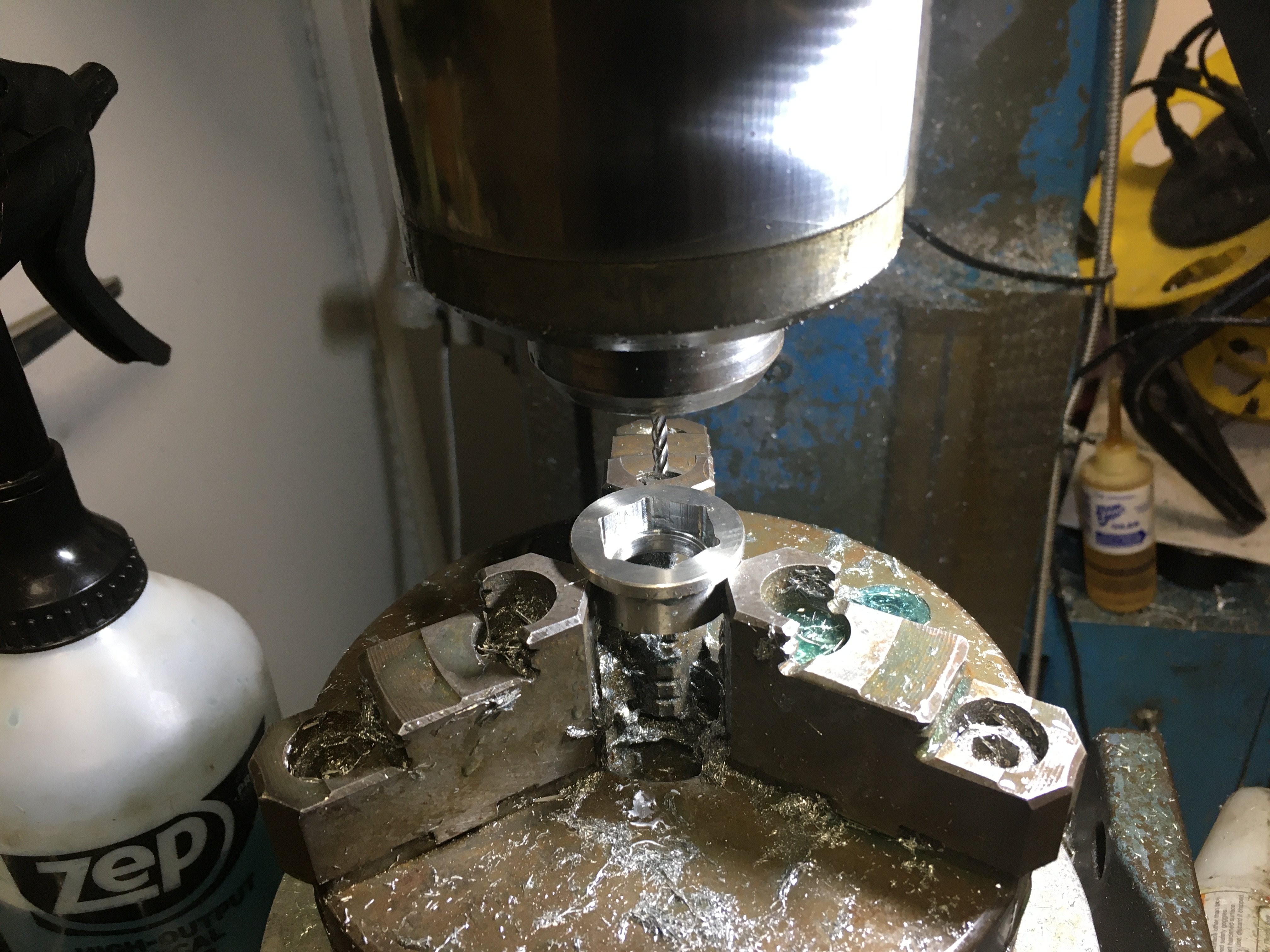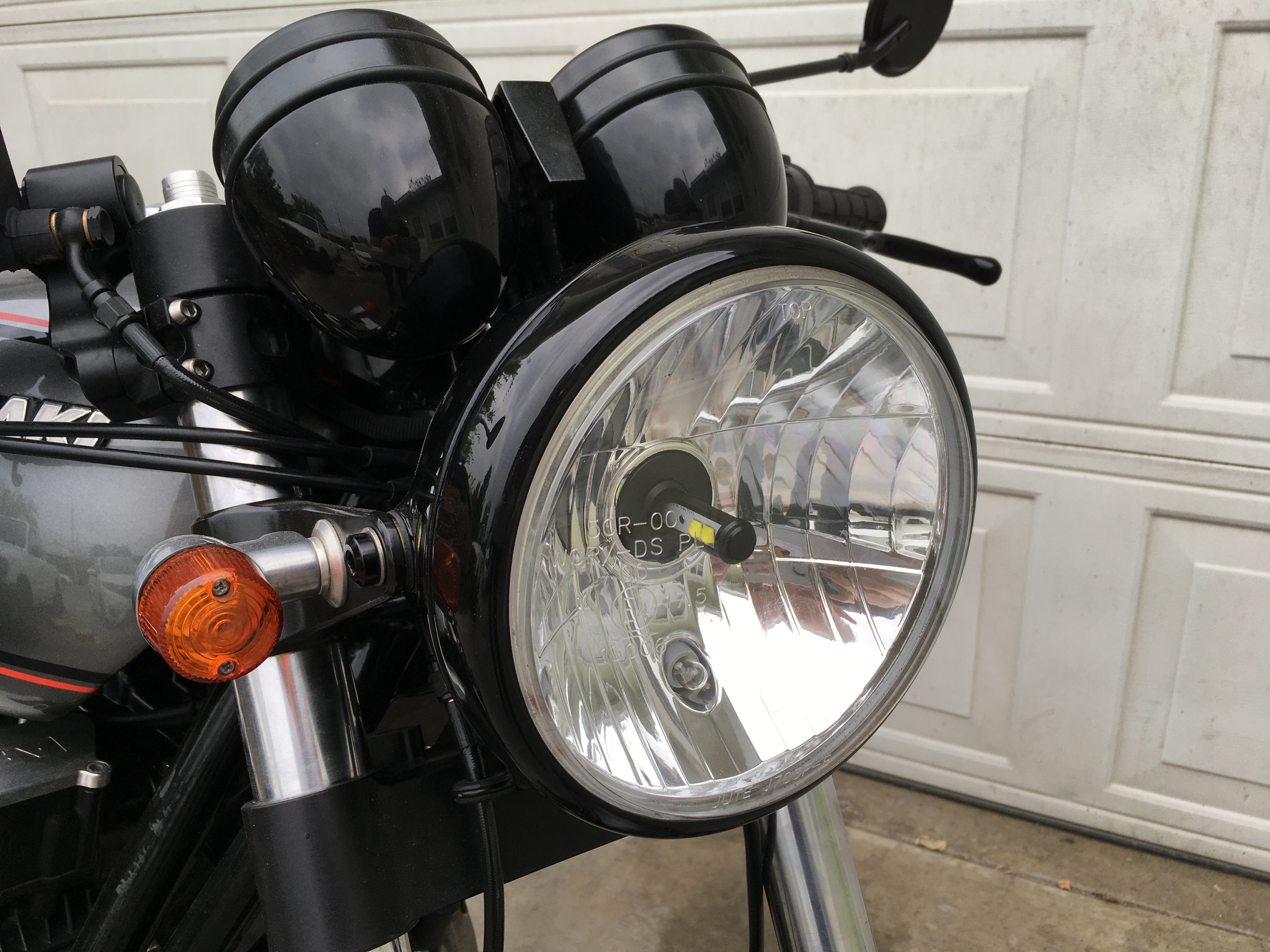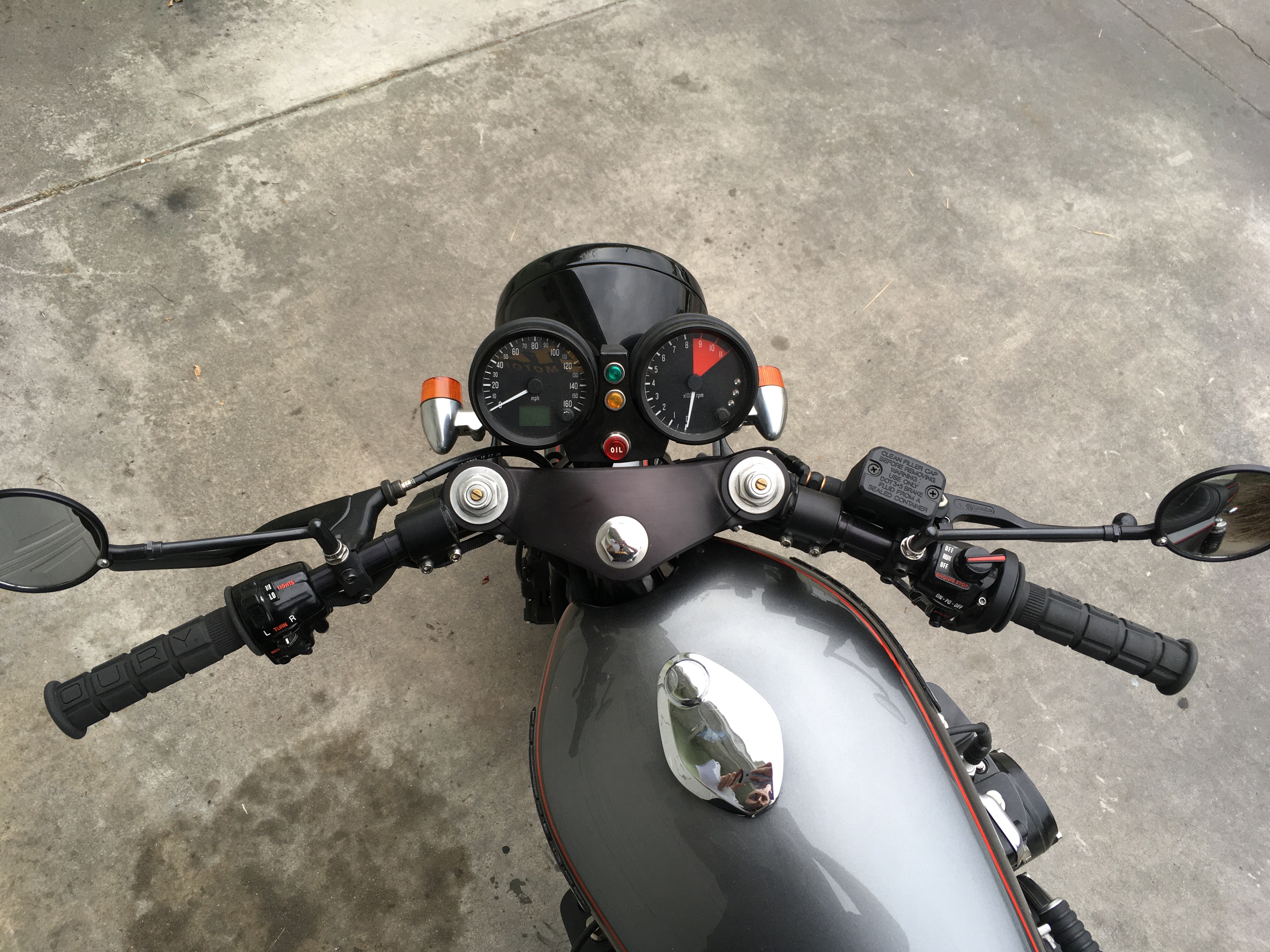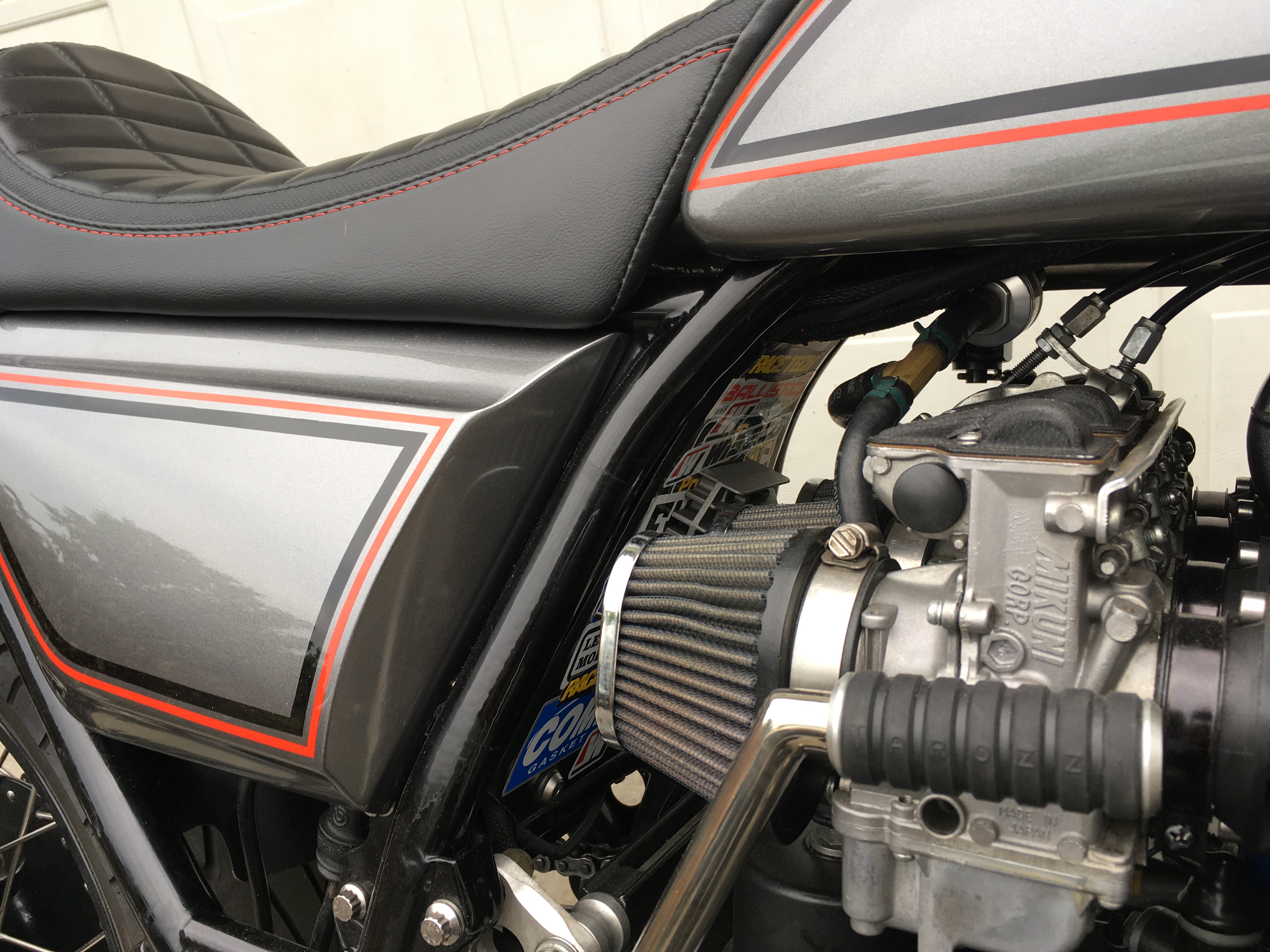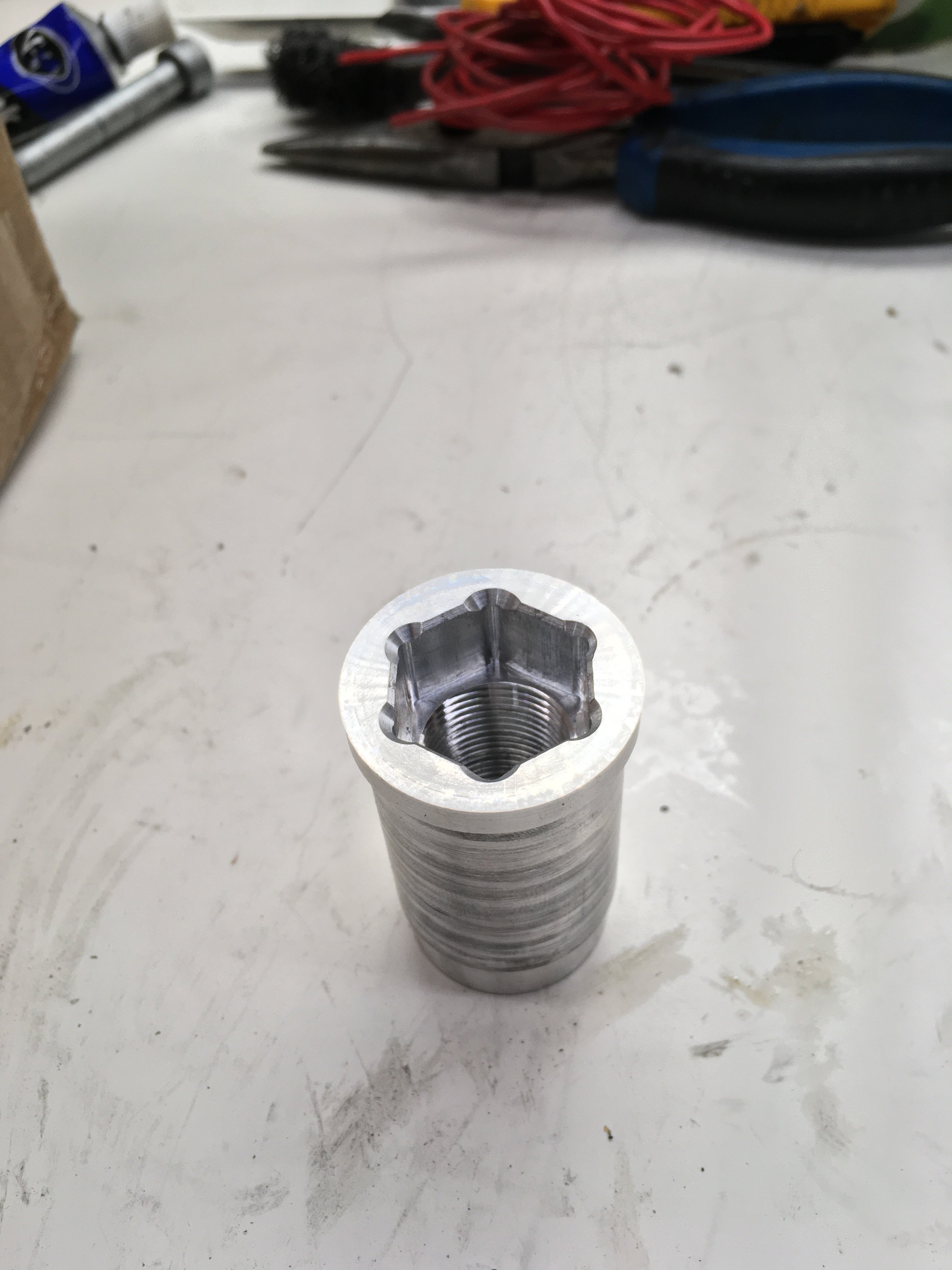 Last edited: