Hi, plan to share a bit of my CB400 build project on here.. I picked this bike up a couple of years ago.. in good condition and ran really well, tank was an awful blue and it needed some tidying. But while purists will disagree I felt my CB400 although cool.. for me needs bringing into 2017 just a little so there will be no frame cutting.. I'm keeping her standard and some nice gentle mods.
Of course on taking the bike apart I start to notice problems, and poor repair work by previous owners and 3 hours later I have a frame and a bag of bits.. So finally the frame is done and I've started the rebuild .. !
Anything that I can reuse I will, had to buy new stanchions which hurt but so far going ok.. I have custom wheels being made, hopefully I can fit a 130/140 rear tyre.
She doesnt look to bad.. but underneath so many bad fixes...
The tank was done in cellulose ... and the wiring.. omg.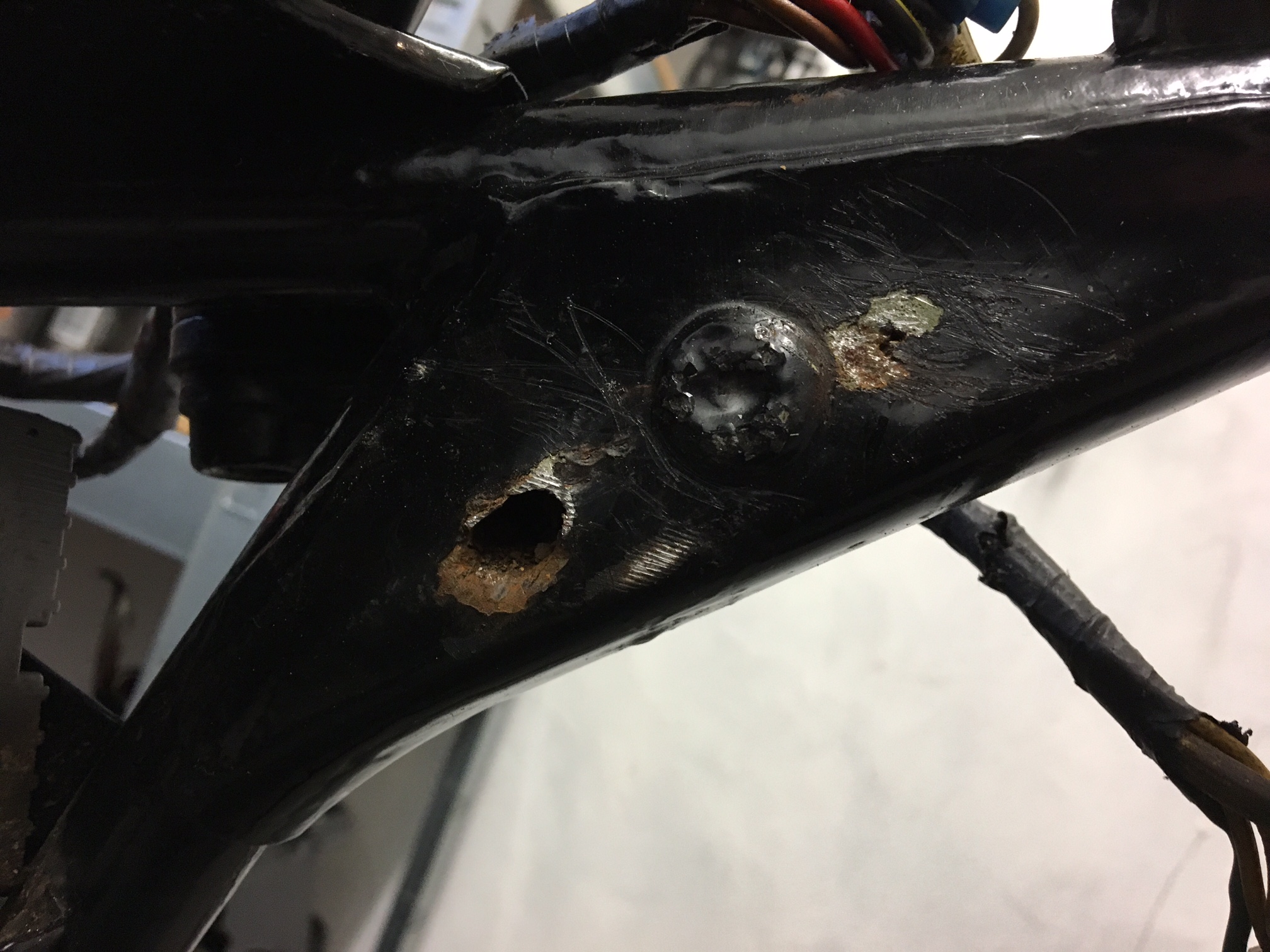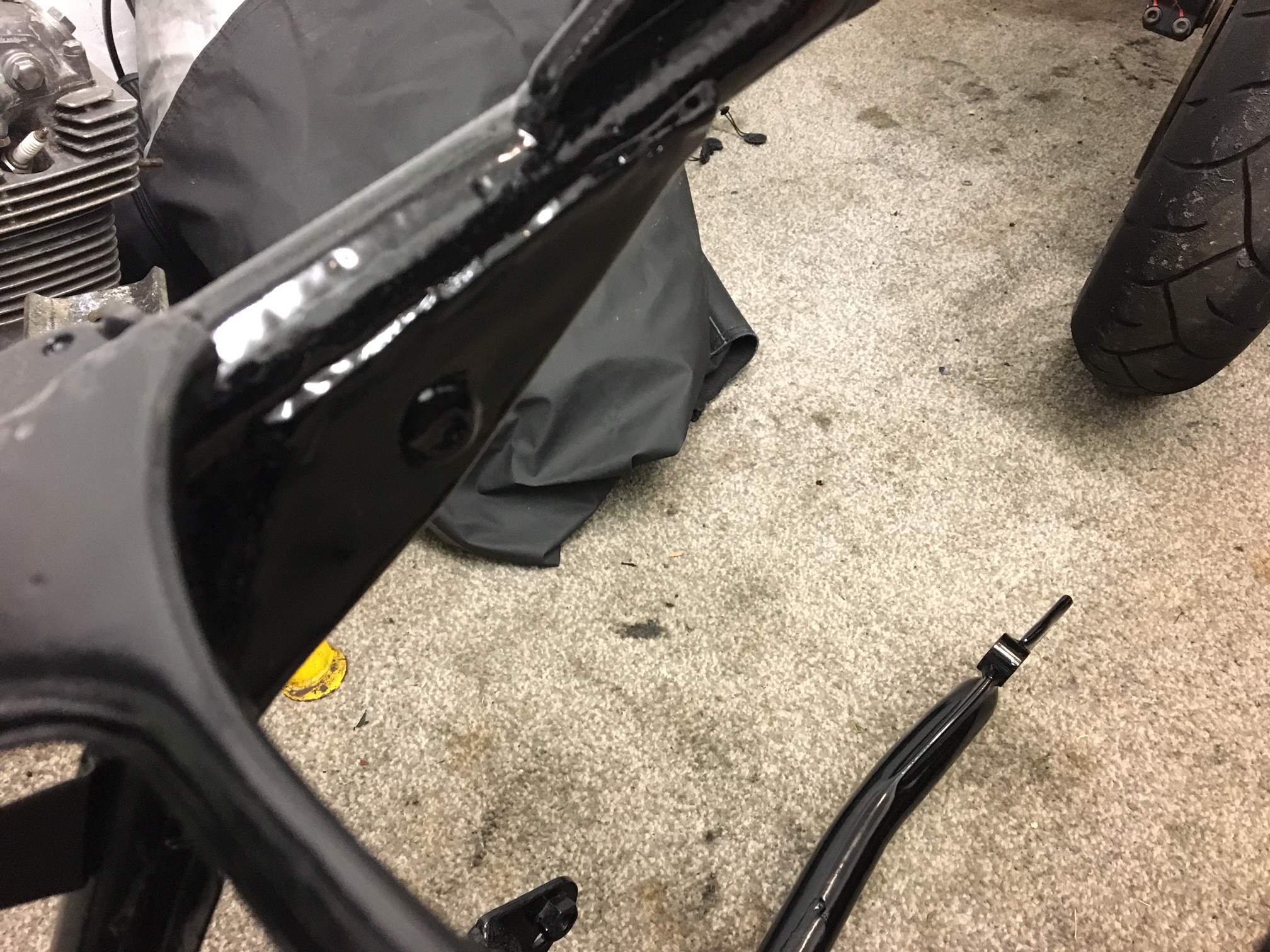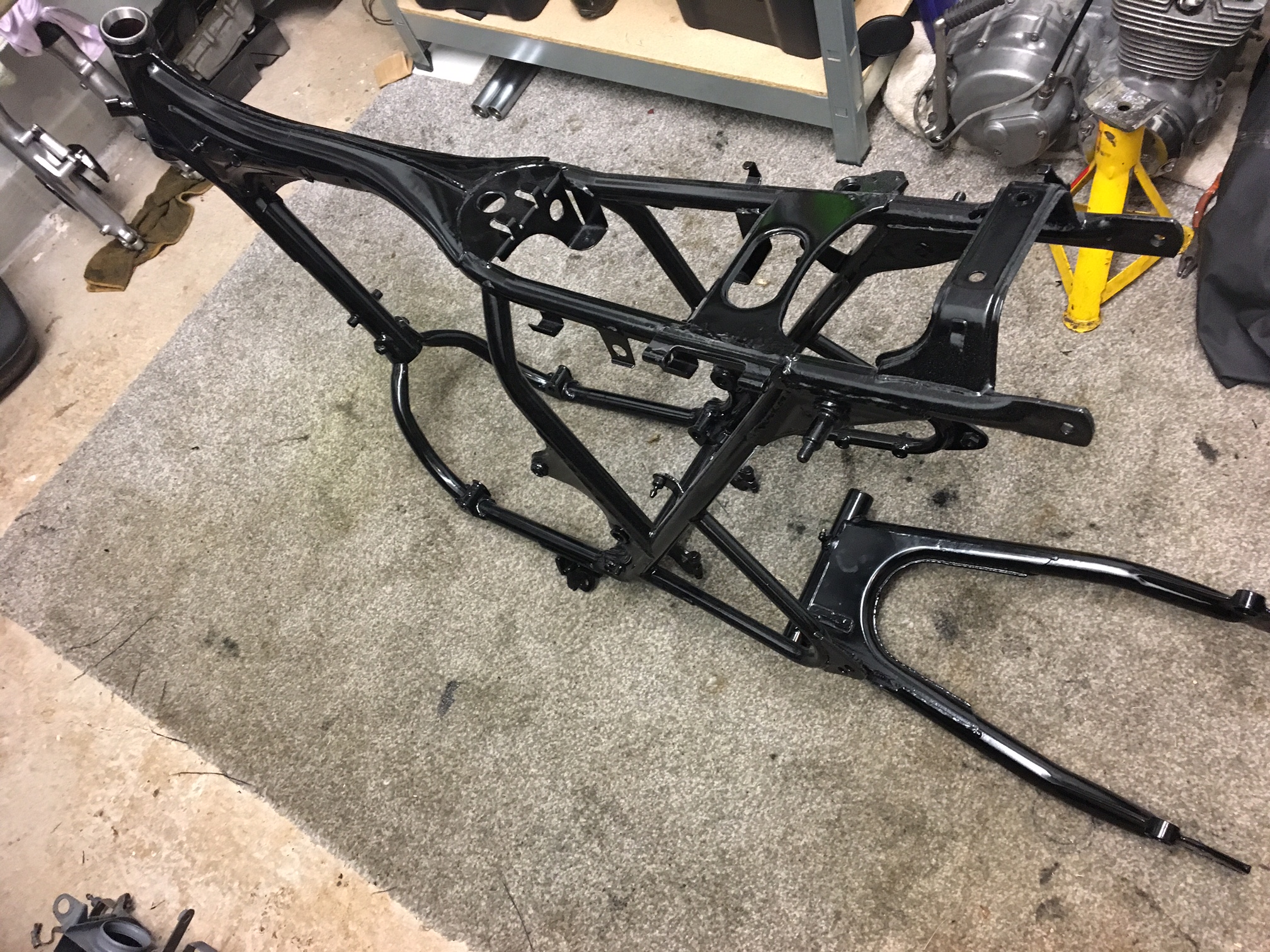 Won't get much done this weekend.. thanks to selfish friends who have invited us to their wedding... lol! !