I worked out a deal with a buddy I work with to take home this 75 CB550. Overall it's in pretty good shape. It does need some tinkering as with most bike that have sat.
Much like the other Hoodcats we've once again migrated back to crappy old bikes to build with the full intention of making good daily riders with limited over the top mods. The idea is to build a great functional bike that is a blast to ride.
Right off the bat I've already started collecting parts. I've already got enough parts to build almost 2 more bikes so I should be good on extras. First things on my list is to do a valve adjustment, fresh points, swap coils, scour harness, make orange, put SV650 front on, build a backrest and then who knows. After that I can decide a direction.
Here's the pics of how it currently sits.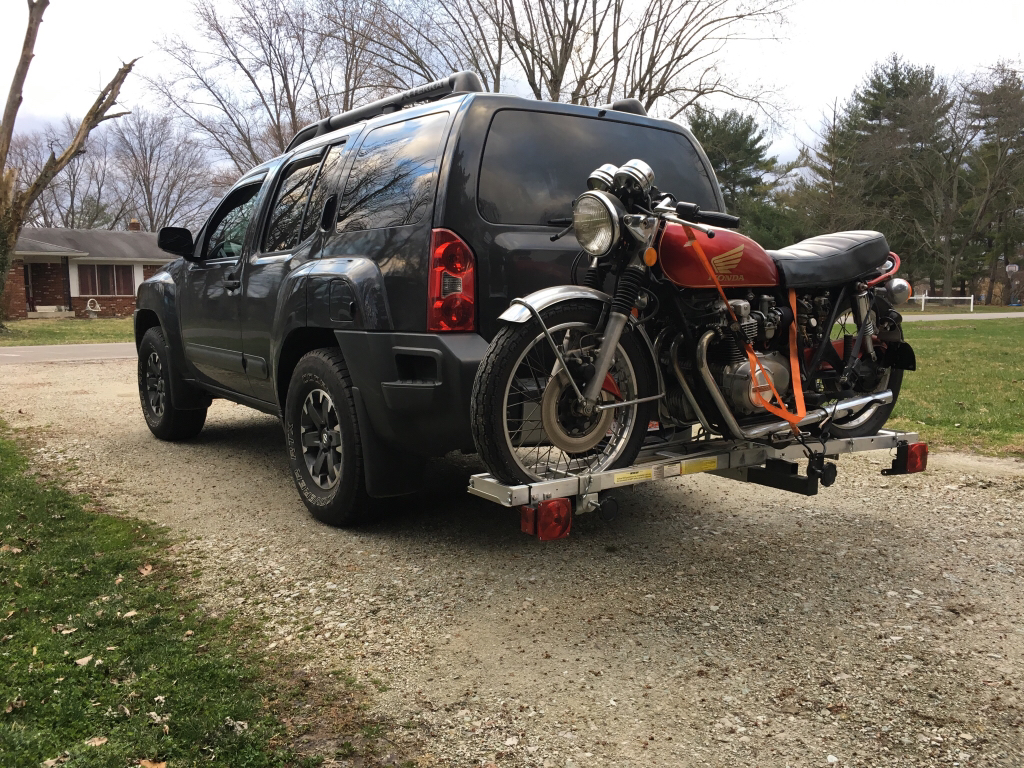 Sent from my iPhone using Tapatalk