Keep er' Between the Ditches
DTT SUPPORTER
DTT BOTM WINNER
I've been wanting to add a small milling machine to the shop for a while, but I never found one that I could afford until now. This showed up on Facebook marketplace last night and I jumped on it as soon as I saw it when the post was only 18 minutes old. It was 45 minutes north and I went as soon as the guy was available and brought it home.
It is a Becker milling machine circa 1915 mated to a Bridgeport pattern head circa 1934 with a110v single phase 1/4 h.p. motor. This head was made by bridgeport before Bridgeport ever made a milling machine (1938).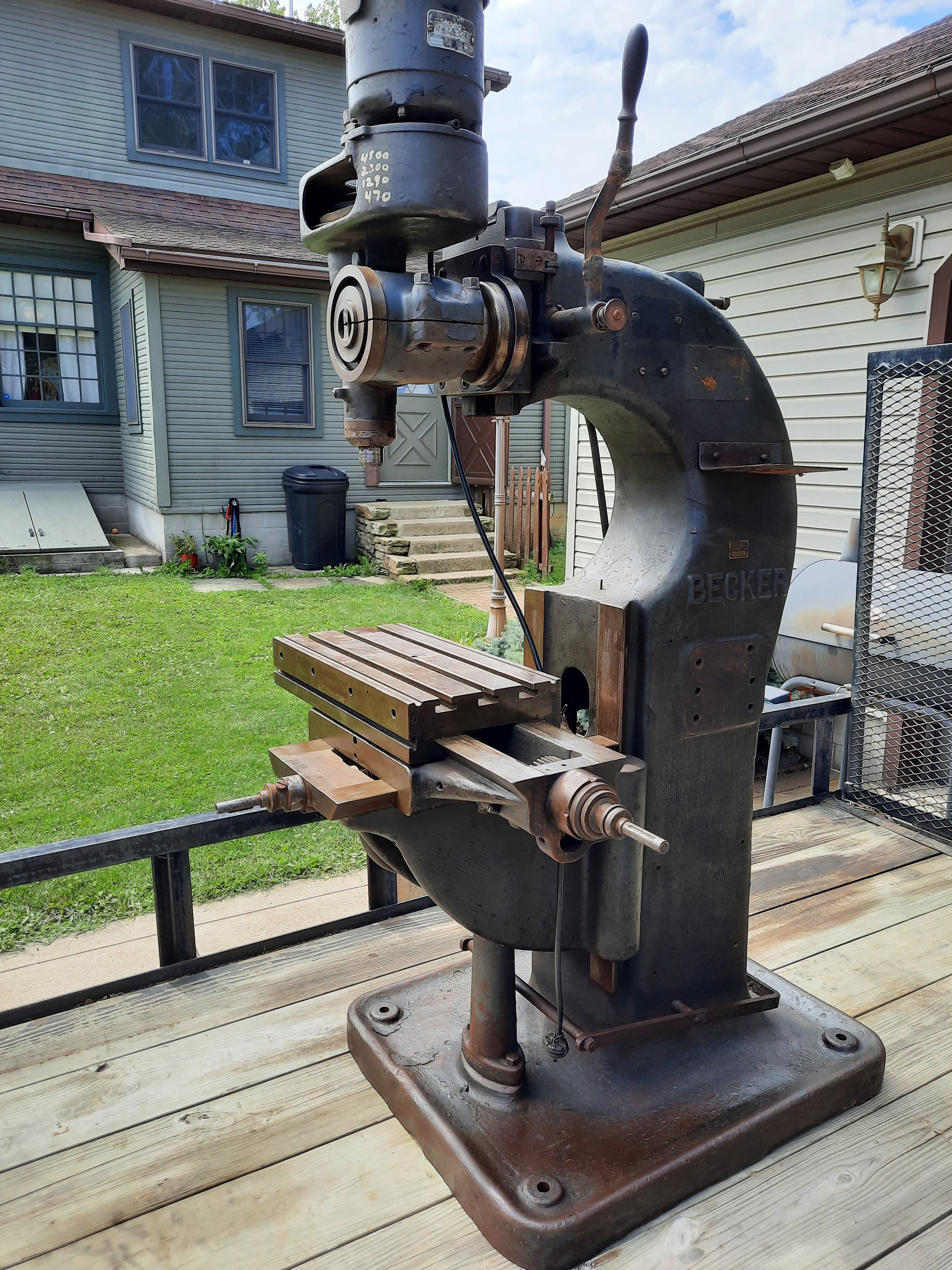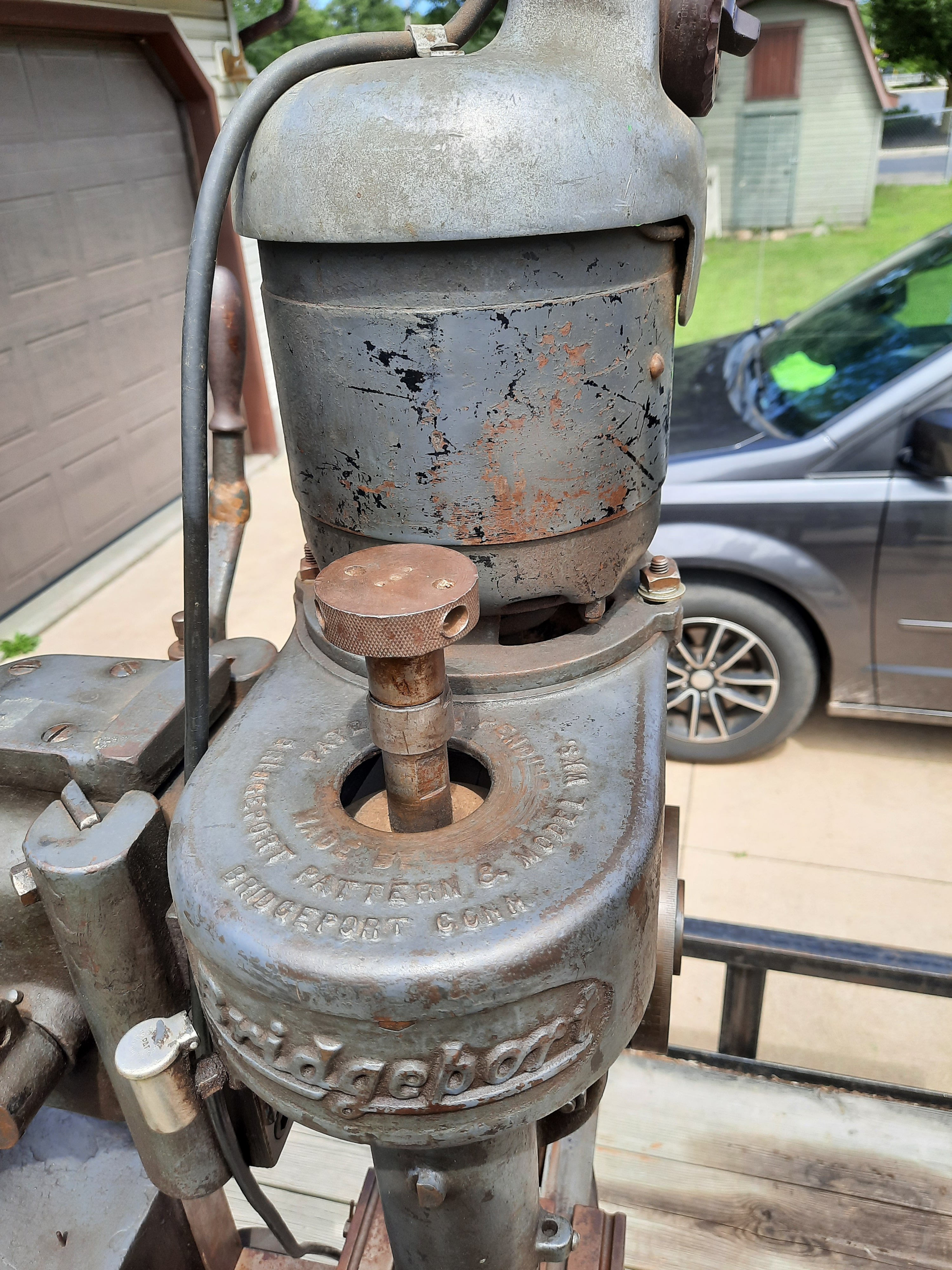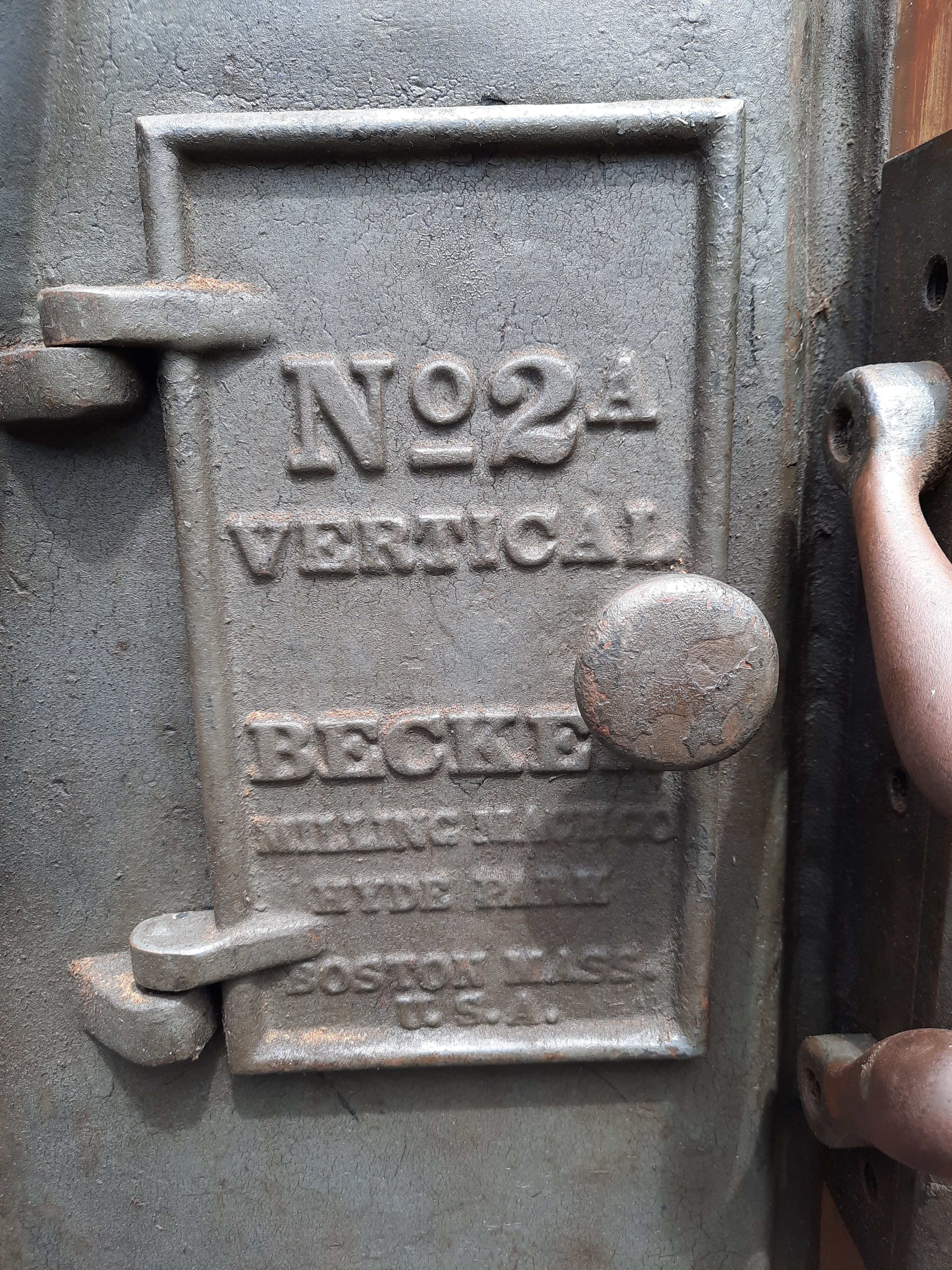 Here's a pic with me next to it for scale. I'd say about 3/4 scale of a standard bridgeport. Perfect for a home shop/ garage and working on motorcycle parts.