Who, me?
DTT SUPPORTER
DTT BOTM WINNER
I knew my next project would come along sooner or later. Since I'll be spending the winter in Ohio rather than going south this one has come along at an opportune time. An older gent near here got this a few years ago and I helped him find a new, oversize piston and get the cylinder bored for it but since then it has just been sitting in his shop and he decided he'd never finish it and wanted it out of the way. He said he would have sold it to someone else but wanted to give to me so the price was right, Triple surprise... why? Well first, because it's a Harley Davidson. Yeah, I know, anybody who knows me would be surprised that I'd take on a Harley as a project. The second surprise is that it's a two smoker, again, not usually my thing. And finally, it's got three wheels.
The thing is a fairly uncommon 1968 Harley Davidson Utilicar. The Utilicar is based on the HD Golf Cart but rather than a fiberglass golf body on the back it has a metal flat bed body. As the pictures show it's a true basket case that'll need a 100% clean-up, refurbish, paint, repair, and replace job but when finished should be lots of fun and quite useful for us. In this state a golf cart can be licensed as a USV (Under Speed Vehicle) as long as it's titled and has lights, turns, brake lights, horn, windshieldrear view mirror, and seat belts. I think the title is going to be OK and everything except the windshield shouldn't be difficult. Hopefully I can get
@Hurco550
to assist w/ a windshield frame. It's powered by a single cylinder, 250cc, two cycle that's set up w/ a starter/generator. There's a differential for the rear axle but no actual transmission. Put it into "reverse" and step on the go pedal and the engine starts in reverse.
Truck full of parts: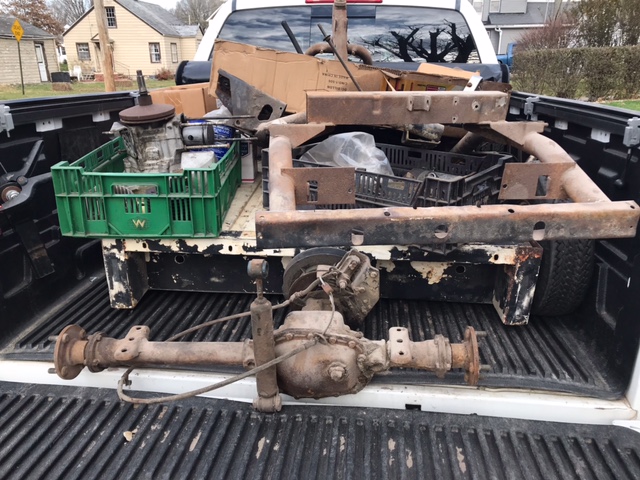 Unloaded and ready to sort: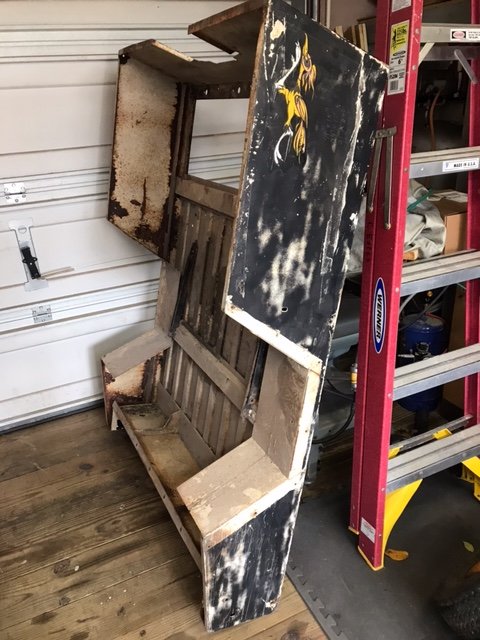 Disk brake on a '68: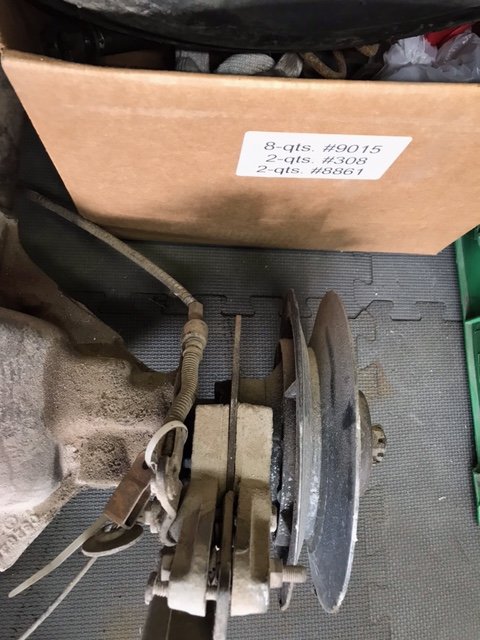 Builder plate, yup, it's a Harley: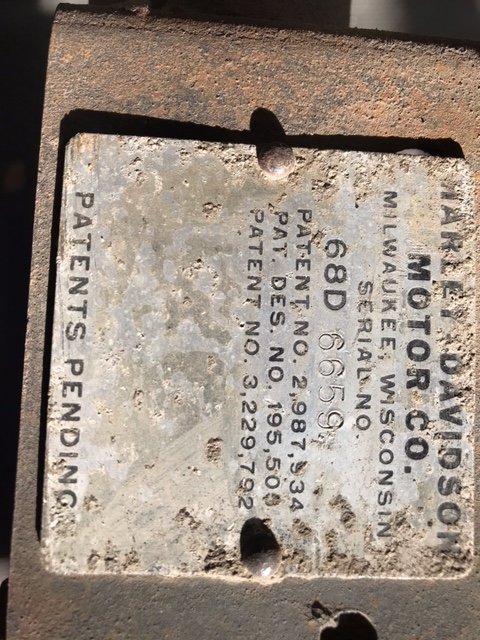 So the goal is to get it going and done in less than 1/10th of the time it took for my last project. We'll see. There's no plan to do anything radical like an engine change or significant modifications just clean it all up, paint it, and assemble.
I'll try to find something nice for wheels and tires and will do up some kind of hardwood stake sides for it. When it's completed it should look something like this: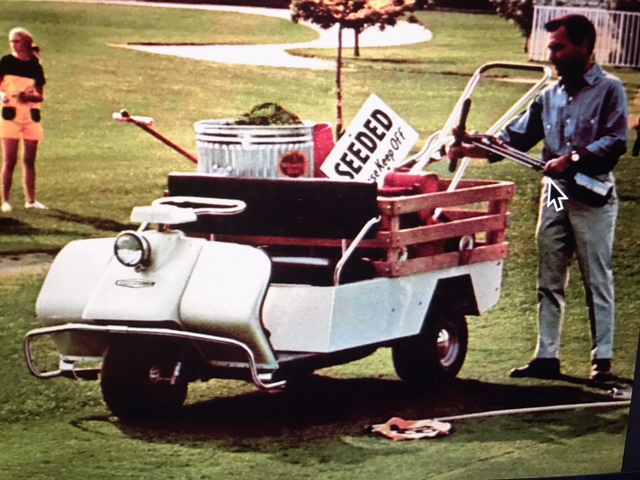 Last edited: