4 out of 3 people have trouble with fractions
DTT BOTM WINNER
I started a different thread with two bike builds, I really need to seperate them. This bike is a build I've been thinking about for years. It is a 1975 CB550F. The bike was very rough when I got it.
Plans, single sided swing arm, modern front end, modern brakes, swap meet parts to be used throughout, modern electronics Mgadget, big bore engine, lots of engine upgrades.
So far, purchased a 1991 VFR swing arm, Marchesini wheels, CBR 929 front end, Dunstall fairing, belly pan, Kawasaki tank, Lossa 4 into 1.
Started cutting it up. Made a pilot to fit into a hole saw that centered the saw around the stock swing arm mounts, used 1 1/4" od solid steel, cut two slugs to weld in, drilled out center the same id as the VFR swing arm, made a couple of alignment pieces and welded in new swing arm bungs. I am making all my mods to the frame and not the bolts ons so if a part goes bad, I can easily replace it with a stock piece.
Then, to fit the Kawi tank, I had to remove the fat part of the back bone, I am also planning to run CR carbs so the two bars behind the carbs needed to be moved anyway, so "f" it, cut it all off and start over. Braced up a few things and cut the back bone out. More pics to come.
Here it is as purchased.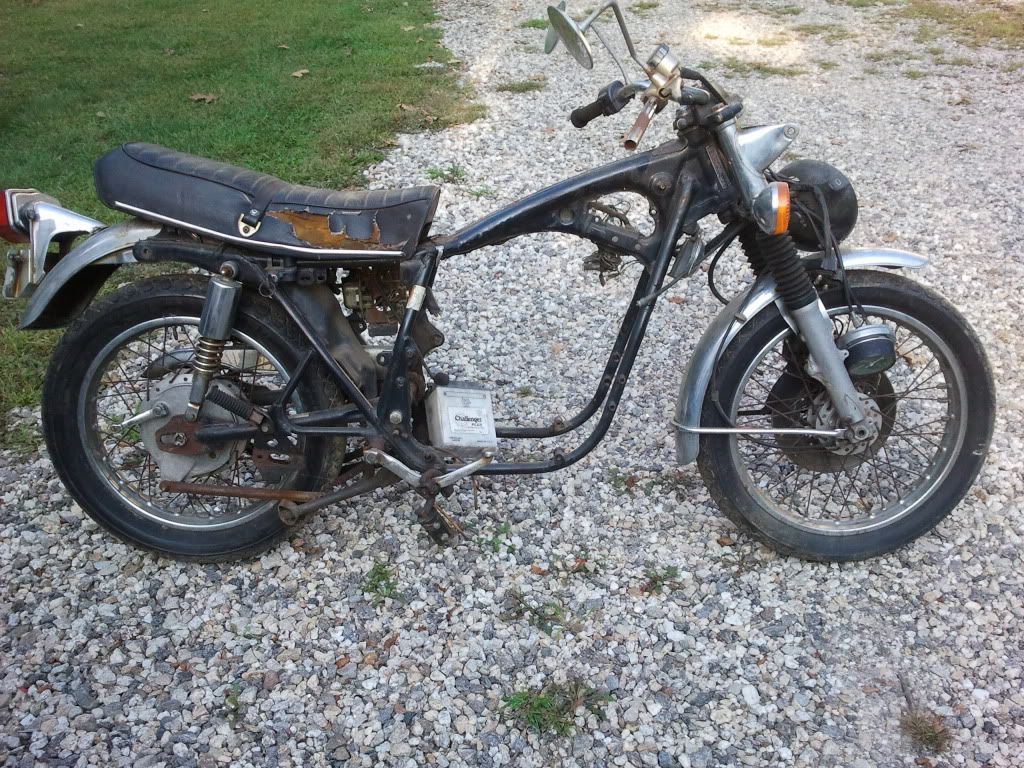 Swing arm bungs.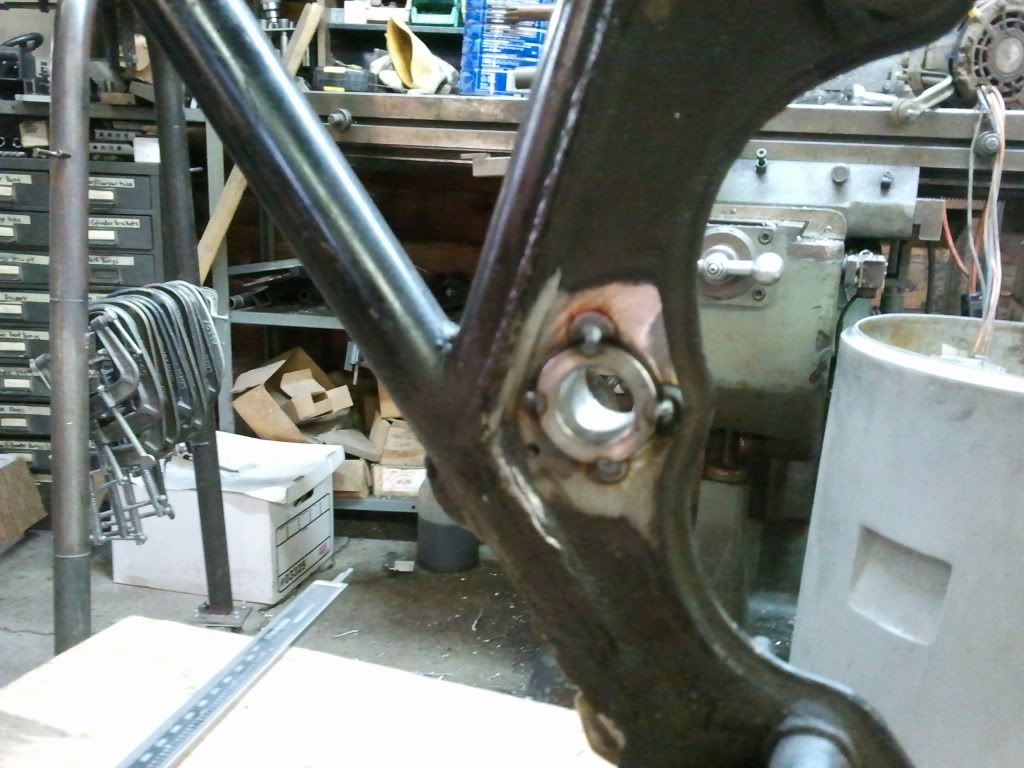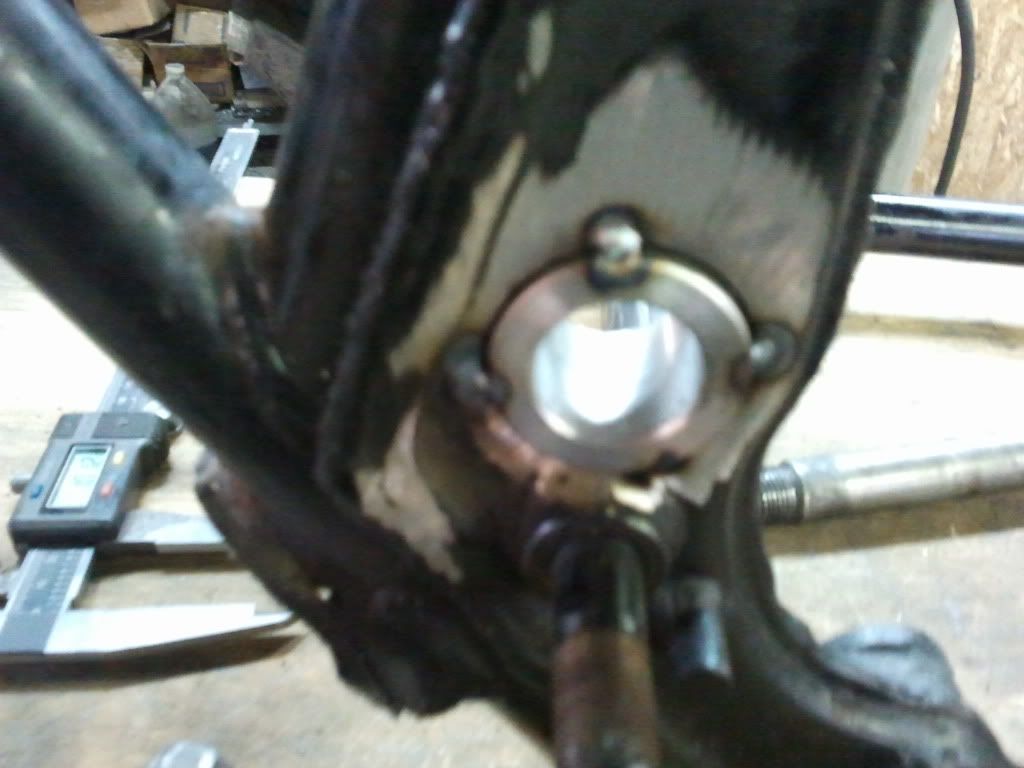 Back bone.