This is one of those "what the hell" kind of project posts.
I'm a big fan of big classic British singles, but don't really have the time (or cash...or skill) to resurrect a true classic.
So, Instead of a Goldstar, Manx Norton, Velocette or even something more workmanlike and pedestrian, then making it right
I bought this: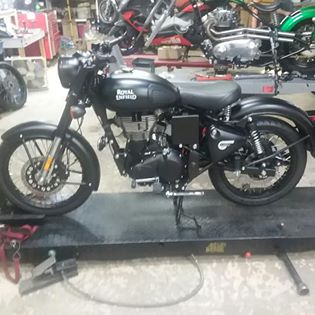 a 2020 Enfield Classic 500 in lovely stealth black.
First things being first, I ordered up some goodies from Hitchcock's (British Enfield professionals). Cams, valves, springs, Power Comander, complete pipe, a Carberry Vibration reduction plate and turned it all over to my favorite powerjunkie to make the changes.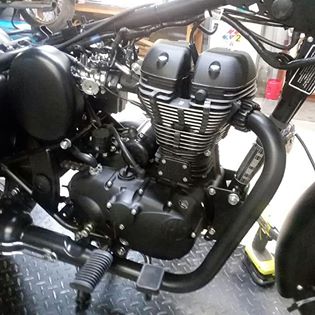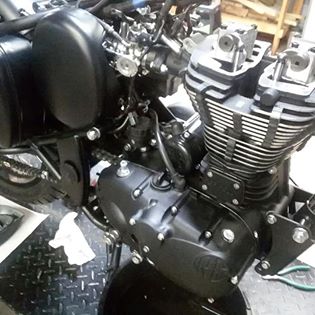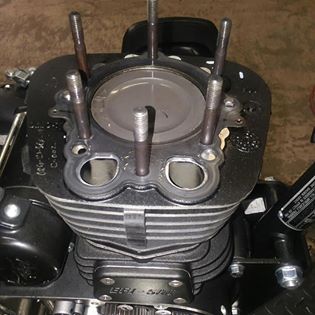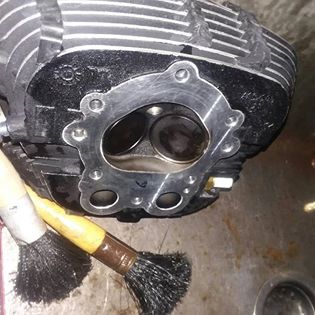 The engine, obviously fresh. I wanted to go to a higher compression piston, but there just are not really any options for the standard bore and I'm not real hot on punching a new barrel out to fit an 87mm piston (resulting in a 535cc displacement). But I think the changes that are being added along with some mild porting will result in the gains that I'm going for.