OK, here is the long over due start to my build thread.
1974 CB360. Some stunter must have owned it because it came with a 12 O'clock bar and a stunt cage.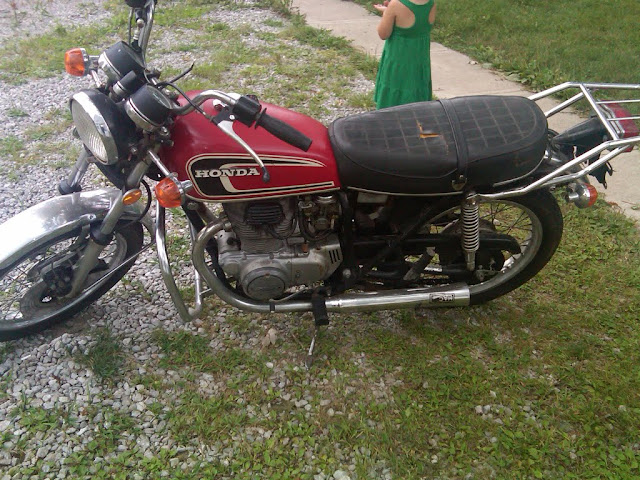 I originally picked up this CL360 but it didn't have a title. Here in Ohio they seem to think that if you have a bike with no title, then you are a thief. There was no one at any of the title offices that I called or visited that offered even the slightest bit of help. Oh well, $125 lesson learned. It was worth it just for parts.