Hokey Doke. Been a long time between drinks, but I have actually been quite busy. All the control cables are made and actually work! And I'm on the home stretch on the wiring now (not that it looks like it):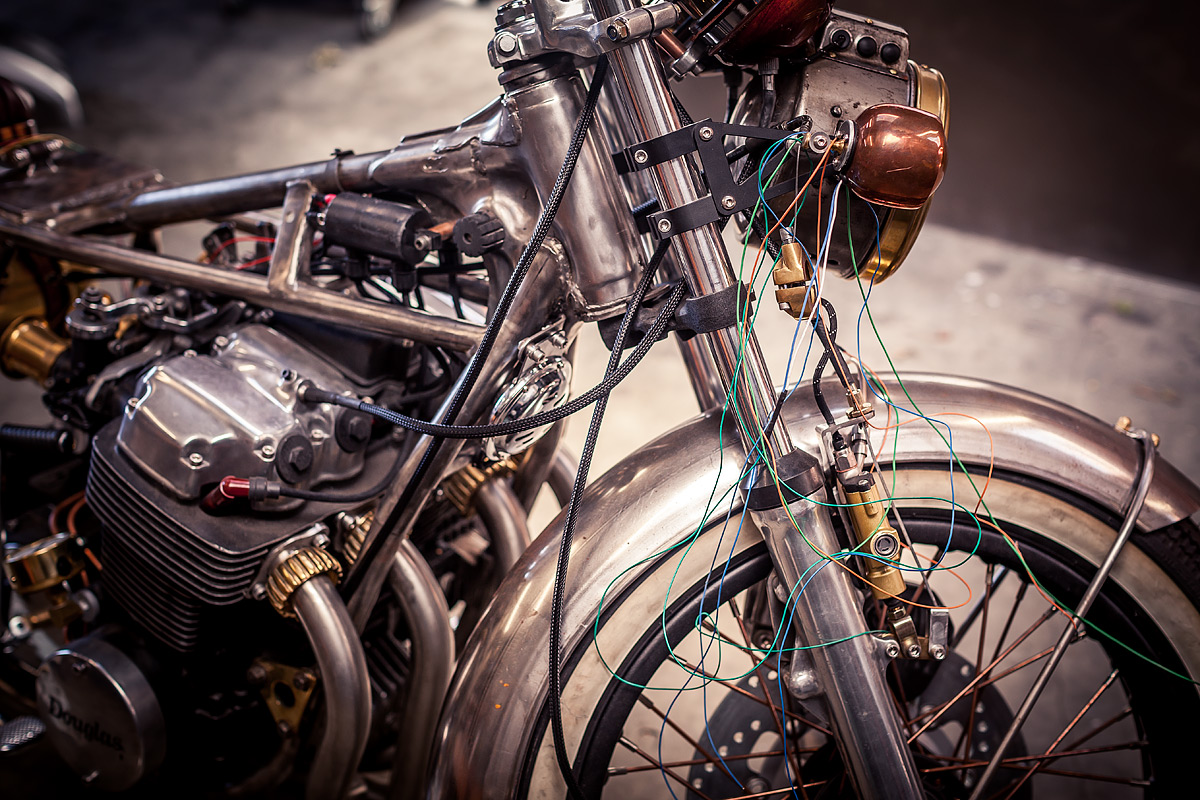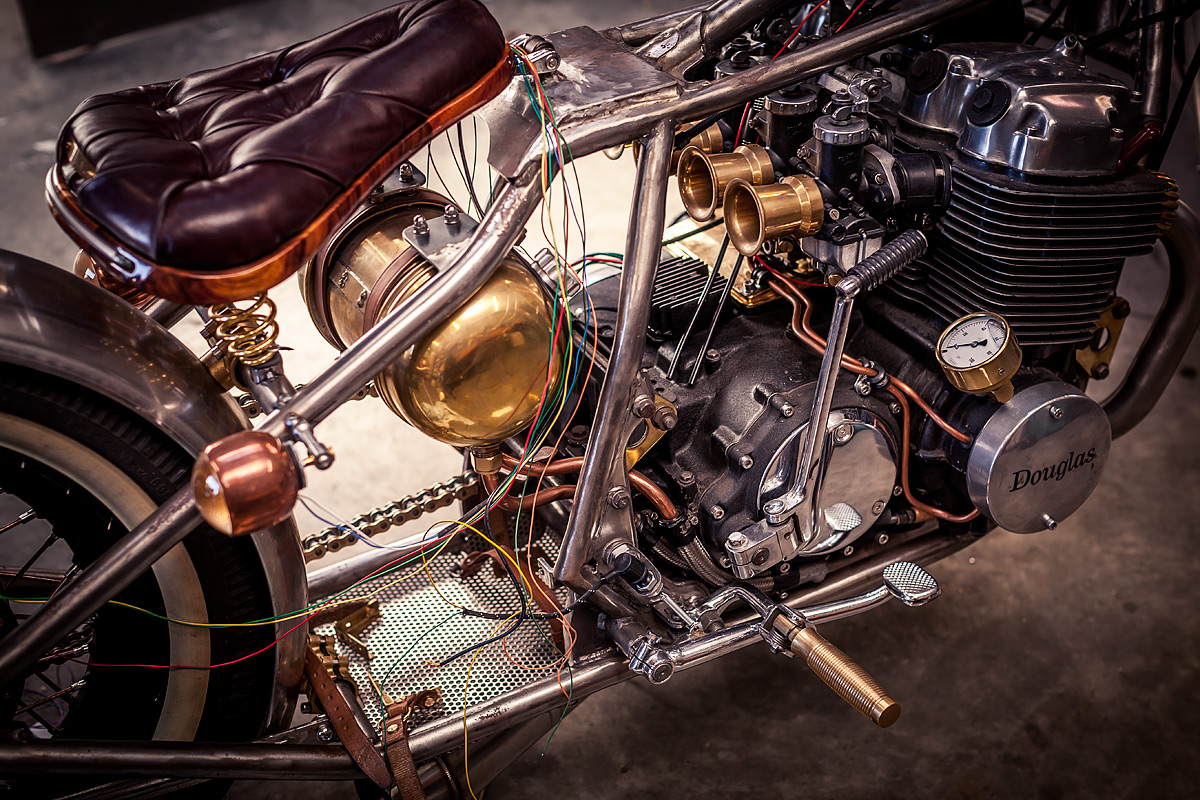 But most of my time has been spent trying to make the f$#king petrol tank. Turns out my old MIG set up just wasn't up to the task (neither was I really) so I had to get myself a new TIG for Xmas. It's been a long process of trial and error but I'm slowly getting there (will post up the first attempt when I actually get the final one completed). Goddam sheet metal is a cantankerous beast though! But, think I'm making some headway: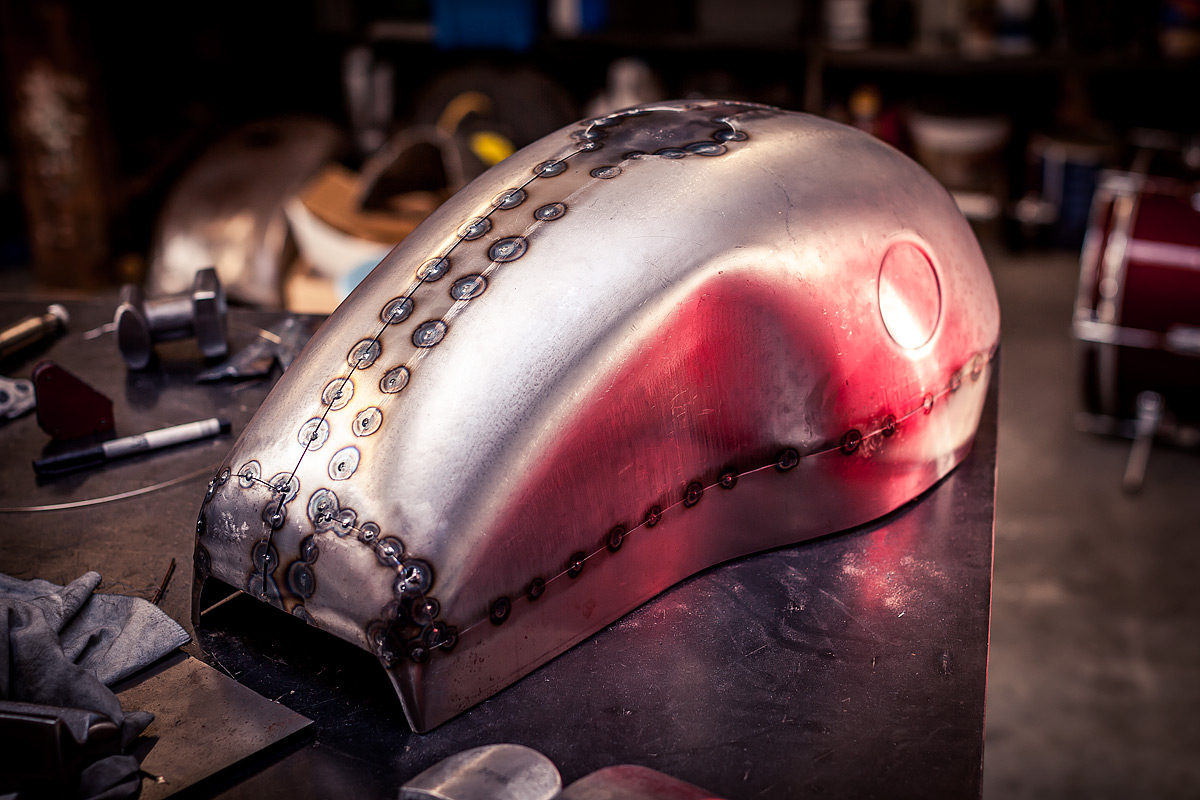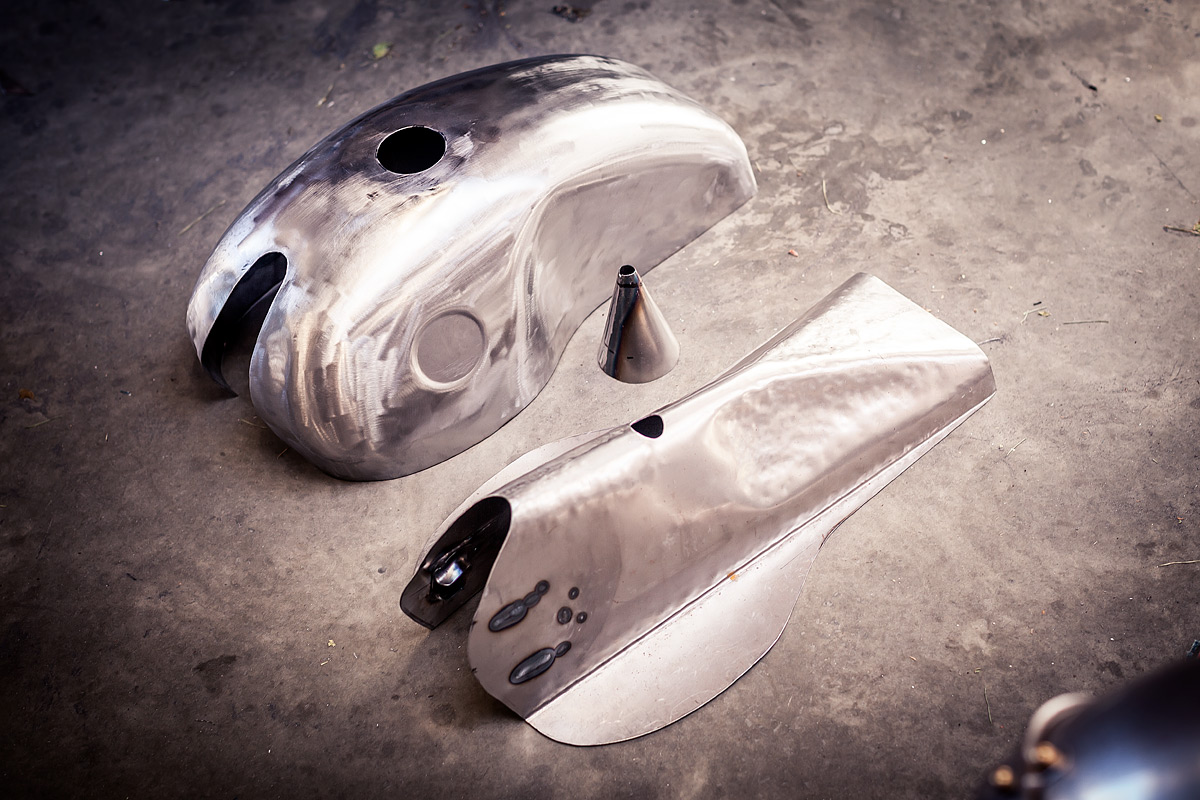 Now I'm getting to the bit where it's all got to be stuck together... fingers crossed on that one...