'hacking is learning'
DTT BOTM WINNER
Here we go. I'll try to keep the intro short and sweet. After Thanksgiving dinner, Dad gave me his 1973 Norton Commando 850, his 1965 Norton Atlas, his one-owner 1967 Norton P11 Ranger (including spare engine and trans), his 82' Kawasaki GPZ1100, and lastly his 196? BSA Goldstar 500. Also included is stacks and stack of books and documentation going all the way back to the 50's, really hard to find stuff.
He's 80 now and can't ride motorcycles anymore, which is hard on both of us (more on him obviously). Because of Dad, I've been riding and wrenching since I was 6 years old, however I was not expecting this and it came as quite a surprise. It took me awhile to get my head around it but it made sense coming from his perspective. He wanted me to have them and enjoy them while he's still around and can still unload his years of British bike moto-wisdom on me. I'll need it.
Because of space at my garage, all I've been able to bring home so far is the Commando and about 1/3 of his parts stash. This bike will get my winter attention and I've barely got started. This is a kick only bike, the Commandos' weren't kick/electric until 75' on the MkIII I believe. That's also when all bikes shipped to the US had to standardize on left side shifting. This one is right side shift, one up, three down. It's got nice rearsets already, a Corbin Gunfighter seat, and adjustable Tomaselli bars.
Main stuff the list:
- cleaning
- radius and trim/fit new Wassel alloy fenders
- decide on, get and install new rear brake light and new turn signals, and 12v headlamp bulb
- swap exhaust to proper peashooters (done)
- Pazon electronic ignition upgrade, new 12v rec/rec, 2 new 6v coils, and most of the harness needs modification
- fix/refit lucas bar control switches, etc
- new electronic tach
- tank flush/clean and possibly seal
- cleanup guage mounts
- replace/adjust/fix rear brake setup, front Lockheed setup seems to work well
- maybe chain and sprockets
- Dad said it used to pop out of 1st gear sometimes so I'll have to take a look at that
- Fit and tune Mikuni flatslide carb and 2-1 intake. Needs new throttle cable fittings for the carb top.
(I have the old Amals and intakes but no intention of using them)
- fit an EarthX battery, rec/reg, ignition module, etc in the old battery tray area
- maybe fit a bit wider rear rim and tire, it's too skinny...
I don't intend to do a crazy concourse restoration. Paint on the tank is original and there are a few small dents but nothing terrible so I'll leave it be. The sidecovers are in excellent shape and have original paint as well. Not a purist bike of course but hopefully a nicely modified reliable cafe style rider.
And pics to get started...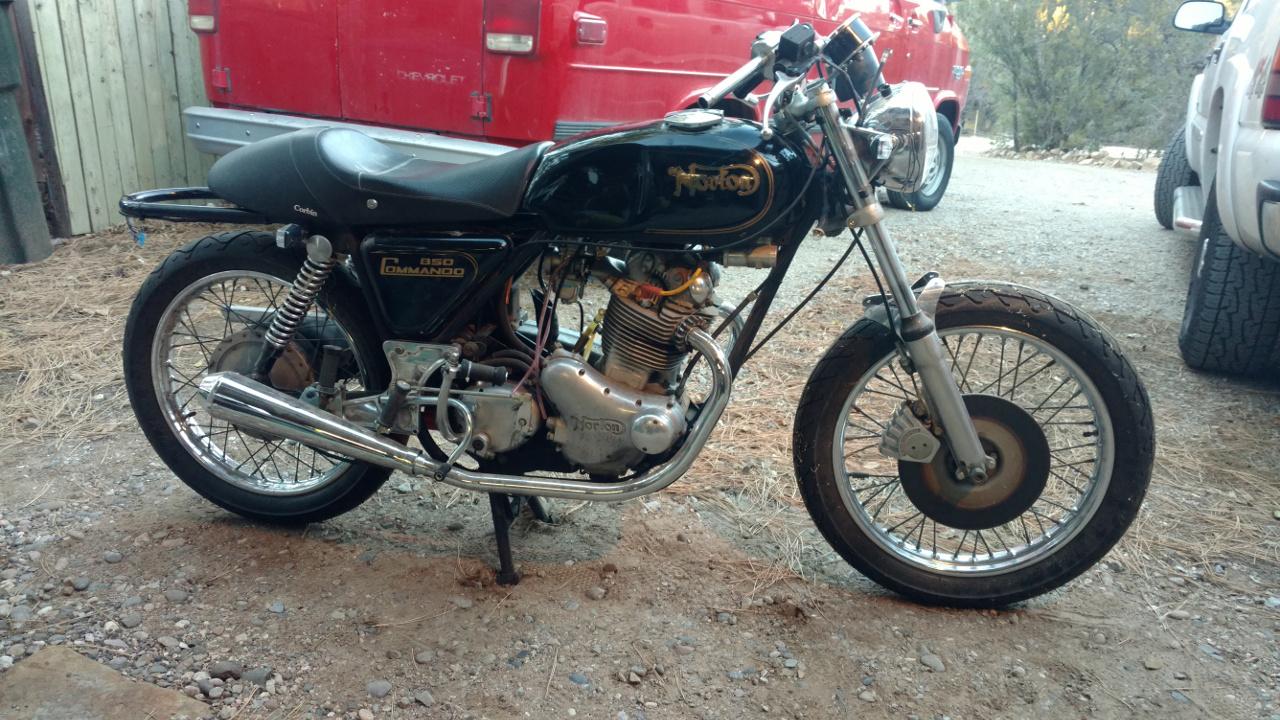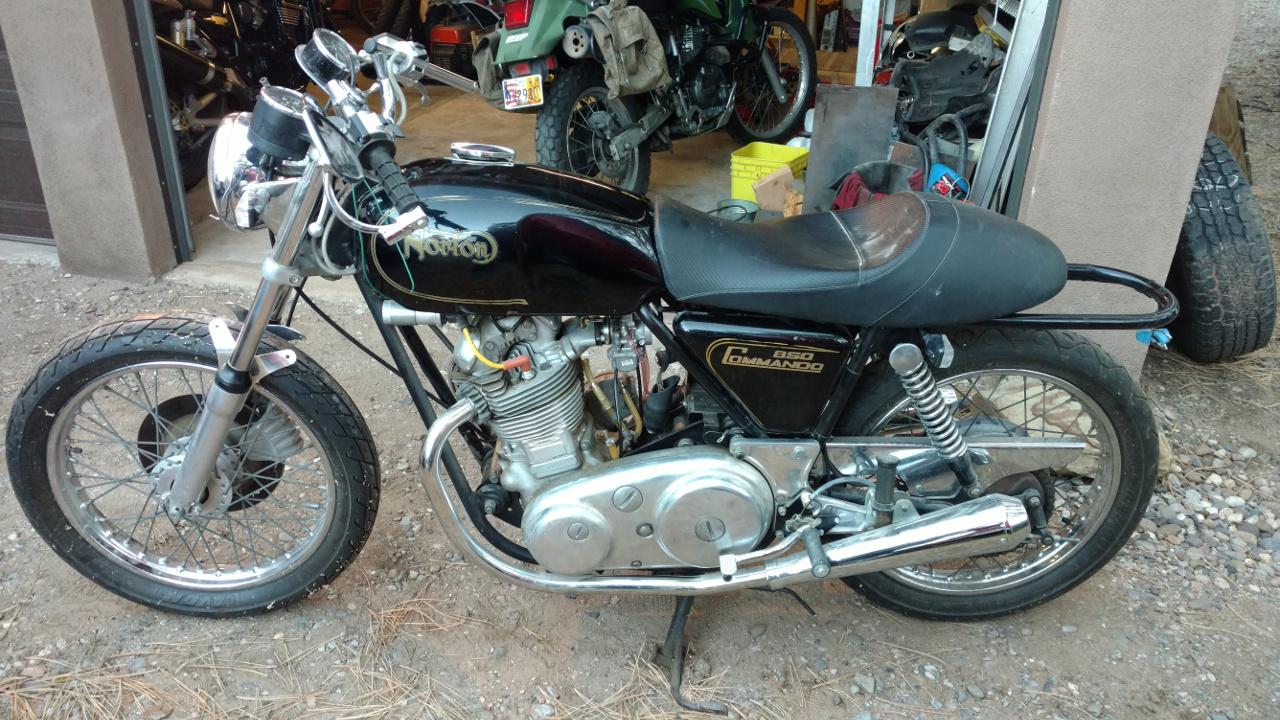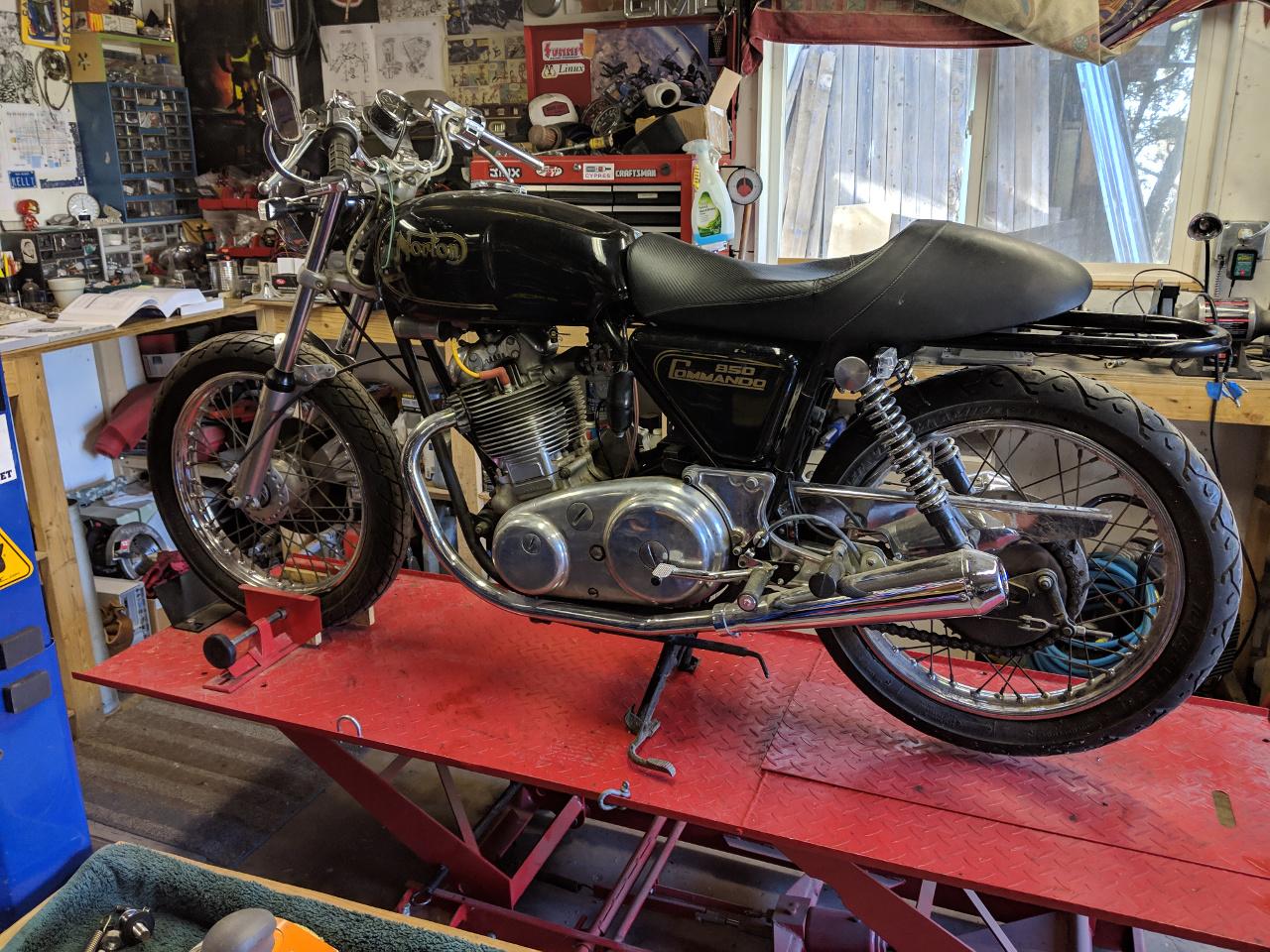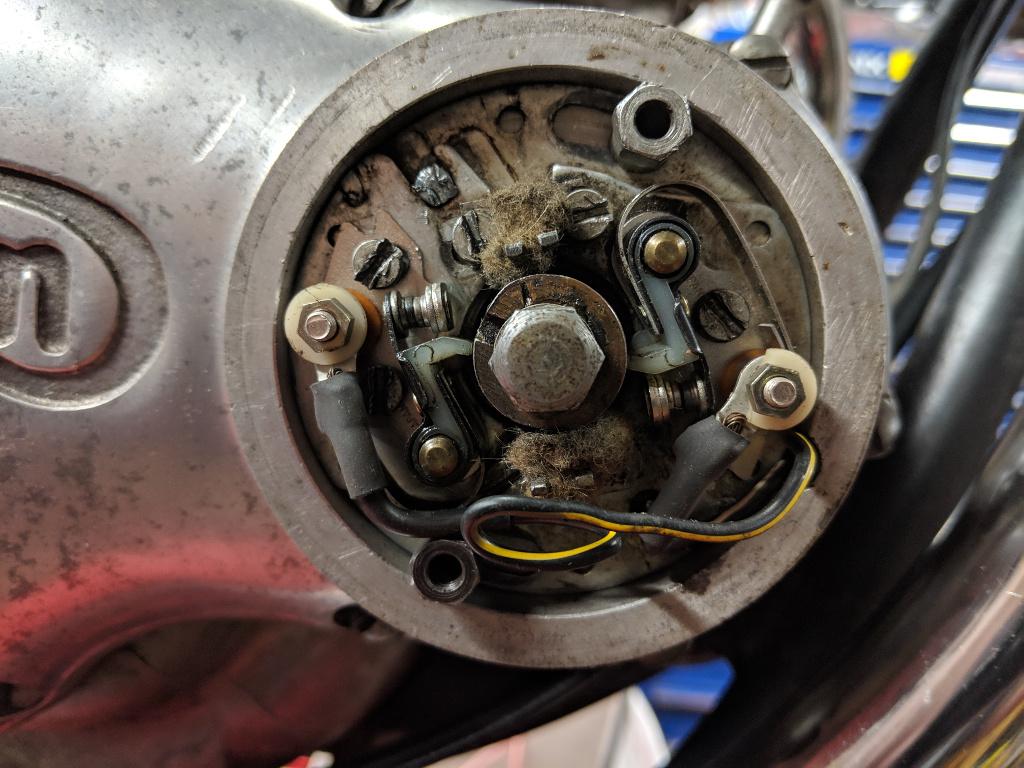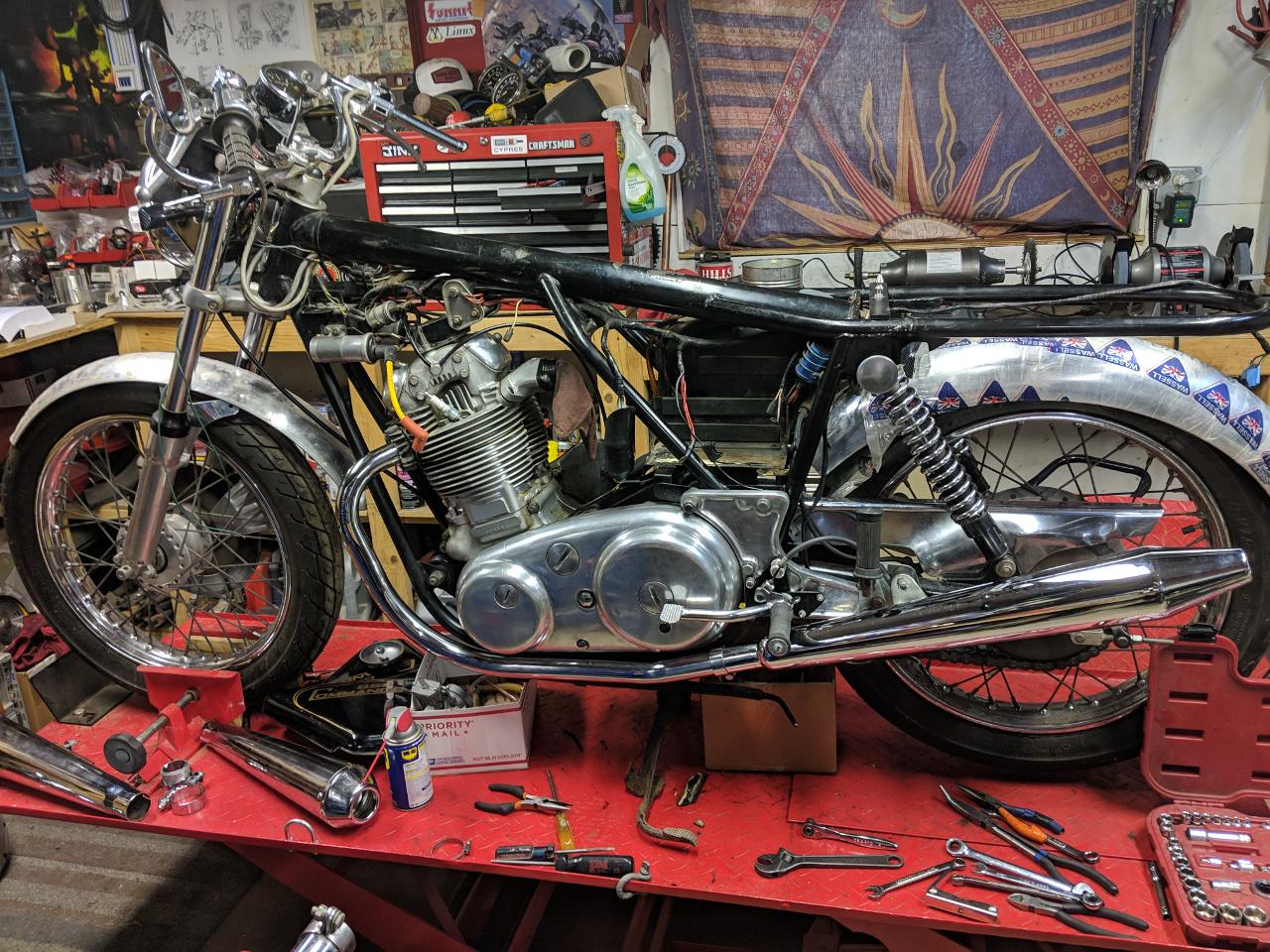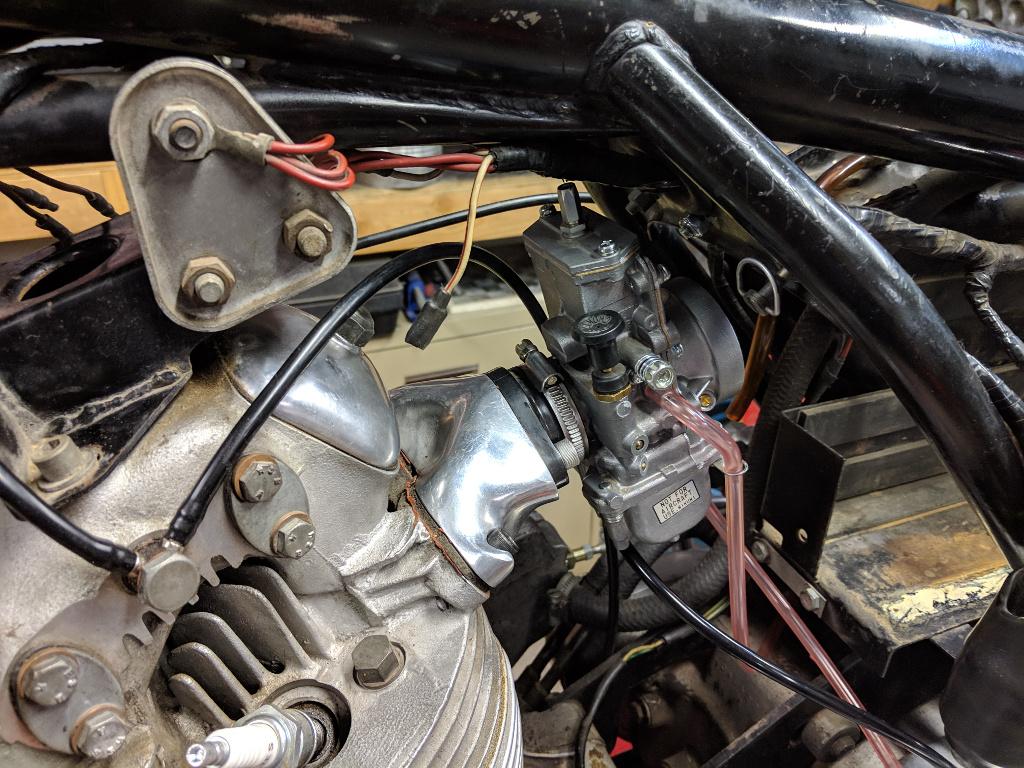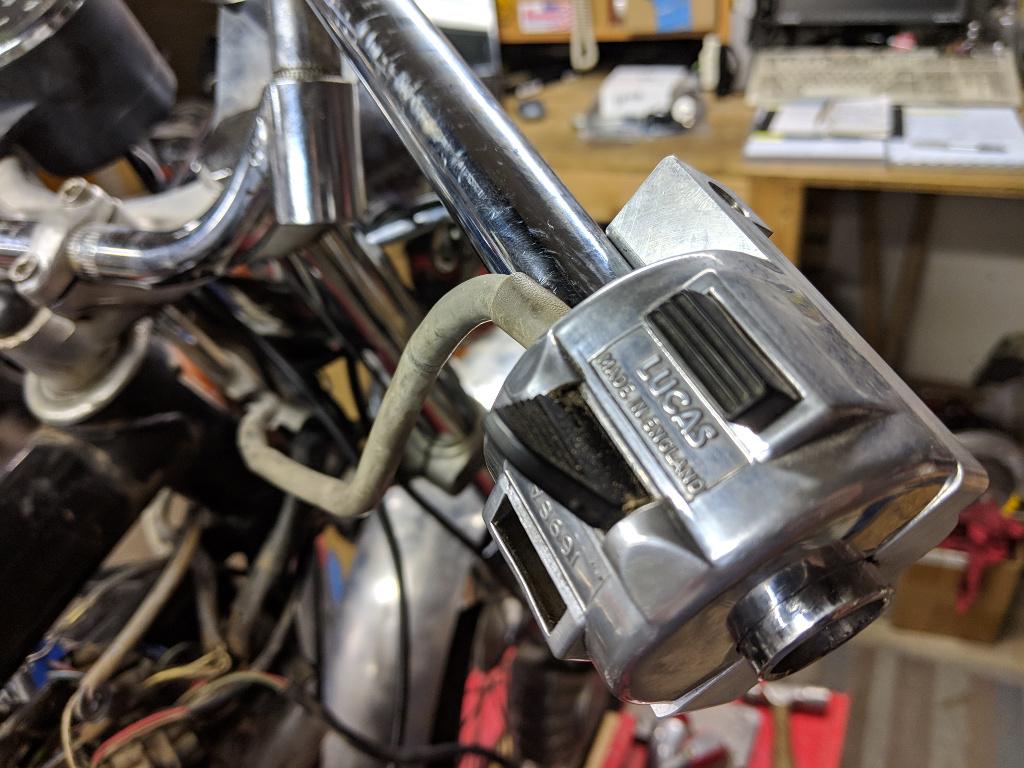 Last edited: