Nick Ol' Eye
DTT BOTM WINNER
Without further ado, I present to you the Van Van!
Canyoncarver picked this old girl up a while back, and a while later I was searching for a CT70/90 I remembered he had it stored. With slightly larger tires and a 125cc 2 stroke motor, the RV125 is a cool alternative and should be a blast. We chatted about it and I made a plan to go out and grab it from him.
Here I am sitting on it in the canyoncarver shop. It's bigger than I originally thought, the beefy tires create a weird illusion that it's a smaller bike than it is, in photos anyways.
Since we flew out, rented a car and planned to stuff the bike in the back, disassembly commenced.
Fit like a glove. Good thing our rental ended up being an SUV. Everything is in there with the exception of the front wheel (woops!) but more on that later.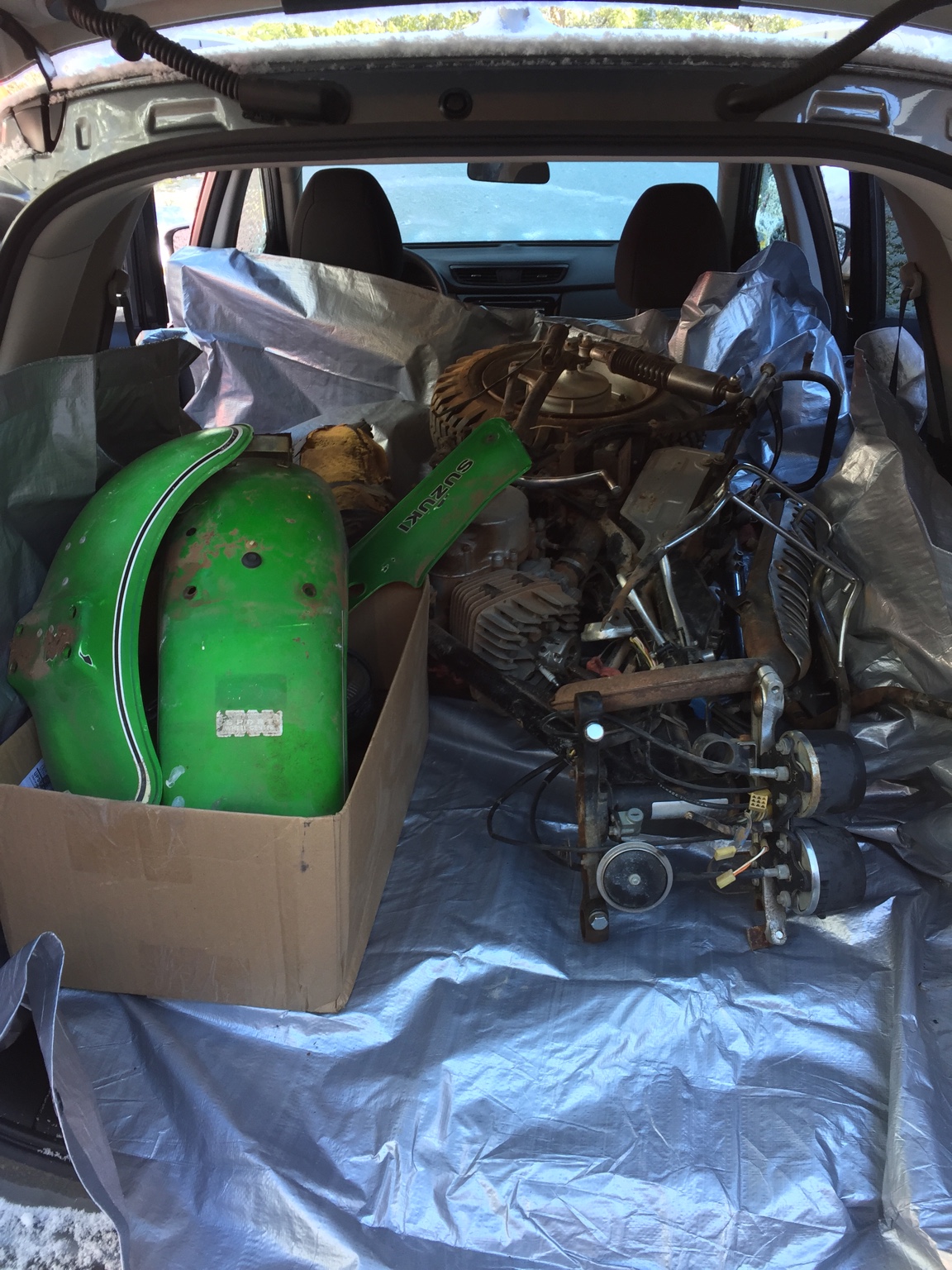 Back at the shop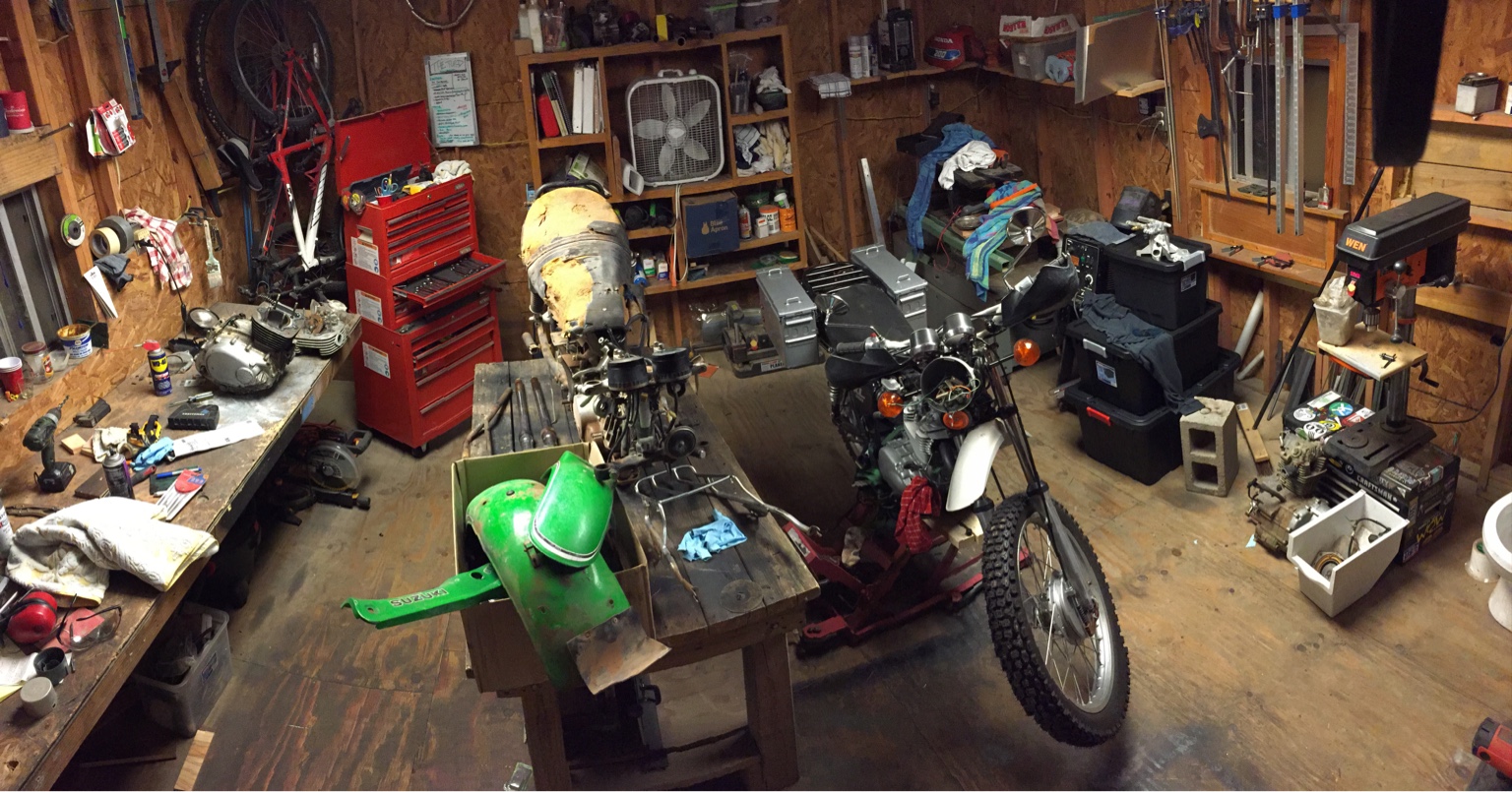 I was going to put it back together, fix the motor and ride it but since it was already more than halfway disassembled, I figured why not just go all the way and do it right. So disassembly commenced.