Nick Ol' Eye
DTT BOTM WINNER
After getting the oil lines bled and all that fun stuff, I rolled her outside for the first start. Put entirely too much fuel in the tank before checking that the float valve and petcock were working. Last time I'll make that mistake. On the bright side, uncured Duplicolor engine enamel AND Rustoleum Appliance epoxy are both fuel resistant, which was surprising. Ended up with about a pint of fuel pissing out of the petcock all over the motor and walkway. Not sure what the deal is as I rebuilt the petcock. Going to pull it off and test it on the bench before I put any more fuel in the tank.
I actually managed to get her running after a few attempts. Since the petcock and float were both malfunctioning, it flooded out and died pretty quick. But I heard it run for a good 10 seconds, so there's that!
However, during this series of mishaps I discovered that the kickstarter gear is completely botched. The ratcheting mechanism only grabs about 10% of the time. So you can kick it over a couple times then bust your shin open when it doesn't engage. Awesome. I ordered a new assembly and annoyingly pulled the motor out to prepare to split the cases again.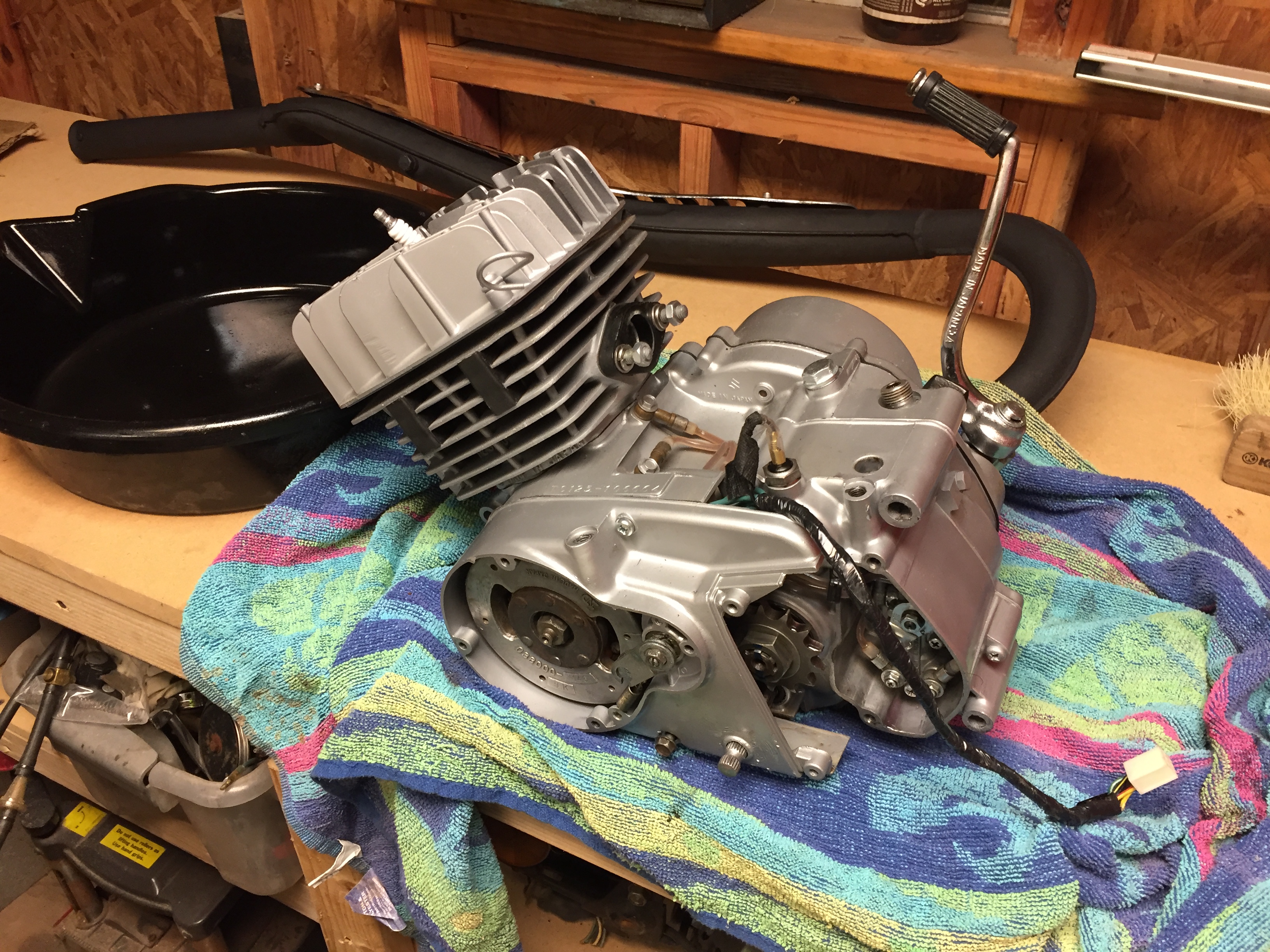 On the plus side, this motor takes about 20 minutes to pull and it only weighs about 25 lbs, so it could be worse.