I've had atv's and motorcycles on and off most my life. The two strokes were always the most fun but the four strokes always won the most trophy's. Given a recent back injury and lengthy recovery, I figured it was best to start a project more about the build process and the fun of the ride rather than trying to build a race-worthy bike for competition. What's more fun than a vintage 2T with a bonified California legal plate? - How about one I can track too
Enter this DT3 I acquired Saturday.
Current State:
1973 Yamaha DT3 (250cc)
Stock Mikuni Carb
Stock Wheels
Unk bore / piston
Starts first kick
Last street registered in 1985
Leaks a bit of oil from some yet-to-be-determined location
5yr old gave me the thumbs up.
Wife thinks it's good for me to start another project after selling the last one.
Wife has no idea what kind of habit she's supporting
Game on
Future State:
Deraked & plated stock frame
Disc Front
[Preferably] disc rear
[Preferably] 19" F/R wheels, Dirt Track Tires
Stock tank
Glass Seat section
Chromoly or Aluminum subframe
Chromoly Swing Arm
Flat Slide Carb
Updated reed cage (V301a, V4R01D)
Modern electrical (12v, CDI?)
Find the leak [preferably fix it too]
As she looks at her new home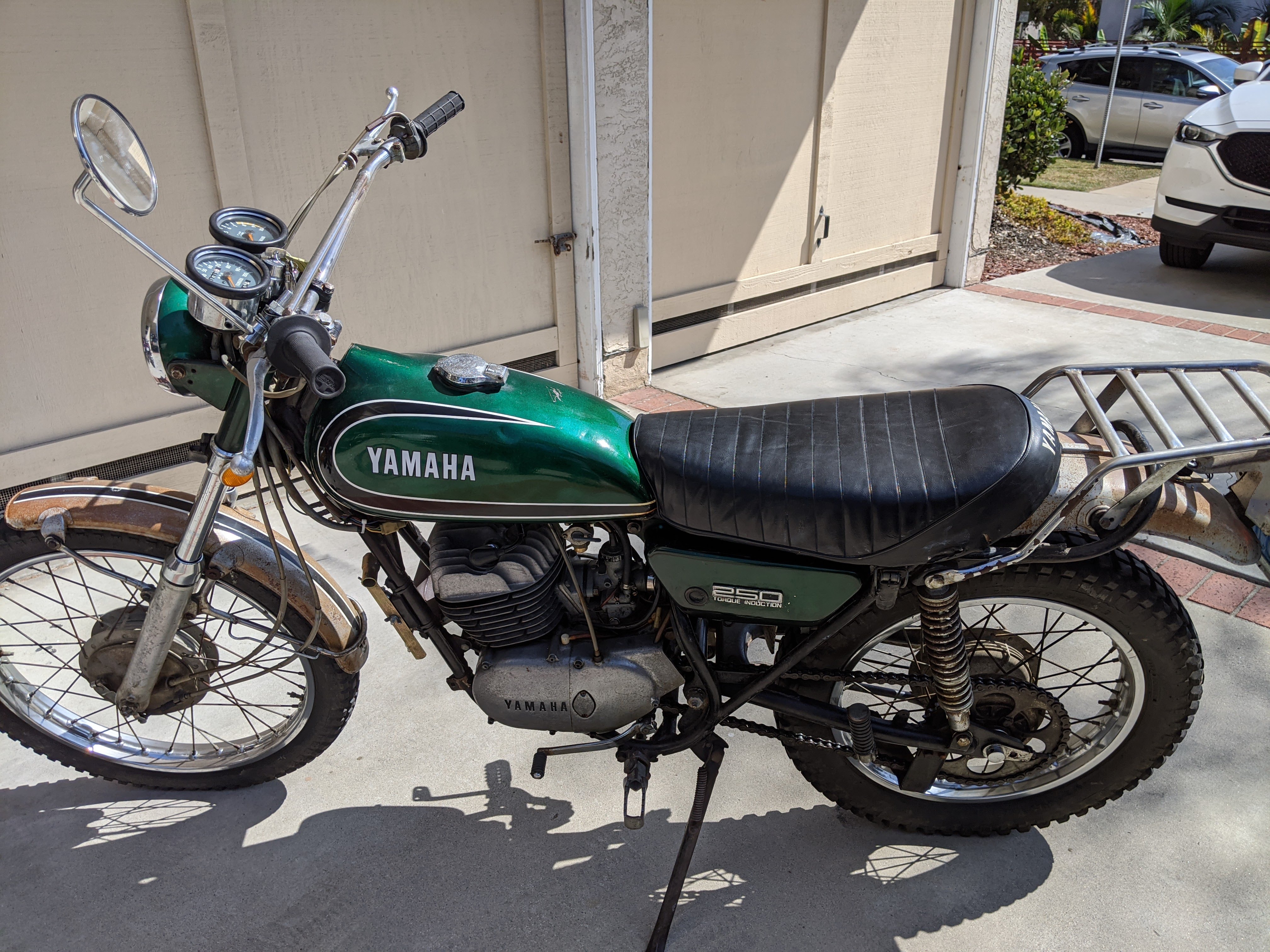 Quite photogenic already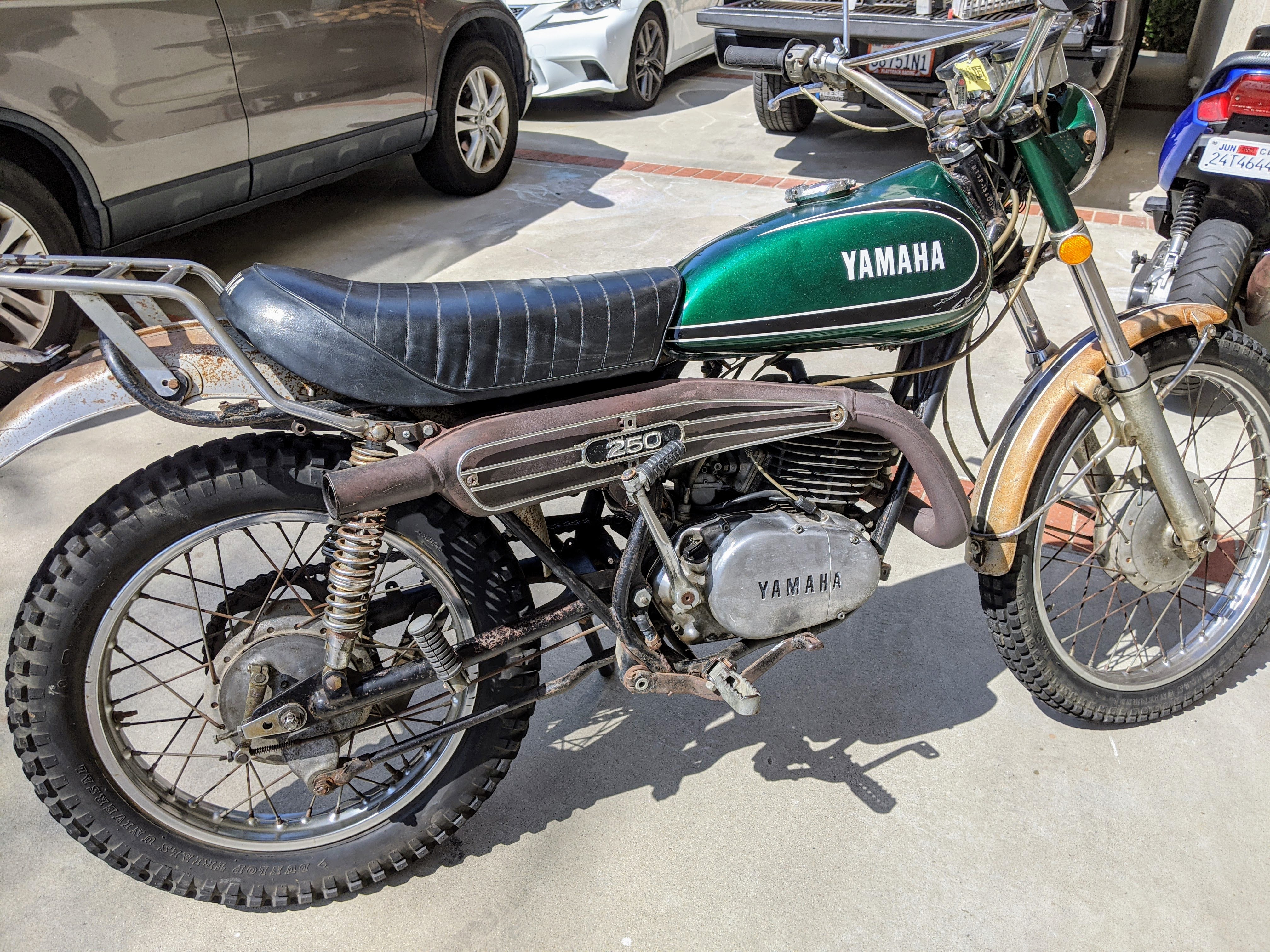 The Yami's get the sun while the Honda gets the bench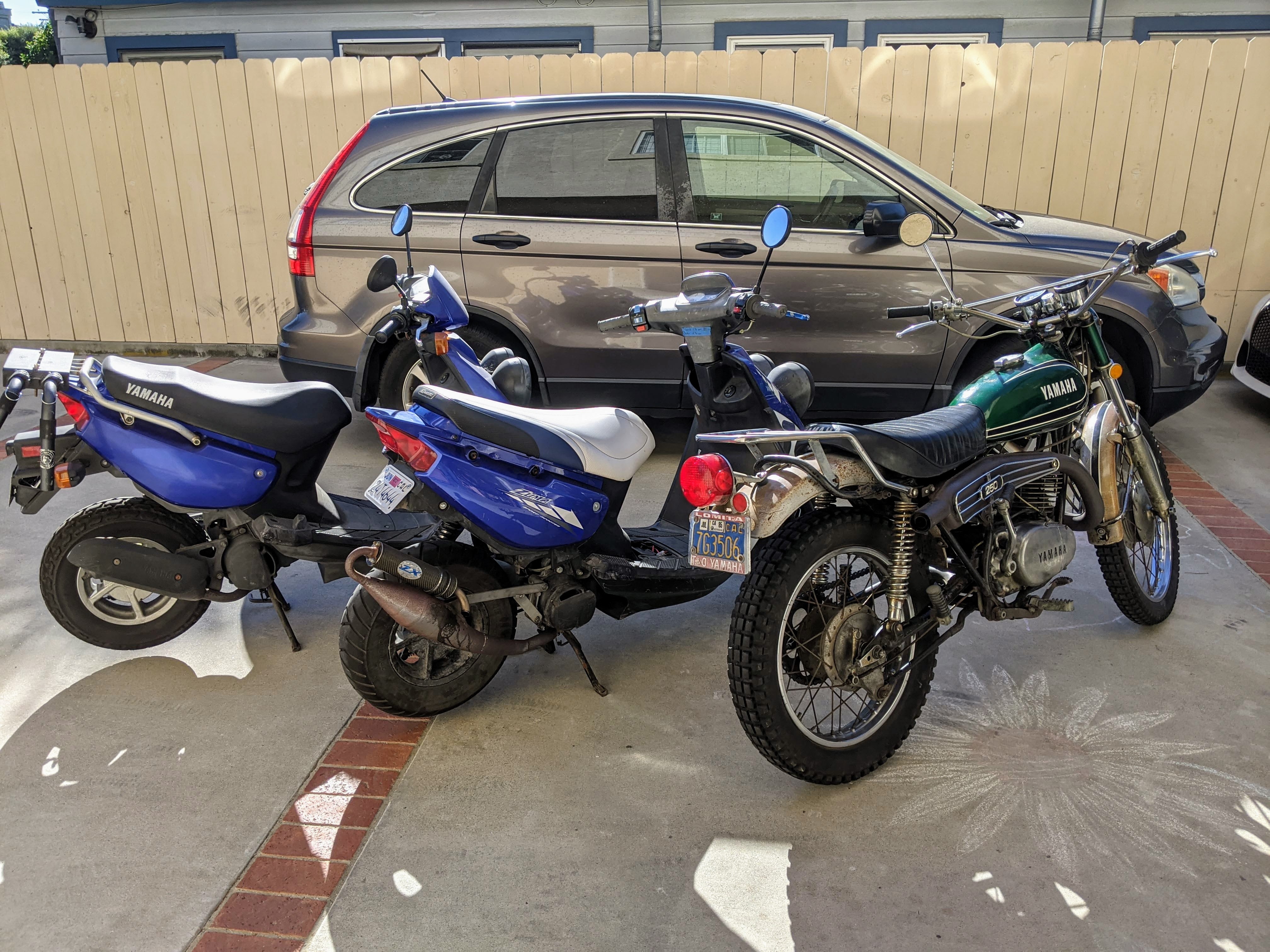 Great site for axle and fork tube dimensions for conversions:
http://organ-donor.org/motorcycle-data/fork-tube-diameter-list/
Last edited: