Intake update!
After following the rabbit hole Teazer sent me down, the researched turned out quite fruitful!
I bought an eBay intake for a Yamaha Blaster 200 in hopes the math and form factor would prove out before dumping $130 on a V-Force reed cage. This setup
mostly
checks out, with the exception of the carb angle and the distance between the lower bolts and new carb.
I'll likely use some flanged bolts with a smaller hex diameter and massage the carb ever so slightly to gain some clearance.
I don't think the carb angle is bad enough to affect the intended function, but I foresee some float-bowl adjustments to make sure. Otherwise, I'll look at an angled spacer or something of that nature.
You'll also notice the new carb swapped in real simple. That's the stock throttle cable in there for mock up. Literally just unthreaded the adapter and unsnapped the cable from the OEM Mikuni round-carb and screwed it into the top of this 32mm Mikuni flat slide, snapped in the cable, and away we go!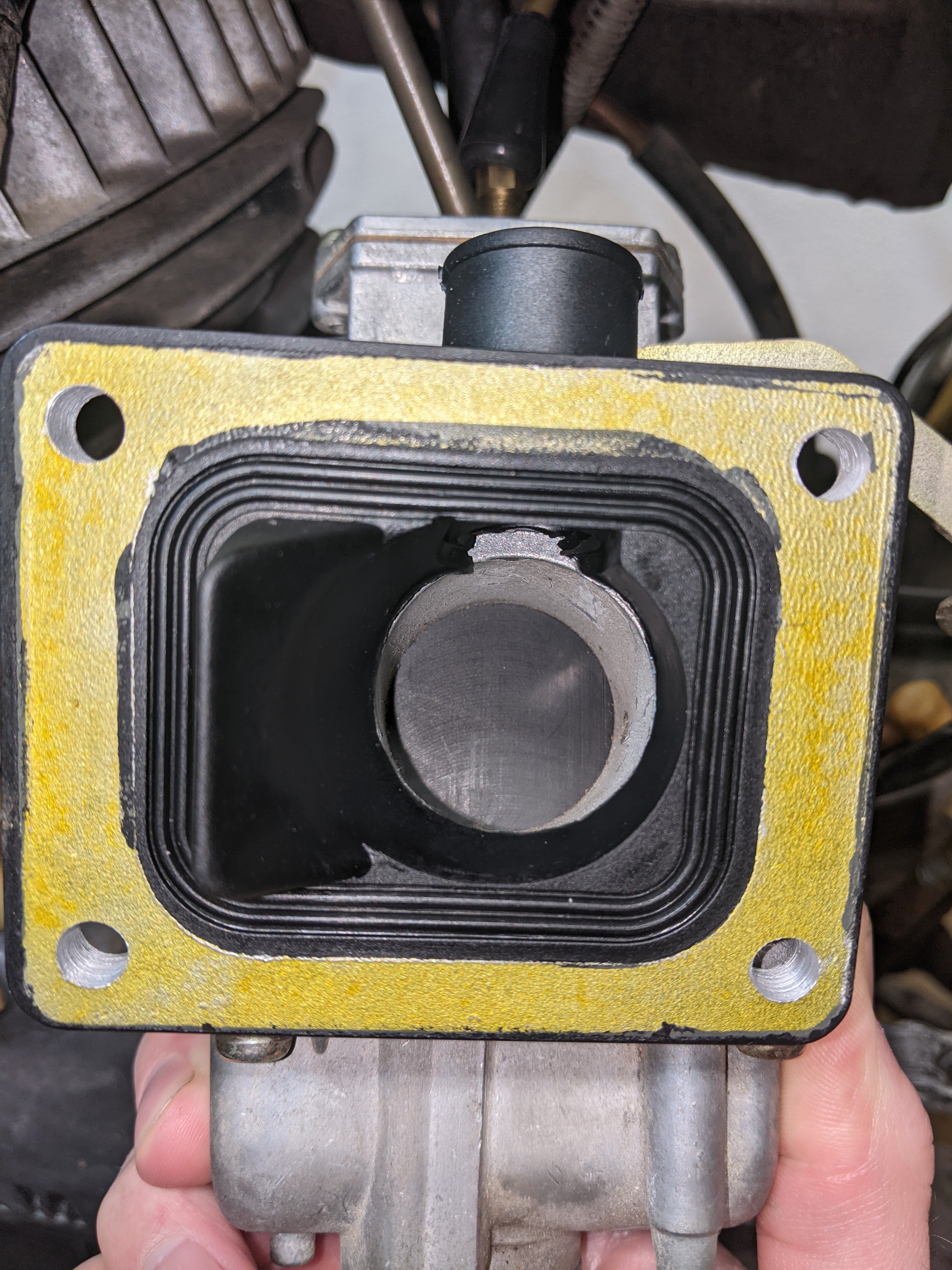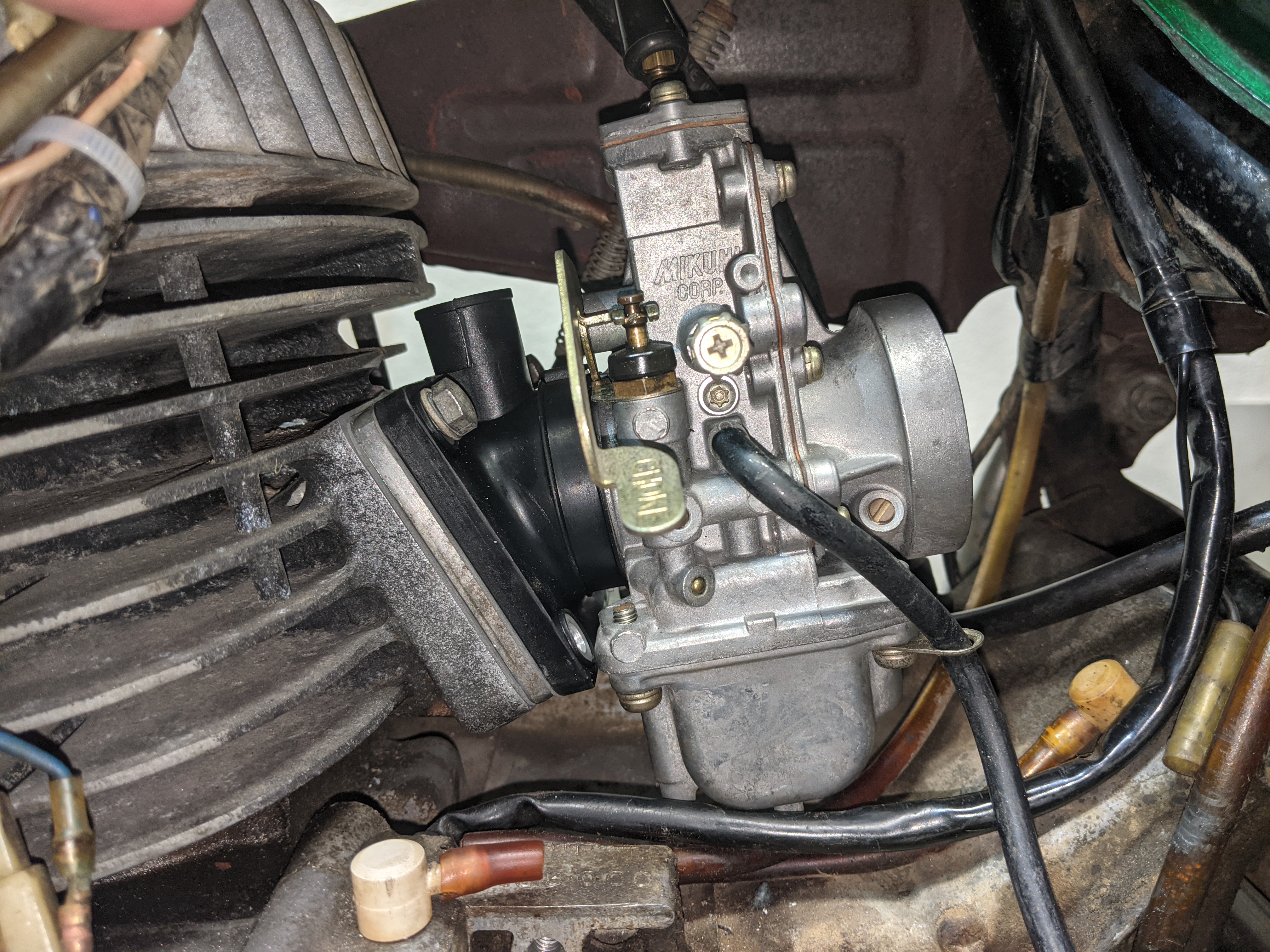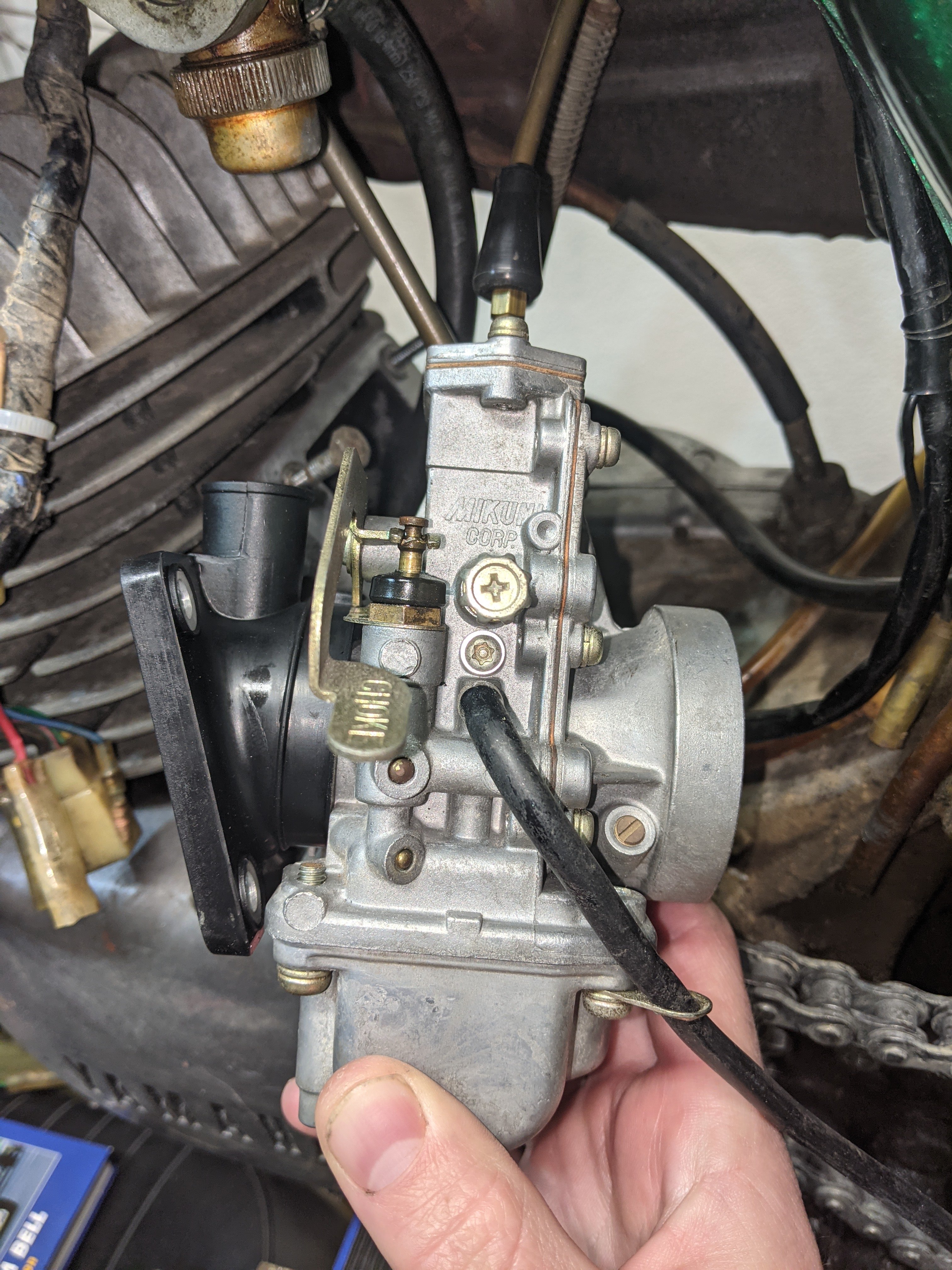 http://www.nightrider.com/bt30/carb_jet_ranges.htm
https://howtomotorcyclerepair.com/how-to-tune-throttle-valve-cutaway/
Last edited: